Where to Find the Best Waffles in Montreal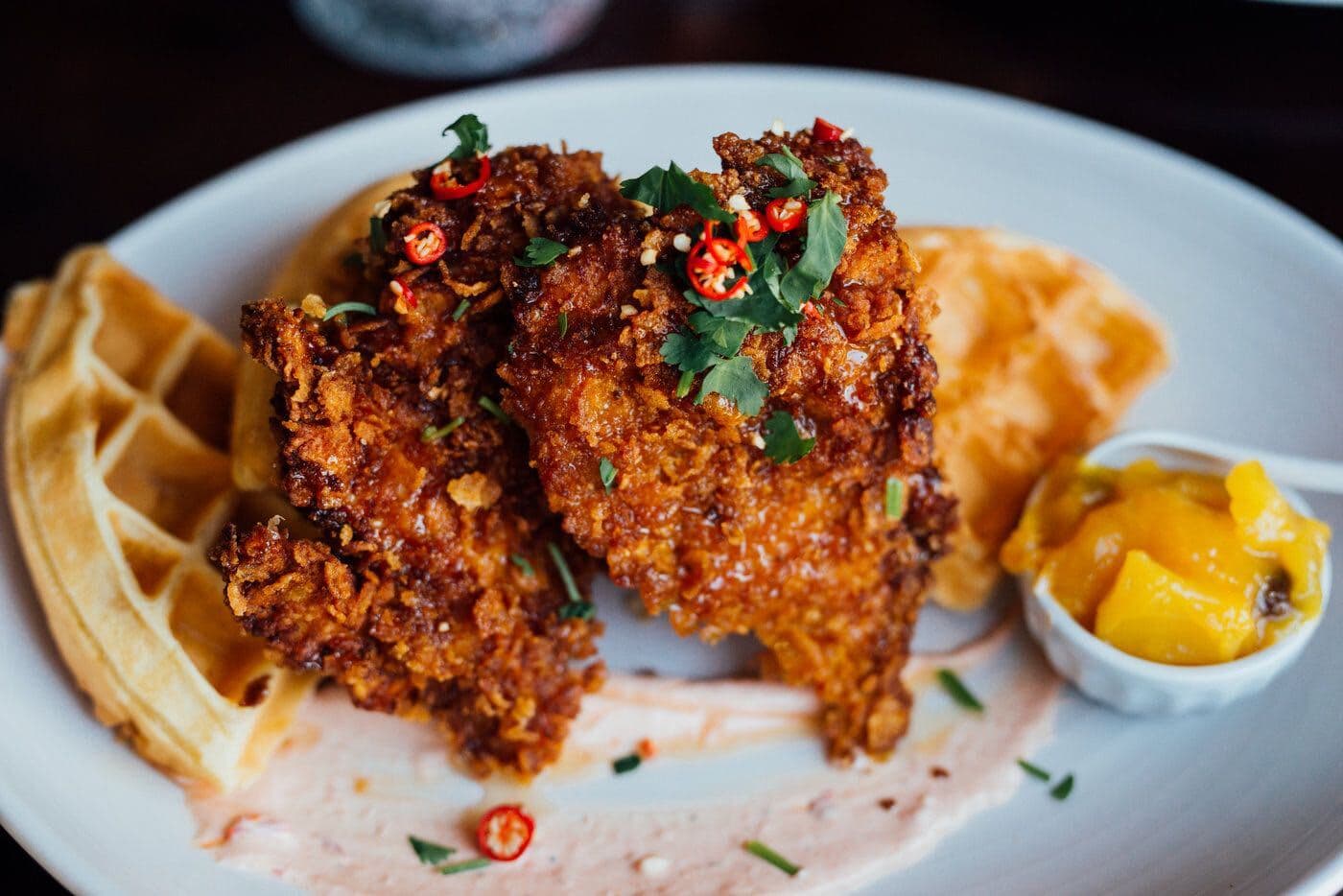 Did you know that people were eating the precursor of the waffle thousands of years ago? Several archaeological remains from antiquity prove that small cakes were cooked on stones or heated iron plates. Interesting to let your imagination run wild and imagine Jesus or Cleopatra brunching on a waffle on a Saturday morning. Without wanting to disappoint your inquisitive minds, the waffles that were eaten at that time had little to do with the ones we know today. That's why we've put together a list to help you find the best waffles in Montreal.
The word waffle made its appearance in Belgium and France beginning in the 18th century. The etymology of the word can be traced back to the Frankish word "Walfa", meaning honeycomb. Today, the origin of the waffle is still hotly disputed between France and Belgium. Like Switzerland, we will remain neutral on this thorny debate!
Let's get back to our waffles. There are few better ways to break a fast on a weekend day than with this delight. Crispy, spongy, savoury, or sweet, there is something for every taste. We tip our hat to the chefs who have, over the years, succeeded in offering variations on this classic that are each more tempting than the last.
Lucky for you, Montreal's chefs are not lacking in creativity when it comes to revisiting this dish. That's why we thought it would be useful to offer you a list of the best waffles in the city, from the classic French-Belgian version to the famous American "chicken and waffles" version.
Here's a challenge: if you're feeling up to it, why not try a savoury version in one establishment and a sweet one in another as a dessert? Either way, don't wait around much longer, head to one of the restaurants below, and soon!
Special mentions: Fabergé and Le Vieux St-Laurent, for their classic and comforting waffles.
We also invite you to check out our list of the best brunches on the Plateau & Mile-End, for those who are a little less into waffles.
Bon appétit!
See on map
1840 Rue Beaubien Est Montréal H2G 1L6
3001 Rue Notre-Dame Ouest Montréal H4C 1N9
1414 Rue Notre-Dame Ouest Montréal H3C 1K8
151 Rue Saint-Paul Ouest Montréal H2Y 1Z5
1259 Rue Sainte-Catherine Est Montréal H2L 2H3
3900 Rue Wellington Montréal H4G 1V3
1940 Rue Centre Montréal H3K 1J2
3981 Rue Notre-Dame Ouest Montréal H4C 1R2
1800 Rue Notre-Dame Ouest Montréal H3J 1M5
1964 Rue Notre-Dame Ouest Montréal H3J 1M8
1241 Avenue du Mont-Royal Est Montréal H2J 1Y2