Café Pékoe: A little gem in the neighbourhood of St-Roch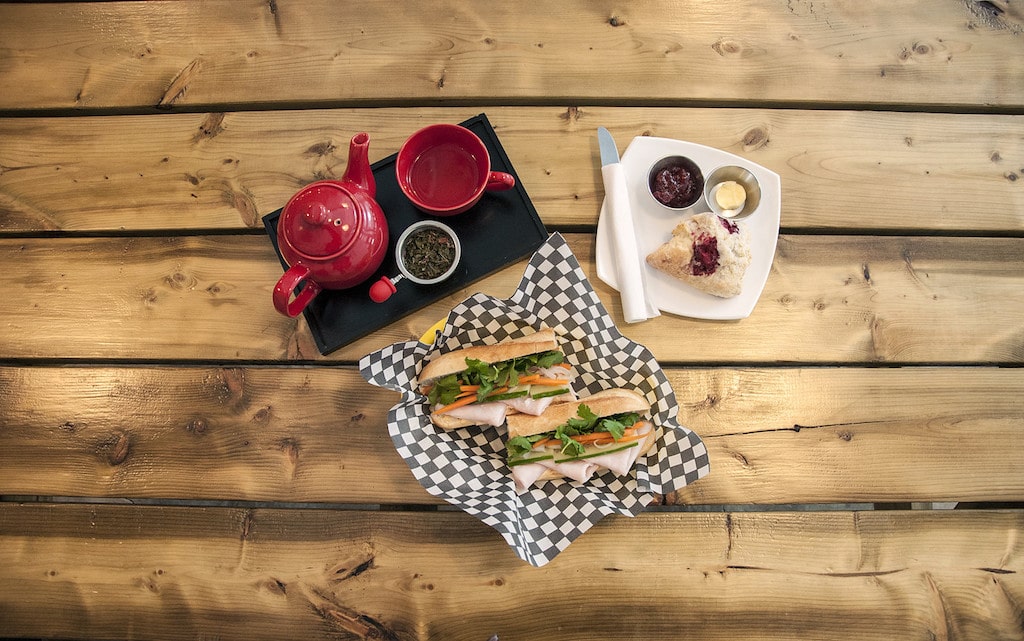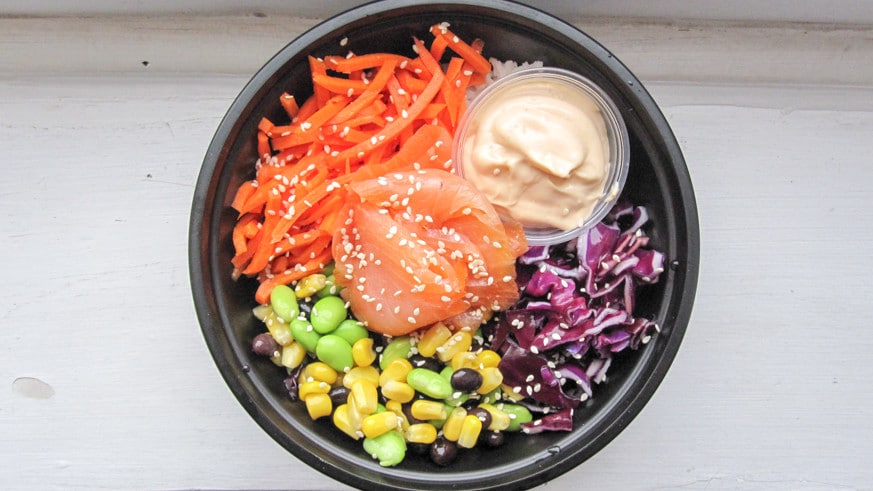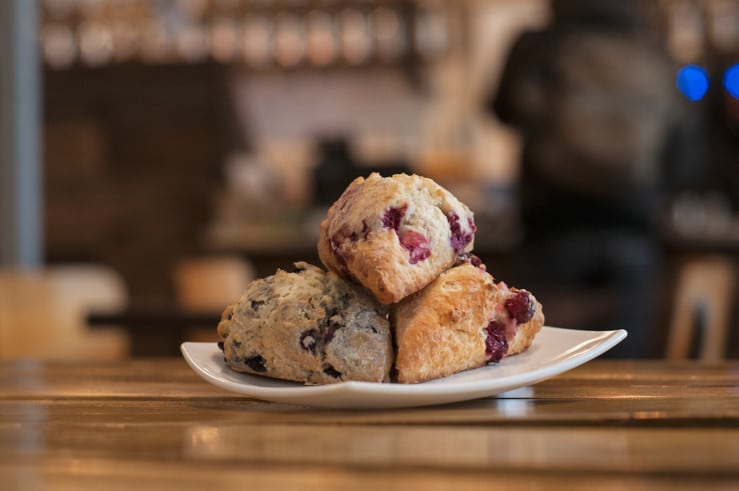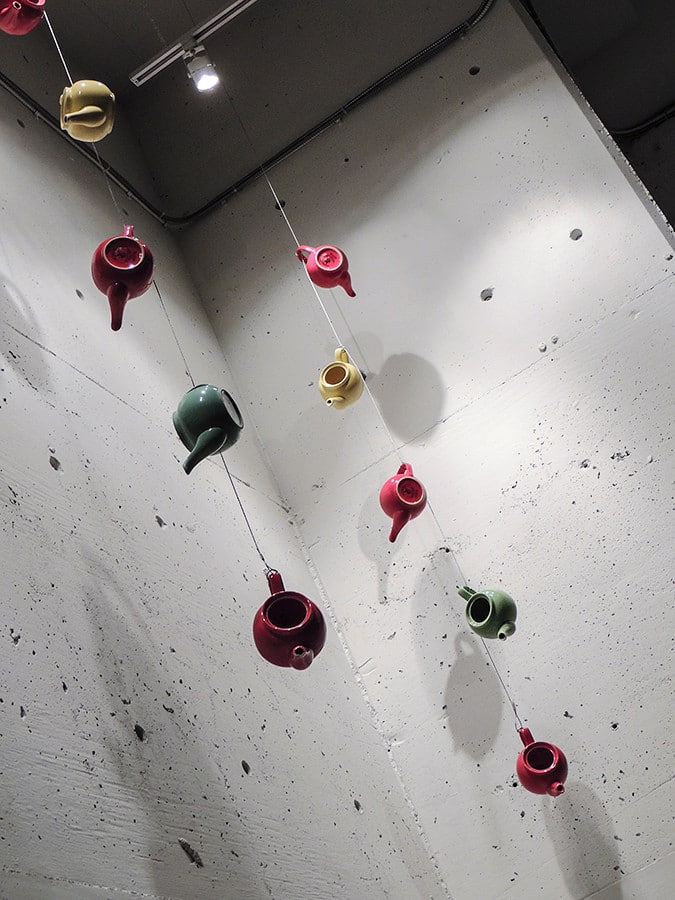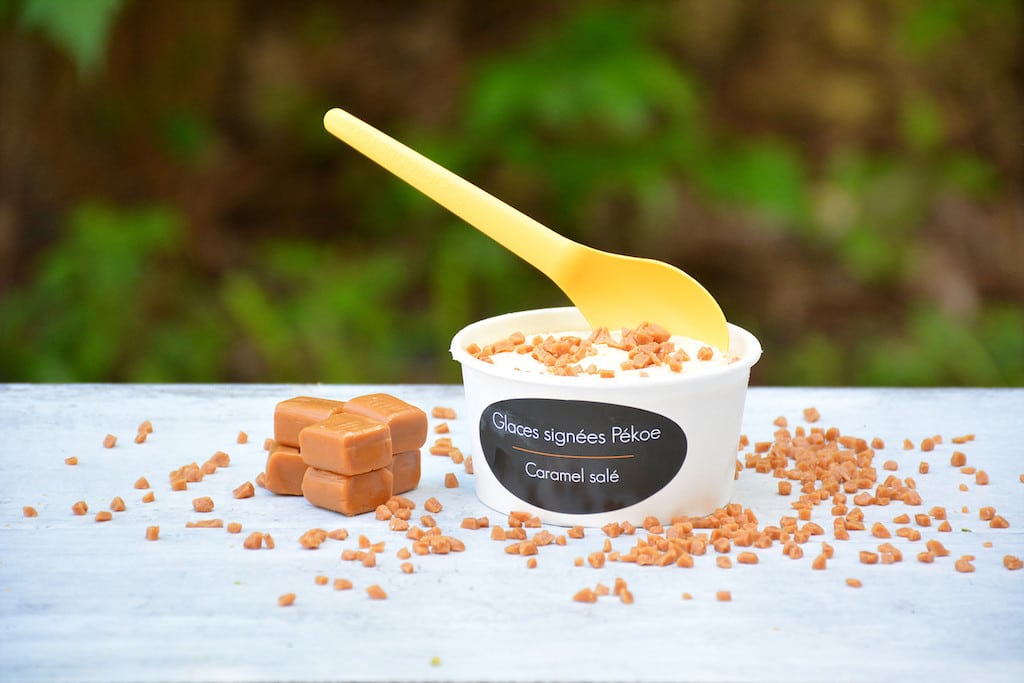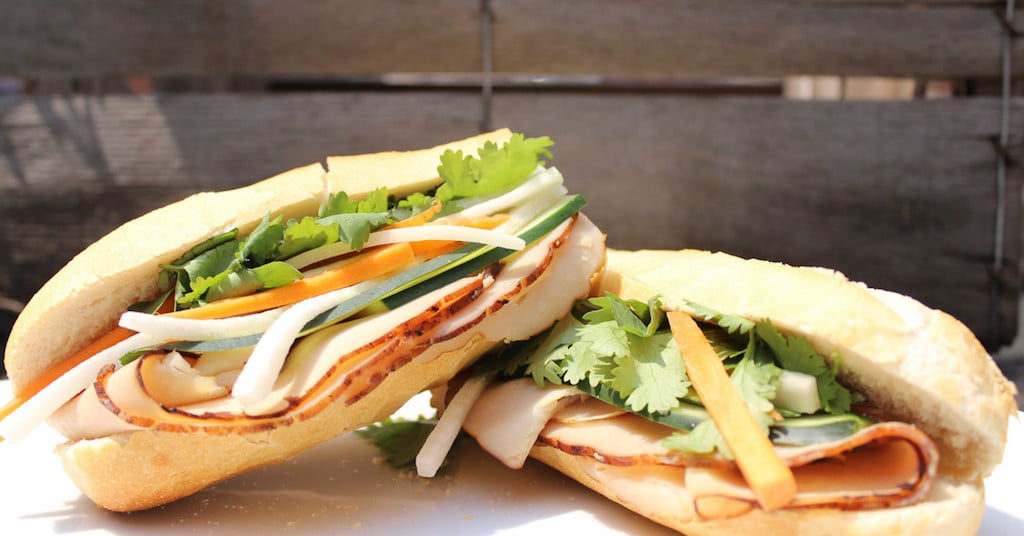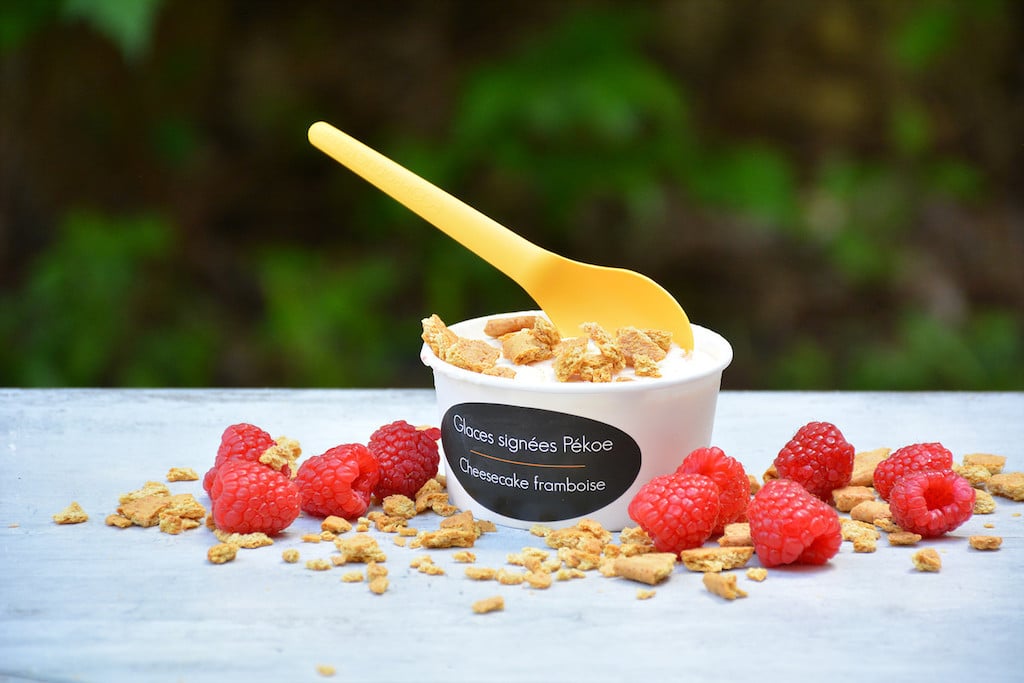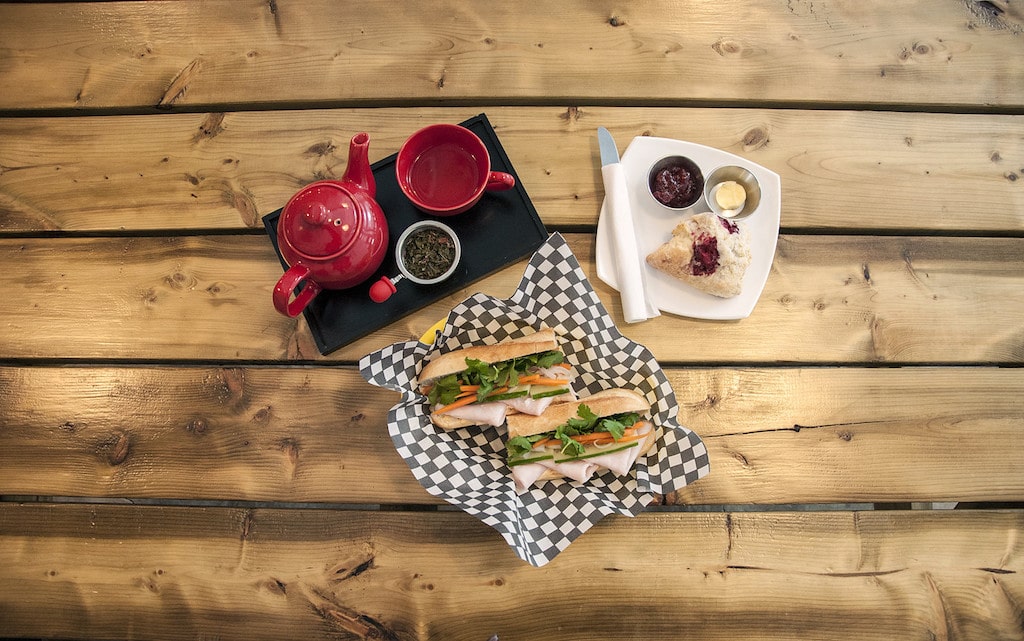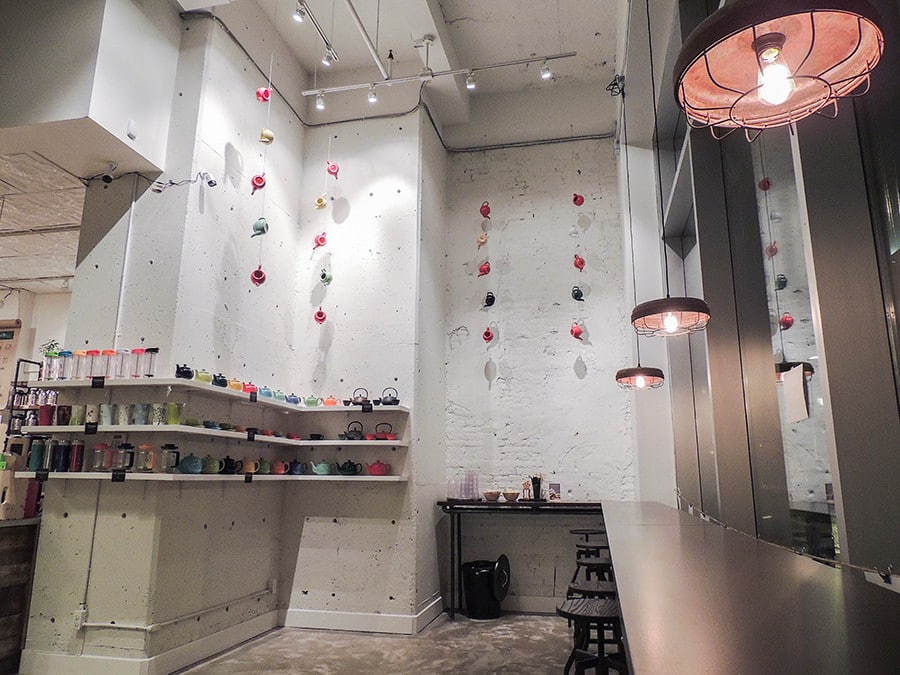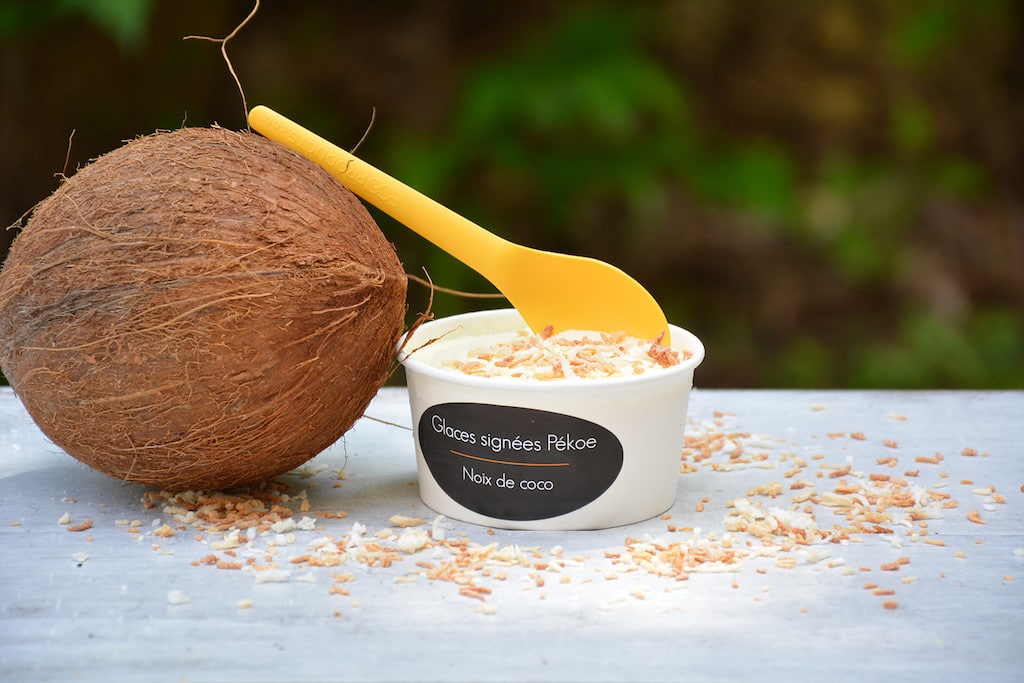 The neighbourhood of Saint-Roch in Quebec City has many little gems; and Café Pékoe is surely one of them! Whether it's to grab a coffee or to stock up on loose tea, this neighbourhood café is full of surprises!
The owner, François Côté-Philibert, opened three years ago. The idea behind this neighbourhood café comes from the desire "to offer a wide range of quality products, original and accessible, in a convivial atmosphere," he explains. Mission accomplished. The decor is rustic and neat with an industrial touch, developed by himself and his parents. This large space with high ceilings is adorned with plants and old windows on the large walls and pretty colourful mugs hanging from the ceilings. The dining room, which seats about 30 people, is made up of several large picnic tables.
Over 60 teas
Café Pékoe offers more than 60 choices of teas (including several organic choices) to sip on the spot, to take-out, or to buy in bulk. For coffees to enjoy on site or to take-out, they use Café Union's "St-Urbain" organic fair trade blend – a robust Italian variety with notes of almonds, plums and apricots. Several other options are also available in bulk. A well-executed classic café au lait won us over, as did the Mat-Chaï (green tea and chai spices). The wide variety of beverages offered doesn't stop there; vanilla cream Earl Grey, London Matcha, Caramel Cream Rooibos, Beetroot Latte, Bubble teas, iced cappuccinos, smoothies, milkshakes and many more! Something for just about everyone.
To eat
In addition to all this wide selection of drinks, you can also savour small dishes such as a delicious Banh mi sandwich, a poké bowl (tofu or smoked salmon), and a homemade soup. The pastries, cookies, and pastries made in house are also delicious; we fell in love with the Oreo Rice Krispies square and the chocolate and pecan cookie. If all this wasn't enough, Café Pékoe also serves artisanal ice cream – pasteurized and made on site – with 10 choices of flavours that are "sourced as naturally as possible; for example, we brew chai tea for 24 hours in the cream to make our chai and pecan ice cream," he points out.
Café Pékoe is a lovely place to discover. Here, you'll find careful and creative work, as much in terms of service as in menu options. We really like the convivial atmosphere and the bright decor that makes you want to return every day!
Written by Inès Duguen
Photography by Photos Café Pékeo




Café Pékoe

$$
Monday: 7:00 AM – 9:00 PM
Tuesday: 7:00 AM – 9:00 PM
Wednesday: 7:00 AM – 9:00 PM
Thursday: 7:00 AM – 9:00 PM
Friday: 7:00 AM – 9:00 PM
Saturday: 8:00 AM – 9:00 PM
Sunday: 8:00 AM – 9:00 PM