Our favourite healthy restaurants to get back on track
Favourite healthy restaurants for the new year
Every New Year's Eve, it's the same routine. When the bells ring midnight on December 31st, it is under a shower of resolutions that we enter the new year. After a holiday season of festive dinners and free-flowing alcohol, it's only natural that one of the most common resolutions is to get back in shape. While gyms across the province are suddenly among the hottest spots in town, Montrealers are doing everything they can to lose the few pounds they've accumulated during this festive winter period.
To help you keep your resolutions (and make those who hid their laughter when you exclaimed "New Year, New me" regret it), we have prepared a selection of places where you can eat well, in every sense of the word. Gone are the days when healthy food was synonymous with bland and boring meals. The restaurants on our list combine gustatory pleasure, healthy choices and creativity. No matter what your dining preferences are, this list of healthy restaurants will have an address for you: sushi, poke, salad, Mediterranean cuisine, and the list goes on.
Being careful about what you eat doesn't mean you can't enjoy yourself; here's the proof!
For more suggestions, you can consult our list of healthy vegetarian addresses in Montreal. In addition, our interactive map offers the possibility to locate vegetarian addresses near you or in a particular area, so you can keep your resolution no matter where you are.
Bon appétit while you get back in shape!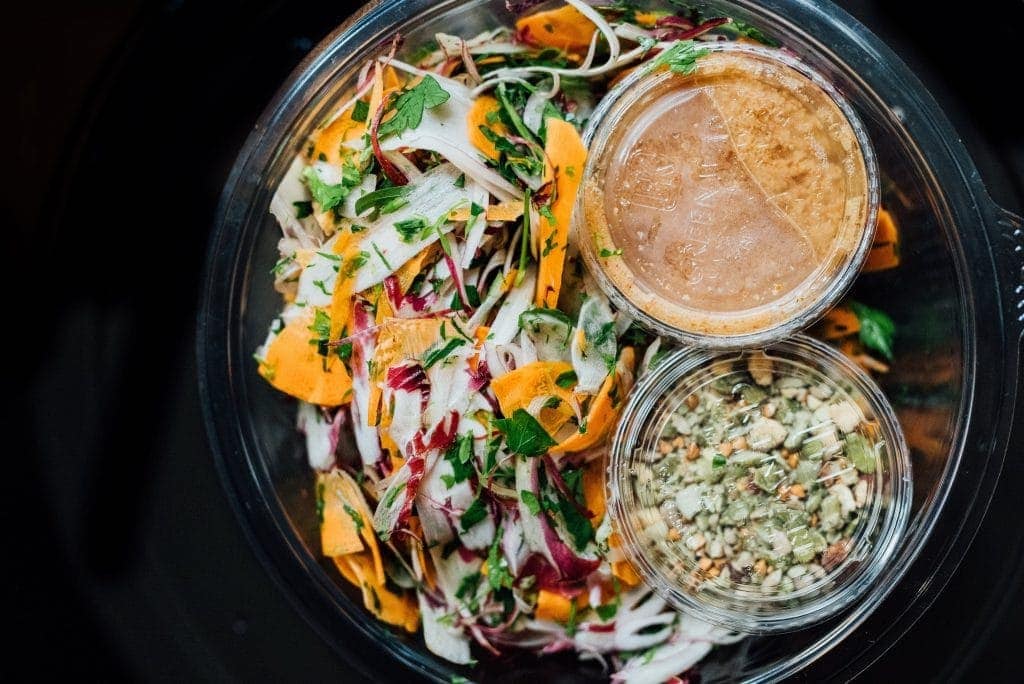 Foodchain
Foodchain Vegetables + Magic Bread is, indeed, a food chain in downtown Montreal that is brilliantly reinventing fast food! Here, the vegetable is the jewel: the ingredients of each dish are assembled whole in bowls, and they are cut to order to offer amazing freshness. At Foodchain, you'll find: Beetroot Apple, Radish Kimchi, Kohlrabi Celery, Carrot Endive, Endive Green Pear, Fennel Daikon, Cauliflower Mushroom, Cucumber Pickle and the famous Magic Bread. The vegetable dishes are fresh, hearty and affordable. Alison Slattery
1212 Avenue McGill College
Montréal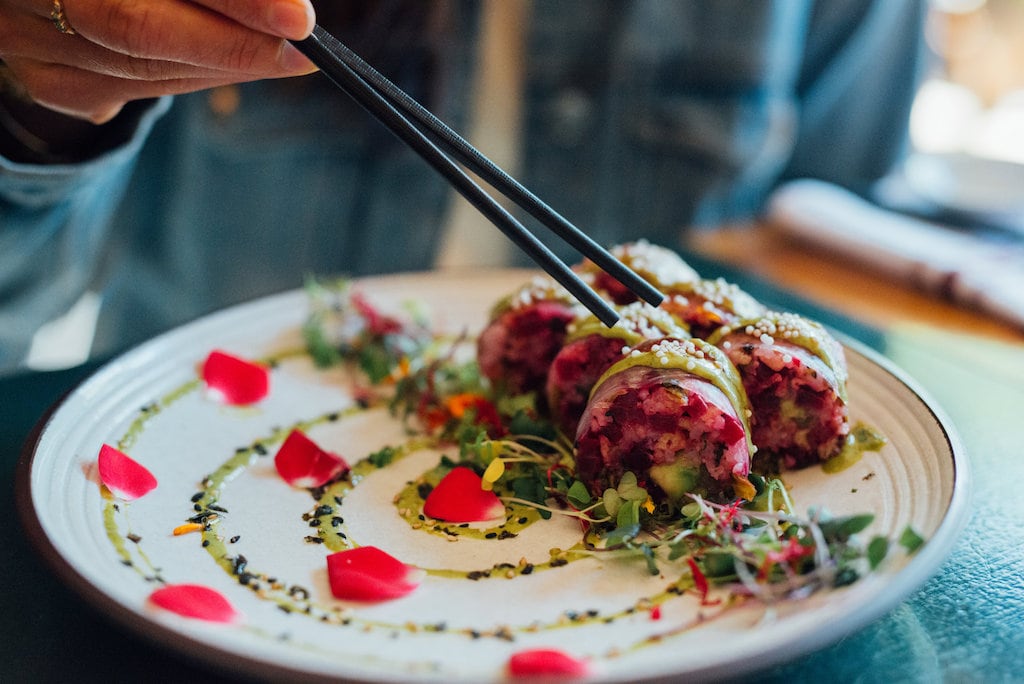 Sushi Momo is one of the best sushi restaurants in Montreal! The restaurant specializes in vegan sushi (!) and offers several Japanese specialties. Open since 2014, the restaurant is run by chef Christian Manuel Ventura Alatorre who creates sushi that is absolutely delicious and very innovative. It is one of the first restaurants to offer vegan sushi and one of the most varied in the entire city. The establishment offers several very affordable options as well! Photo Alison Slattery
3609 Rue Saint-Denis
Montréal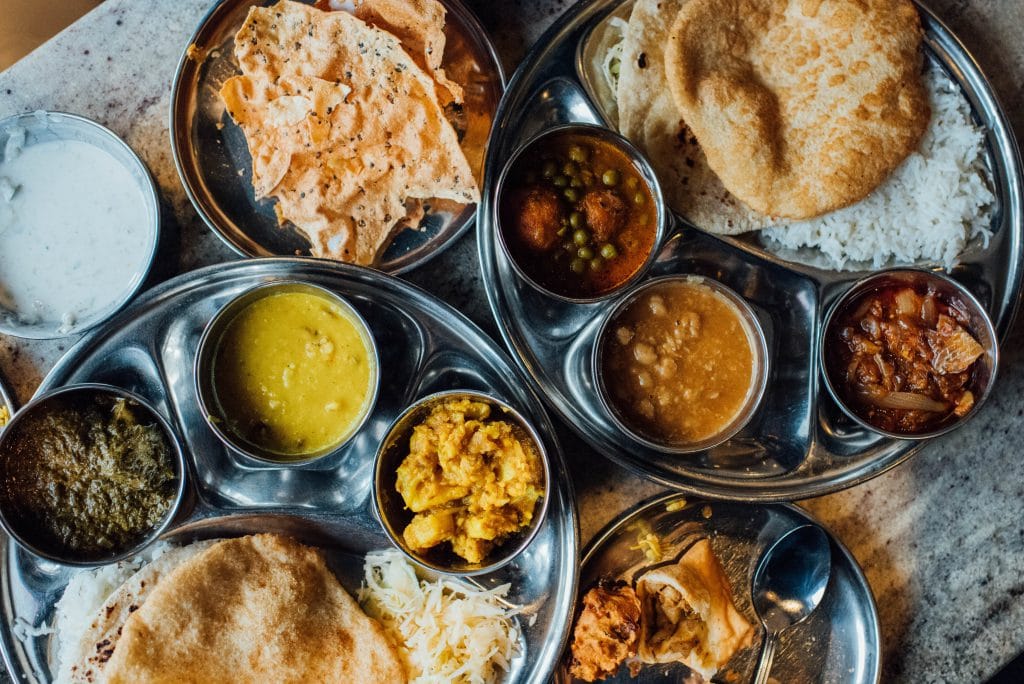 Pushap
Pushap is a small restaurant a bit off the beaten path. The decor is nothing exceptional and the service is often very slow, but Pushap still manages to keep its popularity by offering vegetarian thalis of all kinds for very modest sums. Pick up some sweets when you pay at the exit, the owner often gives his customers unbeatable offers. We really like this address which is among the best Indian restaurants in Montreal. Photo Alison Slattery
5195 Rue Paré
Montréal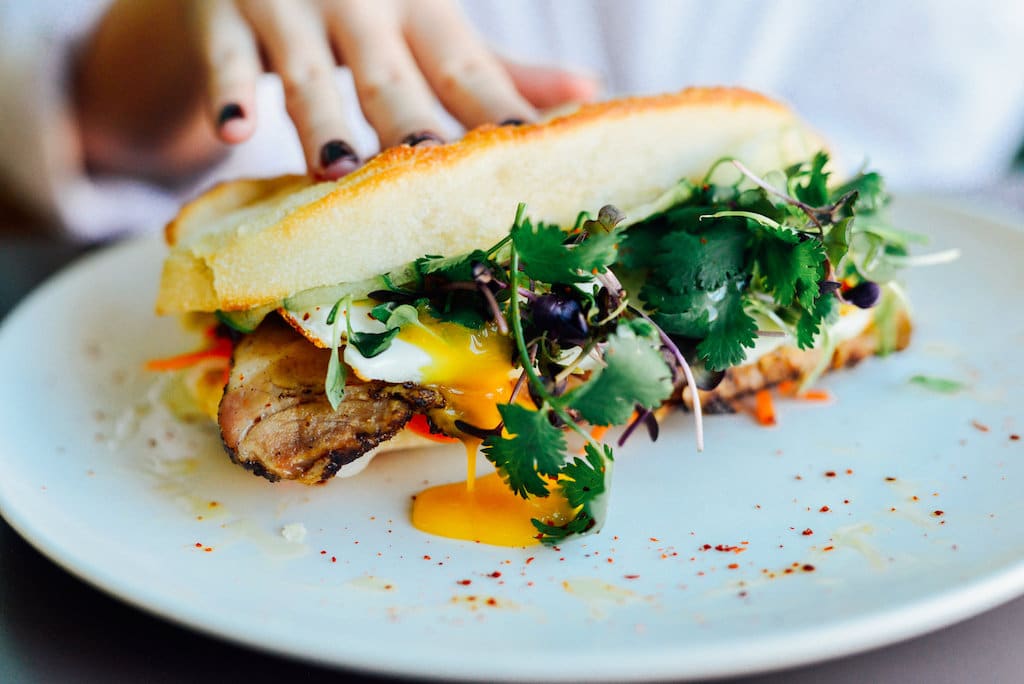 Santa Barbara is one of our favourite healthy restaurants in the city. In a bright and charming setting, the restaurant offers a mostly vegetarian menu with tasty plates. Croquettes, nachos, delicious salads, pierreries, ratatouille, strozzapreti and more – the plates are superb and very good. The menu changes seasonally and always has some options for non-vegetarians. Original cocktails in the evening and exceptional brunches on Saturday and Sunday. The restaurant is closed on Mondays. Note that they offer delivery in the neighbourhood. Photo Alison Slattery
6696 Rue de Saint-Vallier
Montréal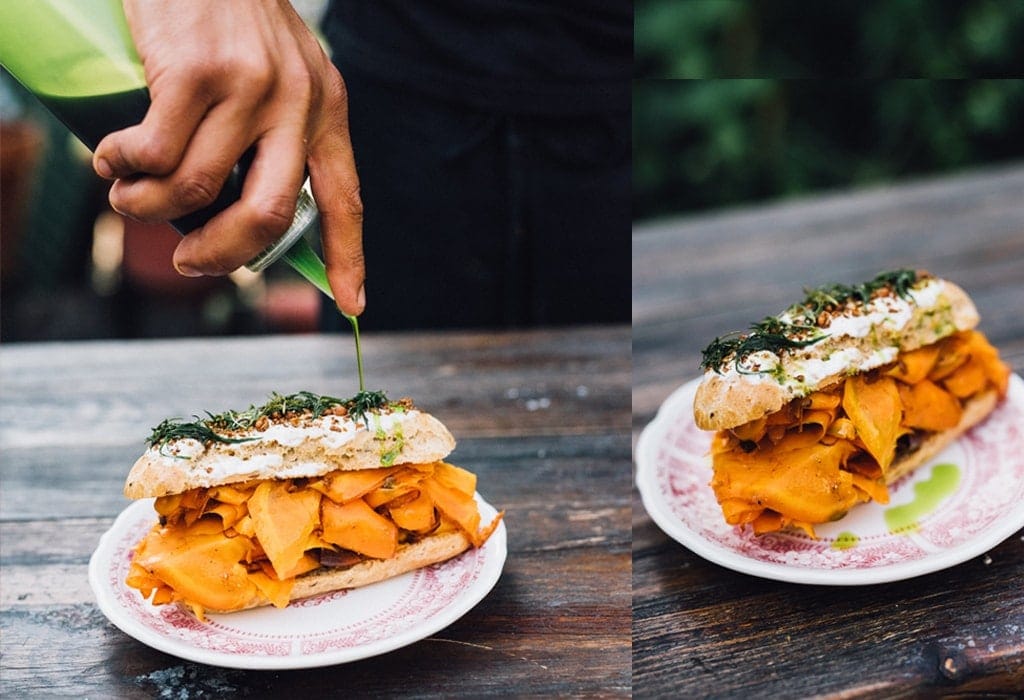 Vin Papillon is the little sister of the famous Liverpool House and Joe Beef on Notre-Dame Street West. After opening these two very "masculine" establishments, owner David McMillan wanted to develop a more delicate concept in the image of their excellent sommelier Vanya Filipovic (now owner of Vin Mon Lapin). The restaurant offers a range of amazing natural wines, as well as dishes where the vegetable reigns supreme. We come here to enjoy original and comforting dishes centered on the garden, all while enjoying natural and organic wines. Even better on their beautiful terrace in the summertime! Photo Alison Slattery
2519 Rue Notre-Dame Ouest
Montréal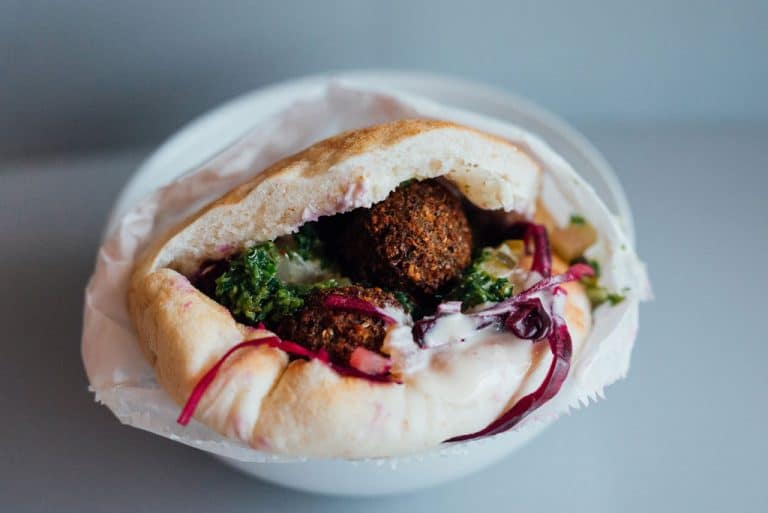 Falafel Yoni is a superb falafel counter that opened in Mile End in April 2018. Yoni Amir and Daniel Maislin offer a simple and unique offering; the best Israeli falafel in town in our opinion! Favourites include the falafel pita, the Sabich sandwich and their delicious mint lemonade. Although the place is more a counter than a restaurant, the atmosphere is warm and very pleasant. The decoration is also superb! We love this place for its beautiful space, its very friendly staff and especially for its healthy delights at affordable prices. Photo Alison Slattery
54 Rue Saint- Viateur Ouest
Montréal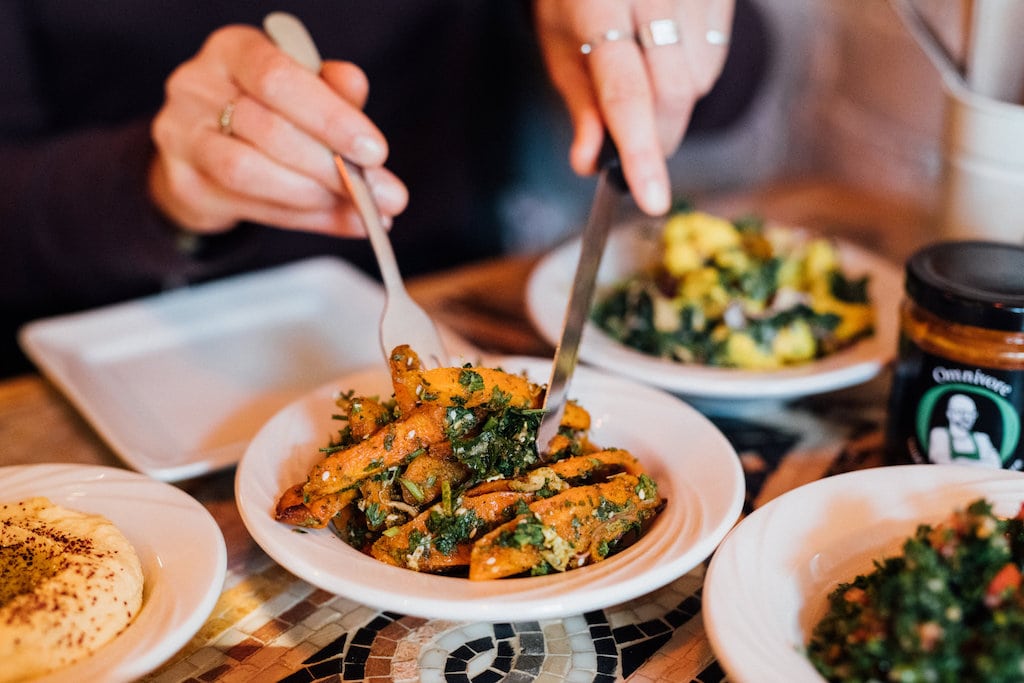 Our favourite spot for Lebanese-Montrealese fare, Omnivore opened a second branch in the Quartier Latin in September 2018. We stop by to enjoy excellent dishes that marry Mediterranean flavours creatively and simply. We really like the accessibility of this restaurant; it offers options that suit vegetarian, vegan, or gluten intolerant diets, in addition to satisfying meat lovers. It's the perfect place to enjoy a delicious, fresh and healthy lunch! Alison Slattery
1633 Rue Saint-Denis
Montréal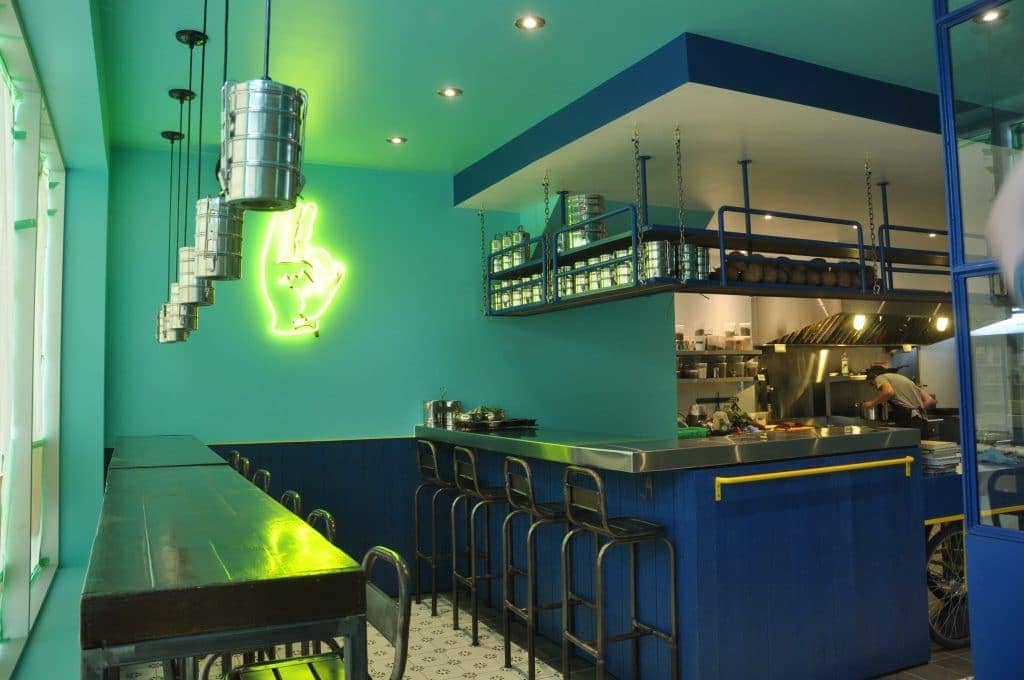 The Super Qualité Snack Bar Indien is one of the best Indian restaurants in Montreal. It offers mainly South Indian street food, cocktails and regional specialties. The place is stylish and original. People come here for the delicious and affordable food, as well as for the friendly and relaxed staff. A small neighbourhood restaurant to discover with a young and buzzing atmosphere. Photo Jennifer Zachanawich
1211 Rue Bélanger
Montréal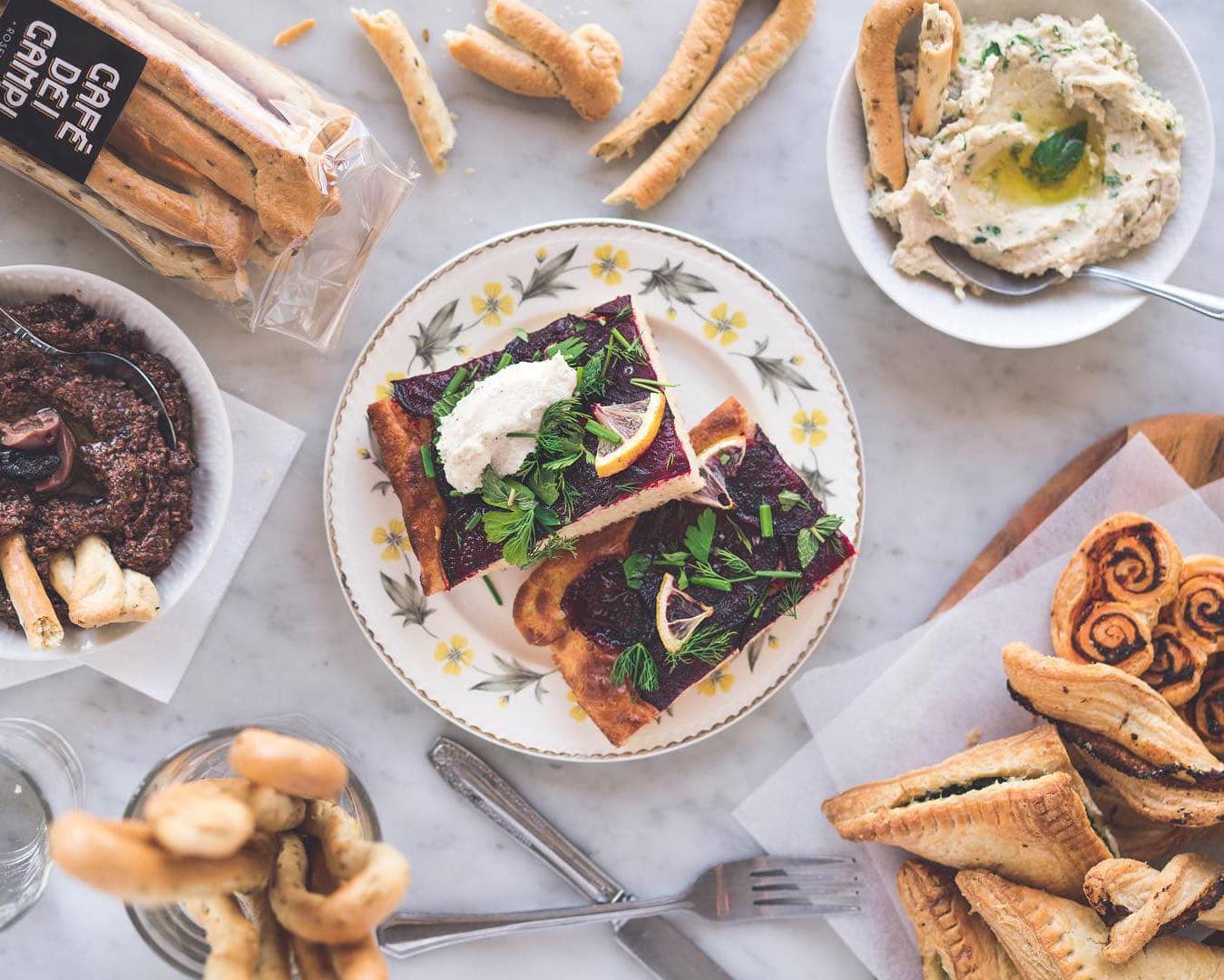 Barista Nicola Vardarro and pastry chef Isabelle Deschamps (formerly of H4C) own this unique cafe. Right across from Père-Marquette Park, the cafe offers excellent Italian coffees and pastries without eggs, butter or milk that taste exactly as if they were made with them (!). At the counter, they also offer delicious pizzettes and vegetarian sandwiches. Everything is homemade and the place is just right for this neighbourhood in full development. Photo Odile Joly-Petit – instagram, facebook
6201 Rue Chabot
Montréal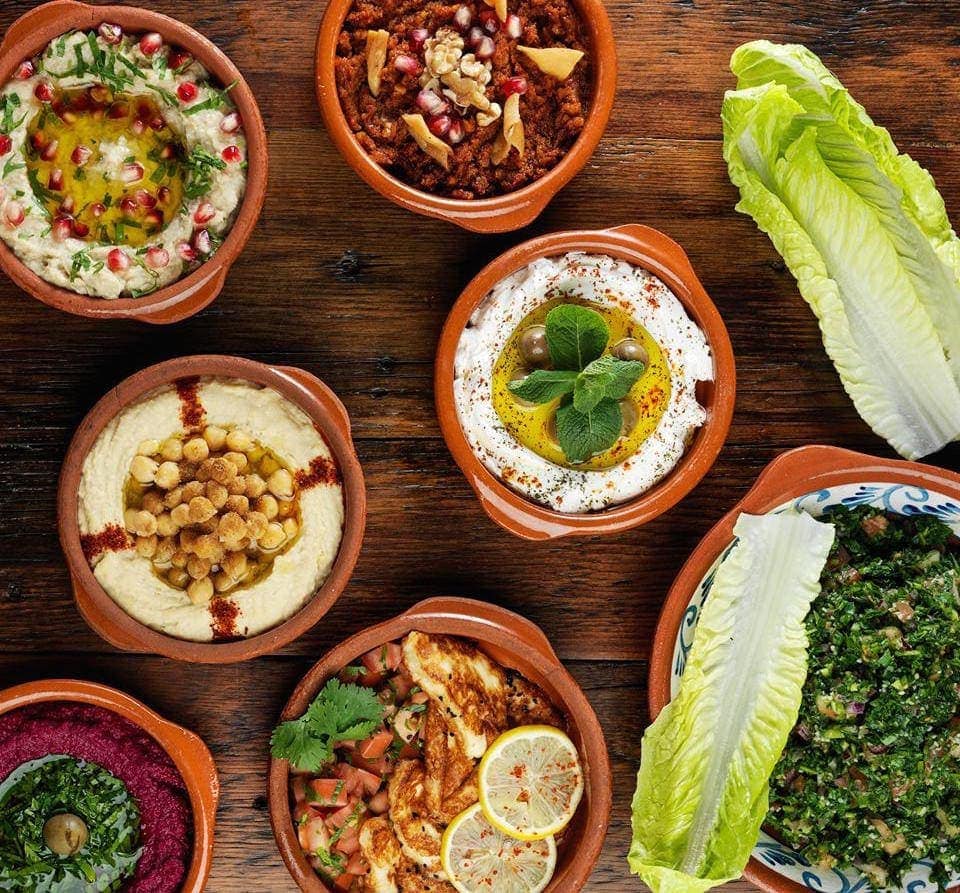 Kazamaza
Right in the center of the lively Avenue du Parc, Kazamaza is a restaurant offering a superb variety of Middle Eastern flavours. On the menu, they offer a series of Lebanese-inspired dishes with ingredients made entirely from plant products. From the green bean dish to the superb okra stir-fry, from the delicious lentil dish to the original dandelion leaf stir-fry, Kazamaza offers something for everyone to enjoy.
4629 Avenue du Parc
Montréal
See on map
1212 Avenue McGill College Montréal H3B 4J8
3609 Rue Saint-Denis Montréal H2X 3L6
5195 Rue Paré Montréal H4P 2B1
6696 Rue de Saint-Vallier Montréal H2S 2P7
2519 Rue Notre-Dame Ouest Montréal H3J 1N4
54 Rue Saint- Viateur Ouest Montréal H2T 2K8
1633 Rue Saint-Denis Montréal H2X 3K3
1211 Rue Bélanger Montréal H2S 1H7
6201 Rue Chabot Montréal H2G 2T3
4629 Avenue du Parc Montréal H2V 4E4