Café Elsdale: The café-buvette on Beaubien Street East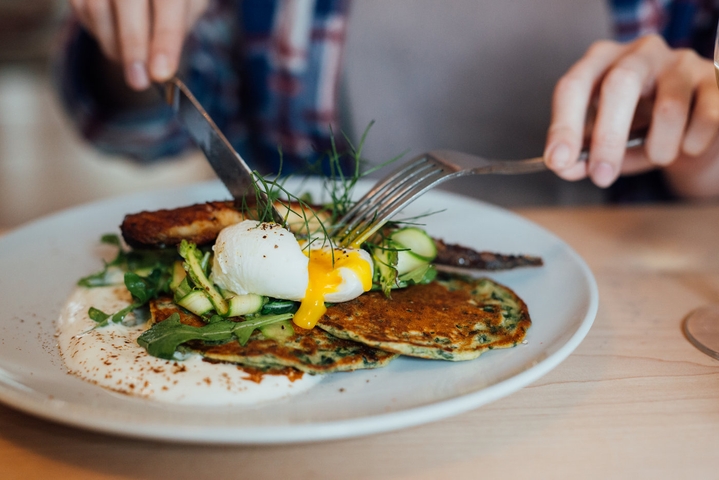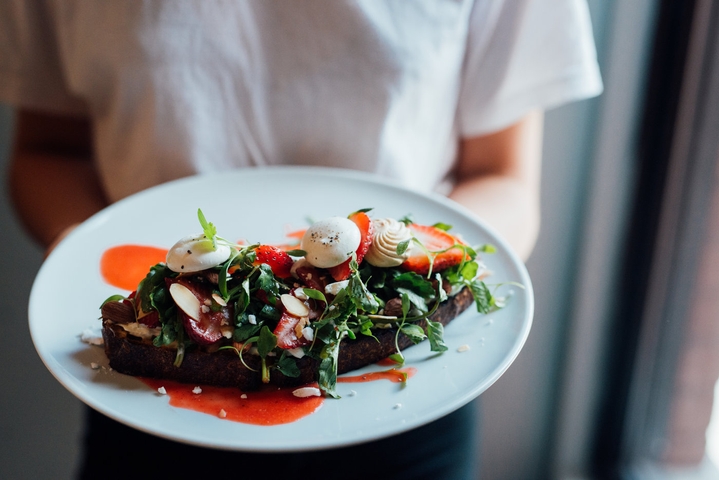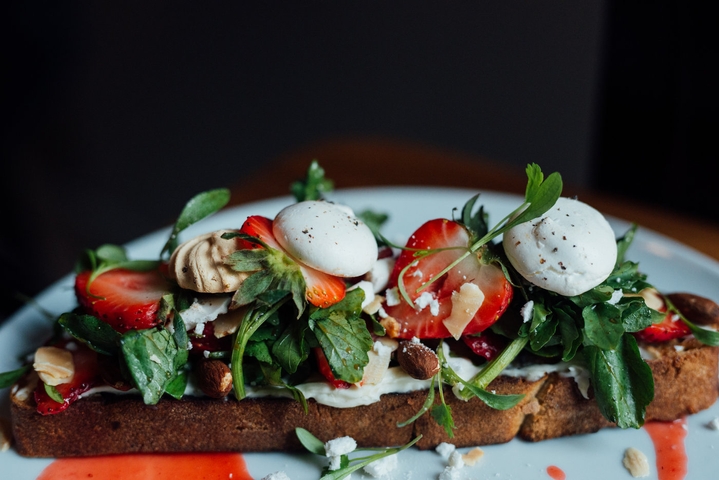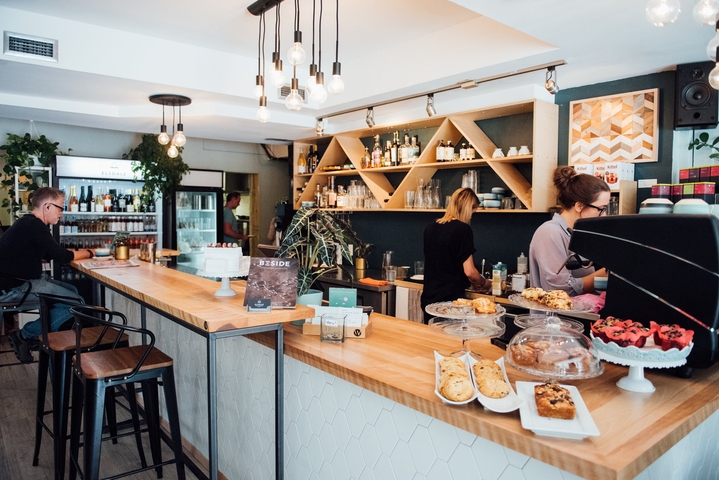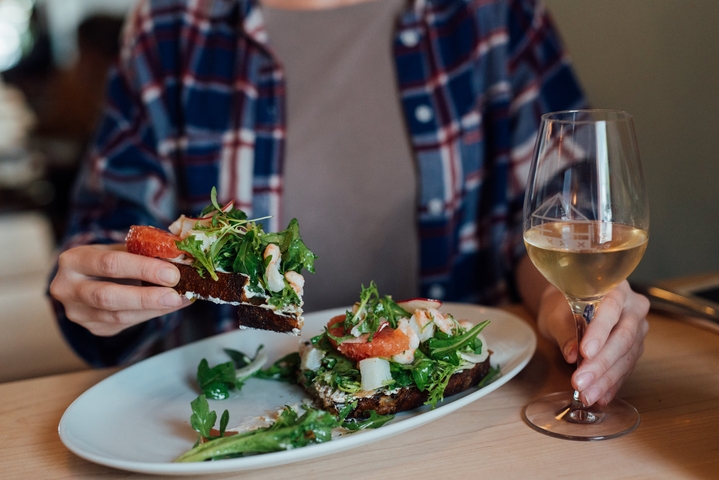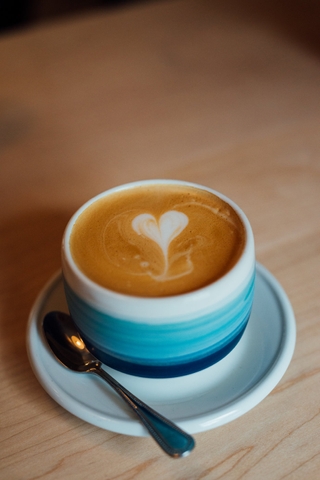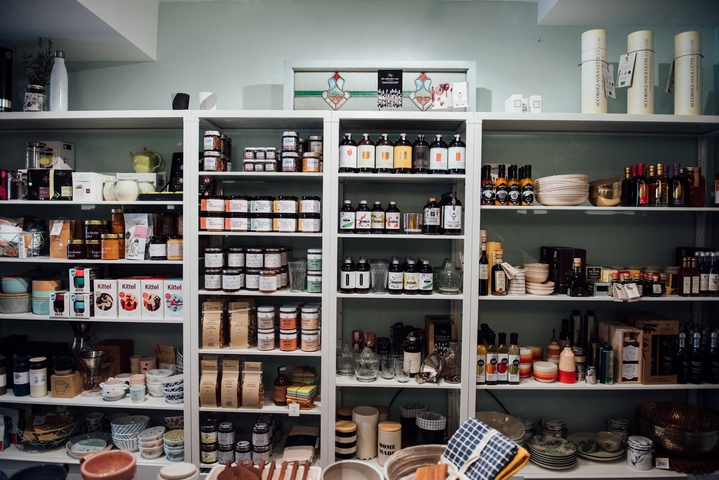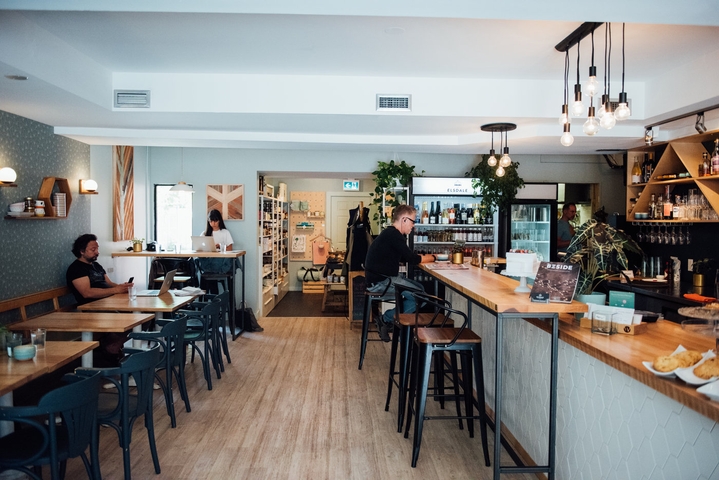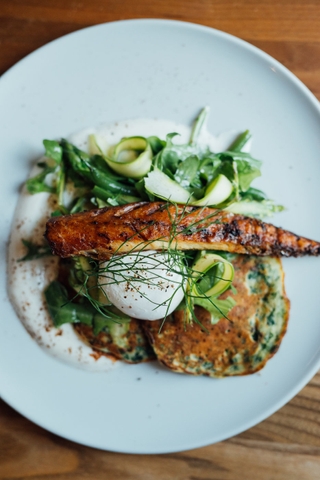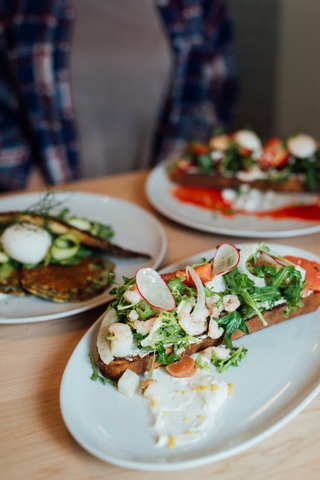 Le Elsdale

$$
Gift cards from Treater
Monday: Closed
Tuesday: 9:00 AM – 12:00 AM
Wednesday: 9:00 AM – 12:00 AM
Thursday: 9:00 AM – 12:00 AM
Friday: 9:00 AM – 12:00 AM
Saturday: 9:00 AM – 12:30 AM
Sunday: 9:00 AM – 4:00 PM


Owner(s) Marie-Sarah Tremblay-Gaudet, Isabelle Therrien, Joël Fenech
Sommelier Gaëlle Gauthier Lapointe
Opened 2017

Accepts mastercard, visa, cash, debit
45 Seats
Accepts groups
Is accessible
Opened since September 2017, Café Elsdale is a neighbourhood café, buvette and boutique where you can eat and drink very well!
The project was led by the friendly team of Marie-Sarah Tremblay-Gaudet (ex Bistro Olivieri), Isabelle Therrien and Joël Fenech (ex Bistro Olivieri). Café Elsdale was created as much out of love for Rosemont-La Petite-Patrie as to fill a void in the area. "We wanted to bring something new to the area; an everyday place, a buffer zone between going to or from work, or after a movie at the cinema!", says Joel.
A friendly neighbourhood address
Café Elsdale does indeed have all the charm of a neighbourhood establishment. You can enjoy simple, good food in a relaxed atmosphere where you feel at home. Its evolving concept makes the place very conducive to welcoming its clientele from morning to night; the place offers coffees and lunches during the day, and an apéritif formula in the evening.
Elsdale is named after the neighbourhood's history and Molson Park, which is just a stone's throw from the café. A landowner in Rosemont in the early 1900s, John Elsdale Molson donated the space that Molson Park occupies today to the city. This land grant was made with the goal of making it both a public space and a gathering place that could host cultural events in perpetuity. "We felt that it was a very important historical and cultural story in the neighbourhood, but one that was not well-known by the locals. By naming our café this way, we hope to bring this history back to life."
Designed by Marie-Sarah, the café's space can accommodate about 40 people. The place is vast, bright, and very welcoming; plus, the team's courtesy and good mood contribute to the pleasant atmosphere. With its colourful walls, plants and small personal touches, the space is very warm.
To eat and drink
The menu offers small plates to share, featuring good local products. Local and responsible sourcing is clearly at the heart of the owners' values. They work a lot with neighbours, friends, and small local producers. The menu changes seasonally, making room for fresh produce. Elsdale is a safe bet for lunch, brunch, cocktail hour and dinner. You have dietary restrictions? They are creative and sensitive to the needs of their clientele. You will be well taken care of here.
To drink, the café serves excellent coffee from Kittel and Jungle, with tasty homemade pastries to match. The place also offers several nice alcoholic options; Joël Fenech has come up with some great house cocktails made with Quebec spirits, while Gaëlle Gauthier Lapointe is in charge of a nice list of privately imported wines, including several natural, organic and biodynamic products. There are also a few rotating microbrewery beers on the menu, as well as cider.
"What we particularly like is the neighbourhood atmosphere that reigns here. The space we've designed reflects the spirit of conviviality that we naturally wanted to have in our café," explains Joël.
Café Elsdale is a friendly address to discover in the neighbourhood. You can come here to enjoy a great coffee, eat and drink local flavours, with your family, friends or on a date!
Written by Marilou Nantel
Photography by Alison Slattery