Chien Champion's Favourite Addresses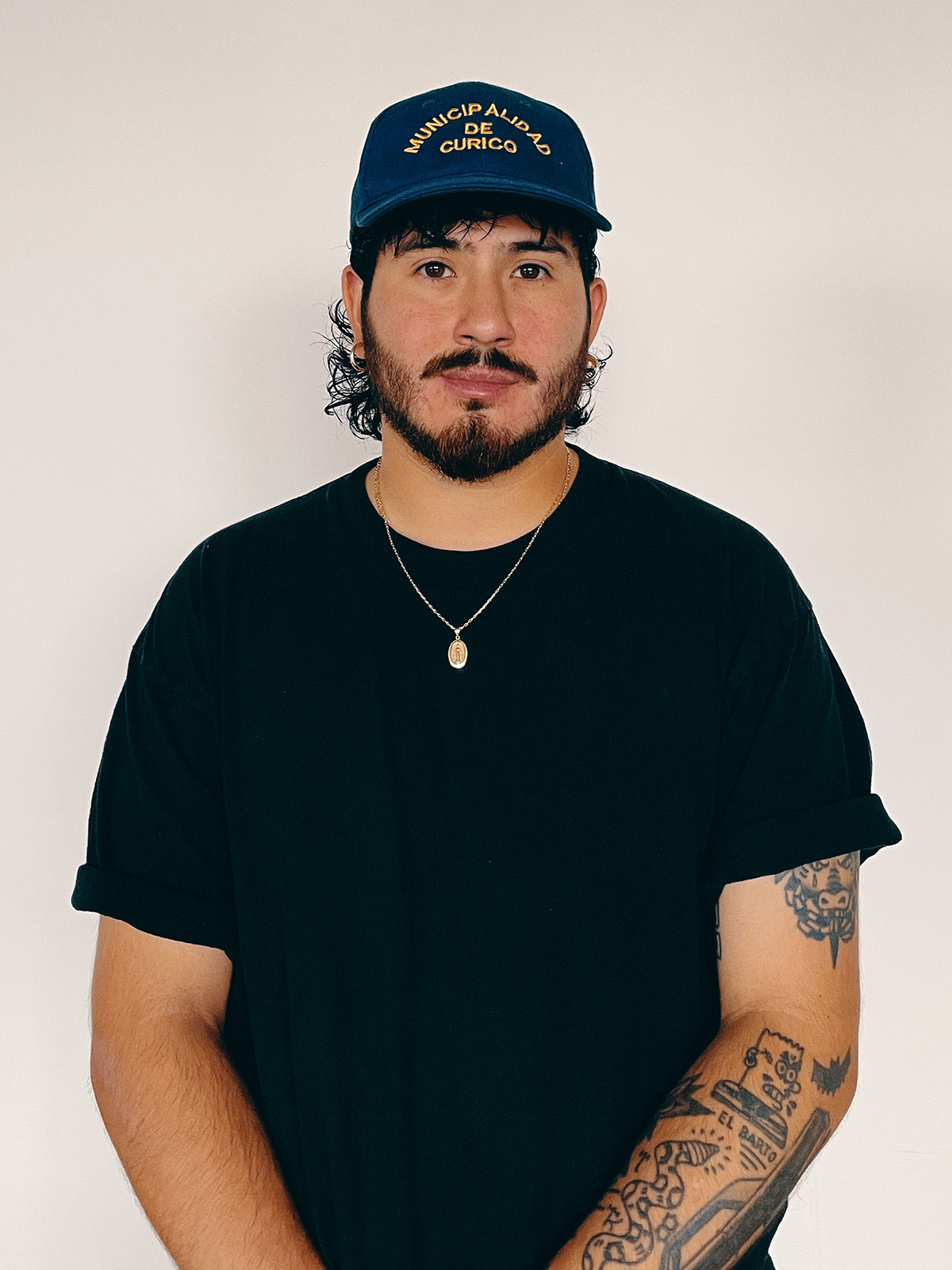 If you follow foodie news in Montreal, there is no way you missed this: this Friday, the Off The Hook store, in collaboration with Nike, is launching a limited edition of Dunk Low sneakers inspired by the famous Montreal bagels.
It is the illustrator Felipe Arriagada-Nunez, aka Chien Champion, who created the visuals for the campaign and who illustrated the beautiful shoebox with the agency LNDMRK.
Born and raised in the Mile-End and by his own admission a foodie, Felipe was the perfect choice for the project. In fact, his work often highlights his passion for food, from the now-defunct street wear brand Kantine Clothing that he co-founded, to the colourful labels he created for the Quebec winery Le Chat Botté and the brewery Boréale, to his many collaborations with rapper Fouki. He has also designed flyers and merchandise for several bars and restaurants: Furco, Parvis, VinVinVin, Satay Brothers and Café Duplex, in Trois-Rivières, among others.
So we decided to ride the hype and ask him to share his favourite gourmet addresses in Montreal.
Bon appétit!
Felipe's favourite addresses
When asked what his favourite restaurant in Montreal is right now, Felipe answered without hesitation: "Le Flamant!" This charming restaurant in Hochelaga changes its menu every month, each time drawing inspiration from the cuisine of different cultures; sometimes creating amazing combinations like Italian/Indian, delicatessen/Chinese or Japanese/Hawaiian. "What's fun is the surprise aspect. Knowing that you're going to taste something different every time you go there," Felipe explains. The cocktail menu is also really amazing, he notes.
Felipe worked for a while as a busboy at Furco, which remains one of his favourite places in town to this day. "I have an emotional attachment, I always like to go there for a drink before going to a movie or museum. It's a gathering place that's fun before going downtown," he says.
He also likes to come and work there from time to time, as it reminds him of the days when he used to scribble customer portraits on receipts during his shifts. "It's like a second home, even though I can never be alone because I know everyone, so I just chat," Felipe jokes.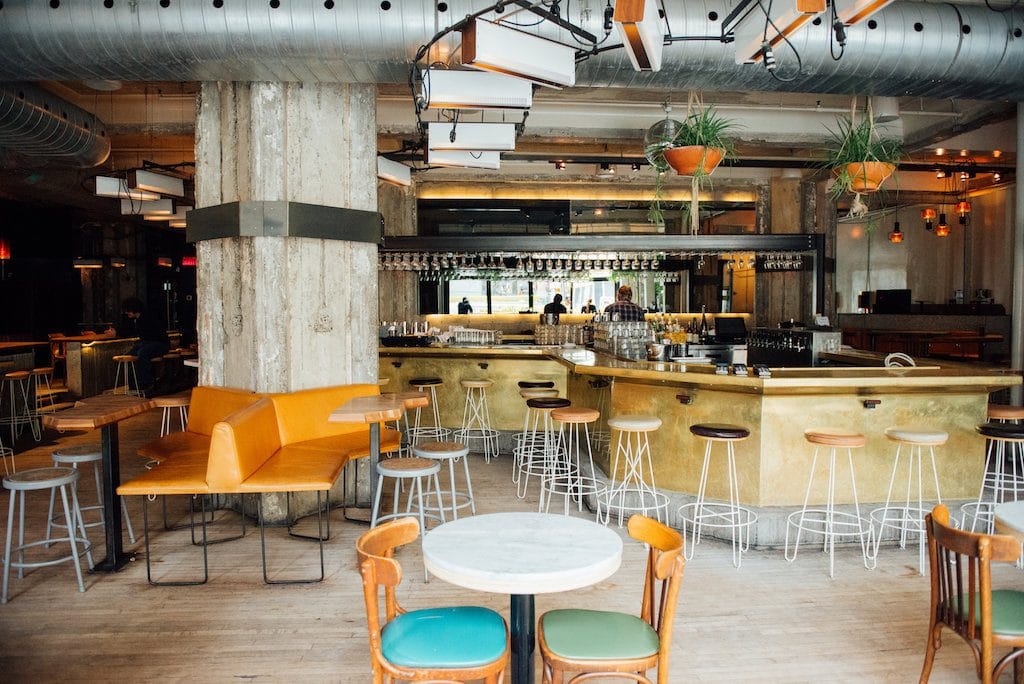 When he needs to get out of his studio to get inspired, it's at Darling on St. Laurent Boulevard that Felipe comes to sit down with his sketchbook. You can work there during the day and then have a drink with friends in the evening," he says. "It's always been a bit of a celebratory place. When something big happens, we go to Darling, whether it's with my girlfriend, my family or friends in the music industry."
Plus, since the arrival of chef Alejandro Vega (ex-Cadet and Bouillon Bilk), the food is top-notch, he notes. "I think there's been a revival since he arrived."
An avid music lover, Felipe was charmed by the tiny vinyl bar hidden in the basement of Fleurs & Cadeaux restaurant in Chinatown. "It's very cozy but at the same time very small, and the music is good. The fact that you can eat upstairs and go downstairs to dance afterwards is really fun." Note: you can also eat at Sans Soleil before 9pm.
It's also a great place to make musical discoveries: "You know it's not going to be Sean Paul playing. It's vinyl that's been digitized [unearthed by collectors], like African electro disco or 1980s K-Pop."
As a child, Felipe would often go exploring Montreal's food scene with his father. "I grew up with a very important culture of food and eating," he says.
He has particularly fond memories of their clandestine escapades at the Montreal Pool Room or Décarie Hot Dog: "It was a bit of a secret, we would sneak in during the day. We'd get a poutine and a steamie and sit on the edge."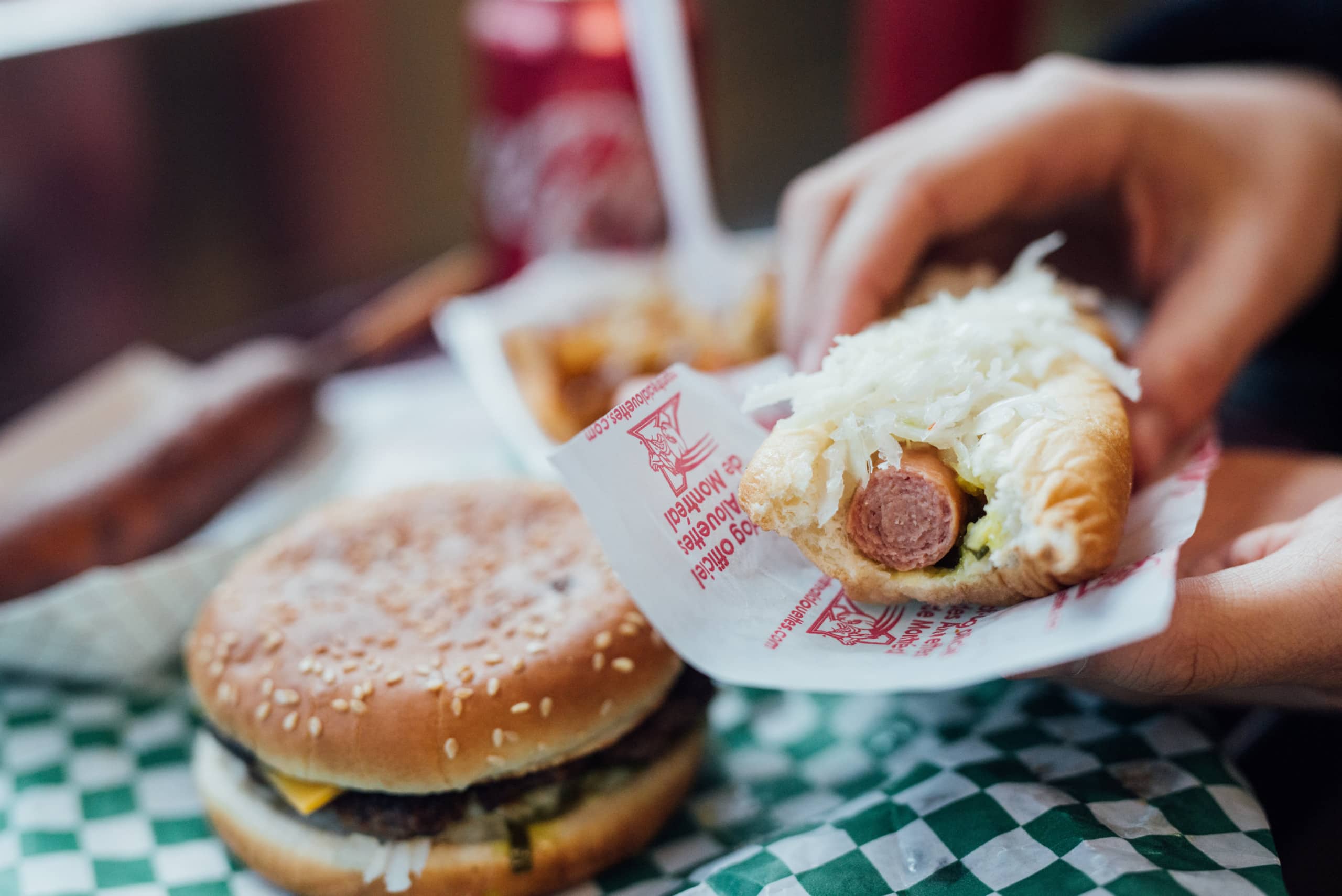 This Lebanese butcher shop in Saint-Laurent — where his father lived — is also one of his must-tries. "For the filet mignon sandwiches, it's really amazing. What's fun is that you go there and you really feel like you're somewhere else."
"I'm originally from Chile, so my parents and I would often go to Chilenita's for empanadas Espagnola, with little pieces of chorizo and mustard, and we would go to Jeanne Mance Park to eat." He was so fond of empanadas that he would even bring some in his lunch in elementary school, arousing the curiosity of his classmates. "It's a place I have a strong attachment to," Felipe continues.
In the same vein, he likes to return from time to time to Barros Luco, on St-Urbain, to fill up on empanadas or churrascos. "When I feel like being in Chile, those are my spots."
On this polarizing question, Felipe is diplomatic: "There is no right or wrong choice. Fairmount at night, because it's open 24 hours, and St-Viateur during the day." A wise man!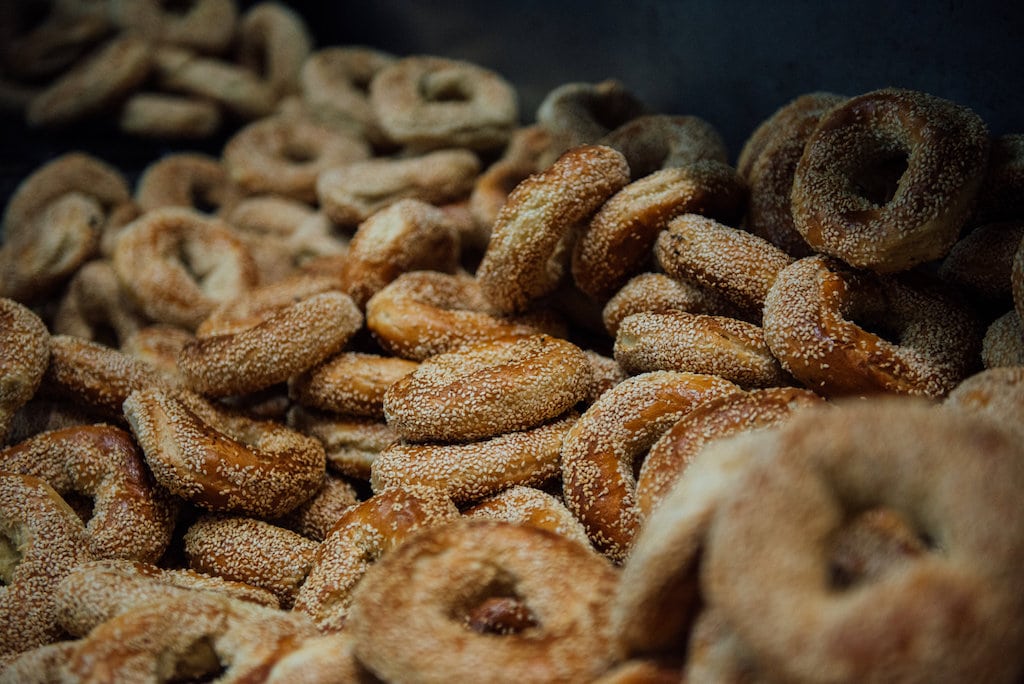 Felipe's classics
Among his classics, Felipe also cites the Wilensky Special, Pho Tay Ho's soups and Caffè Italia's pork roti sandwich. "That's a classic for me, I'll never get tired of that sandwich."
First come, first served
If you want to get your hands on one of the rare pairs of Nike Montreal Bagel Dunk Low PMR sneakers, note that they will be on sale exclusively at the Off the Hook boutique, at 1021 Ste-Catherine West, this Friday, January 13, starting at 11am. The first 50 people in line will also receive a beautiful reusable bag designed by Felipe.
Bon appétit!
Written by Mikael Lebleu
Photography by Magalie Billardon / Off the Hook