Time Out Market: the best names in Montreal gastronomy under one roof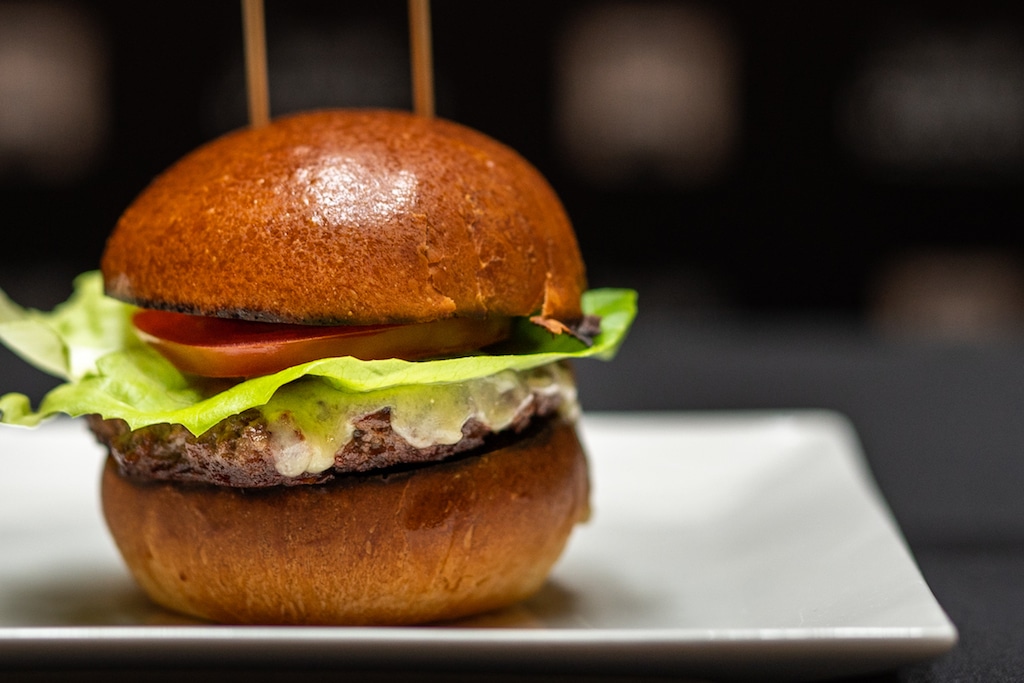 "Time Out Market is about chefs, not about restaurants." – Paul Toussaint
To tally them up, Time Out Market features fifteen different chefs, all of which are among the best in Montreal!
Having just celebrated the grand opening, Time Out Market is offering countless amazing dining options from dawn until dusk, all inside the Eaton Centre in the heart of downtown. 
A little background….
The original concept was to create a space that represented the culmination of Time Out Magazine's favourite restaurants in every major city. The first location of Time Out Market was opened in Lisbon in 2014. Following its resounding success, the Time Out brand decided to test the waters in North America and opened a new location in both Miami and New York City. Considering the growing influence of Montreal's top chefs on the North American culinary scene, La Belle Province was the logical location for the next Time Out Market. 
40,000 square feet dedicated to showcasing Montreal gastronomy
With the same decor and monochrome colour scheme, the Time Out Market brand arrived in Montreal fully intact. The only difference between the Montreal location and the other locations is that it's situated directly inside of a shopping mall – a first for the brand. 
The choice of location was a result of Time Out's partnership with Ivanhoé Cambridge, a subsidiary of the Caisse de Dépôt et Placement du Québec and a world leader in real estate. Together, Time Out and Ivanhoé Cambridge have created a beautiful culinary hub on the second floor of the Eaton Centre.
15 of the best names in Montreal gastronomy
15 chefs are represented in Time Out Market, many of which you may already know. The talented chefs taking part in the project have all contributed to Montreal gastronomy in their own way, and are collectively responsible for asserting Montreal's place on the world's culinary landscape. The list of chefs includes : 
Paul Toussaint

offering tasty Creole dishes that you won't be able to find on the menu at Agrikol.

Jeffrey Finkelstein

of Hof Kelsten has created "Hof Sucré" to be featured at Time Out Market, inspired by the success of his hit bakery on Saint-Laurent Boulevard. 

Charles-Antoine Crête

and

Cheryl Johnson have opened not one, but three kiosks in Montreal's Time Out Market! Their kiosks are representative of the two chefs' beloved restaurants, Montreal Plaza and Foodchain (the latter of which is created in partnership with Jeffrey Finkelstein).
Normand Laprise, the celebrated chef responsible for Toqué!, Brasserie T! and Beau Mont, will be offering Burger T! at the market.
Claude Pelletier

and

Mélanie Blouin are representing both Club Chasse et Pêche and restaurant Il Miglio with amazing meat and fish dishes and delicious fresh pasta dishes, respectively. 
Romados

is offering their iconic Portuguese chicken that's impossible to get sick of… we would eat it everyday if we could! 

Dyan Salomon, who is responsible for a number of beloved Montreal restaurants, will be offering a lunch menu reminiscent of the cuisine at Olive and Gourmando, as well as a separate menu inspired by restaurant Foxy, alongside chef Leigh Roper.
Frédéric St-Aubin from restaurant Moleskine is serving up incredible Neapolitan pizzas.
The team at Red Tiger

has created a fragrant and colourful Vietnamese cuisine for us to enjoy.

Michael Dalla Libera

and

Nick Rosati

are bringing a touch of sweetness to the market with their famous Dalla Rose ice cream and ice cream sandwiches!
Are you wondering how the Time Out Market managers curated such an impressive roster of chefs? "Editorially," says Didier Souillat, CEO. The team focused their search on the best restaurants in Montreal, and approached only the crème de la crème of restaurateurs and chefs. 
Ateliers et Saveurs has also joined forces with the Time Out team. They will be orchestrating a full schedule of cooking classes where you can learn the culinary techniques used by the city's top chefs. Sharpen your knives and get your aprons on!
In addition, as if there wasn't enough on offer already, Time Out Market has a 100% local delicatessen boutique where you can go to stock your own kitchen with some of the best local and artisanal products available.  
According to Didier Souillat, Time Out Market is best summarized as "the only place where the best chefs in the city all gather under one roof."
Everyone involved has their own reason for taking part in the project, but one thing is certain, there is a collective desire amongst these chefs to make Montreal a globally recognized gastronomic destination. Time Out Market is the ultimate food court, and one that can be enjoyed by anyone, at any time of the day. 
Written by Sydney Carter
Photography by Time Out