Omnivore: Healthy Fast Food (& Affordable) Lebanese-Montreal Style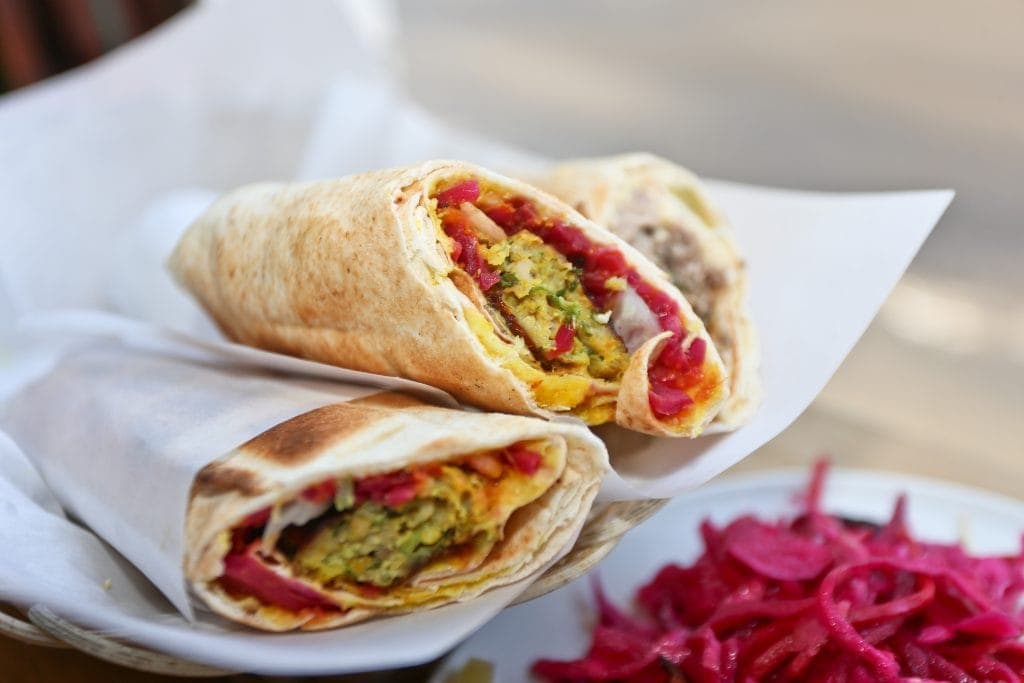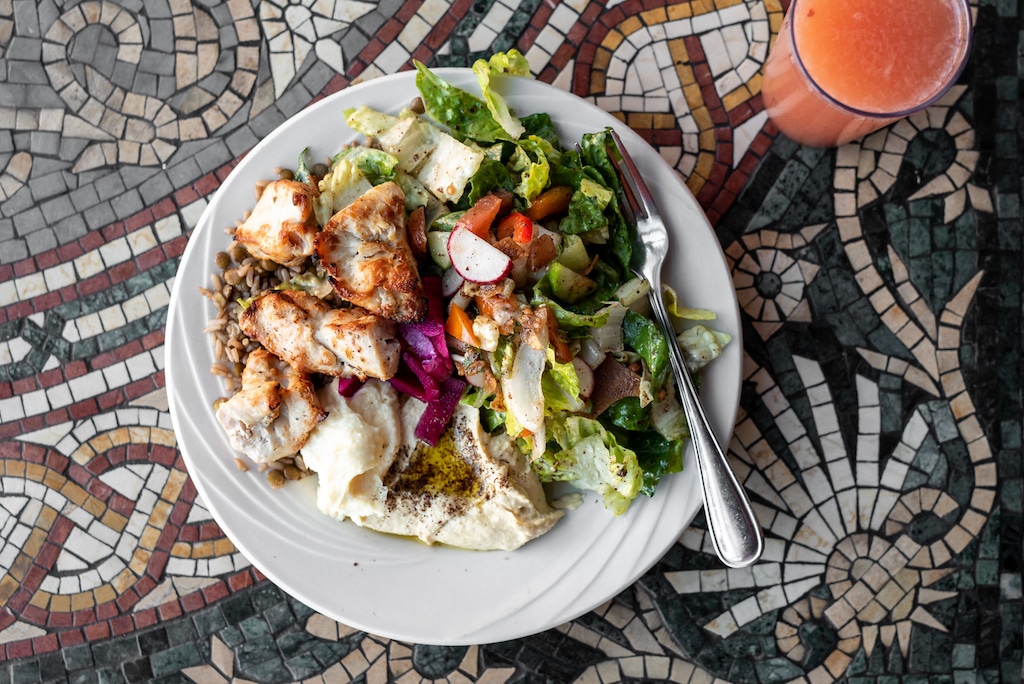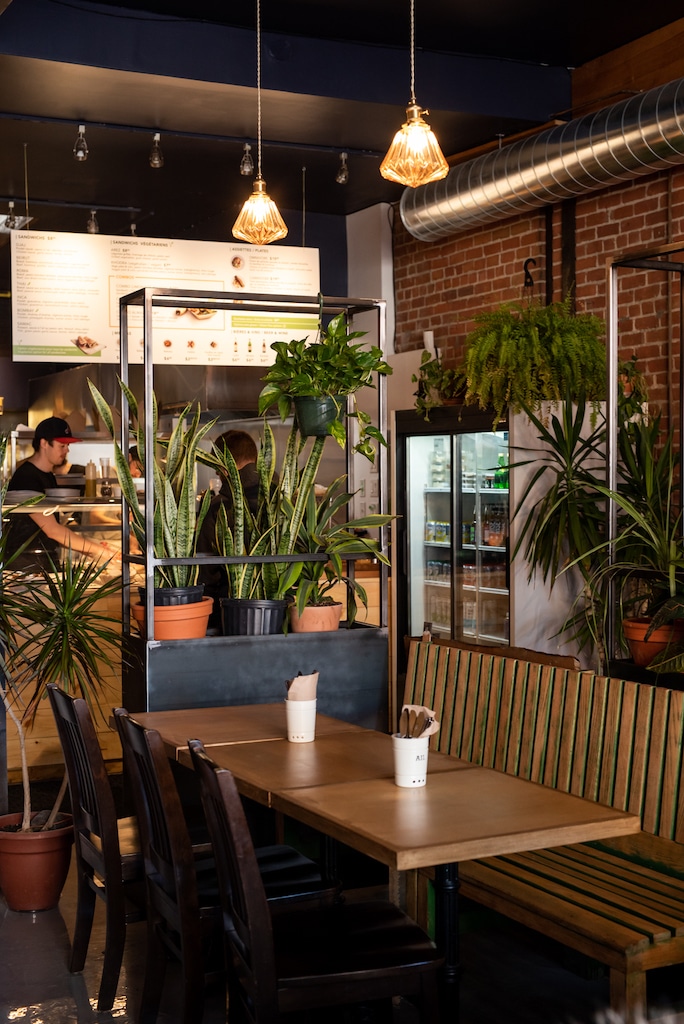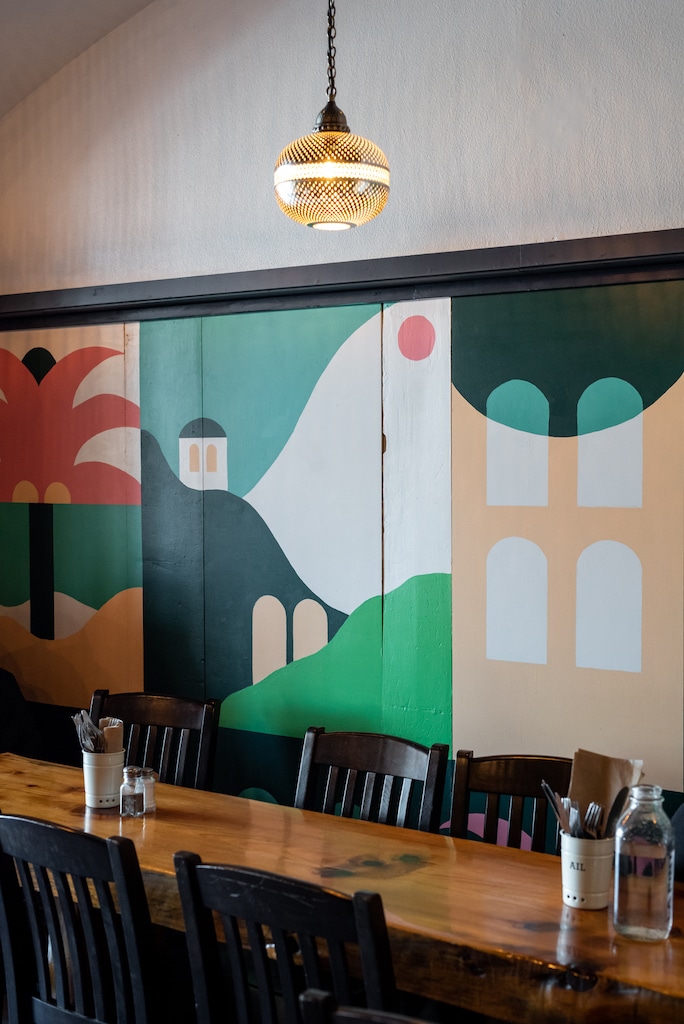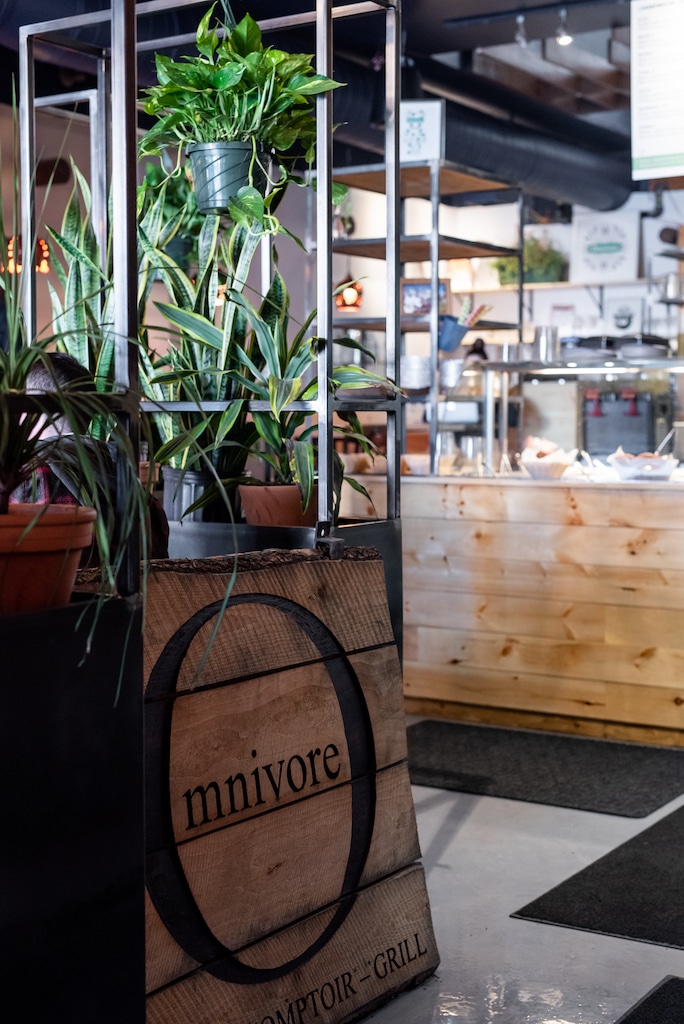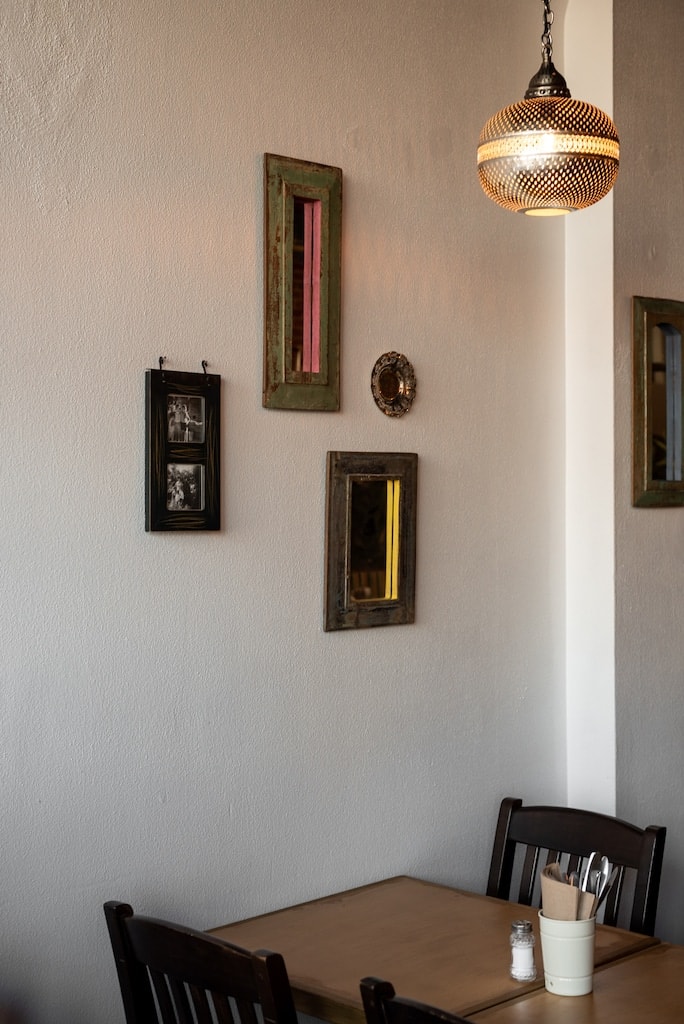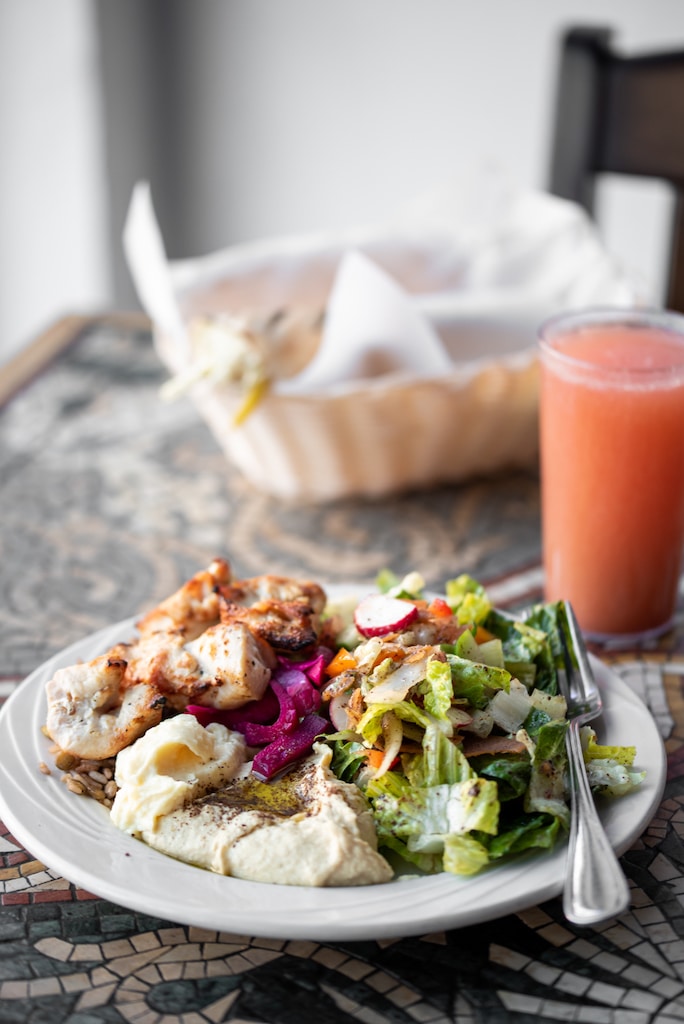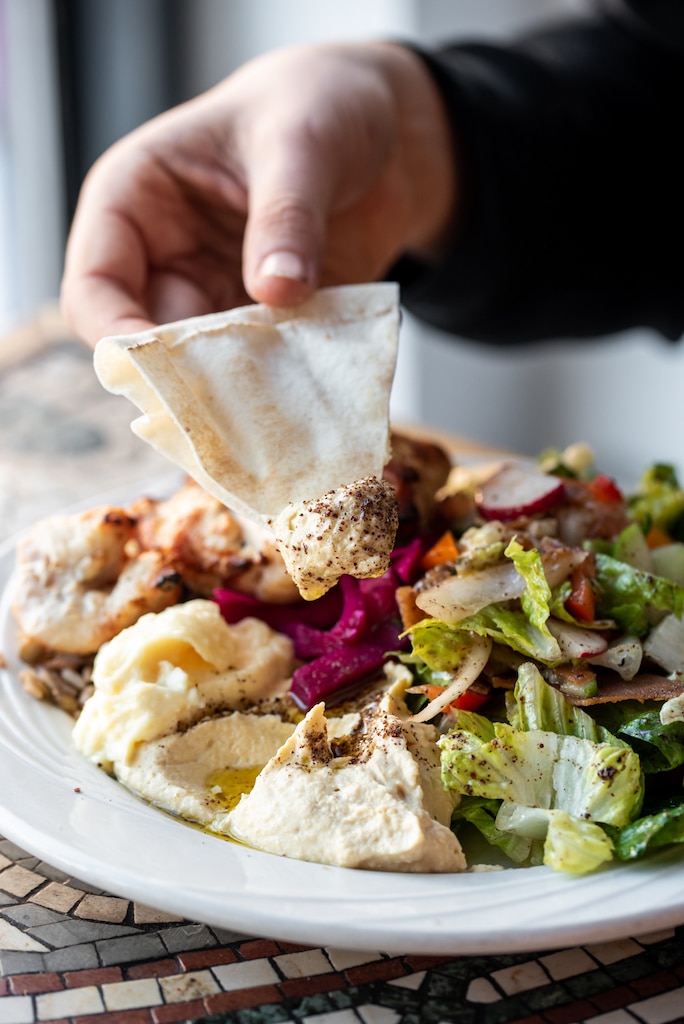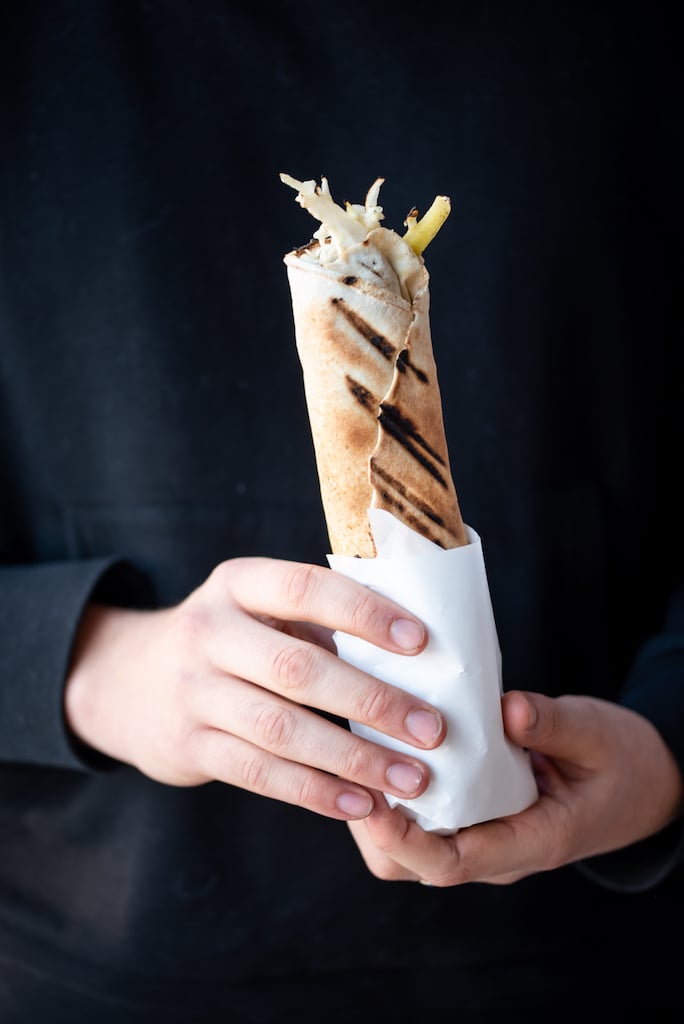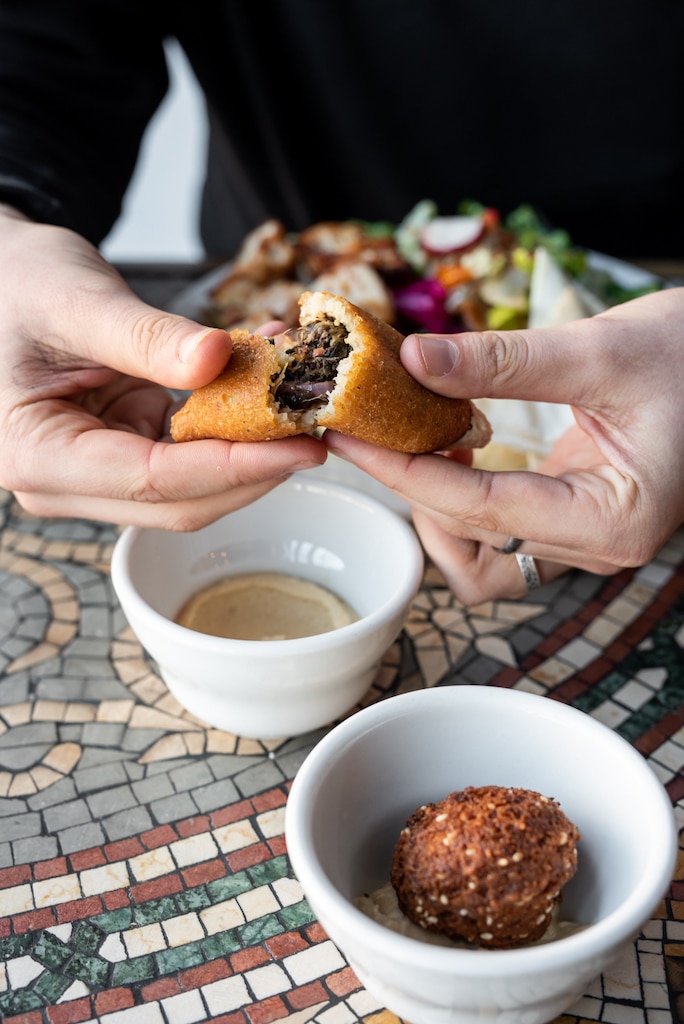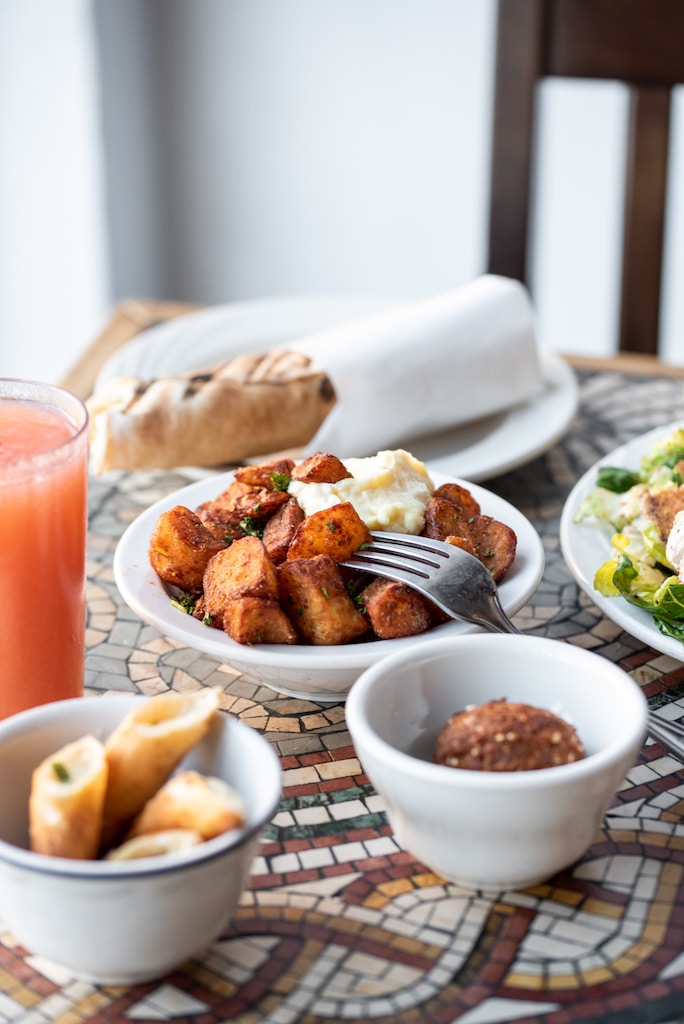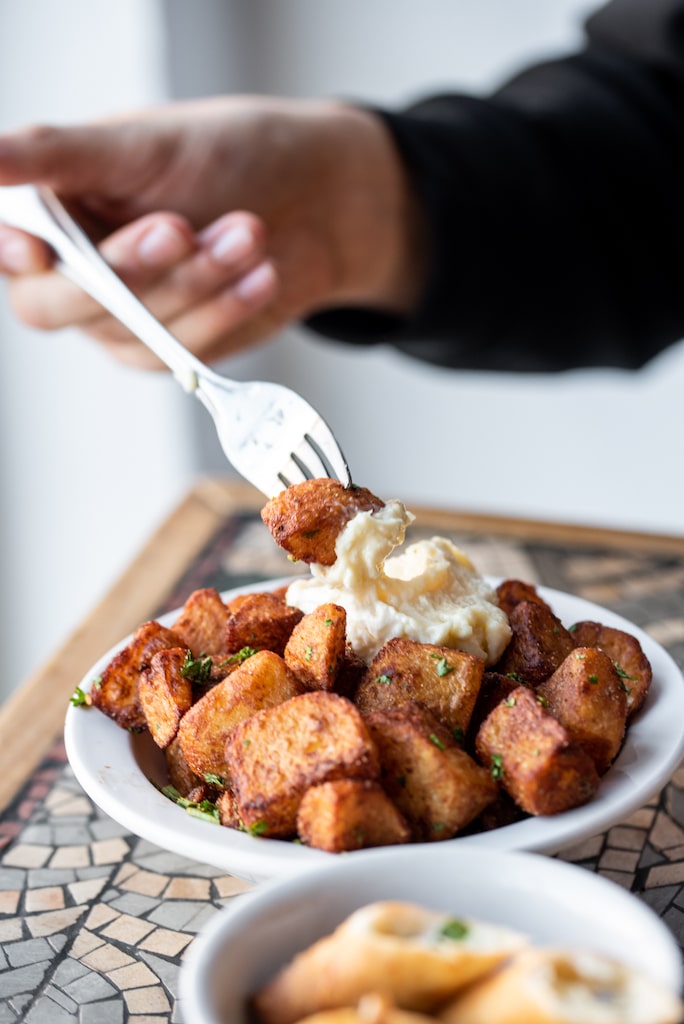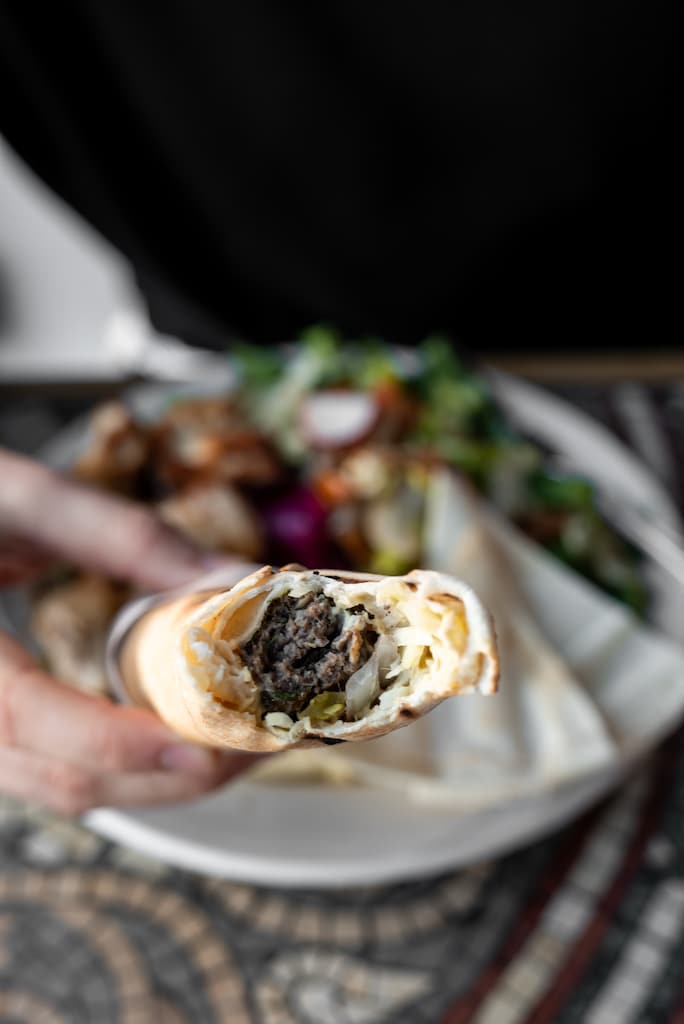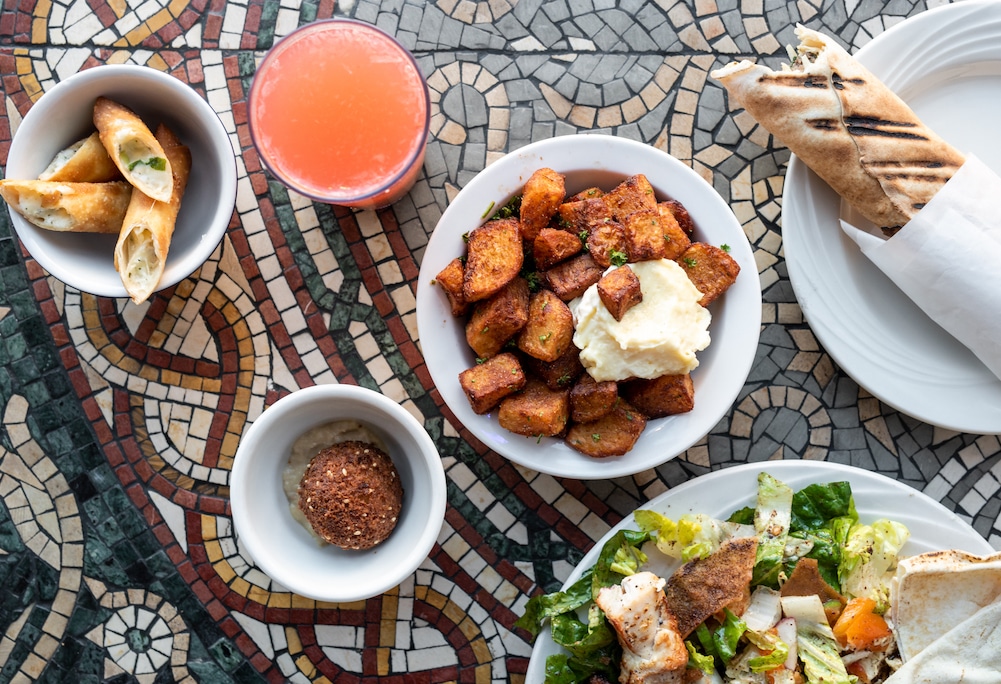 Omnivore

$
Monday: 11:00 AM – 9:00 PM
Tuesday: 11:00 AM – 9:00 PM
Wednesday: 11:00 AM – 9:00 PM
Thursday: 11:00 AM – 9:00 PM
Friday: 11:00 AM – 9:00 PM
Saturday: 11:00 AM – 9:00 PM
Sunday: 12:00 – 8:00 PM

Omnivore is a "healthy fast food" restaurant with very good food!
Located on Blvd St Laurent, right on the corner of rue Marie-Anne, Omnivore serves up a very price-conscious menu, with Lebanese-Montreal accents.
Owners Charbel Yazbeck and Akram Sleiman opened Omnivore back in 2010. Omnivore is entirely unpretentious, it is there to serve good food, which is does well. A huge window opens up onto the street on one side, there's a counter to order your meal and a few tables with delightful tile mosaic tops that are surrounded by bistro chairs with wicker seats. There is a lot of rough hewn wood on the walls and bright yellow paint here, there and everywhere lending the space a very cheerful feeling. Cast your eyes to the chalkboard for the menu. The owners decided on the Plateau because of its diversity and sense of free-spirit and when Omnivore first opened, their menu choices were quite new and different for those who were used to traditional Lebanese cuisine.
This is a cozy little space where you can sit in comfort to enjoy the kind of food that is made with good ingredients and just the right mixtures of spices, sauces and textures. Whether vegetarian or grilled meat lover, Omnivore is for you because the options are many and varied. This is what they set out to do in the first place and they have succeeded – the food is very flavorful and yummy !
« From the start, we looked to the best chefs – our mothers, and then we adapted their recipes to Omnivore's concept », explains the owner. The owners also worked with « Les Moments », a company that assisted them with this process. Then little by little, they adjusted everything according to the tastes and demands of their ideal customer. « We played around with the sandwiches, like the Roma, which includes Italian touches, and the Bombay, adding some Indian flavours, and the Thai, etc. The sandwich selection is really good, they do change sometimes and the salads regularly change around. » The kaftas and meats are really good, and are all prepared in-house. Try the Omnivore with your choice of grilled chicken or beef, fattoush salad, lentils, rice and hummus. Or the Herbivore (choice of veggie mezzes or salads), and finally the Carnivore that includes a choice of 3 kafta kebabs, rice, lentils and hummus. The spices and flavors of each plate are combined really well and pleasing to the palate. Last but not least, the quality/price ratio is unbeatable.
The restaurant also offers a catering service and has a grocery store a little further down rue Marie-Anne. Omnivore has also opened a ready-to-eat counter in Vieux Montréal, in the Marché des Éclusiers. « What continues to motivate us since we opened, is our pride in serving the food that we do. It's healthy food, good for you and an affordable option for everyone. »
We do recommend that you try Omnivore for a quick and delicious lunch, or a straight-up dinner without the fuss, or even a gourmet snack. Omnivore is quite the nice place waiting to be discovered, if you haven't already.
Written by Marilou Nantel
Photography by Omnivore