Café counters to discover: Coffees and lunches on the go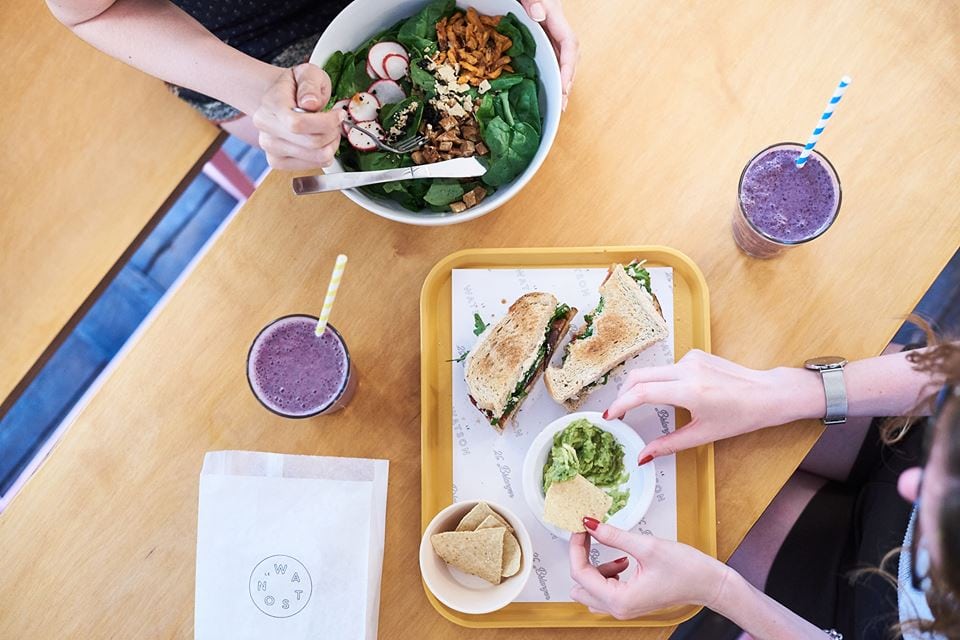 Montreal is a city full of activity and particularly abundant in terms of cuisine! New restaurants, cafes, bakeries, lunch counters and more are constantly popping up all over the city! Sometimes it seems like you'll never be able to try everything, that there are just too many. At Tastet, we try to be on the lookout for all the best openings – especially on the island – in order to help you in your choices. We list the best the city has to offer and tell you about it as honestly as possible.
While it's sometimes hard to find good, inexpensive lunches that also offer coffee, or cafes that also offer lunch… look no further! Several nice addresses have opened their doors in the last few months and we want to tell you about them. There are six cafes offering delicious menus, either to eat in or to take-out. The pastries are also in the spotlight at these new locations: cakes, brownies, cookies, donuts and other treats to die for!
Of course, most of these cafes offer sandwiches, but their offerings go far beyond the simple egg or ham sandwich. There are surprising and delightful mixtures of cheeses and marinated vegetables, spreads of all kinds, cold, cooked or fried meats and various other delicious surprises. Other dishes are also offered such as gourmet salads or energizing bowls in addition to daily plates that evolve with the seasons and inspiration of the moment! We hope that these cafe suggestions will be useful to you and that, in addition, they will prove to be delicious!
If you liked this list, you might also like Three gourmet convenience stores to try, Very good lunches under $10 in Mile End or our suggestions of Cafes where you can eat well!
Tricot Principal
A friendly gourmet cafe that opened in the fall of 2018, Tricot Principal is the latest from chef Martin Juneau, with his partner Louis-Philippe Breton. Well known for their restaurant Pastaga (2011), followed by Le petit coin épicerie (which is now closed), Cul-Sec wine bar and Monsieur Crémeux creamery and food truck of the same name, this little empire in Little Italy is now spilling over into neighbouring Mile Ex. In this new establishment, the menu is simple and efficient. It offers quick and delicious lunches, but above all, surprising and original! On the menu, you'll find a variety of delicious sandwiches, gourmet salads and soups, original wraps, grilled cheeses, pizzas, poké bowls and even tartares. As usual, Juneau offers seasonal dishes that change according to inspiration and availability. A nice selection of cheeses is also offered to enhance your meal. As for desserts, you can indulge yourself with the homemade pastries or the decadent donuts from Crémy. If you feel like it, beers and wines are also available by the glass or bottle! The space is completely multifunctional: cafe, lunch, breakfast, co-working, and even catering and rentals: there is something for everyone. At the corner of Saint-Zotique and Saint-Urbain, Tricot Principal is definitely a great address to try and adopt for its conviviality and its little gourmet delights! Photo Tricot Principal
6666 Rue Saint-Urbain
Montreal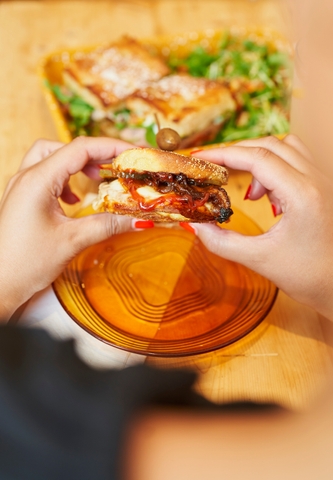 Just a stone's throw from Jeanne-Mance Park, in the former Crudessence space, Edmond Café Cantine has been dazzling its customers since August 2018. This magnificent gourmet cafe is multi-functional: you can have a coffee on the go, have a quick breakfast, have a quiet lunch, enjoy a pastry or simply come to work with a nice coffee and snacks. You can even enjoy brunch on the weekends. The breakfast menu is simple and efficient: breakfast sandwiches, classic plates, granola, and more. For lunch, you can enjoy a delicious shredded jackfruit sandwich, bowls, and other sandwiches all very well executed. On the sweet side, there are magnificent cakes and pastries made by one of the co-owners. For a nice lunch in a pleasant atmosphere, we run to Edmond! Photo Edmond Café Cantine
105 Rue Rachel Ouest
Montréal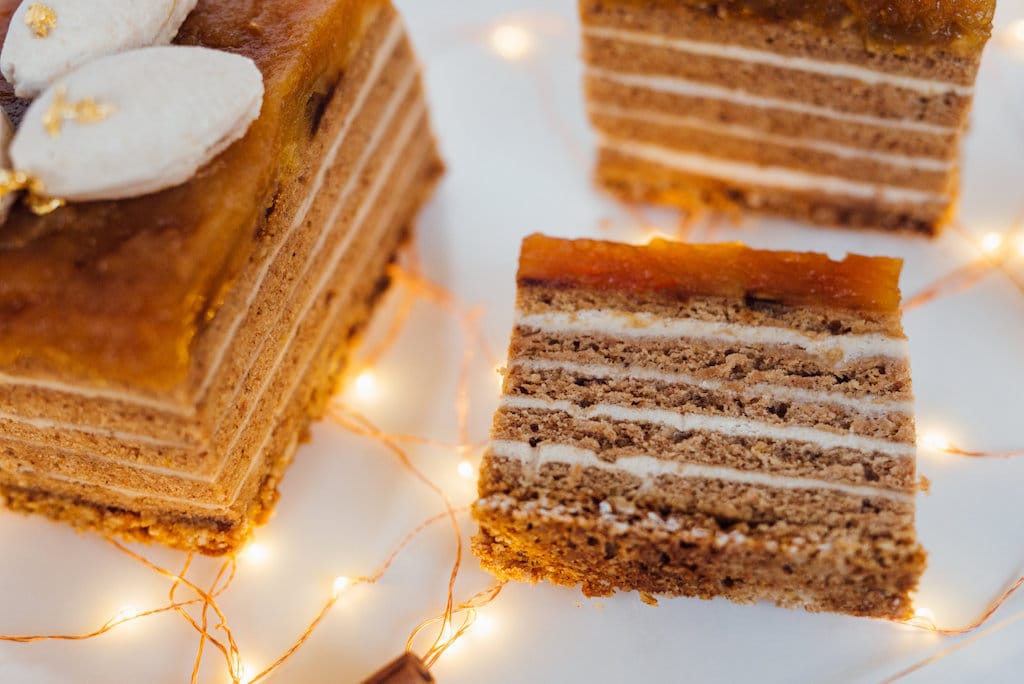 Sachère Desserts opened in 2018 on de Maisonneuve Boulevard, in the heart of the Village. A lifelong pastry enthusiast, Sonya Sammut works her magic in the kitchen. Having worked as a pastry chef for 12 years, she started working on her own in 2014 and now supplies several Montreal establishments in addition to offering her sweets in this magnificent gourmet counter. If you pass by thinking you'll only pick up a coffee or tea, think again. It's virtually impossible to resist all of her beautiful creations that adorn the counters: various cakes (including a reproduction of the famous McCain cake!), vegan desserts, cookies, muffins, gourmet squares of all kinds and other decadent sweets. The baker is also happy to customize cakes to suit your tastes and special occasions. Catering and wedding cake options are also available. Lovers of sweet treats, this place will be sure to satisfy! Photo Sachère Desserts
1274 Boulevard de Maisonneuve Est
Montréal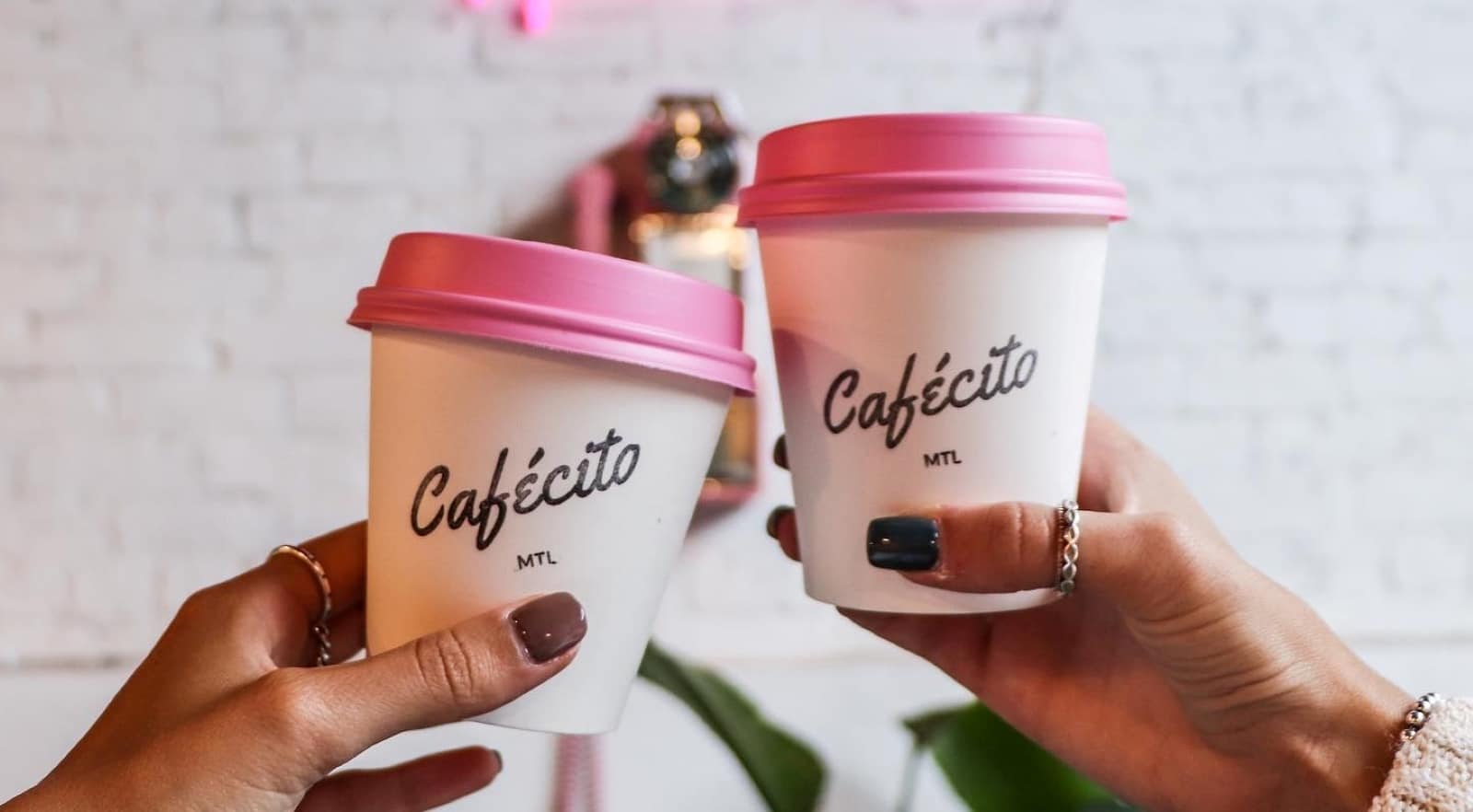 Cafécito
Well situated in Old Montreal, Cafecito has a tremendous effect on seekers of beautiful places to photograph! The decor of the place has an authentic Cuban feel, as evidenced by its name, and there are many cool pink elements that add to its charm. At Cafecito, you can simply enjoy a delicious Cuban coffee, with or without sandwiches and salads in the same spirit. In the summer, the large garage door in front invites passers-by. The Latin music creates a warm and friendly atmosphere. We go there for a good havanese coffee in a beautiful space, paired with a tasty bite to eat. Photo Cafecito
64 Rue Prince
Montréal
See on map
6666 Rue Saint-Urbain Montreal H2S 3H1
105 Rue Rachel Ouest Montréal H2W 1G4
1274 Boulevard de Maisonneuve Est Montréal H2L 2A3
64 Rue Prince Montréal H3C 2M8
Photography by Le Watson