Saint-Sauveur and the surrounding area: Our suggested addresses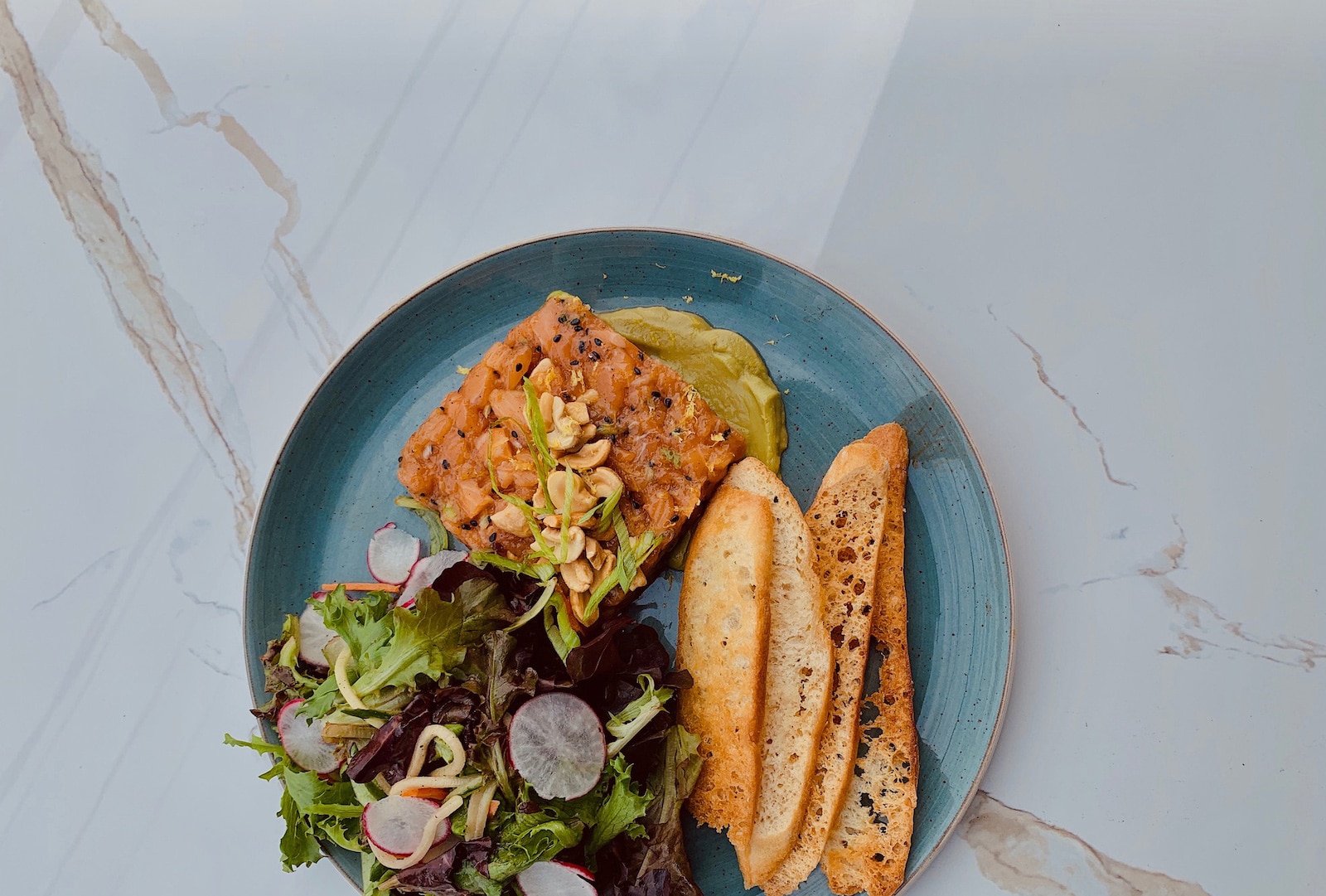 The town of Saint-Sauveur is a very popular destination in the Laurentians. There are a number of attractions that make it a pleasant vacation spot at any time of the year. In the winter, it is for skiing, while the water park attracts families in the summer. In addition to the people who live or stay here, many people stop in Saint-Sauveur for a break before heading back on the road. The 117 passes through the town and people heading north to the Laurentians can't miss it.
It goes without saying that the commercial development of Saint-Sauveur follows the demand created by the tourist sector. It is therefore not surprising to find several good places to eat. A rest stop doesn't necessarily mean fast food, and whether you're coming to Saint-Sauveur to stay or are just passing through, there are several interesting options to get something to eat.
Here is a list of places to visit to discover the culinary landscape of Saint-Sauveur and its surroundings.
For other suggestions in the Laurentians, consult our list of good addresses in the village of Sainte-Thérèse.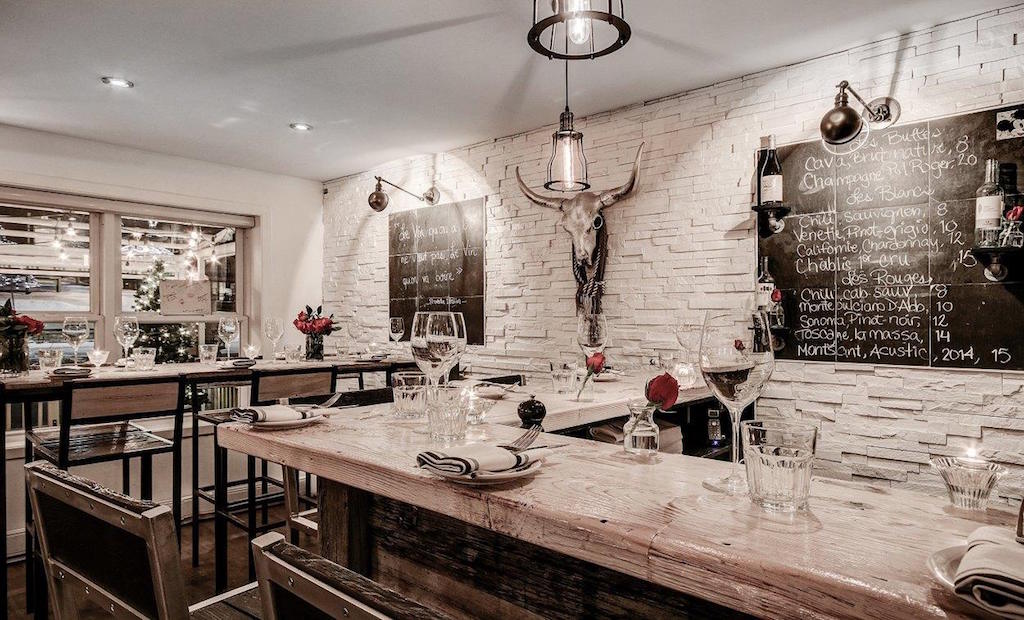 Lola 45
Lola 45 is a gourmet restaurant in Saint-Saveur that offers a consistently interesting tasting menu. The wine list is as good as the succulent dishes on the menu and the overall experience makes for a lovely evening and a desire to return. Photo Lola 45
206 Rue Principale
Saint-Sauveur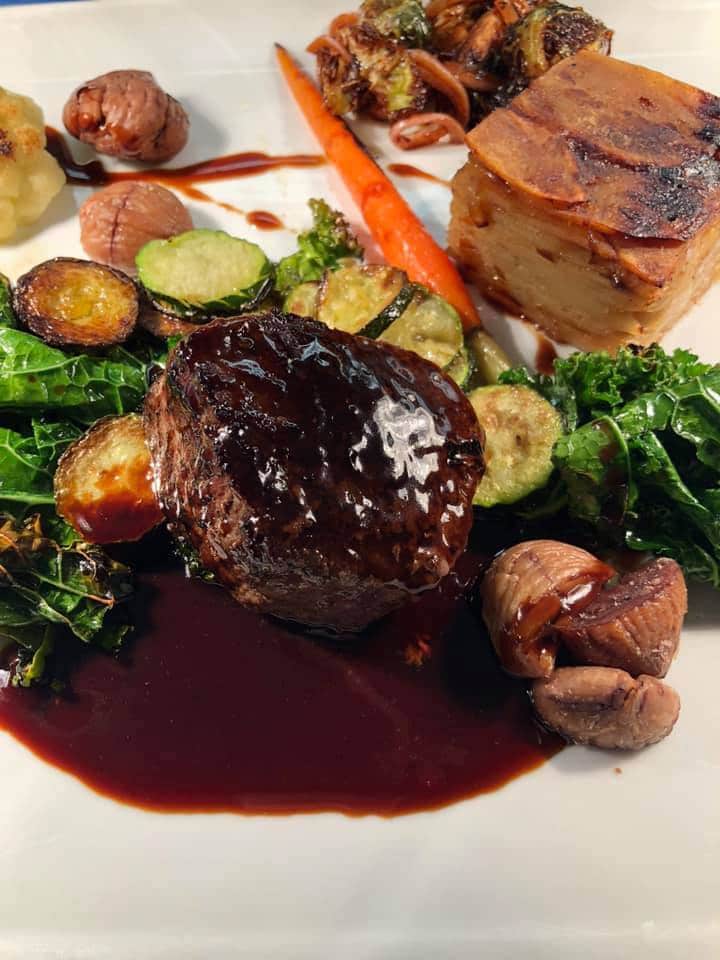 Restaurant Le Balmoral par Chantal et Tony
Le Restaurant Le Balmoral par Chantal et Tony is the restaurant of the golf club of the same name located in Morin-Heights. It serves beautiful, well-crafted dishes and the wine list is also carefully put together. Tony's cuisine is tinged with Italian influences and is well executed. Photo Restaurant Le Balmoral
100 Rue Balmoral
Morin-Heights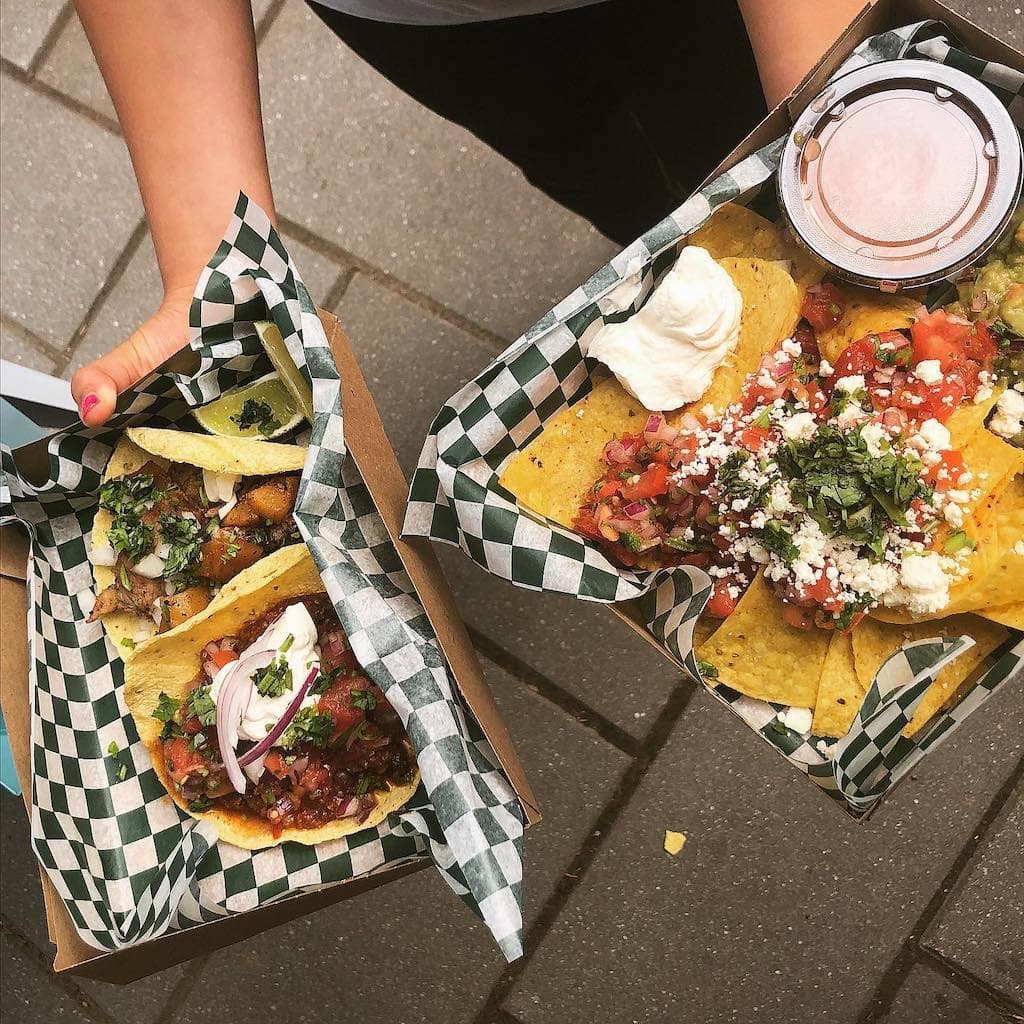 Senior Sanchez
Senior Sanchez is a Mexican-inspired resto-bar in the heart of the village of Saint-Sauveur. This taqueria offers good tacos, ideal to savor with a beer after a day spent outside. Photo Senior Sanchez
249 Rue Principale
Saint-Sauveur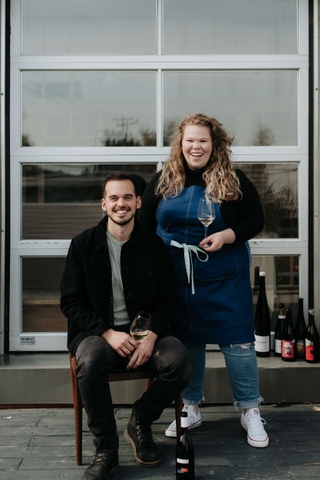 Baumier offers refined boreal cuisine and a dynamic wine list. The menu, in tune with the seasons, changes frequently as local products are promoted. The wine list, managed by Nicolas Quinto, is sure to charm you, and will accompany Arianne Faucher's cuisine beautifully. A superb address in the Laurentians!
695A Chemin Avila
Piedmont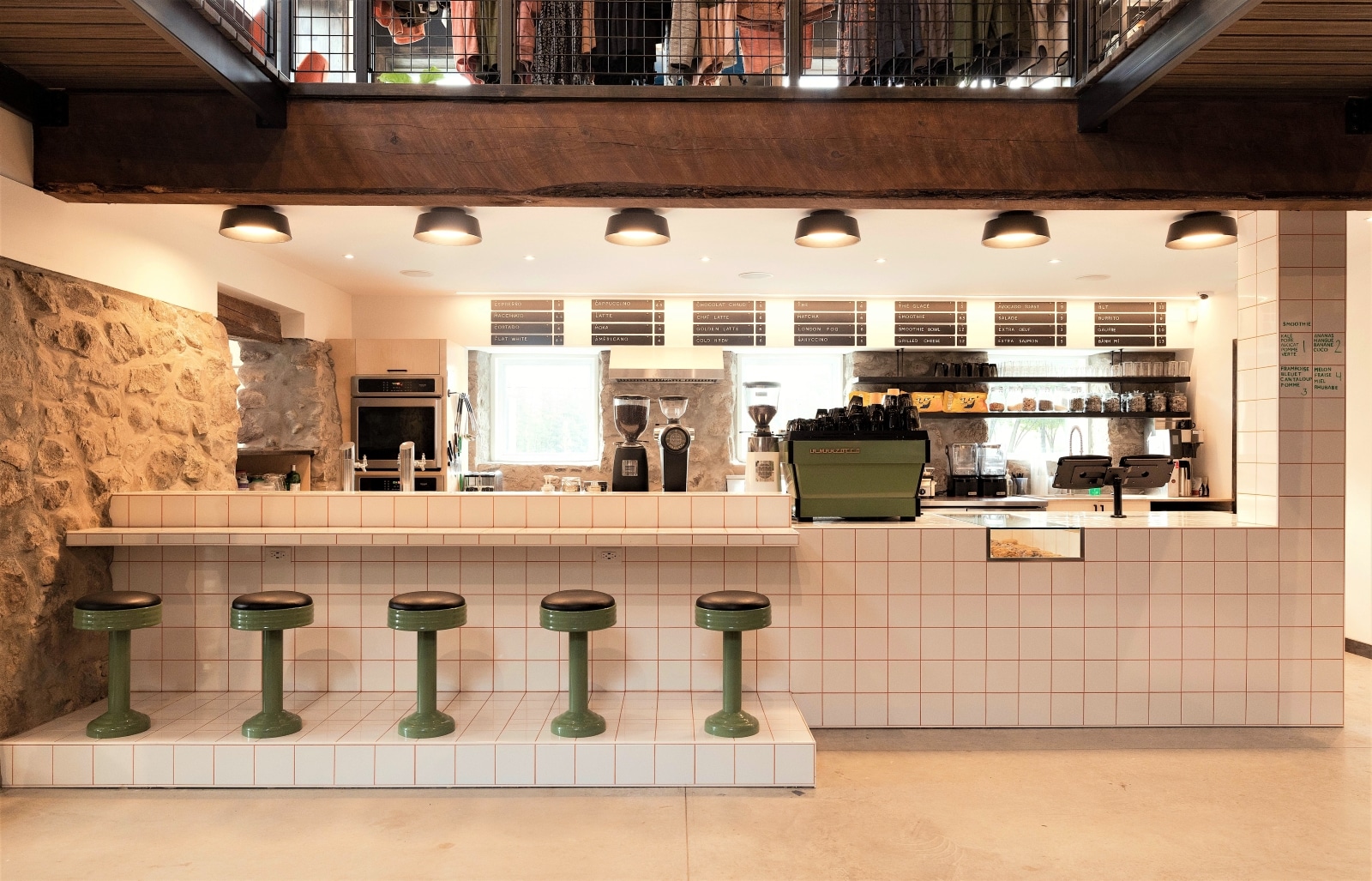 Formerly located in the village of Saint-Sauveur, the Olodge has moved to a brand new location in Piedmont. It's a great place to stop for a coffee and a snack before a hike. The Olodge is also a boutique where you can buy goods for the outdoors. Photo Thomas Galarneau
670 Boulevard des Laurentides
Piedmont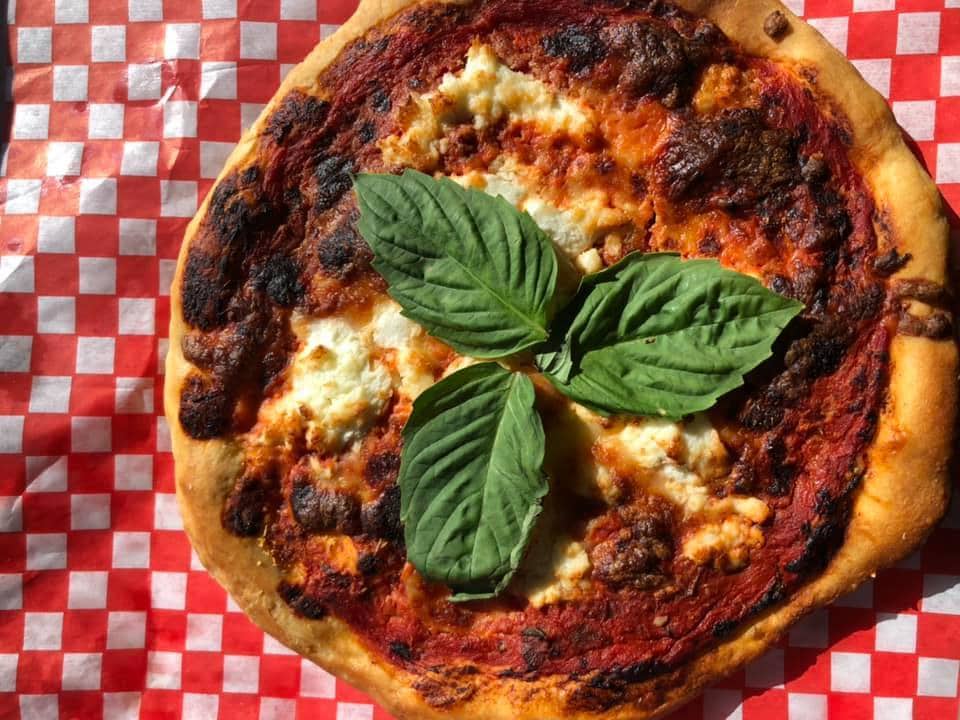 La Cena Nord
Like its big sister in Montreal's Villeray neighbourhood, La Cena Nord in Piedmont is a delicatessen that offers fine food products and delicious ready-to-eat meals. La Cena also prepares delicious sandwiches to order and offers a catering service. The owner Maya will be happy to welcome you. Photo La Cena
585 Boulevard des Laurentides
Piedmont
See on map
206 Rue Principale Saint-Sauveur J0R 1R0
100 Rue Balmoral Morin-Heights J0R 1H0
249 Rue Principale Saint-Sauveur J0R 1R0
695A Chemin Avila Piedmont J0R 1R3
670 Boulevard des Laurentides Piedmont J0R 1K0
585 Boulevard des Laurentides Piedmont J0R 1K0
Photography by Maestro