Scones: Where to enjoy these British delicacies in Montreal?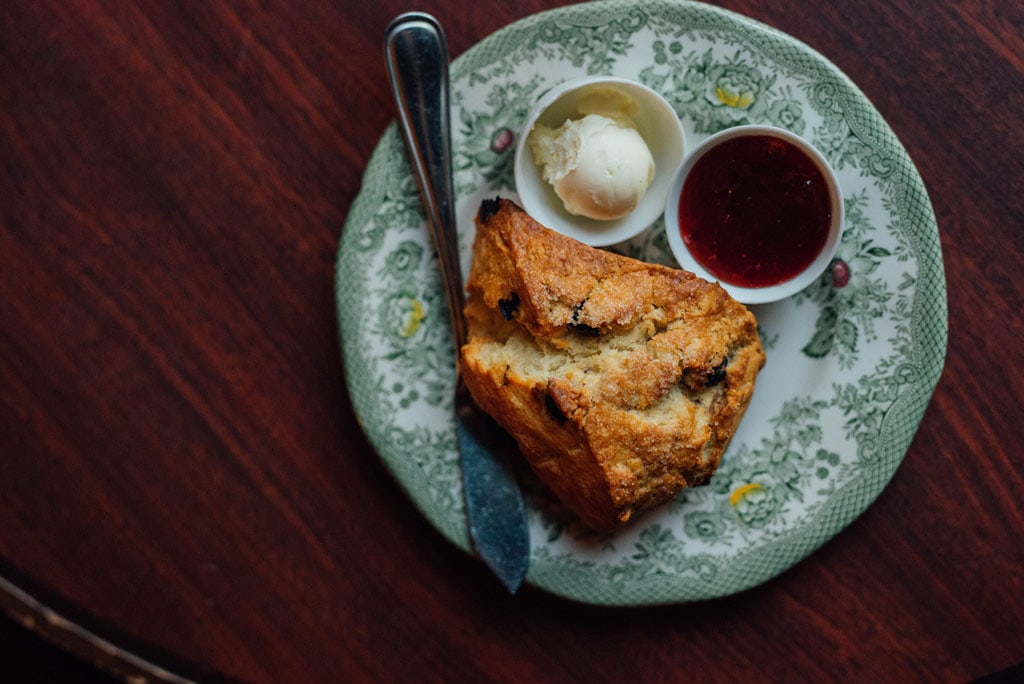 Scones are a British favourite. They're small baked goods of Scottish origin and are traditionally served with Five O'Clock Tea. In Montreal, this sweet hybrid between a cookie and a cake is slowly making its way from tea rooms to rub shoulders with muffins and cookies in the cafes across the city.
The scone was originally named after the "Stone of Destiny" used in coronation ceremonies in the UK. It was a certain Edward I of England, towards the end of the 13th century, who stole the stone from the town of Scone to include in the construction of his throne.
Sometimes savoury, sometimes sweet, scones can be enjoyed in the afternoon with a cup of tea, in the morning in a bakery or as an accompaniment to a gourmet brunch. They are eaten while still warm, with clotted cream – Devonshire Cream in the UK – and an assortment of jams. Traditionally, the cream is placed on top of the scone first and then topped with a fruit jam.
Now that we've made your mouth water, we've come up with our list of the best places to enjoy these fine delights in Montreal. Whether classic or flavoured, tea room or decadent breakfast joint; this list of the best scones in town guarantees you'll find the perfect place to satisfy your craving for this British pastry!
To continue your immersion in English culture, we recommend our list of the best tea rooms in Montreal and the best English restaurants in town!
This is not a list of all addresses serving scones, but rather the addresses that serve our favourites.
As the saying goes, "A scone a day keeps the doctor away"! Or something like that…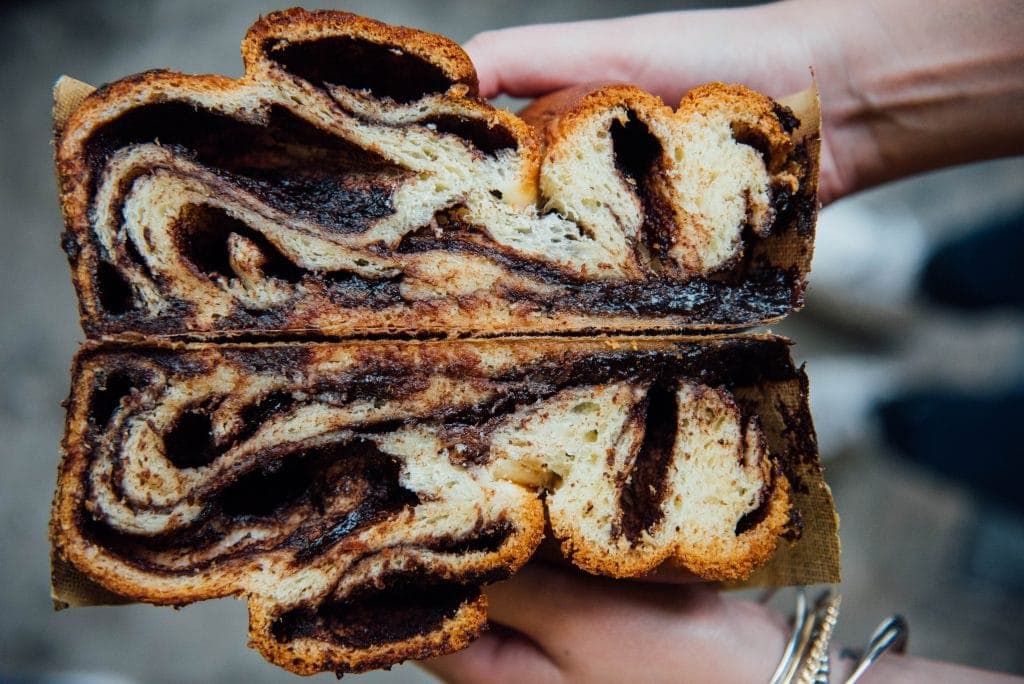 As a bakery, pastry shop and purveyor of delicious baked goods, Hof Kelsten ranks among the best in town. So it seems only natural to find some of the best scones in Montreal at this charming bakery on St. Laurent Boulevard. Hof Kelsten's scones have gained popularity not only in the bakery itself, but also in a few other cafes around town, sourcing their scones from the kitchens of this exceptional establishment.
4524 Boulevard Saint-Laurent
Montréal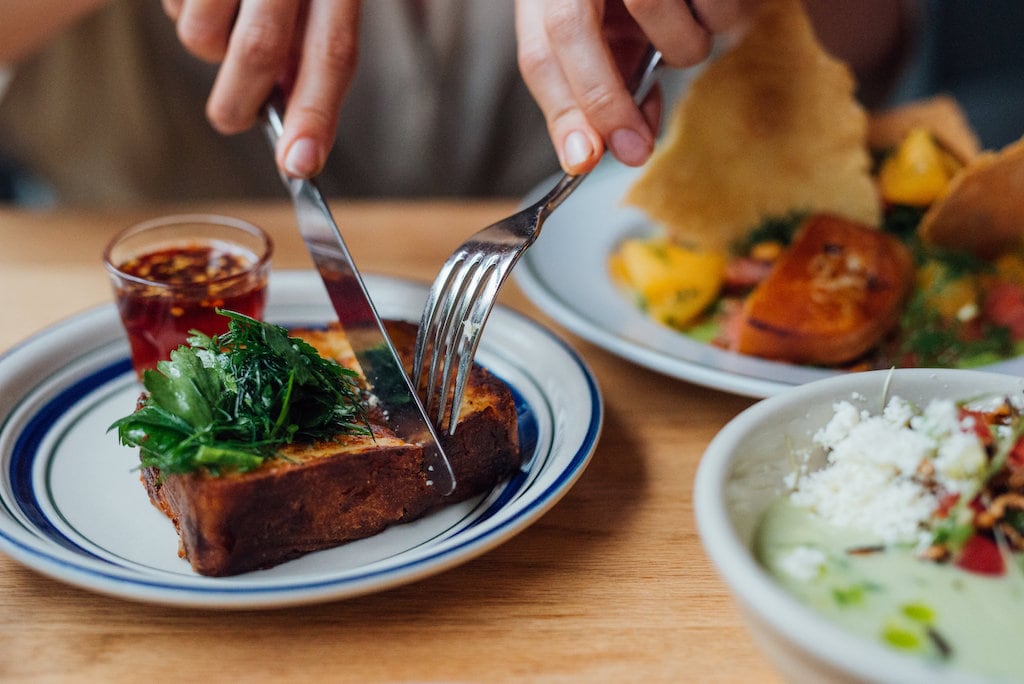 Butterblume excels in comfort food and heart-warming dishes. In cold weather, it's all about small, well-made plates; in summer, the focus is on savouring small, light delights with local produce. At the Butterblume counter, you'll find a few varieties of scones, often a plain and a savoury one. Their plain scones are accompanied by butter and an excellent homemade jam. A real treat.
5836 Boulevard Saint-Laurent
Montréal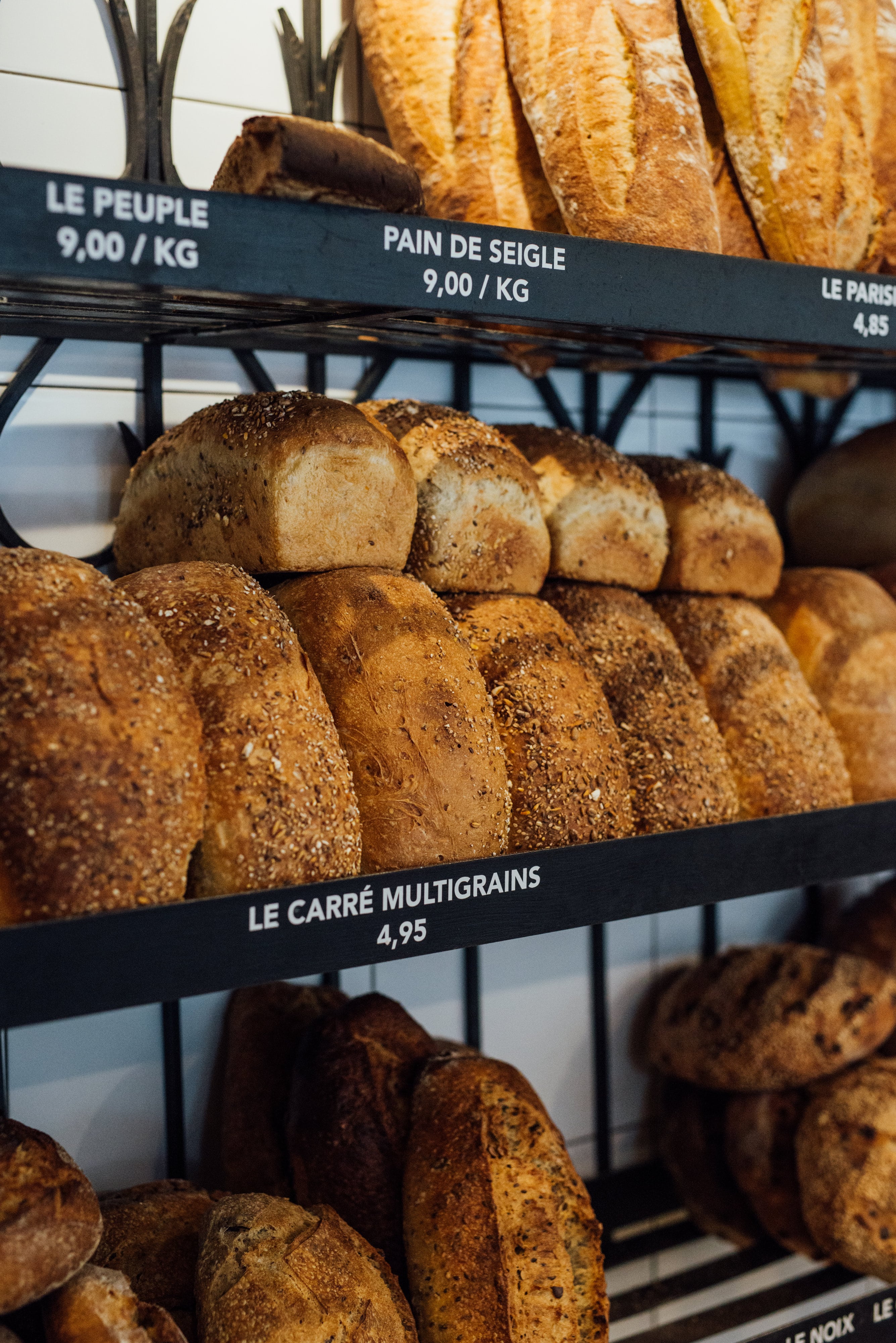 Another renowned bakery on the island of Montreal, Le Pain dans les Voiles has been making all kinds of breads and pastries for its customers for almost 10 years. Winners of a series of awards in the baking world, François Tardif and Martin Falardeau also deliver an excellent scone recipe, which is best enjoyed with tea or coffee.
357 Rue de Castelnau Est
Montréal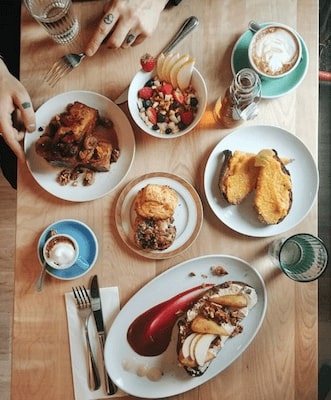 Café Elsdale is known for its friendly charm and atmosphere, welcoming workers, students and simple epicureans alike. In fact, the cafe is more of a restaurant, serving simple but much appreciated plates, and then transforming into a lovely bar in the evening. In the morning, Café Elsdale serves their excellent small scones to start the day off right.
2381 Rue Beaubien Est
Montréal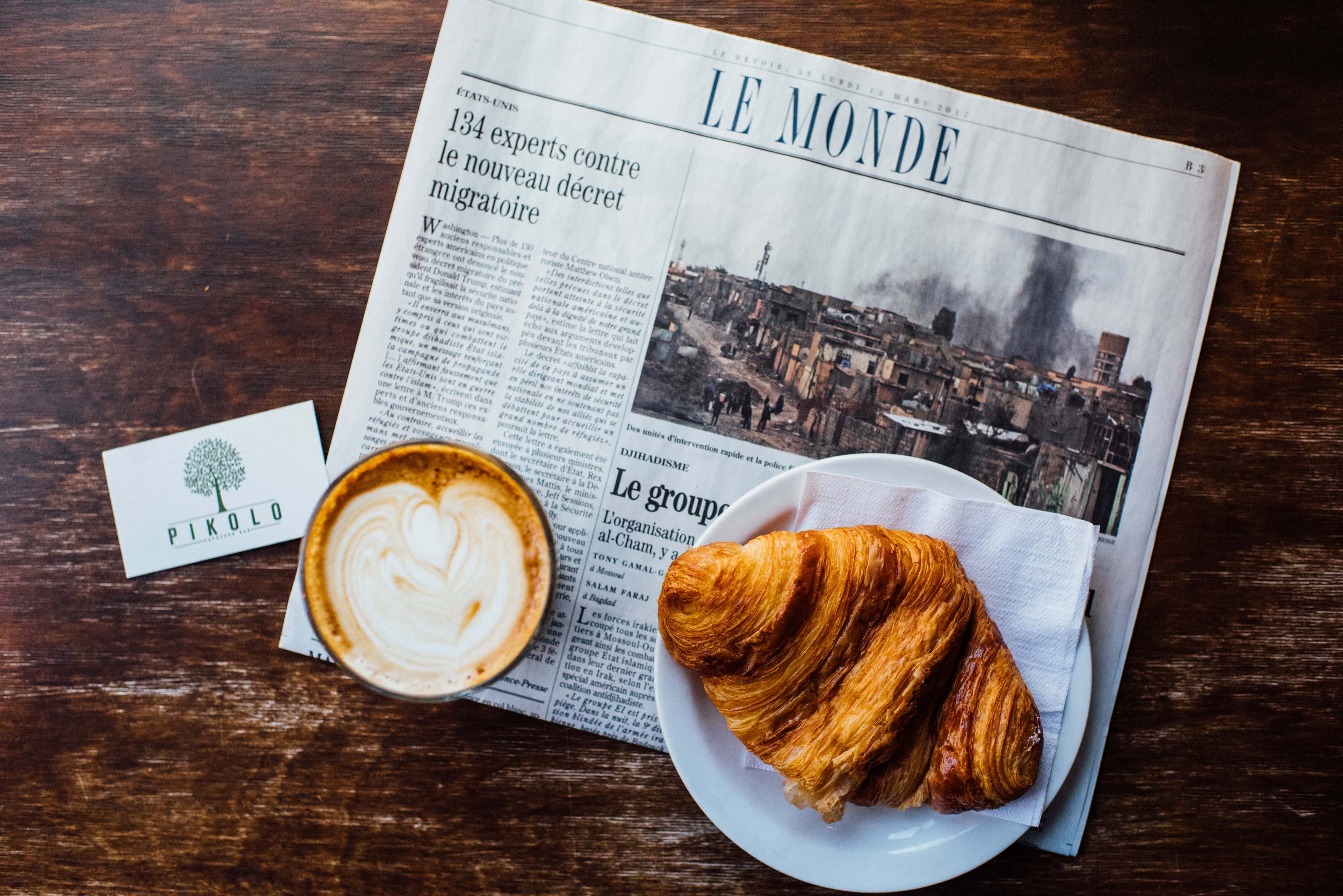 To try Pikolo is to adopt it; the cafe knows how to charm. The small size of the space is what gives it its name – piccolo means small in Italian – a tiny space that is no less friendly, perhaps even more so because of its size. It also happens to be one of the most beautiful cafes in Montreal. We come here to taste the abundance of choices in terms of coffees, who source their beans from Phil & Sebastian and 49th Parallel. However, this time it's their delicious classic scone that deserves mention, delivered directly from the kitchens of Hof Kelsten.
1635 Rue Clark
Montréal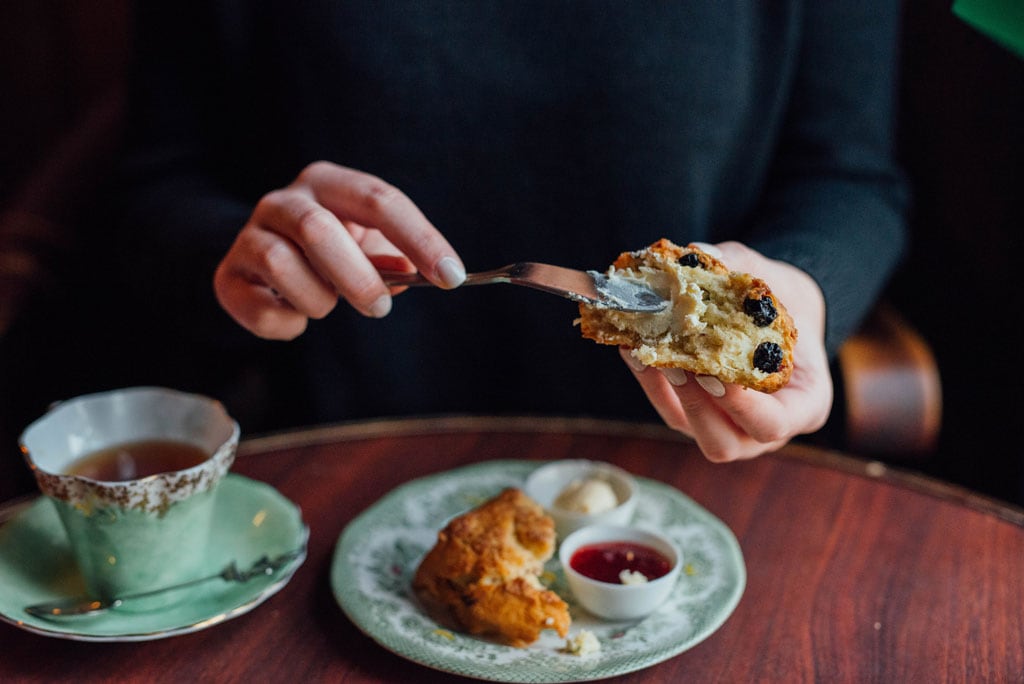 The Cardinal Tea Room is a magical place in Montreal; you walk in and immediately feel transported to an elegant imperial hotel in London or Berlin. In a chic atmosphere inspired by the 1920s, you can enjoy one of their 20 teas in a beautiful antique cup and saucer. And of course, tea wouldn't be tea without a scone! The addition of blueberries to this little delight makes it a staple in the city. The Cardinal Tearoom is the perfect place to take your mind off things, relax over a cup of tea, or bring guests visiting Montreal. Note that they do not take reservations.
5326 Boulevard Saint-Laurent
Montréal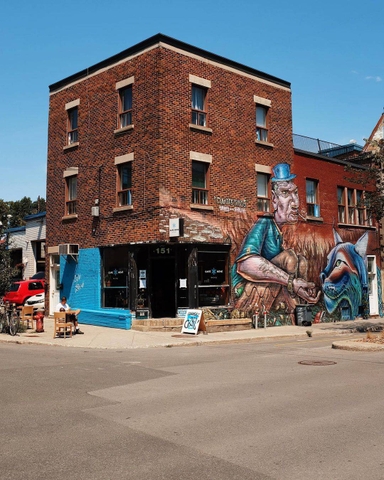 Café Névé
Open since 2009 on the Plateau Mont-Royal, Café Névé serves excellent third wave coffee in a simple and warm space. Very popular with students and self-employed workers, the establishment offers a few sandwiches and salads, as well as its famous chocolate chip cookie. Its scones are equally worth the visit, with several interesting flavours. Café Névé now has several locations, including one on Saint-Viateur Street East and another on Mont-Royal Avenue East.
151 Rue Rachel Est
Montreal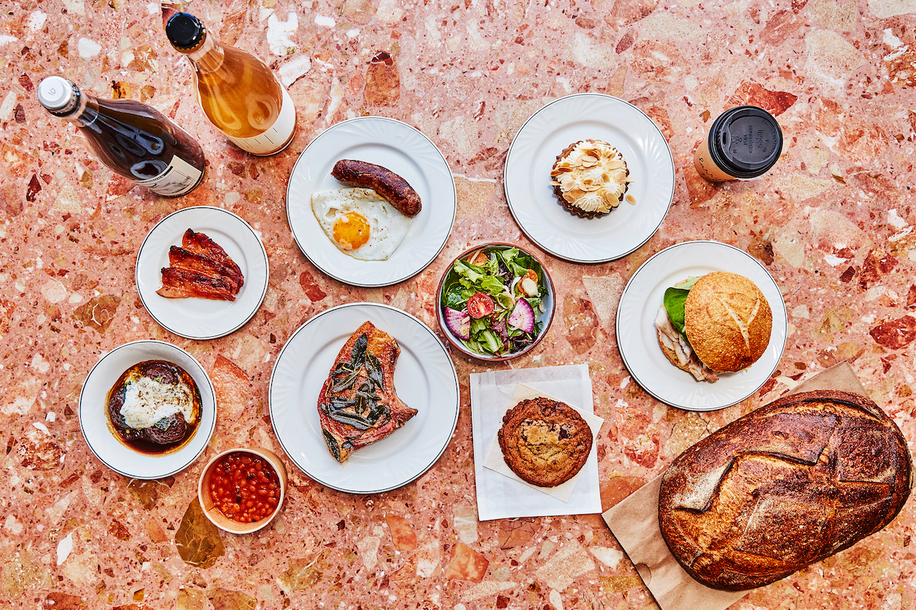 People have always lined up for hours to have brunch at this charming little restaurant in Mile End. The brunches at Larry's are savoured in a decor with an English flair and warm and courteous service. A favourite is the classic scone served with jam and clotted cream.
5201 Boulevard Saint-Laurent
Montréal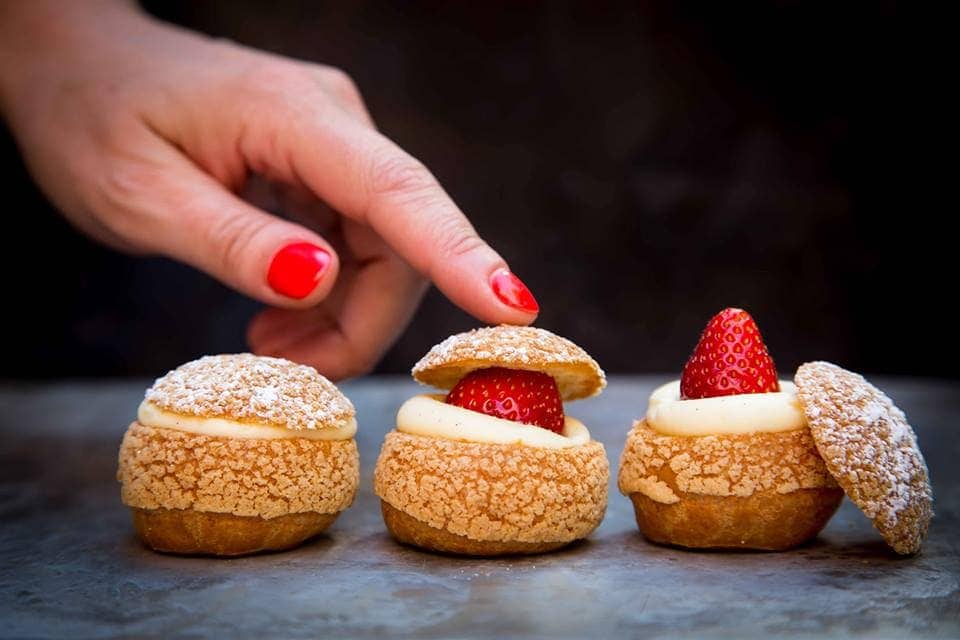 Pâtisserie Rhubarbe
This little pastry shop is one of our favourites in town. Lovers of sweets and delicious delicacies are sure to be satisfied here. The service is attentive and the dishes are well done. The house offers a delicious cranberry scone, but the favourite is definitely the cheese scone. All the products are quite exceptional. We recommend making a reservation for tea time.
1479 Avenue Laurier Est
Montréal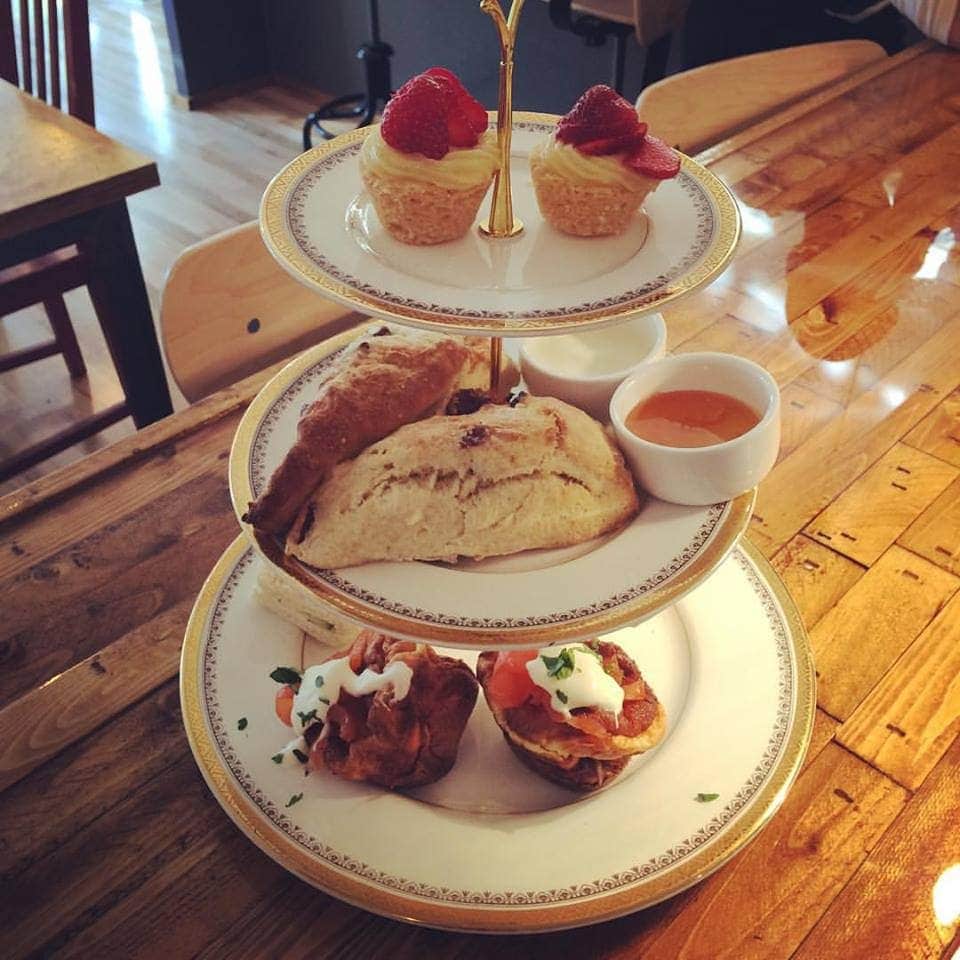 La Brume dans mes Lunettes is a charming mix between cafe and tea room, with a light, simple and warm atmosphere. The beverages enjoyed here – from their selection of teas to several varieties of iced coffees – pair perfectly with one of the best scones in Montreal. Here, they're served with homemade jam and fresh cream: a pure delight!
378 Rue Saint-Zotique Est
Montréal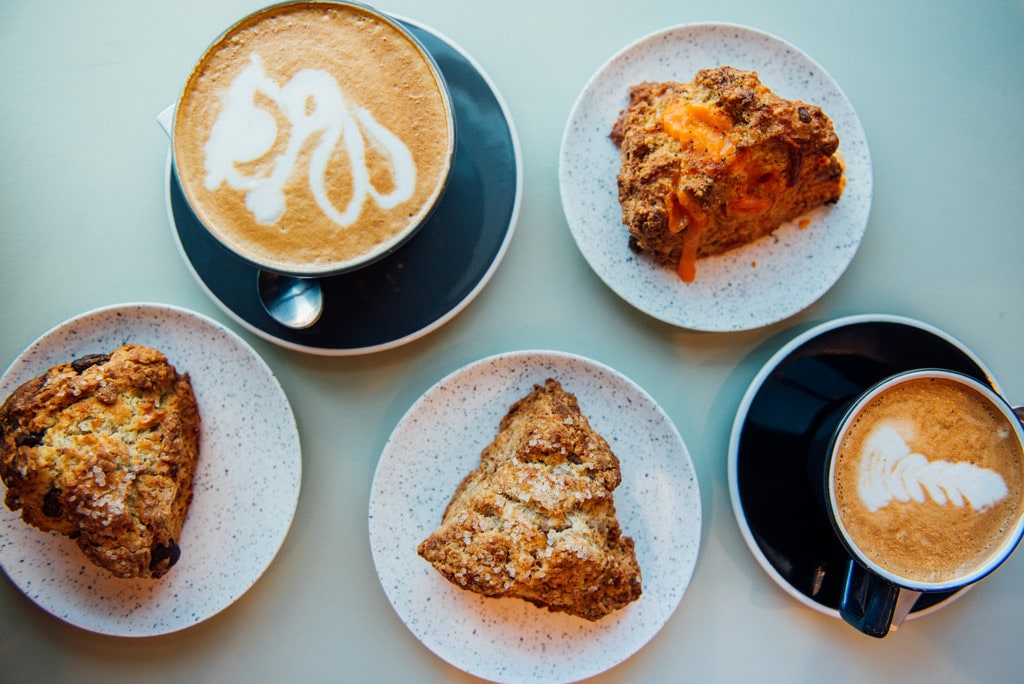 MELK is a very charming establishment that qualifies as a cafe bar, and while little known, it's on our list of the most beautiful cafes in Montreal! Here, you can drink a very good latte, perfect to have in hand while strolling downtown or to enjoy in house while relaxing between destinations. Their scones are well executed and deserve a mention here. This place is worth a visit on your next trip downtown. MELK cafe has a second location in Monkland Village, just a few minutes walk from the Villa-Maria metro.
1206 Rue Stanley
Montréal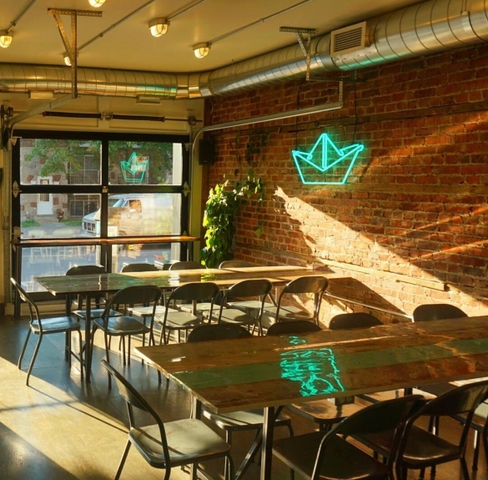 Many will recognize the Paquebot coffee sign, a small folded paper boat advertising good coffee. Like any good coffee shop, the Paquebot makes sure to serve delicious pastries to match its hot drinks. Enter again the scone, which here is one of the best in town.
2110 Rue Bélanger
Montréal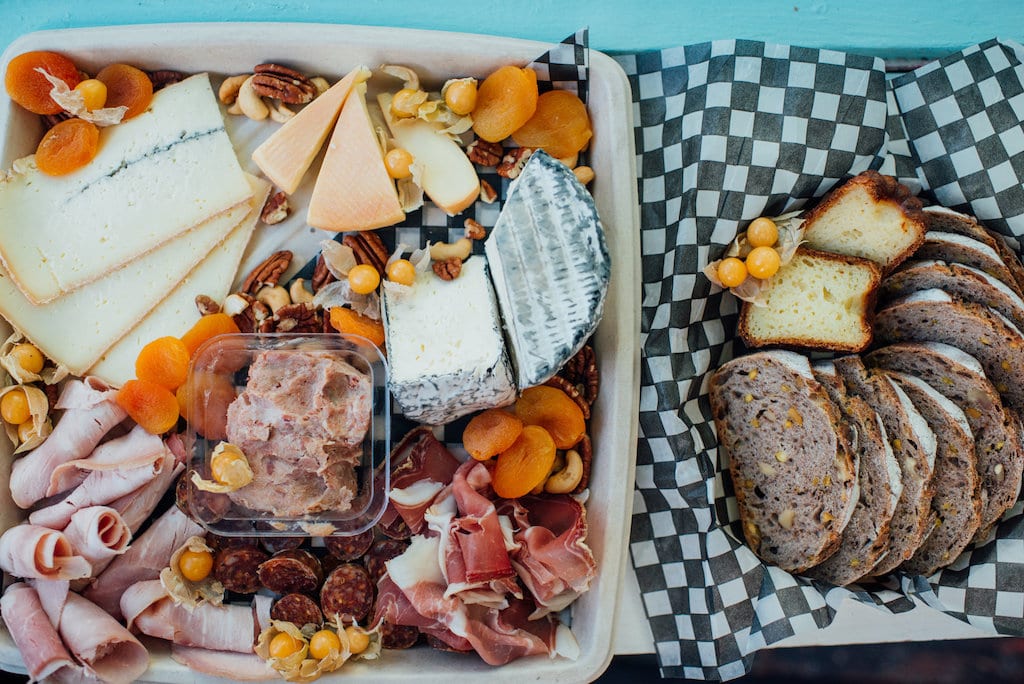 Copette is a charming cheese, charcuterie, pastry and take-out counter in Verdun. Among the delicious sweets prepared by the house, there are excellent scones in various flavors. The strawberry and rhubarb scone, as well as the orange and tea scone, are particularly popular!
4650 Rue Wellington
Montréal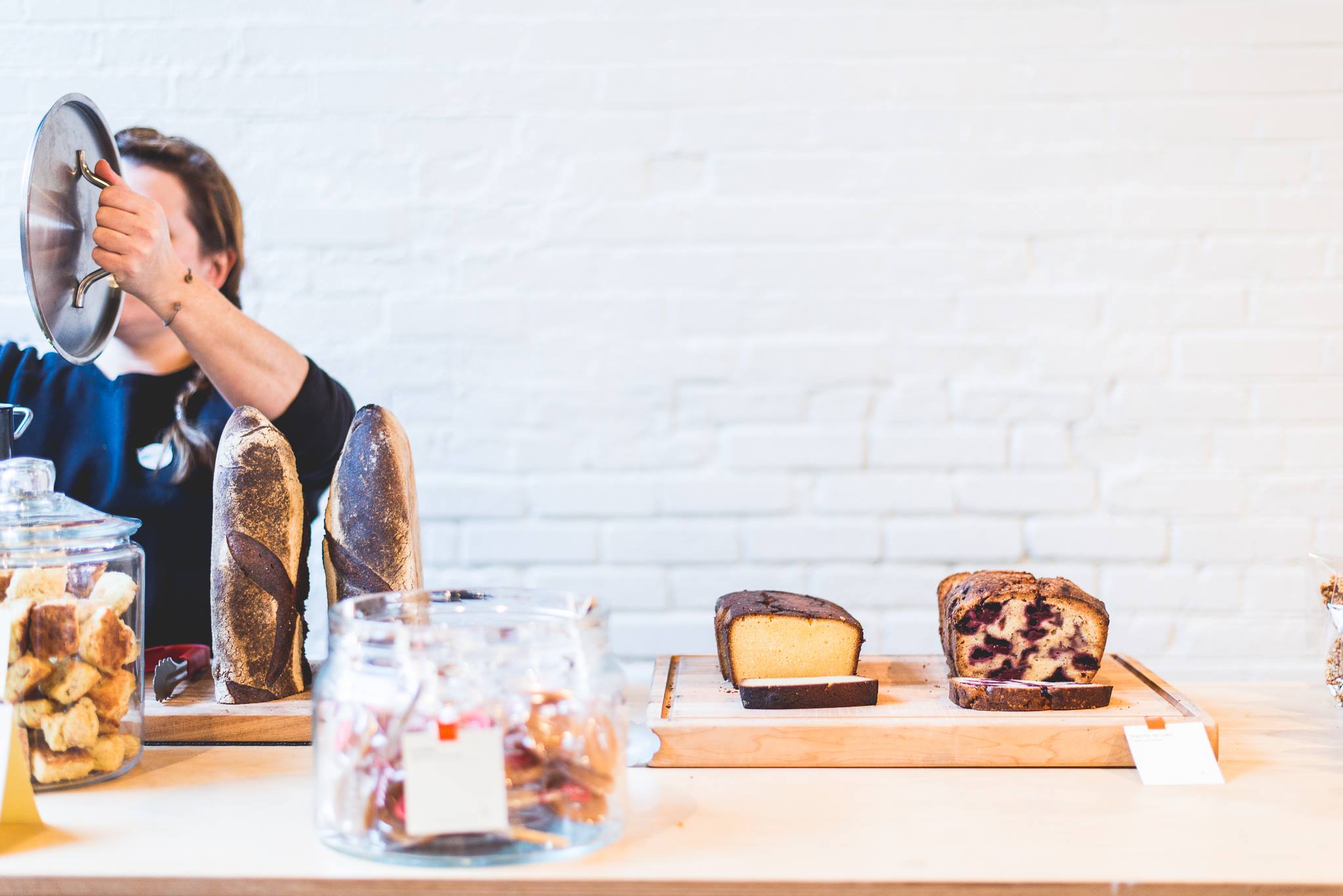 Dinette Nationale
La Dinette nationale is an artisanal confectionery that opened in late 2014 on Gilford Street in the heart of the Plateau Mont-Royal. The charming neighborhood address offers coffees and sweets to enjoy on the spot or to take away, including excellent homemade caramel products. We love their excellent cookies, financiers, shortbread, cannelés and slice cake. We especially like their wonderful leek-gruyère scones and those with pear-ginger jam! A little gem of the Plateau to discover.
8111 Rue Saint-Denis
Montréal
4524 Boulevard Saint-Laurent Montréal H2T 1R4
5836 Boulevard Saint-Laurent Montréal H2T 1T3
357 Rue de Castelnau Est Montréal H2R 2C3
2381 Rue Beaubien Est Montréal H2G 1N3
1635 Rue Clark Montréal H2X 2R4
5326 Boulevard Saint-Laurent Montréal H2T 1S1
151 Rue Rachel Est Montreal H2W 1E1
5201 Boulevard Saint-Laurent Montréal H2T 1S4
1479 Avenue Laurier Est Montréal H2J 1H8
378 Rue Saint-Zotique Est Montréal H2S 1L7
1206 Rue Stanley Montréal H3B 2S7
2110 Rue Bélanger Montréal H2G 1C2
4650 Rue Wellington Montréal H4G 1W9
8111 Rue Saint-Denis Montréal H2P 2G7