Restaurants near McGill Campus: our suggestions for students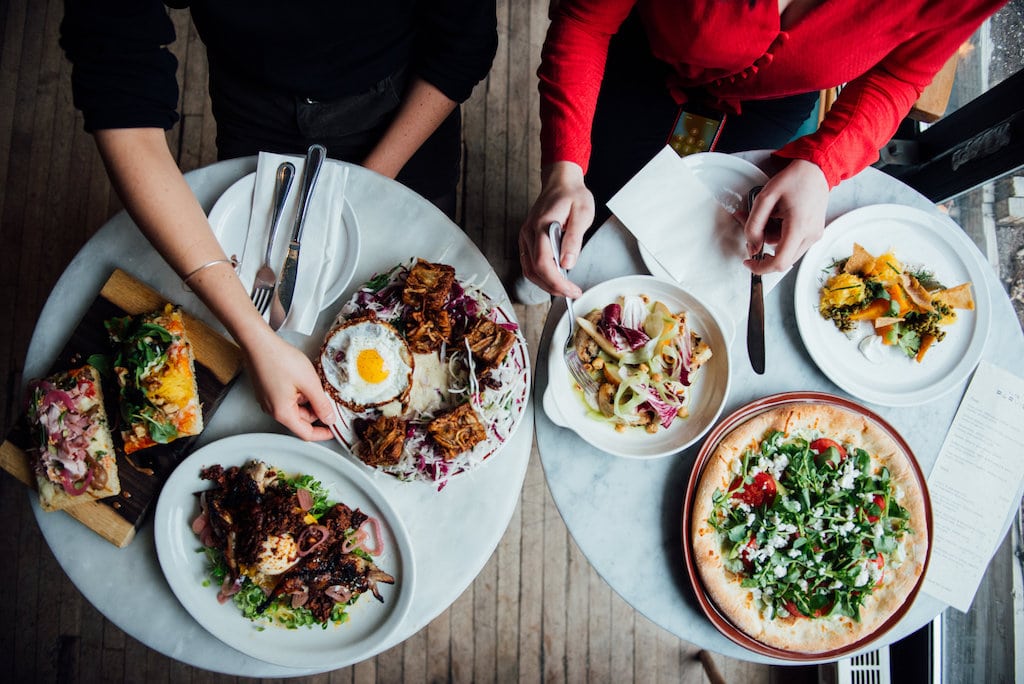 Back to school season is dawning (to many's dismay), so we wanted to help bring up the mood with a list of the best addresses to grab a snack in between your classes and study sessions on McGill Campus.
For many, September is synonymous with students lugging bags of heavy textbooks across campus, sitting through longwinded classroom lectures, and substituting proper meals with a cup of coffee for the sake of convenience. In our eyes, there is never a good reason to skip a meal, so we have compiled a list of the best places to grab a bite to eat in close proximity to McGill's campus – perfect for students and staff who are looking to stay close by!
This list features addresses to satisfy all needs, whether you are looking for a fast afternoon pick-me-up, an energizing lunch in between classes, or somewhere to celebrate the end of a long school day. Further more, we are well aware of the financial constraints of many students, so lots of the spots on this list are budget friendly.
If you are in need of some restaurant suggestions near some of Montreal's other university campuses, keep your eye out for our lists of the best places to eat near Concordia's downtown campus, Loyola campus, and the UQAM campus, coming soon! We also suggest having a look at some of our other lists that are perfect for students, such at the best "Cheap Eats" in Montreal, the best dumplings in Montreal, and the best addresses to do work at. 
If you are looking for cool student housing nearby, check out our friends at Chelsea House!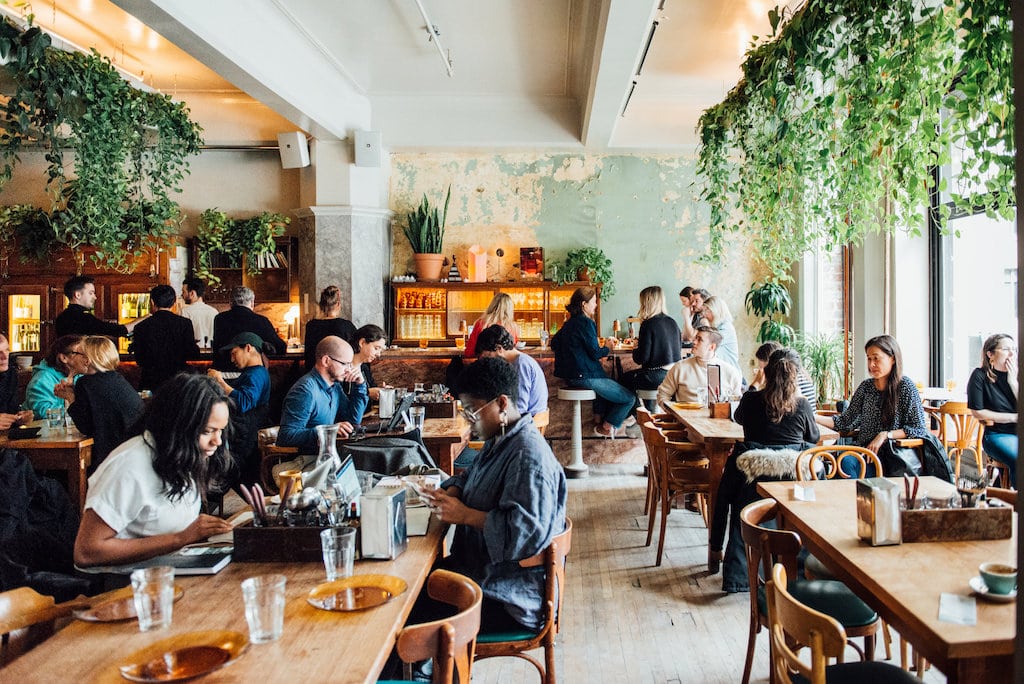 Café Parvis is one of the best additions you can make to your inventory of restaurants near McGill campus – we love it here. This charming little restaurant/café is best known for their delicious homemade pizzas, but they also serve very tasty and creative salads and small dishes. The interior is particularly conducive to a relaxed dining experience thanks to the abundance of plants and unfinished wooden accents. It is a great place to come to with friends and de-stress! This address also functions as a coffee baAlison Slatteryr and is a great spot to get some work done on your laptop. Please note that Café Parvis is quite popular, so we recommend making a reservation if you want to avoid waiting for a table. Alison Slattery
433 Rue Mayor
Montréal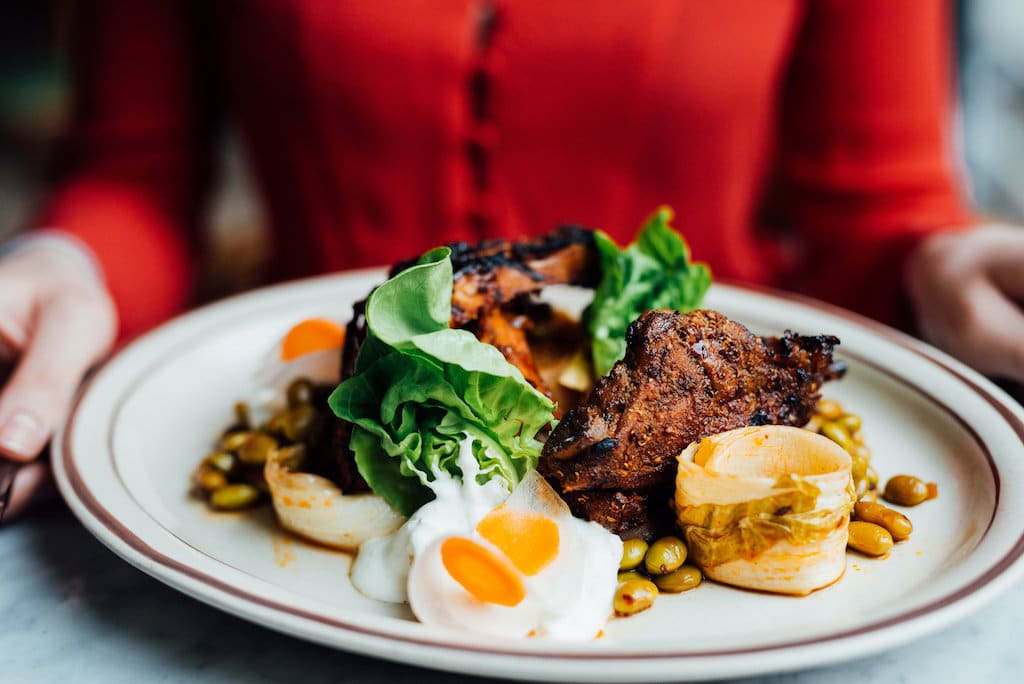 Bar Furco is owned by the same group responsible for Café Parvis, which is already enough to catch our attention. Even better, they are next door neighbours! Unlike Parvis, Bar Furco focuses more-so on the 'Bar' concept, but they also serve very delicious food, and a menu that is reinvented on a weekly basis. The food here is comforting and hearty, and even garnered Furco a spot on our list of bars that serve great food in Montreal! Whether it is for lunch or dinner, or to let loose with a couple of drinks, we love coming to bar Furco! Alison Slattery
425 Rue Mayor
Montréal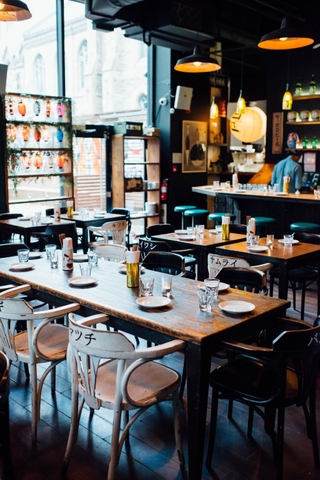 Japanese food only continues to grow in popularity amongst Montrealers, so our admiration for restaurant Biiru comes as no surprise. This restaurant is one of our favourite addresses to eat well for a very reasonable price. Especially thanks to their fun and laidback decor, lively atmosphere and tasty food, Biiru has become a go-to place for McGill students. The menu features all of the Japanese classics; Yakitori skewers, delicious Gyoza and Ramen, but our favourite has to be the Chirashi Zushi, which consists of salmon sashimi, eel, tamago and rice. They also have an imaginative cocktail menu, making it a very good destination for evening festivities.
1433 Rue City Councillors
Montréal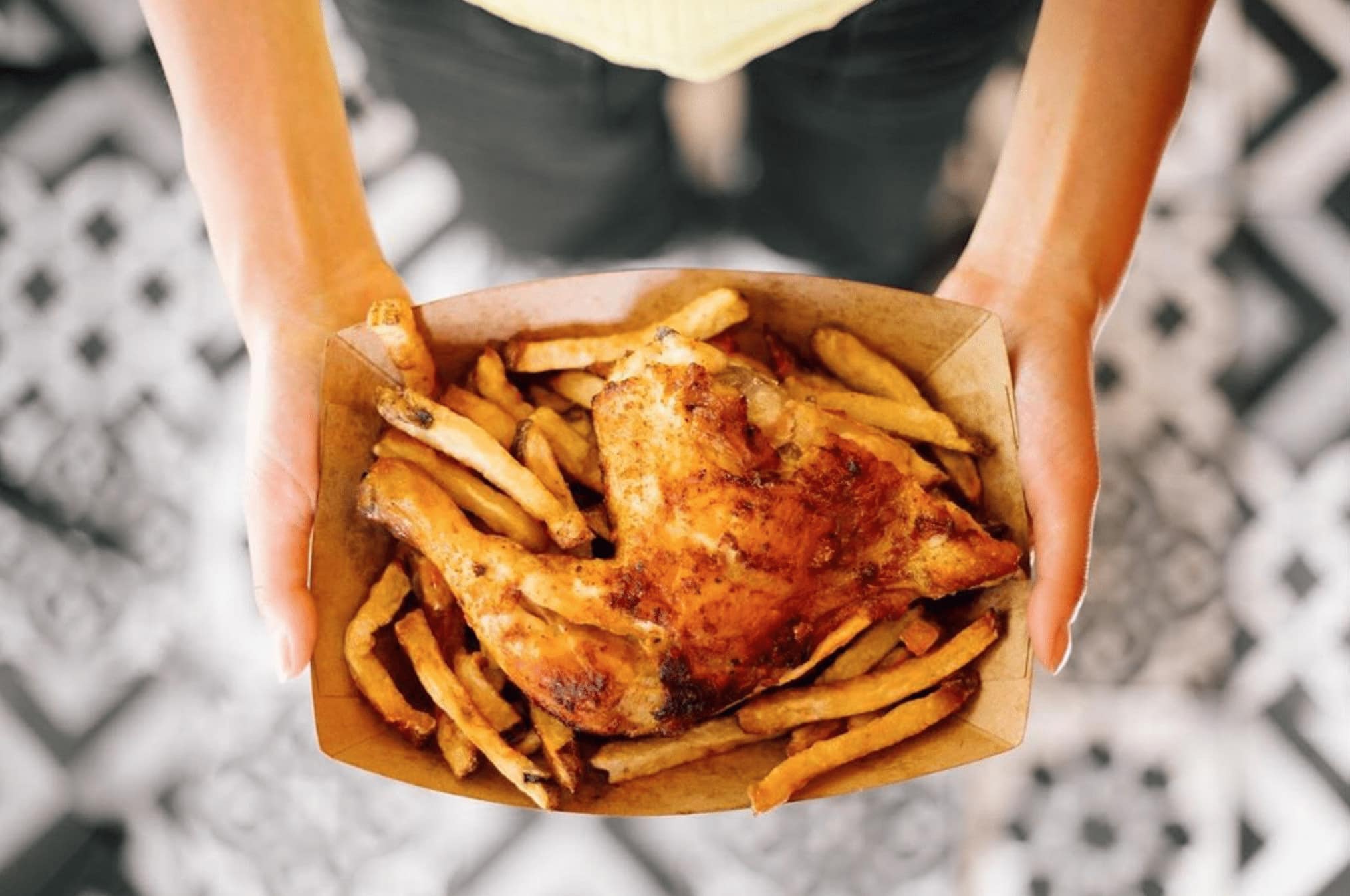 Campo is a small restaurant with a very inviting decor, and an even more inviting menu – who doesn't like Portuguese chicken? The quaint premises are very casual but well designed. We come here to indulge in a menu that perfectly combines fast food with the bold flavours and spices of Portuguese cuisine. You have the option of enjoying the classically spiced chicken on its own, or with a side of fries and salad. Furthermore, the menu is very well priced, especially for a downtown restaurant, so this place is perfect for McGill students. They also serve beer, wines and cocktails.
1108 Boulevard De Maisonneuve Ouest
Montreal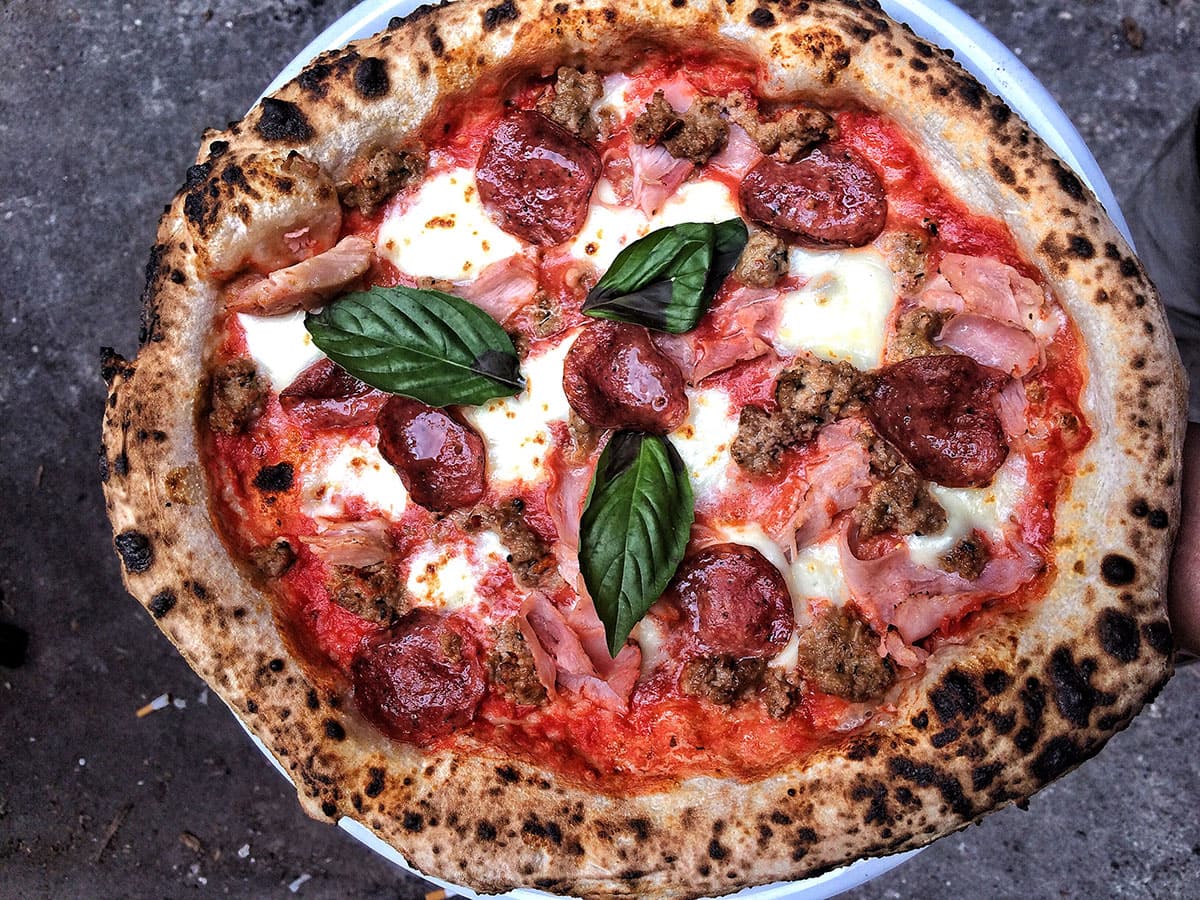 Sometimes, all you need is a slice of good old Neapolitan pizza, and it is at these moments that we come to Brigade. Whether you eat it on location or take it to go, the pizza at Brigade is always fresh because the team actually assembles and cooks each order right in front of you. The pizzas are baked in a wood oven of 900 degrees celsius for only 90 seconds, resulting in the perfect balance of crispy edges and  and smokey flavour. If you want more than just pizza, they offer a menu of fresh pasta, sandwiches and salads. The prices are very reasonable as well, so this restaurant is an essential for all McGill students to know about.
1428 Rue Stanley
Montréal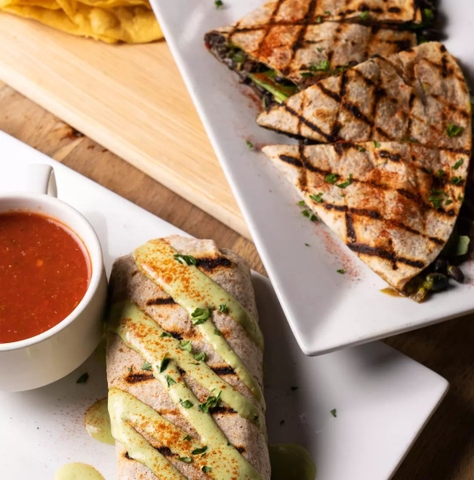 Lola Rosa has become a staple for the Montreal vegetarian community, and there are now four locations throughout the city. Luckily, one of them resides inside a quaint little building on Milton St., right next to the side entrance of McGill's campus. Lola Rosa serves everything from veggie-burgers and nachos to curries and samosas, so it caters perfectly to groups with diverse palettes. This location is small and can get a bit busy, but the quaintness actually adds to the overall comforting and casual atmosphere. We come here to eat good vegetarian food of all kinds, and enjoy it all in good company.
545 Rue Milton
Montréal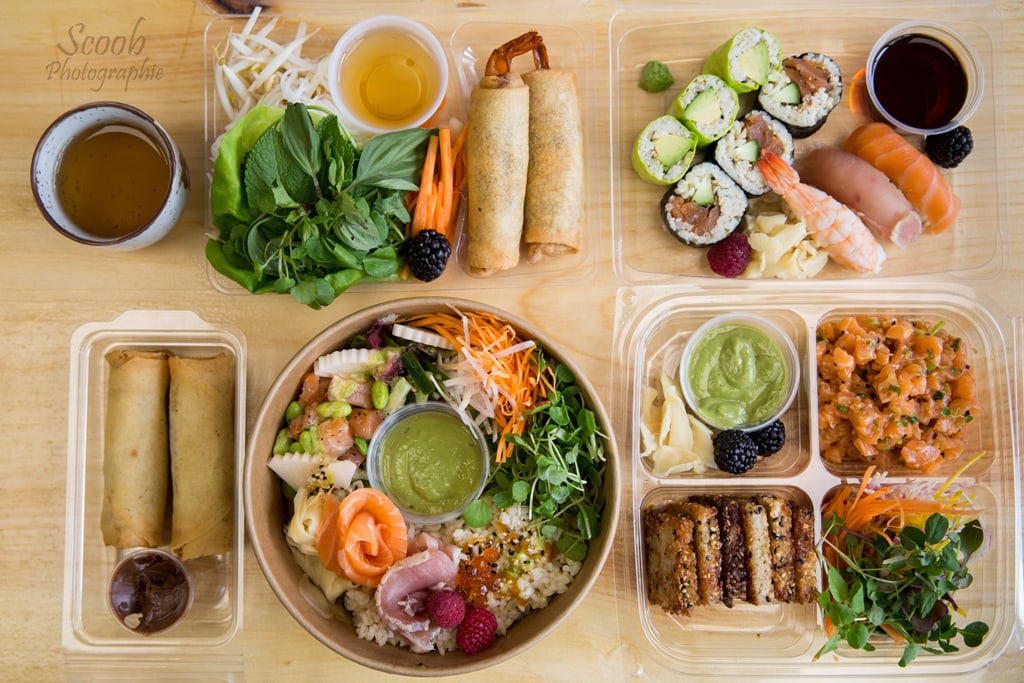 Tô Comptoir Asiatique is a great place to have in your back pocket for when you need to grab lunch in a rush, but dont want to compromise on quality or flavour. This restaurant is located on Milton St. and much like Lola Rosa, is very charming despite it's modest size. The menu at this restaurant is expansive and features some of our favourite dishes from all across Asia.  They are included on our list of the best poké bowls in Montreal, but their menu mainly includes other classics like sushi and bahn mi sandwiches. The menu will continue to change according to the seasons and inspirations of the chef, so there will frequently be new things to try.
212 Rue Milton
Montréal
Amelia's
Amelia's is yet another great pizza place in close proximity to McGill, however this one stands out from the others thanks to it's particularly "homey" atmosphere and decadent pizza pies. There is no skimping on cheese at Amelia's… thank goodness. In addition, they also offer a few starters, pasta dishes and submarine sandwiches. If you have a craving for some good old fashioned comfort food, we highly recommend stopping by Amelia's if you are in the McGill area.
3872 Boulevard Saint-Laurent
Montréal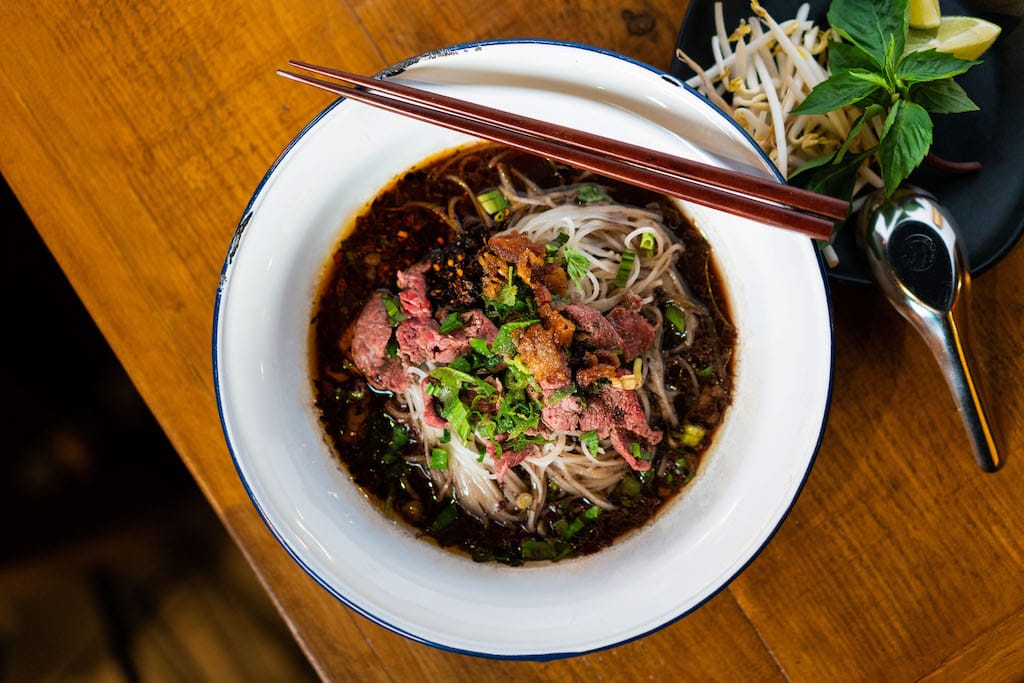 Mae Sri Comptoir Thai is a super tasty noodle bar in the McGill Ghetto where we come to enjoy homemade noodles (with broth or without), as well as other iconic Thai dishes like pad thaï, green curry, and papaya salad.  The premises are very welcoming and comfortable – a perfect match for the comforting food that they serve. Due to the location of the restaurant and the very accessible price point, Mae Sri is frequently bustling with students which contributes to its energetic and festive atmosphere.
224 Rue Milton
Montréal
See on map
433 Rue Mayor Montréal H3A 1N9
425 Rue Mayor Montréal H3A 1N9
1433 Rue City Councillors Montréal H3A 2E4
1108 Boulevard De Maisonneuve Ouest Montreal H3A 1M7
1428 Rue Stanley Montréal H3A 1P7
545 Rue Milton Montréal H2X 1W5
212 Rue Milton Montréal H2X 1V6
3872 Boulevard Saint-Laurent Montréal H2W 1Y2
224 Rue Milton Montréal H2X 1V6