The Best Ribs in Montreal : our favourite spots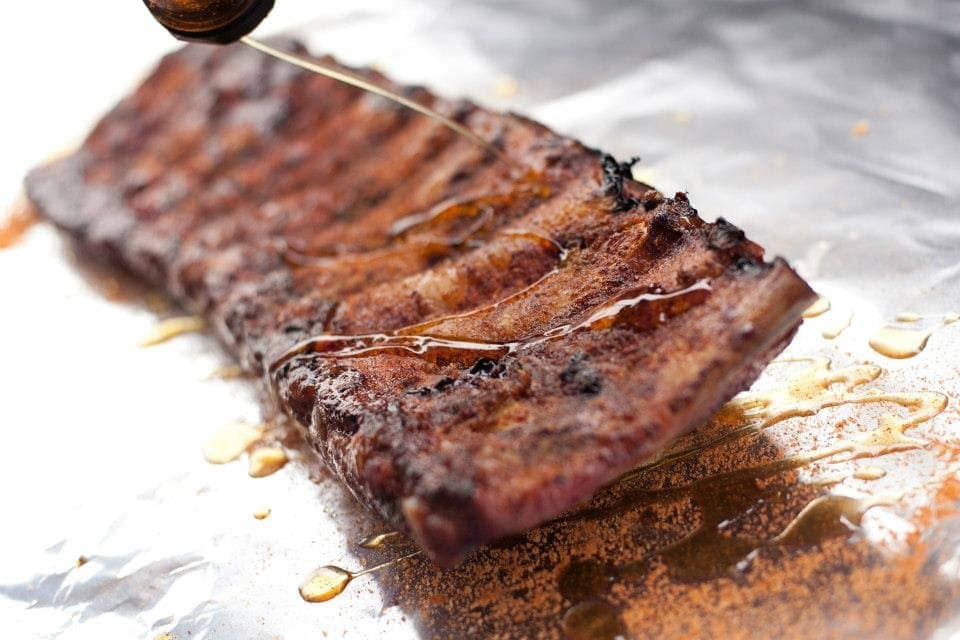 The Best Ribs in Montreal : our favourite spots
In Quebec, les côtes levées ('ribs' in the United States and English-speaking areas of Canada), are an extremely popular dish. This cut of meat typically comes from the flank or back of pork and beef, are mostly prepared as a slab, and called a 'rack of ribs' when 5 or more ribs are served.
The attraction comes in how they are prepared – roasted, grilled, fried, cooked, braised or smoked – but most rib lovers will first want their ribs boiled, marinated and then grilled on the barbecue or baked in the oven. Everyone has their favourite sauces, a serious component that can determine what are good or not-so-good ribs. What ends up on your plate, however, are ribs that should be easily torn apart in your fingers, leaving the tender meat to be devoured. Such a simple, easy and most succulent food.
Quebecers love ribs so here is a list of our favourite places in Montreal for great ribs!
If you know of any other addresses that serve awesome  ribs that should be on this list, please let us know at [email protected]! We also encourage you to sign up for our news letter so you can keep track of all of Montreal's culinary developments.
If you are looking for more suggestions for ribs, consult our list of the best prime ribs in the city.  If meat-heavy dishes are not for you, check out our list of the best eco-friendly restaurants of Montreal. We have a full roster of lists on our website, so there will surely be one to satisfy your craving!
© Photos Alison Slattery — Instagram