Mercato Comunale: A superb épicerie-pizzeria in Old Montreal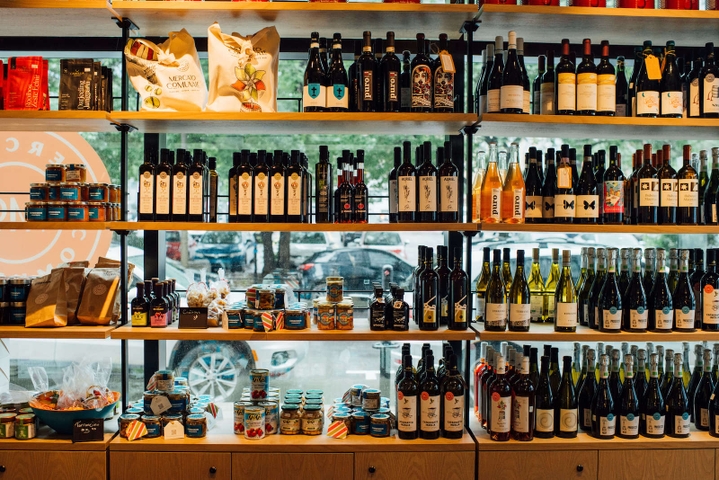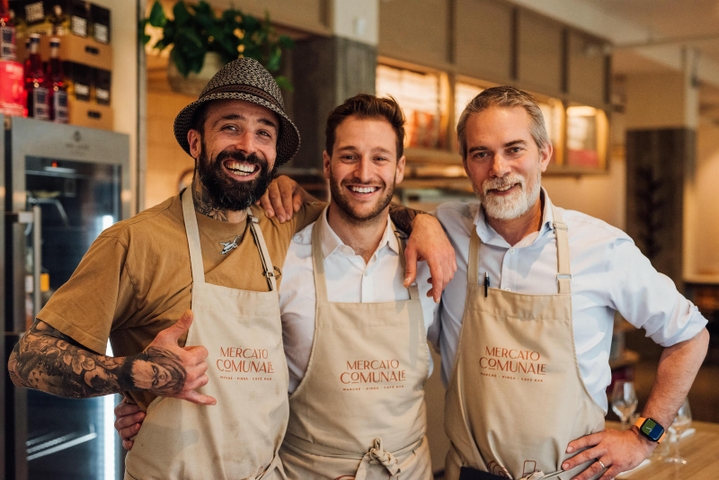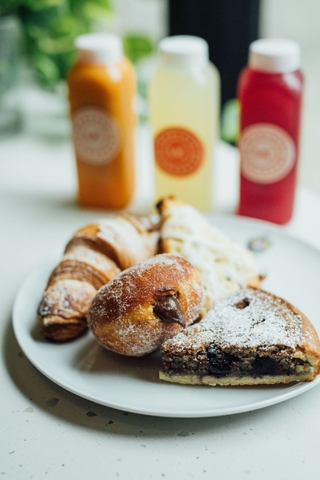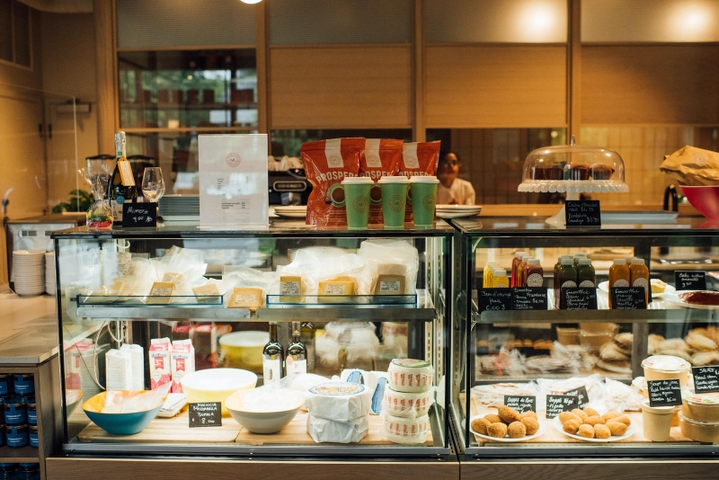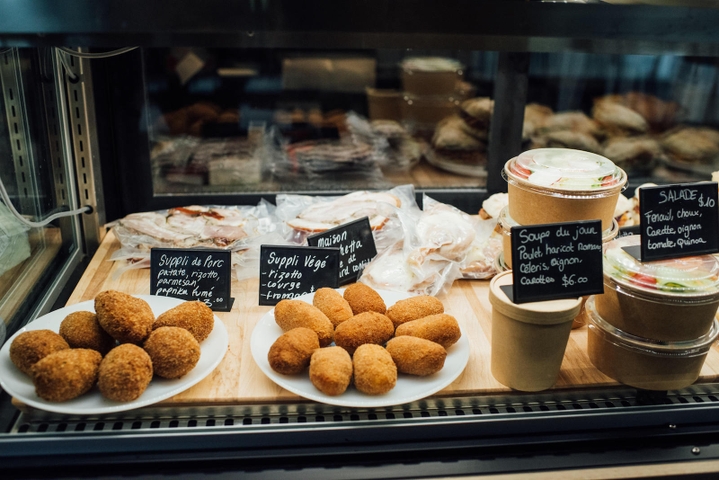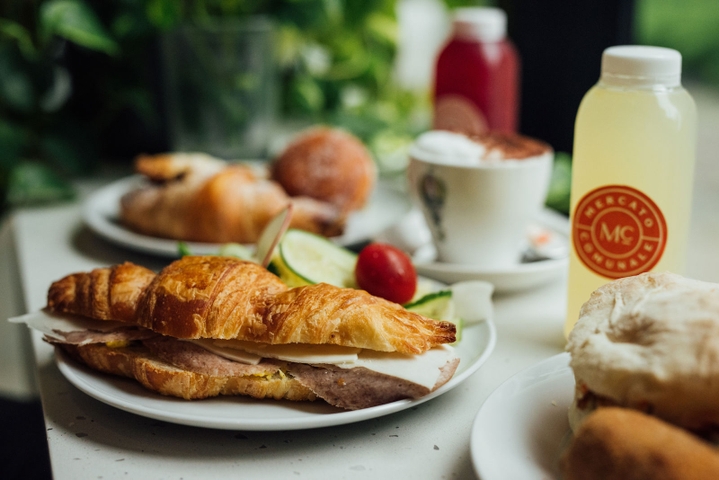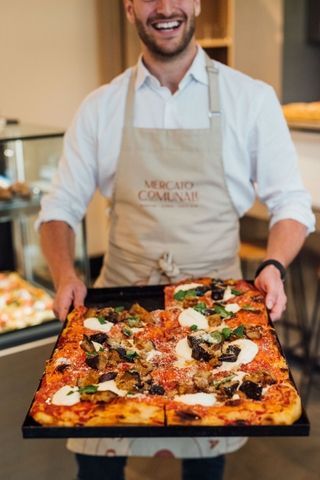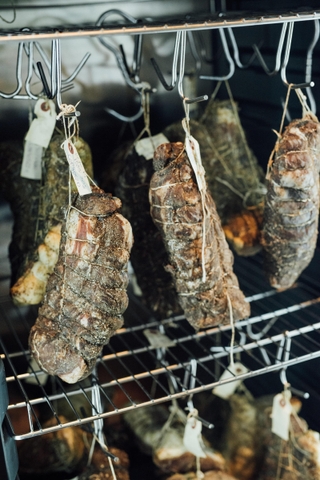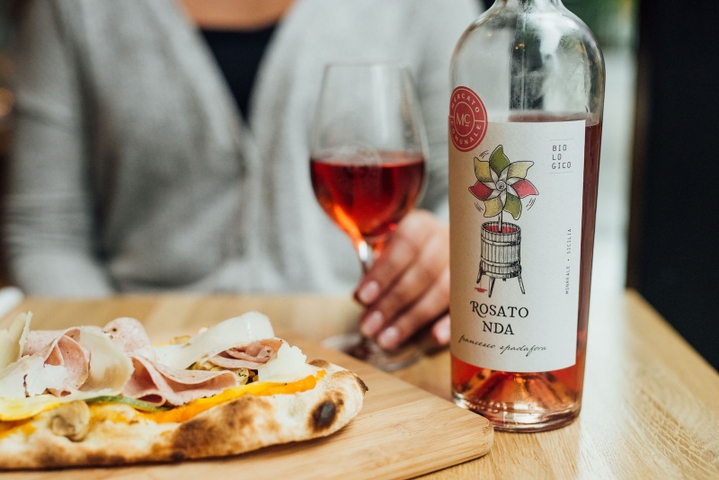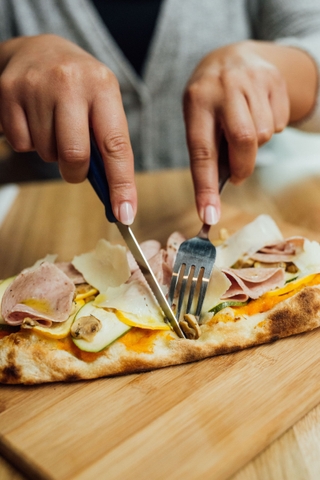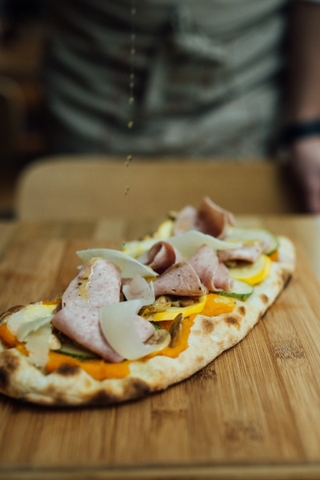 Mercato Comunale

Monday: Closed
Tuesday: 7:30 AM – 4:00 PM
Wednesday: 7:30 AM – 12:00 AM
Thursday: 7:30 AM – 12:00 AM
Friday: 7:30 AM – 12:00 AM
Saturday: Closed
Sunday: Closed


Owner(s) Graziella Battista, Pierre Jullien, Alexandre Gagnon
Chef(s) Bruno Bondini
Host Alexandre Gagnon
Sommelier Claire Gauthier
Opened 2022

Accepts mastercard, visa, amex, cash, debit
100 Seats
Accepts groups
Has a private room
Is accessible
Graziella Battista, Pierre Jullien and Alexandre Gagnon have been making their mark in Montreal's restaurant scene for years. Together they form an interesting trio: the Calabrian chef, Pierre from France, and Alexandre from the Gagnon family in Sherbrooke. Before Mercato Comunale, there had been Il Sole for years on Saint-Laurent Boulevard, then Graziella in Old Montreal. Both restaurants allowed us to savour each of their work; the chef with her luminous dishes, and Pierre and Alexandre with their warm and charming service, as well as an excellent and, of course, very Italian wine list.
Beautiful new pizzeria in Old Montreal
Mercato Comunale is their new venture on William Street, a few steps away from their restaurant on McGill Street. This project has been a dream for the co-owners for several years. It is in line with what we have seen in New York, for example, with Dean & DeLuca and Eataly, and will surely be a sort of "hub"—as the Italians say—for this vibrant neighbourhood.
Mercato Comunale is a trifecta: épicerie/boutique, pinseria, and wine bar. A magnificent offering, with each section showcasing the best of Italy. The épicerie/boutique offers small dishes and other delicacies, as well as a few items that reflect the classy address. The main attraction is the "pinseria", where you can enjoy pinsas; a type of pizza that is more delicate, lighter and even crispier than what you might be used to. In a few days—or perhaps weeks, given the post-pandemic delays—a superb wine bar will complete their offering. The aesthetics of the space is the work of Paul-William Francœur of the firm Provencher_Roy. With the solid wood, raw concrete, curved features, and Art Deco-esque touches, the address evokes elegance right down to the smallest details.
Start your day at Mercato Comunale
As of 7:30 a.m., customers drop in to pick up a croissant, a bombolone or another morning treat.
At lunchtime, they come for the sandwiches, salads and a slice of pizza al taglio. You can also buy a bottle of wine displayed on the shelves—provided you order something to eat with it.
In the pinseria, you can admire their superb pizza or pinsa oven that has come directly from Naples. Here, chef Bruno Bonvini and his right-hand man Stephanie Ender offer a succinct menu; half a dozen antipasti, eight pinsas and two desserts. At Mercato Comunale, everything is homemade and truly delicious—in fact, it's one of our favourite stops for pizza in Montreal. The portions are generous enough to satisfy a lunch or even an evening appetite. Our favourites are the Verdure Miste, marinated vegetables, smoked mozzarella di bufala and two succulent pinsas: Stazione Termini, pancetta, mushrooms, provolone, basil, and Trastevere – Artichoke, prosciutto cotto, mozzarella di bufala, dried tomato and mint jelly. Unsurprisingly, Bruno comes from the beautiful municipality of Senigallia in the Marche on the shores of the Adriatic Sea and worked on his first plates in Italy before working under the guidance of Ms. Battista.
The service is attentive and proactive, adding to the pleasure of being in this very elegant house. The prices are comparable to those found in the area and very reasonable considering the quality of the cuisine.
… and drink well at all hours
In the magnificent wine bar—which should open soon—they have a very nice wine list including natural, privately imported, and mostly Italian wines. They also offer cocktails. Claire Gauthier—whose work at Bouillon Bilk, Alma and more recently at Beau Mont has been appreciated—holds the strategic position of sommelier.
With a hundred seats inside and another hundred spread over three terraces, Mercato Comunale will certainly make people happy in the neighbourhood and should quickly become a very popular place for lovers of good food and fine bottles. Moreover, eating and drinking in such an elegant space is a balm for the soul.
Written by Jean-Philippe Tastet
Photography by Alison Slattery