Feminine humour: Five questions for Rosalie Vaillancourt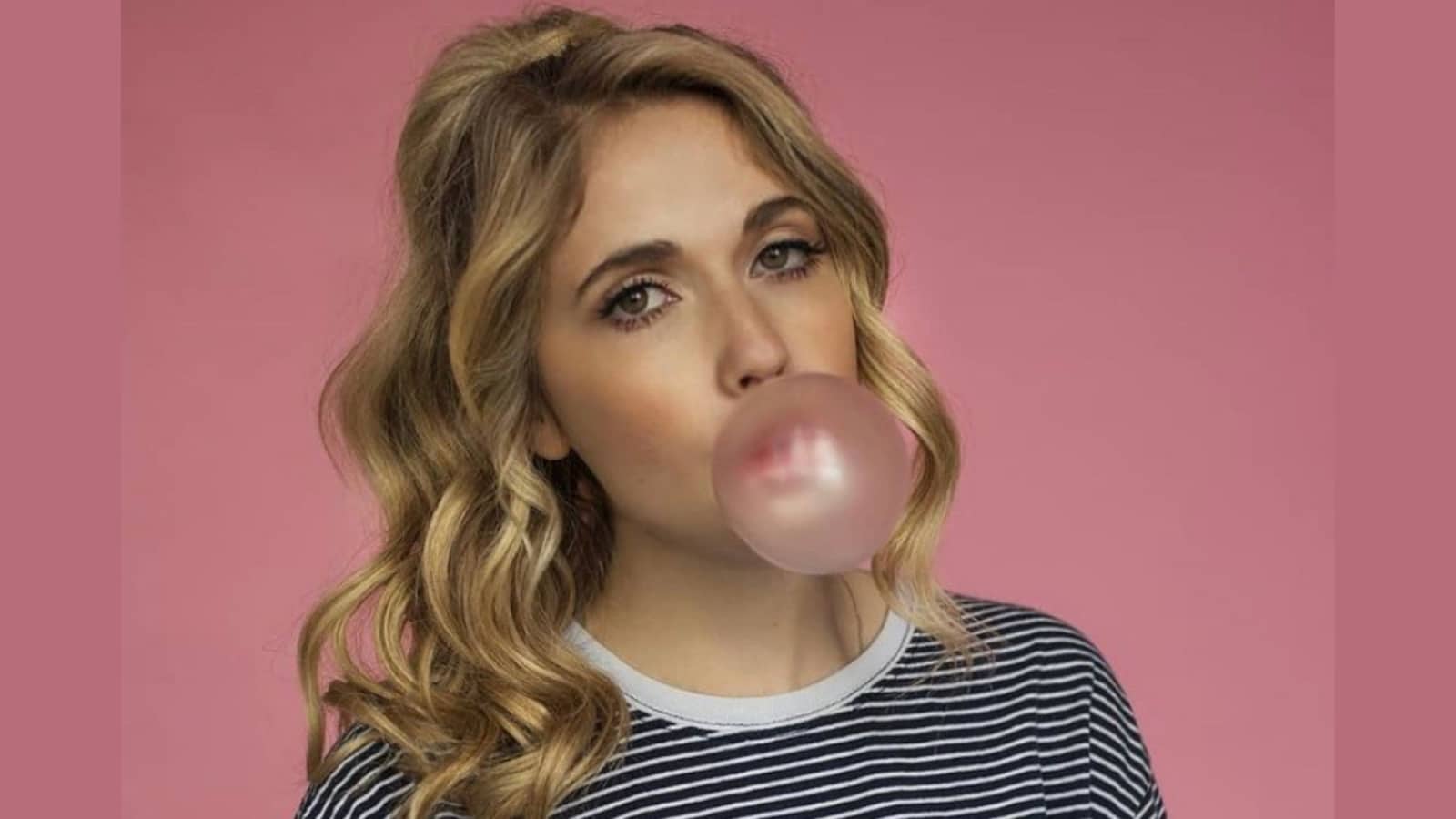 March 8 marked International Women's Day. Tastet would like to highlight the invaluable contribution of women to Quebec society, both in the restaurant industry and in other sectors. All this week, as part of our series of articles "5 questions for…", we are going to meet women who inspire us. Whether they are restaurateurs, chefs, artistic personalities, or professional athletes, we are always delighted to learn more about these women who brighten our daily lives. These wonderful encounters spark an enthusiasm in us that we naturally want to share with our readers. We invite you to discover some of Tastet's favourite women with a few playful Q&A's.
We are delighted to share with you our small interview with the one and only, Rosalie Vaillancourt. Have you ever wondered what she eats to be so funny? Well, obviously we were curious and immediately went looking for answers.
Jokes aside (which is hard to do in Rosalie's presence), she's a young woman who's managed to make her way as a female comedian in a world where, let's face it, comedy is mostly male dominated. Bold and flamboyant, she doesn't seem to be afraid of anything, or at least not of ridicule. Her wit and sense of humour are seriously admirable qualities in her. It is through her character of "enfant roi" that she has achieved great success, which continues to grow. One thing is for sure, she's giving us a run for our money and, whether you're a fan or not, she's opening the doors to other young women who are have their sights set on comedy.
Discover Rosalie Vaillancourt's gourmet side with us, not to mention some funny answers, but that's to be expected, isn't it?
What did you have for breakfast?
"Eh boy! An egg, some ham… kind of intense. You know, thick Charlevoix ham. You have to admit that it's super rich, right? With two slices of bread and a Redbull. A breakfast of champions."
Which chef would you like to cook/eat/spend an evening with (dead or alive)?
"The one with all the tattoos… Matty Matheson. I think we'd have a lot of fun together."
Those who know Mathy Matheson know that his dishes are, shall we say, a little greasy, and that a decent piece of meat is usually involved.
"At home I'm really careful about what I eat, but when I go out or to a restaurant, let's just say I don't go halfway. In fact, when I go to the restaurant, I'm often sick because I eat too much."
What would you never eat?
"Chicken liver. Do people still eat that for real? Anyway. Oh yeah, and I really don't like fish! I only eat fish if it's fried."
What is the restaurant that you are looking forward to going back to when everything is open again?
"Manitoba, because I think it's an experience you really can't recreate at home, like eating seal for example. Plus, you can sit and chat with the cooks while they work. Everything is good."
If you were a chef, what kind of restaurant would you open?
"I would have a doggy cafe! I would serve something simple like tacos or something like that. You know when you eat tacos, they always fall everywhere so when they fall on the floor, the dogs can eat them."
It goes without saying that she really has it all figured out. Those who have been following Rosalie for a while will know that she is completely gaga over her dog, Chantal. It would not be far-fetched to assume that she was the inspiration behind this idea.
This or that
Sweet or savoury? "Savoury".
Butter or margarine? "Margarine. It really pisses me off when butter is all hard."
Fruit or vegetables? "For a snack? Fruit."
Fried chicken or rotisserie chicken? "Rotisserie chicken."
Follow a recipe or freestyle? "I'm the kind of person who follows a recipe until I realize I'm missing ingredients and replace oil with vinegar."
Beer or wine? "Wine."
Guilty pleasure? "Maple stuff… j'aime bin ça." (I love it.)
To learn more about other Tastet's favourite personalities, check out our five questions for Laurent Duvernay-Tardif, Gabriella Kinté Garbeau, Paul Toussaint, Camilo Lapointe-Nascimento and Nicolas Ouellet.
Written by Marc-Antoine Ranger
Photography by Émilie Hébert