Cafes where you can bring your dog: Our suggestions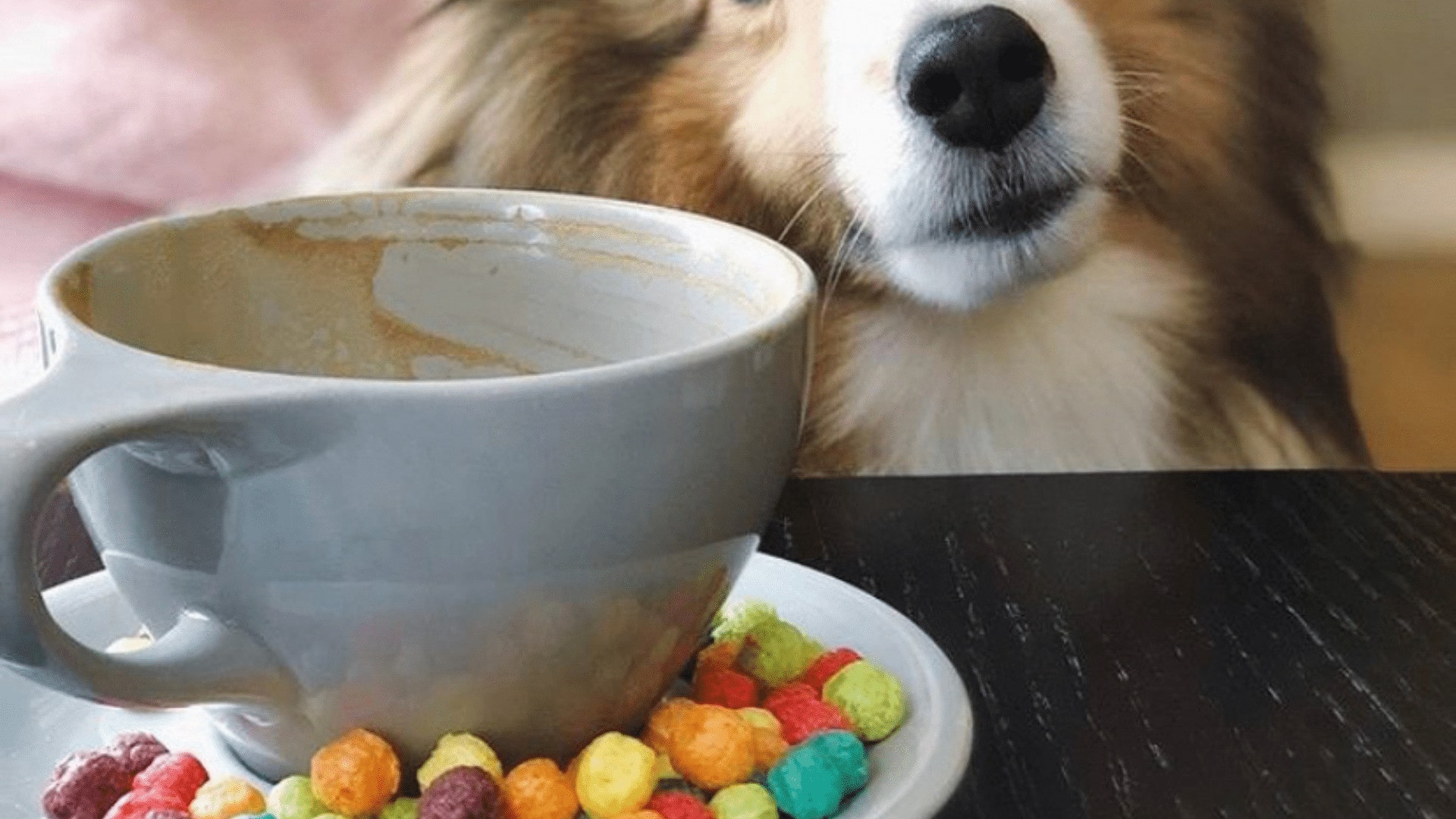 The warm weather is here and everyone is getting out of the house to enjoy the fresh air! That being said, we all agree that no one loves the outdoors more than our canine friends. They enjoy each outing as if it were their first, an infectious energy that can only put a smile on our faces.
For those who own a dog (or a few!), it is not always easy to find a place where you'll be welcomed with open arms. And so we asked ourselves, where can we go with our pooch when the weather is nice? In fact, some Montreal restaurants are fully dog-friendly and even have treats or adapted service for customers who decide to bring their four-legged companions. Who would have thought that one day some restaurants could be as gourmet for our pets as they are for us?
Here is a list of addresses across the city that will welcome their canine customers with open arms.
If you liked this article, we also suggest you read our article on the most beautiful cafes in Montreal and our gourmet walks on Beaubien Street and the Plateau-Est.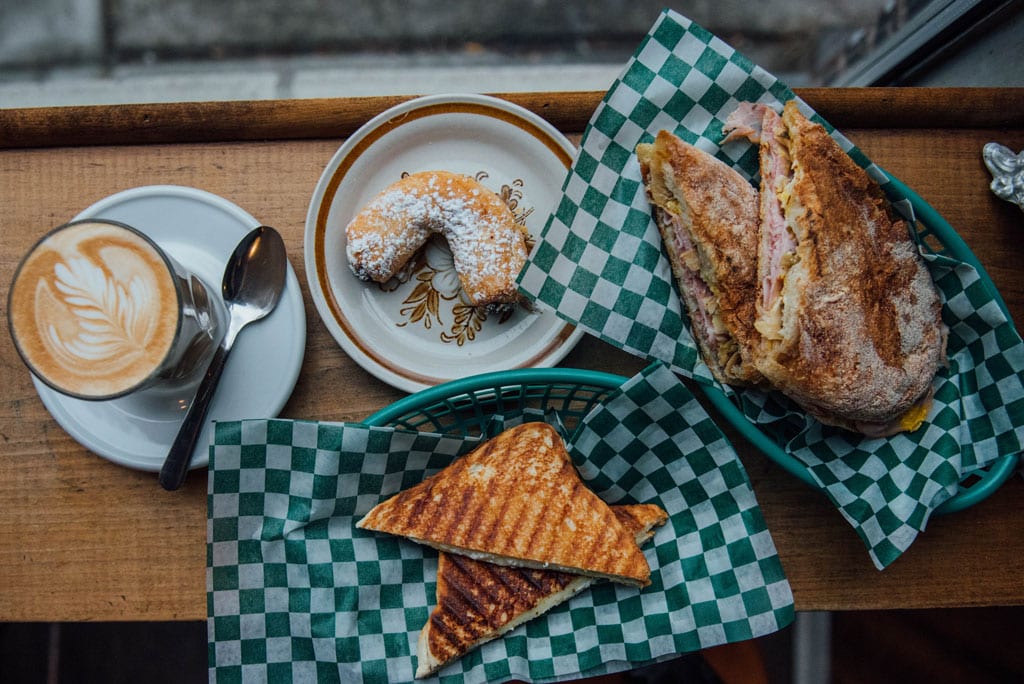 Located on De Castelnau Street East, Café Ferlucci is an adorable little establishment that makes very good Italian coffee. The owners are very dynamic and friendly, and the retro-Italian decor inside is truly charming. Plus, they are true dog lovers. In fact, on their account, they have a section entirely dedicated to dogs visiting the cafe. At their place, you can come in with your dog without any worry and sit on their little terrace in front.
432 Rue de Castelnau East
Montréal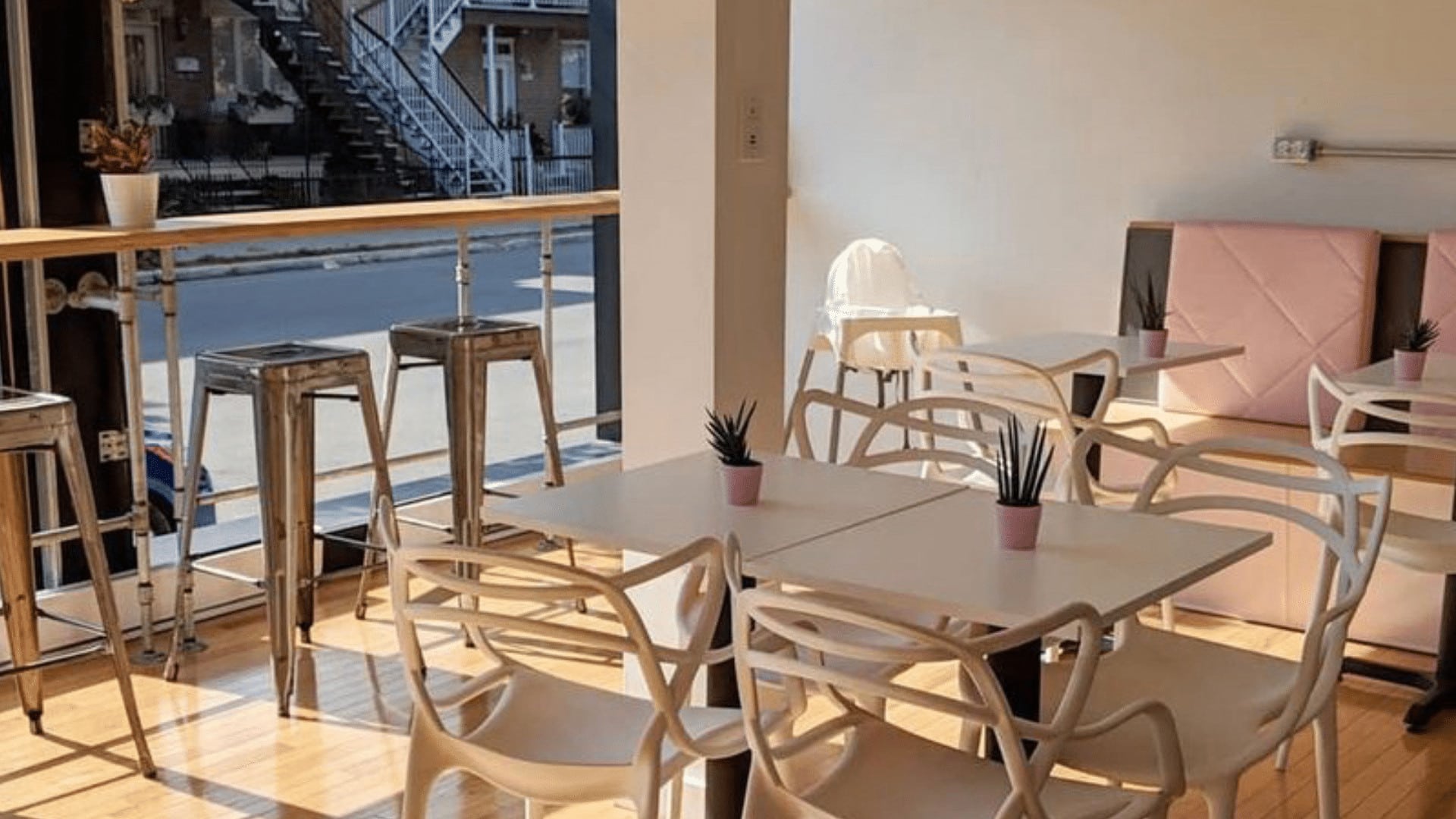 Yo & Co Bar Espresso
Located in Ville-Émard, Yo & Co Espresso is a charming little cafe where dogs are welcome inside. Here, they're the real stars, as they receive all the attention and cuddles.
5590 Rue Laurendeau
Montréal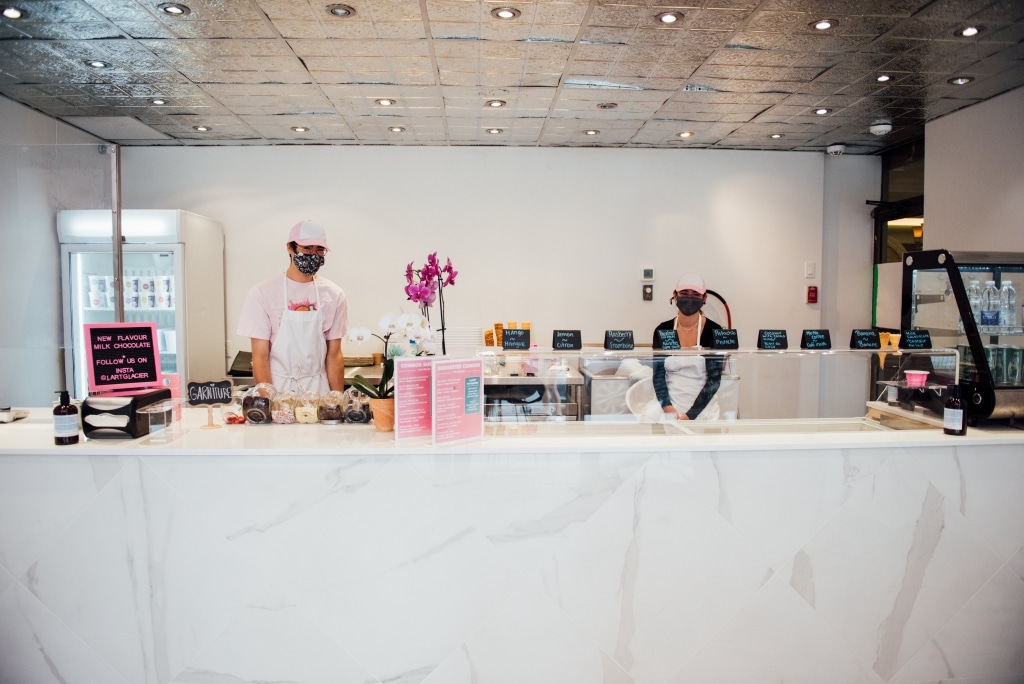 A delicious artisanal creamery on Greene Avenue in Westmount. And not just any creamery: L'Art Glacier by Roland Del Monte, holder of the prestigious title of MOF (Meilleur Ouvrier de France)! Artisanal ice creams and sorbets produced in small quantities with local ingredients are offered. The address also documents on its social networks the visits of their canine customers. Plus, they offer a puppucino, a dessert specially designed for dogs!
1308 Avenue Greene
Westmount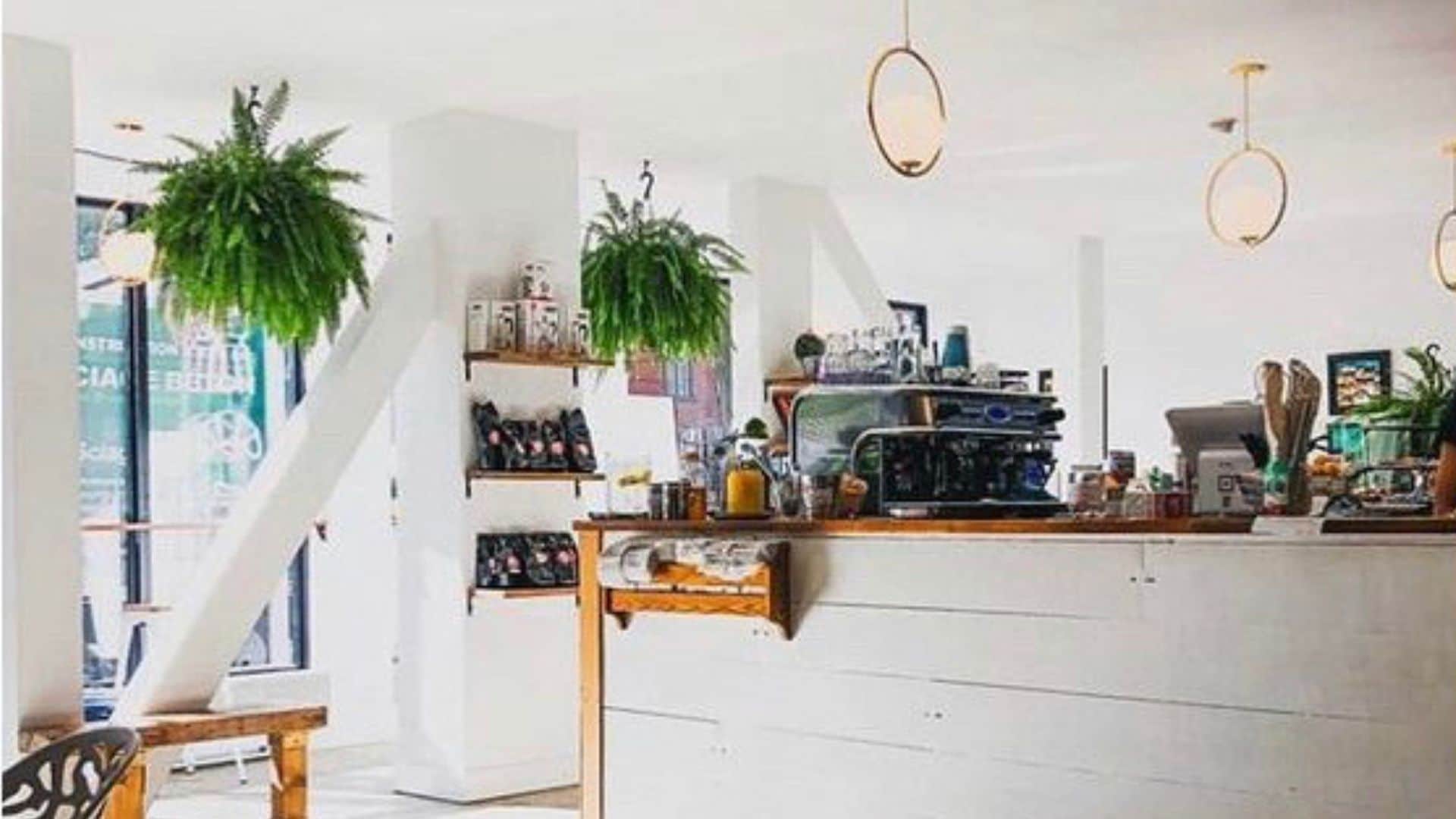 Florence Café
Located on Centre Street in Pointe-Saint-Charles, Florence Café is a nice place to drop in for a morning or afternoon coffee with friends. It's also an address to remember for the neighborhood residents who want to go out with their dog.
2425 Rue Centre
Montréal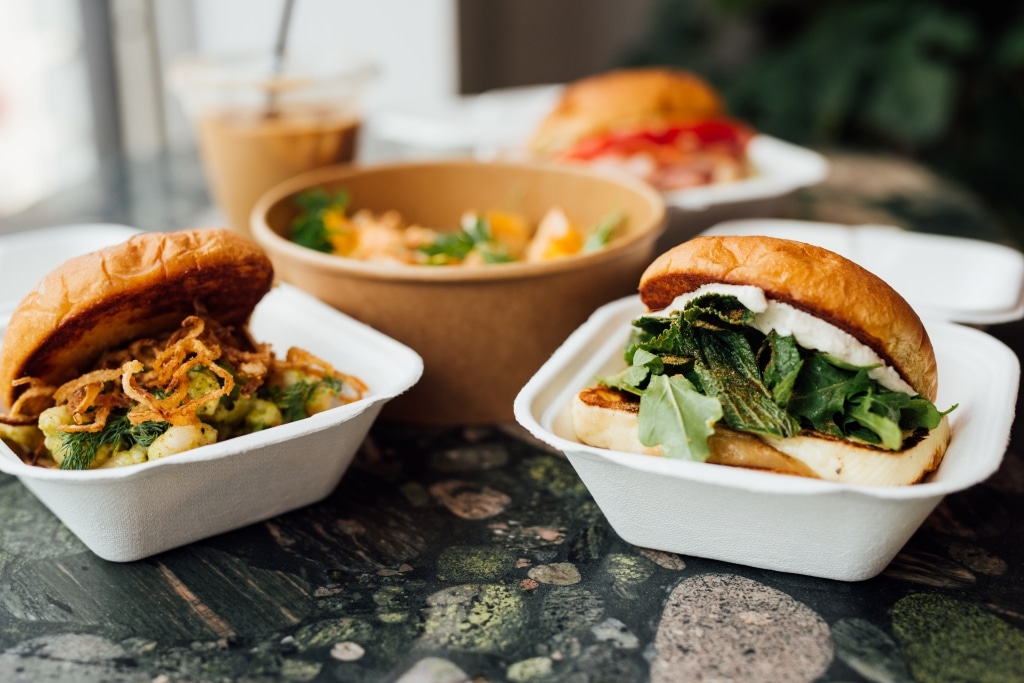 A new wave of entrepreneurs is taking over Sherbrooke Street West and breathing new and lively life into it. Entre-Deux is a new neighbourhood cafe that is well worth a visit in Notre-Dame-de-Grâce. They offer a small menu full of flavours and dishes that stand out from the crowd. A stop here is a must, if only for a coffee or a bottle of natural wine. Lucky for you, they welcome your canine friends with open arms. In fact, the owner's dog, Atreyu, can be considered the unofficial mascot of Entre-Deux.
5930 Sherbrooke Street West
Montreal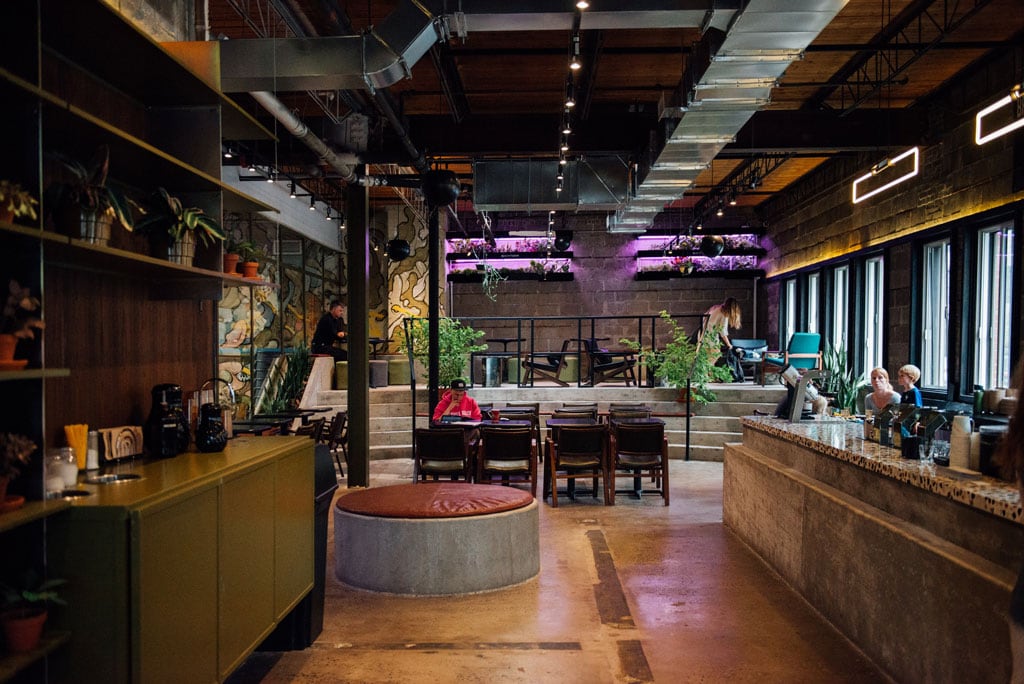 The popular Café Saint-Henri has moved its headquarters and roasting center to the new Café Saint-Henri Mile-Ex location. The cafe is nestled in a beautiful, industrial-style space where you can savour unique coffees, accompanied by great food made on site. They are very welcoming and they even have little treats for your pooch!
7335 Rue du Mile End
Montréal
See on map
432 Rue de Castelnau East Montréal H2R 1R3
5590 Rue Laurendeau Montréal H4E 3W3
1308 Avenue Greene Westmount H3Z 2B1
2425 Rue Centre Montréal H3K 1J9
5930 Sherbrooke Street West Montreal H4A 1X7
7335 Rue du Mile End Montréal H2R 2Z7
Photography by
Photo via Barley