Cécile Gariépy's favourite addresses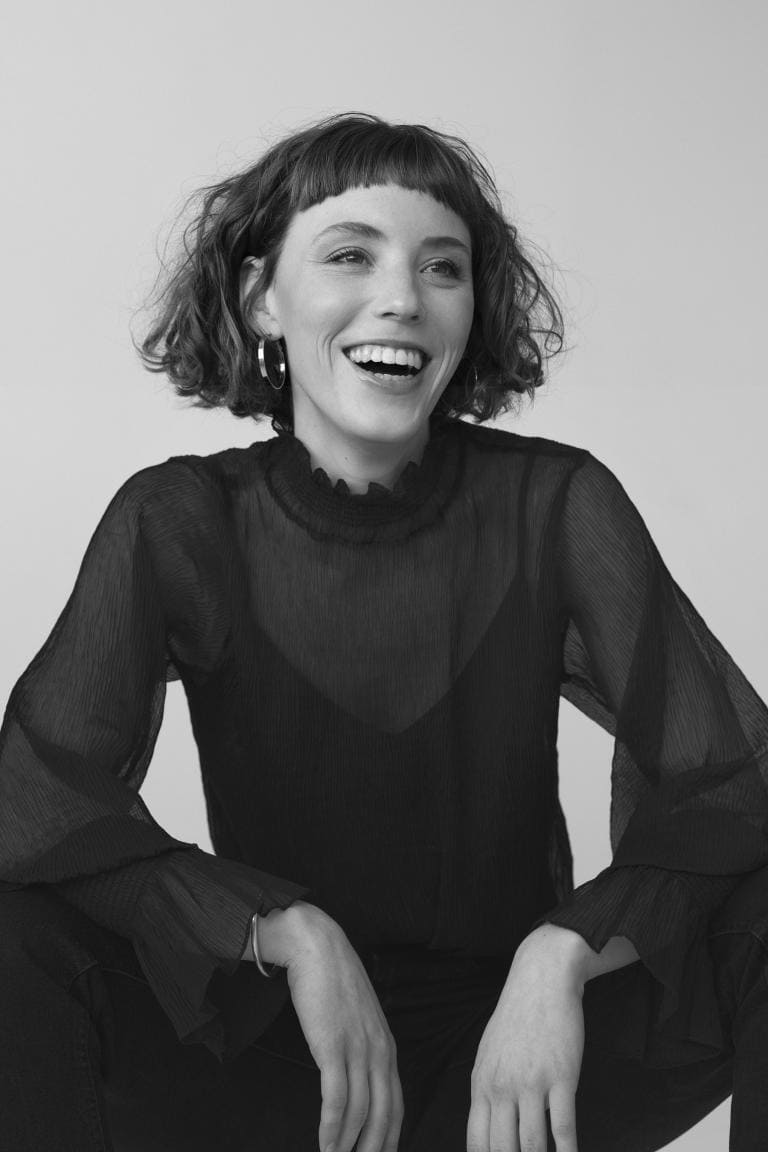 Cécile Gariépy's favourite addresses – Cécile Gariépy is a very talented Montreal illustrator. For those of you who think you don't know her, you've probably seen one of her works on a building at the corner of Van Horne Avenue and Decarie Boulevard, on your favourite chocolate bar or even in the New York Times magazine.
Before becoming one of the province's hottest illustrators, Cécile dreamed of making movies. She studied Film Production at Mel Hoppenheim, Concordia University's film school. For her master's degree, she left Quebec for Paris where she studied cinematographic aesthetics. It was during this stay that Cécile began to explore the world of illustration. She sees it as a way to escape from the heavy research imposed by her master's degree. Since then, Cécile has been working on many projects and her illustrations, as colourful as they are playful, can be found just about everywhere.
At Tastet, we love Cécile Gariépy's work. We thought we'd ask Cécile to share her favourite addresses with us because she herself is a proud gourmet. She loves chocolate, eating, cooking and drinking good wine. She has worked with Avanaa chocolates, Umalumi gelatos and the team at Pizzeria Melrose. In addition, she illustrated an article on women in the restaurant industry in the New York Times magazine.
She shared with ARTV a nice anecdote that shows the almost intrinsic link of her work with the restaurant world: "With my family, we had a tradition of spending our Friday nights at a Greek restaurant on Saint-Denis Street. Tasso, the restaurant owner, would give my sister and I crayons to draw on the paper placemats. When I was 18, Tasso gave me a huge envelope filled with all the drawings he had kept, making me promise to take care of them. At that moment, I realized that crayons were not just something to pass the time.
Read also: favourite addresses of Cœur de Pirate and Evelyne Brochu.
Without further ado, here are Cécile Gariépy's favourite addresses!
For a romantic evening – "You can order with your eyes closed. Everything is good." The third establishment in the Joe Beef family, Vin Papillon is just as stellar as the others. Here, we savour delicate and original cuisine where vegetables take the center stage. The comforting atmosphere is ideal for a date, either inside or on the hidden terrace!
For a coffee – In Rosemont-La Petite-Patrie, Pista started out as the first specialty coffee service on a bicycle. Today, they offer delicious coffees in their bright space on Beaubien Street. The house serves its own house roasted coffee (Pista Torréfaction) in a beautiful space. We also savour simple and delicious brunches. Cécile goes there for the coffee, but also for the friendliness of the baristas. In summer, she settles in on the terrace with her dog to "do some people/dog watching".
For a sweet craving – Pâtisserie Rhubarbe on Laurier Avenue East offers sweet treats and delicious delights. Here, you can find some of the best cookies, lemon pies, cheesecakes, kouign-amann's, you name it's, in Montreal. "There must be a really strong magnet hidden in the kitchen at Pâtisserie Rhubarbe: whenever I pass through the neighbourhood, I can't resist it," explains Cécile. This is an interesting theory that would explain a lot.
For comfort food – When you think of comfort food, chances are you'll think of pizza. In Montreal, Stefano Faita and Michele Forgione excel in the art of gourmet Italian comfort food. In a warm atmosphere, the house offers delicious pizzas—including the best Hawaiian pizza in town. It's so good that is may just convert the most reluctant. Gema's conviviality raises a fair question for Cécile: "Is it okay to bring your slippers to the restaurant?"
For a hangover – Y Lan is a bring-your-own-wine restaurant on Saint-Denis Street that specializes in traditional North Vietnamese dishes. On the menu: soups, stir-fries, grilled meats, and more. Cécile opts for the La Vong fish: "a standard remedy for [her] less glorious mornings." Noted.
Written by Sophie Monkman
Photography by Jimmi Francoeur