The best chicken wings in Montreal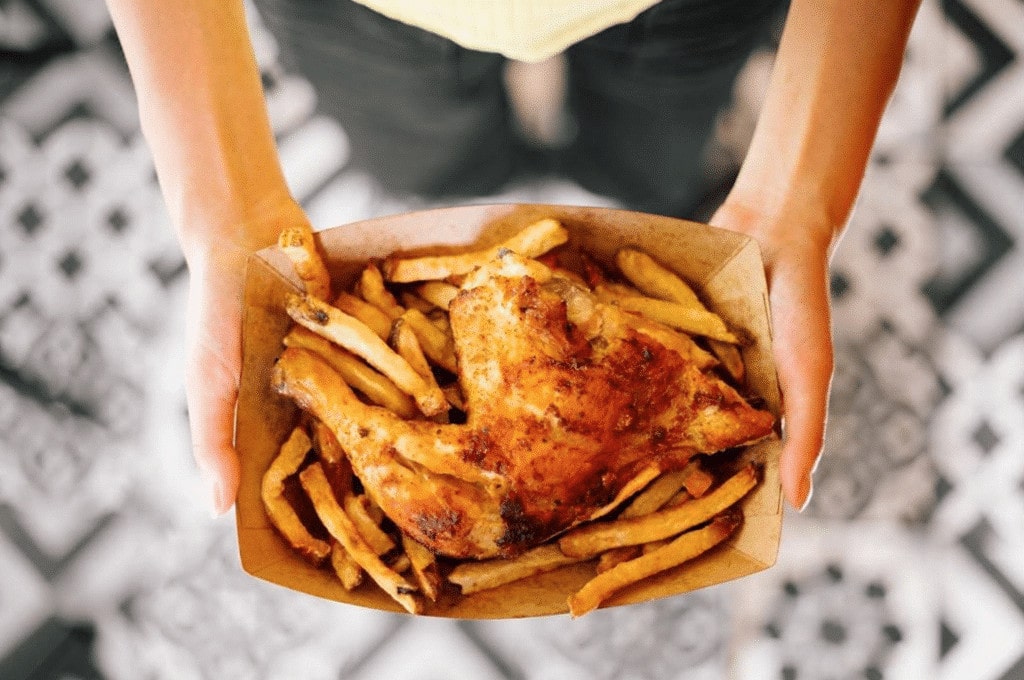 Chicken wings, a true finger-licking treat! Montreal's best are a bit of a messy specialty, to the point where you have no choice but to lick your fingers! Sometimes crispy, juicy or just spicy enough, they are little wonders that can be adapted to any sauce. Whether they're the perfect start to a casual evening, an appetizer for the hockey game, or simply because you're in the mood for some good chicken, we've got you covered with glazed, spicy and delicious ones. Here are our suggestions!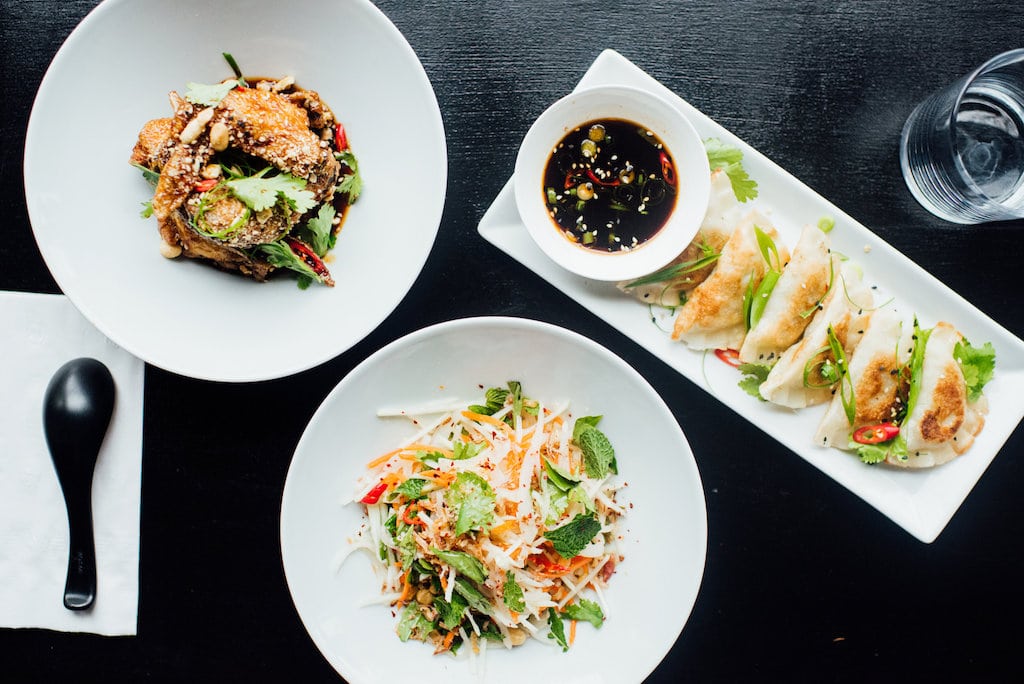 A great restaurant serving Vietnamese cuisine, Cafeden is one of those establishments that you keep coming back to for pure pleasure. In the heart of Little Italy, the place offers a varied and delicious menu, which, of course, includes their famous chicken wings prepared two different ways: honey soy caramelized, with an interesting sweet balance, or sriracha and yuzu, packing a bit more intensity, but balanced out by the subtle citrus flavour. Either way you take them, they're sure to please – plus, they're our favourites!!
6576 Boulevard Saint-Laurent
Montréal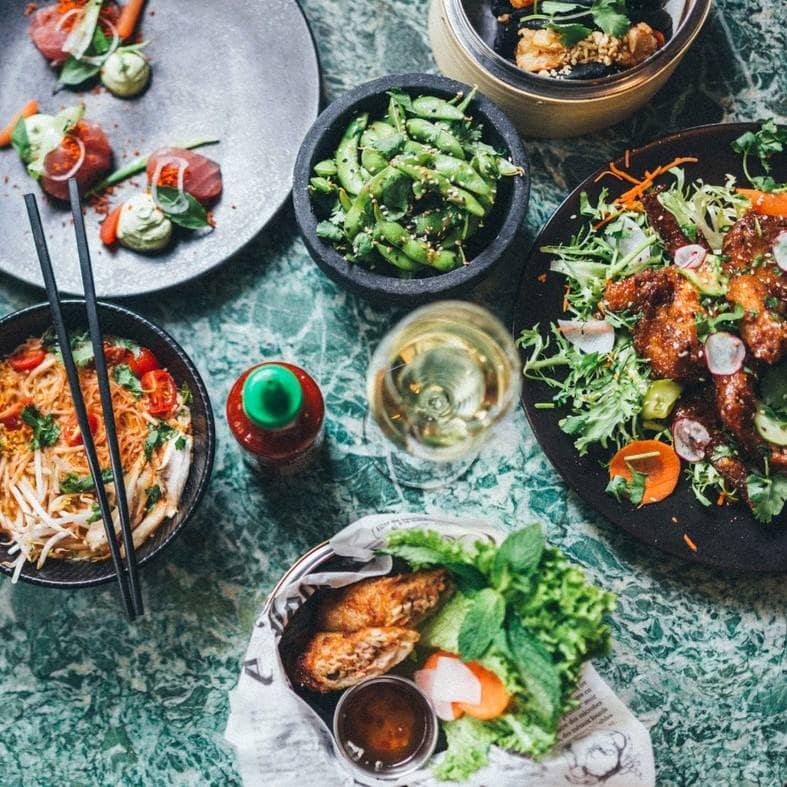 Hà
The restaurant Hà located on Mont-Royal is another one of these restaurants that we love. With a festive atmosphere, we come here to enjoy dishes with South-East Asian flavours. The restaurant is also on our list of the best buns in town. Now, the chicken wings take the spotlight. Served as an appetizer, Hà's wings are glazed and spiced just right. You don't have to be afraid to get your fingers dirty to savour this dish, which can be eaten on the spot as well as taken-out (which we were guilty of doing a few times).
243 Avenue du Mont-Royal Ouest
Montréal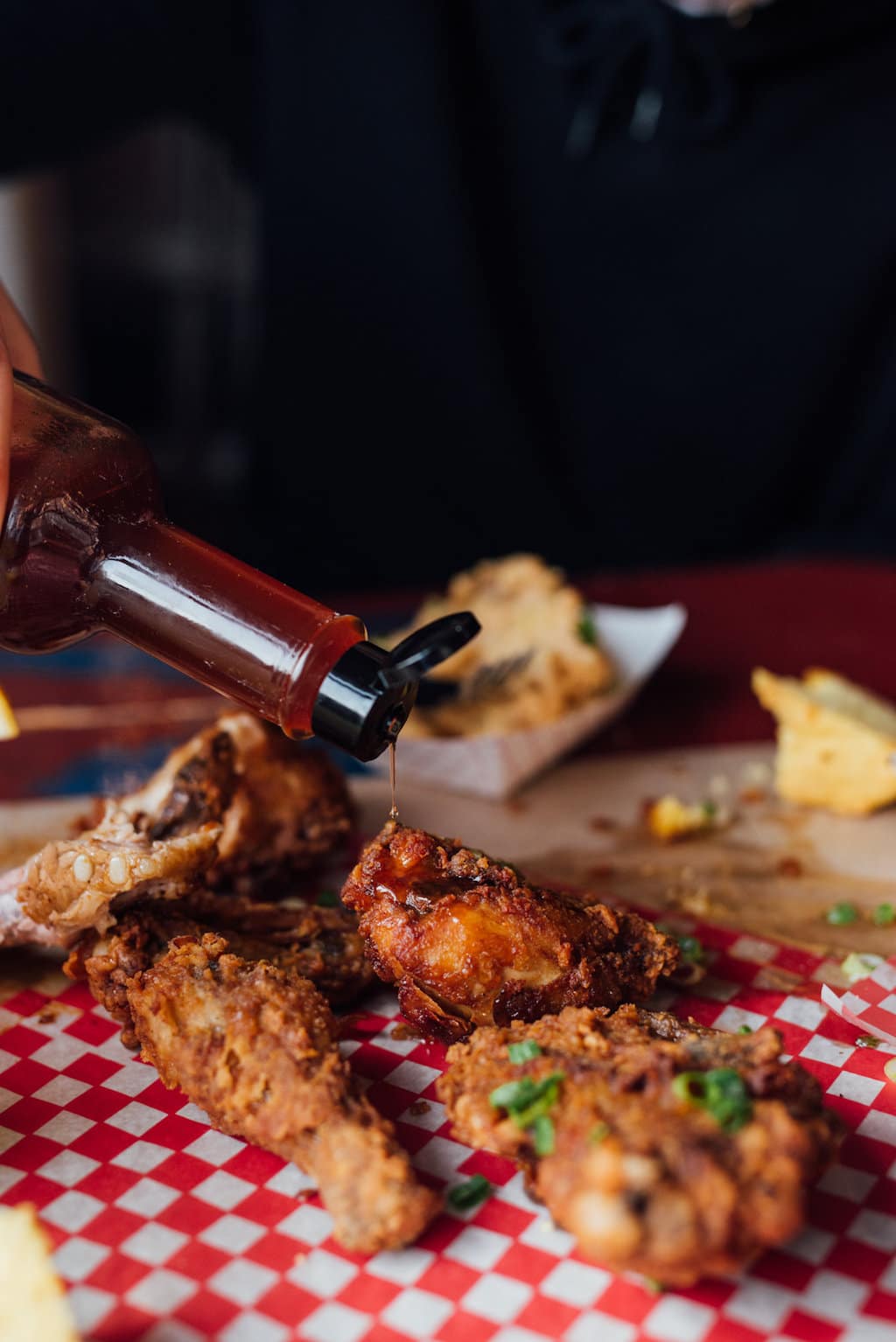 IceHouse is a very small address with only 24 seats, but doubles during the summer with its terrace. The space is quite simple and rustic, and the atmosphere reminds us a little of a sugar shack, which offers a feeling of familiarity and comfort. Icehouse is neither haute gastronomy nor fast food, it's an in-between; an unpretentious place where you can eat well without worrying about the fat content. The house is known for its excellent fried chicken!
51 Rue Roy Est
Montréal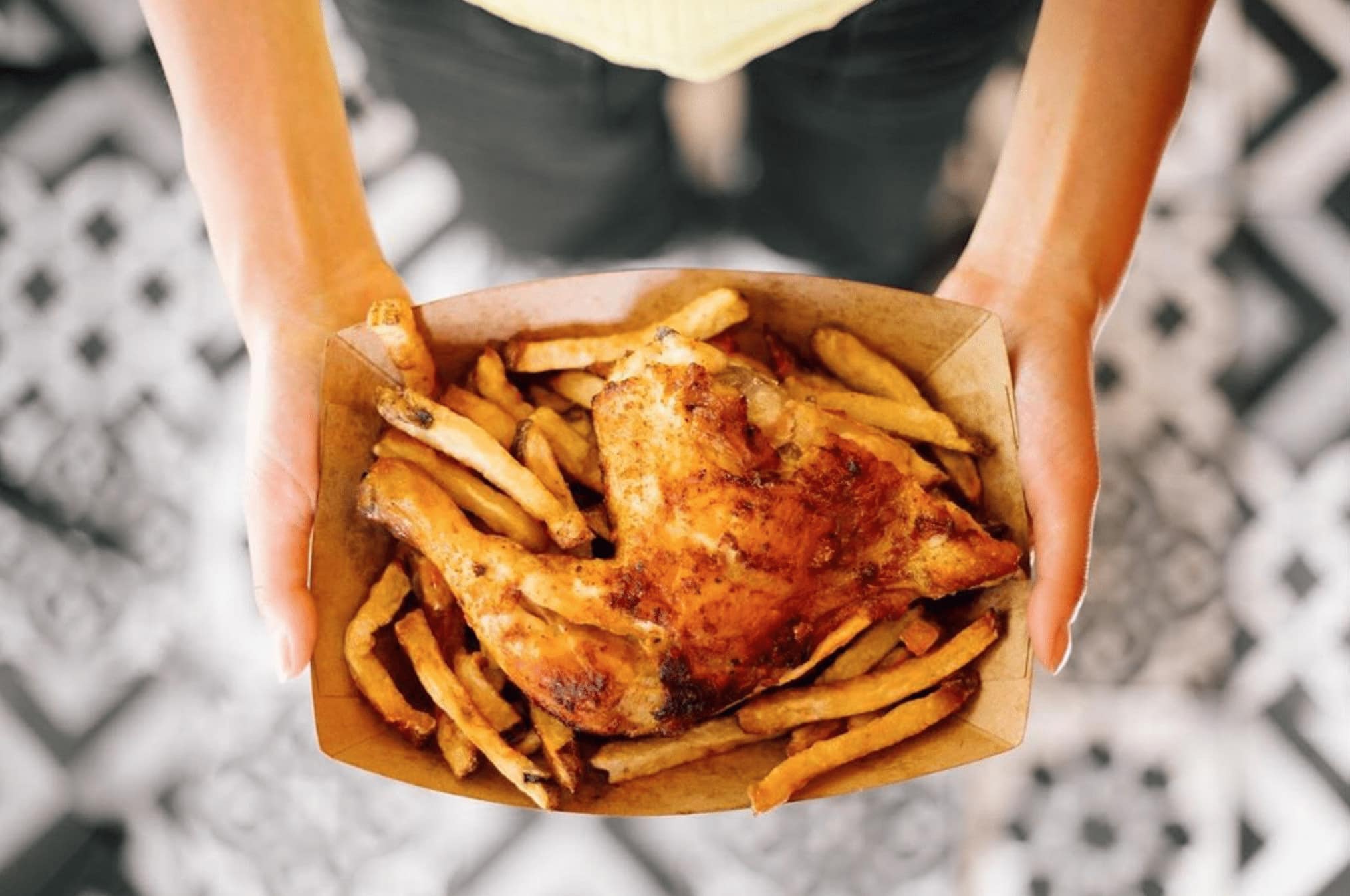 At Campo, chicken is the star of the menu! A cozy Portuguese restaurant, Campo uses 100% natural, hormone-free, local and grain-fed chicken. Here it's prepared in many ways, but the chicken wings are among our favourite. Seasoned with Campo's homemade marinade, the wings are everything you'd expect from a good Portuguese chicken; delicious, spicy as can be and with a crispy skin. They're eaten like candy. Like a large part of its menu, the wings are also served with the establishment's delicious sauce. If you'd like, you can also get the whole thing in a combo with a choice of fries, coleslaw or romaine salad.
1108 Boulevard de Maisonneuve Ouest
Montréal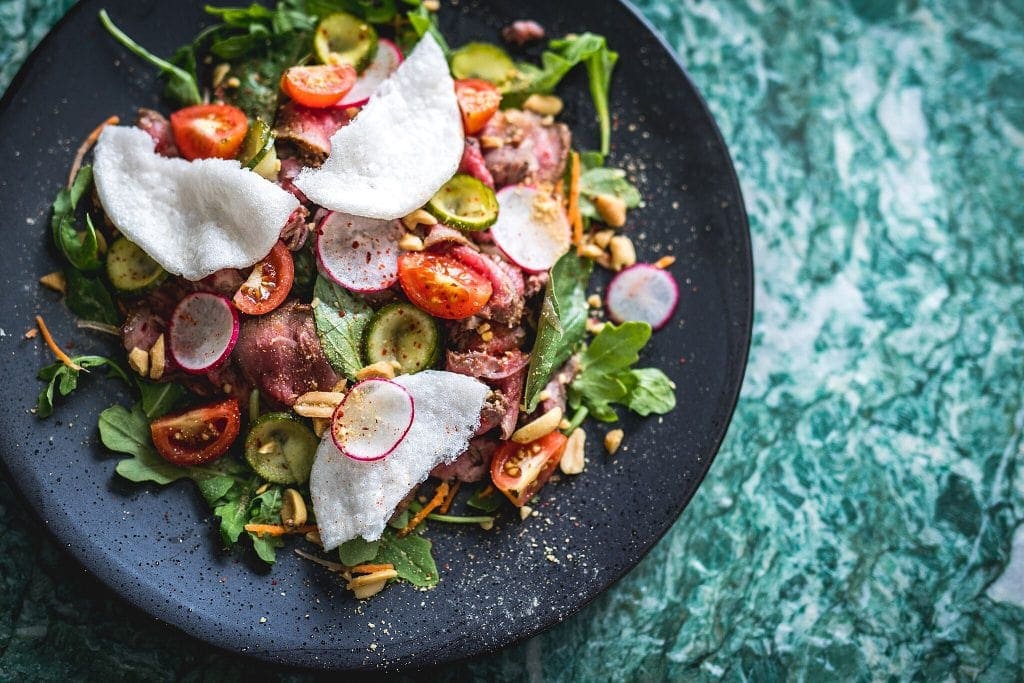 Hà in Old Montreal offers the same winning formula as its location on Mont-Royal in its beautiful space. It has some of the best pho soups in Montreal and the buns are as good as ever. They also serve outstanding chicken wings. Chef Ross prepares the same recipe as on Mont-Royal, wings glazed and spiced just enough; a real delight! Note that they are also served at the Nhau Bar, the restaurant's very nice hidden bar.
600 Rue William
Montréal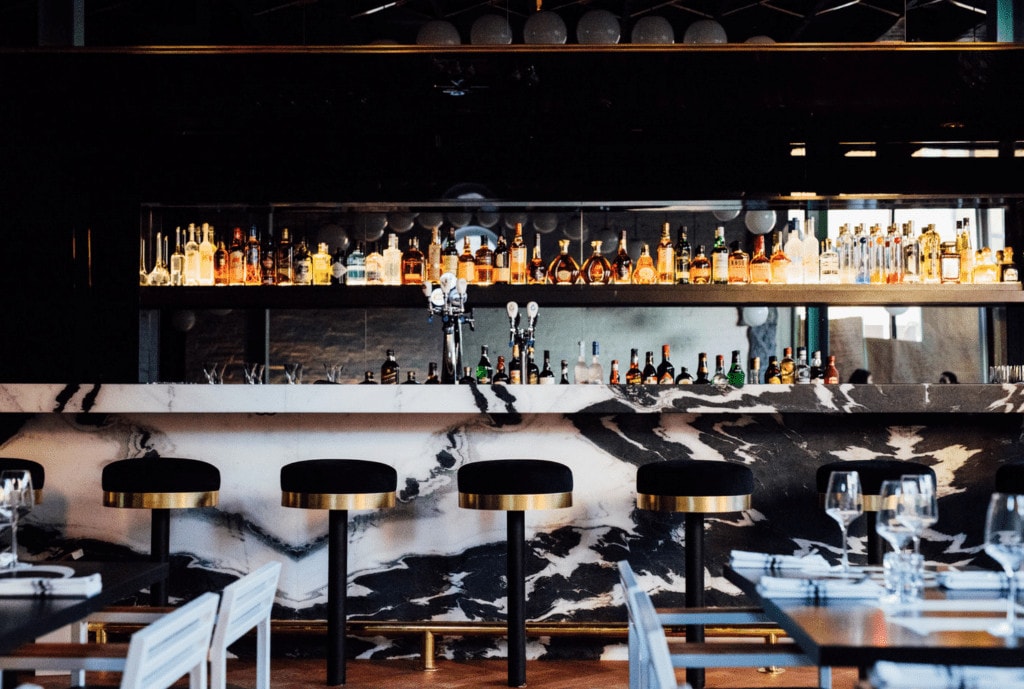 The Bird Bar is a superb establishment with a sophisticated decor. Here, comfort and elegance is beautifully paired, such as in their offering of delicious fried chicken served with a glass of champagne. The Bird Bar has several menus, but you'll find the wings of the place on the dinner menu available in the evening and the family style menu which is only available by special request. As a bonus, they can also be savoured at their hidden bar, the Henden Bar. A comfort-classy combo that we love!
1800 Rue Notre-Dame Ouest
Montréal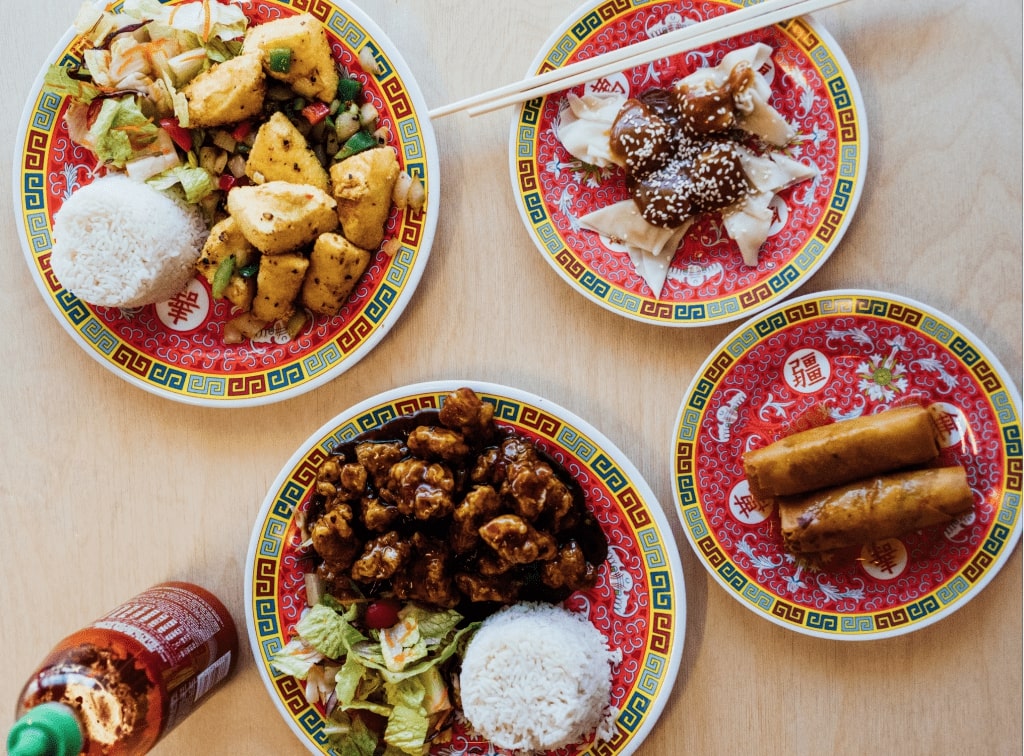 Another address on our list of the best fried chicken in Montreal, Maneki Comptoir Asiat offers an original version of chicken wings in their modern space. On the menu, their fried wings are served with salt and pepper: original and delicious. You can also have them with the flavour of the house: Maneki glazed, crispy and tasty.
3121 Rue Hochelaga
Montréal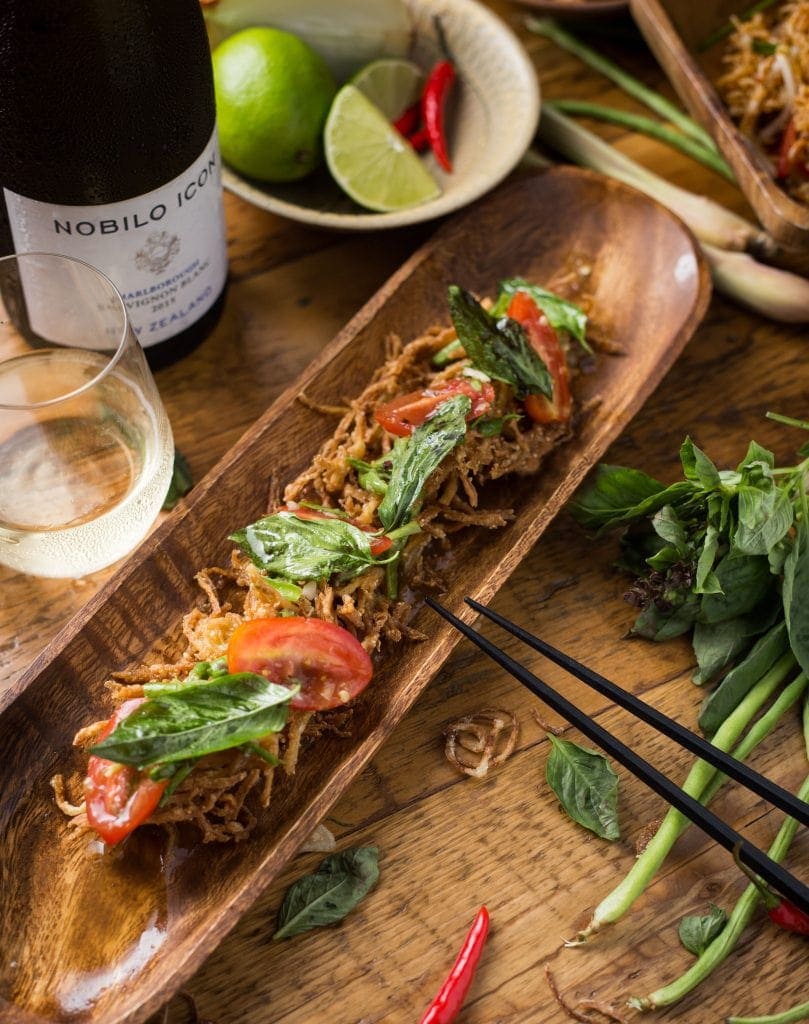 Les Street Monkeys is an original restaurant with Cambodian flavours that offers a great place to eat well and party! Here we enjoy dishes that surprise with their flavours and remind us of the good authentic cooking of Cambodia.  Among the specialties of the house, we find the famous chicken wings stuffed with Thai sausage, then brushed with a marinade of turmeric, kaffir leaf and lemongrass – original and delicious!
3625 Rue Wellington
Montréal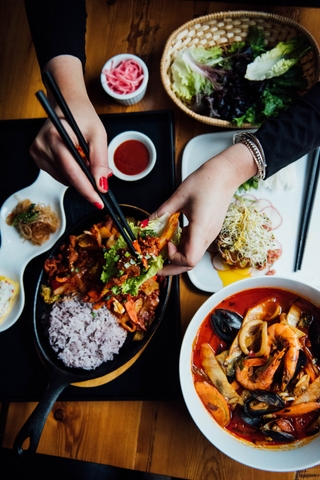 Already on our lists of the best Korean restaurants in Montreal, the best dumplings in Montreal, and one of the best Tartares in Montreal, Petit Seoul has added its credentials to the best chicken wings in the city. Served as an appetizer, they are offered in three preparations: original, soy, and for the brave, (very) spicy. Whatever the choice, the appetizer is a perfect start to a Korean meal with great flavour.
5245 Boulevard Saint-Laurent
Montréal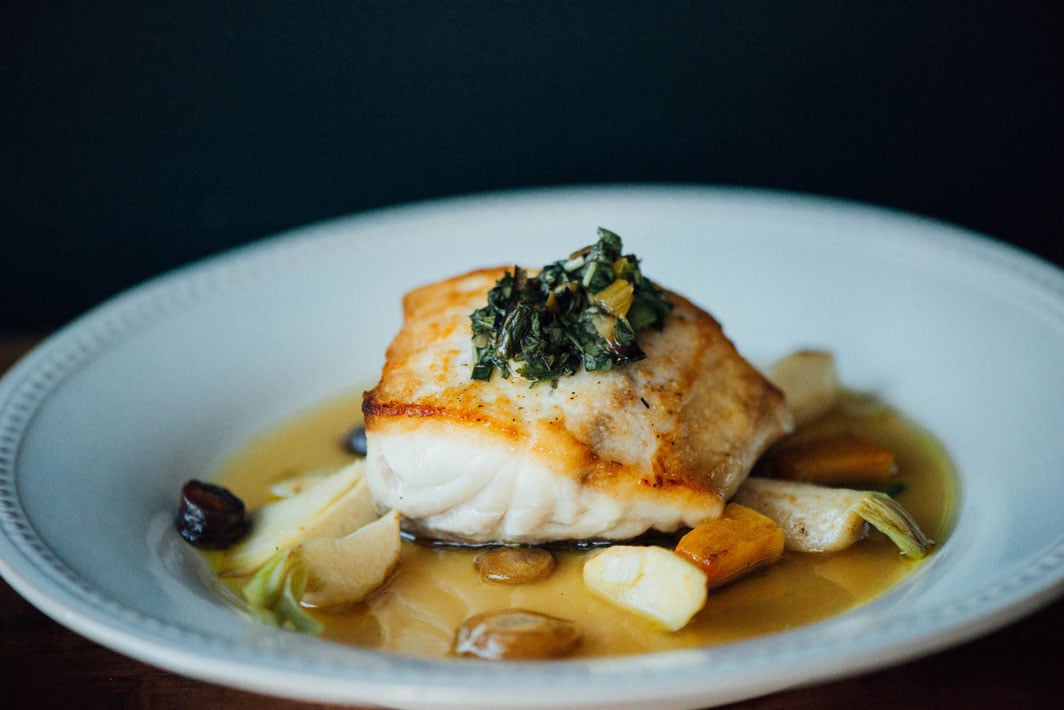 Taverne sur le Square
Tavern on the Square is a very good restaurant in Westmount. The restaurant offers a generous cuisine in a chic decor. Among the house favourites you'll find the chicken wings. Brined, smoked and roasted, they are accompanied by a blue cheese from Quebec, celery, and hot sauce. Photo Alison Slattery
1 Carré Westmount
Westmount
See on map
6576 Boulevard Saint-Laurent Montréal H2S 3C6
243 Avenue du Mont-Royal Ouest Montréal H2T 2T2
51 Rue Roy Est Montréal H2W 2S3
1108 Boulevard de Maisonneuve Ouest Montréal H3A 1M7
600 Rue William Montréal H3C 1N6
1800 Rue Notre-Dame Ouest Montréal H3J 1M5
3121 Rue Hochelaga Montréal H1W 1G3
3625 Rue Wellington Montréal H4G 1T9
5245 Boulevard Saint-Laurent Montréal H2T 1S4
1 Carré Westmount Westmount H3Z 2P9
Photography by Restaurant Hà