Petit Séoul: Very good Korean cuisine in Mile End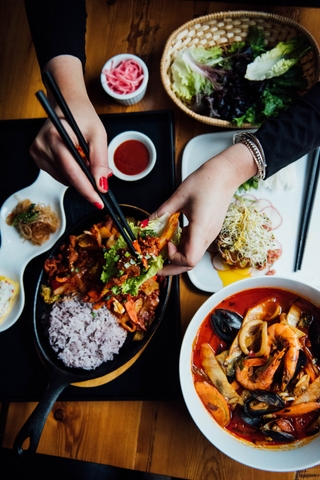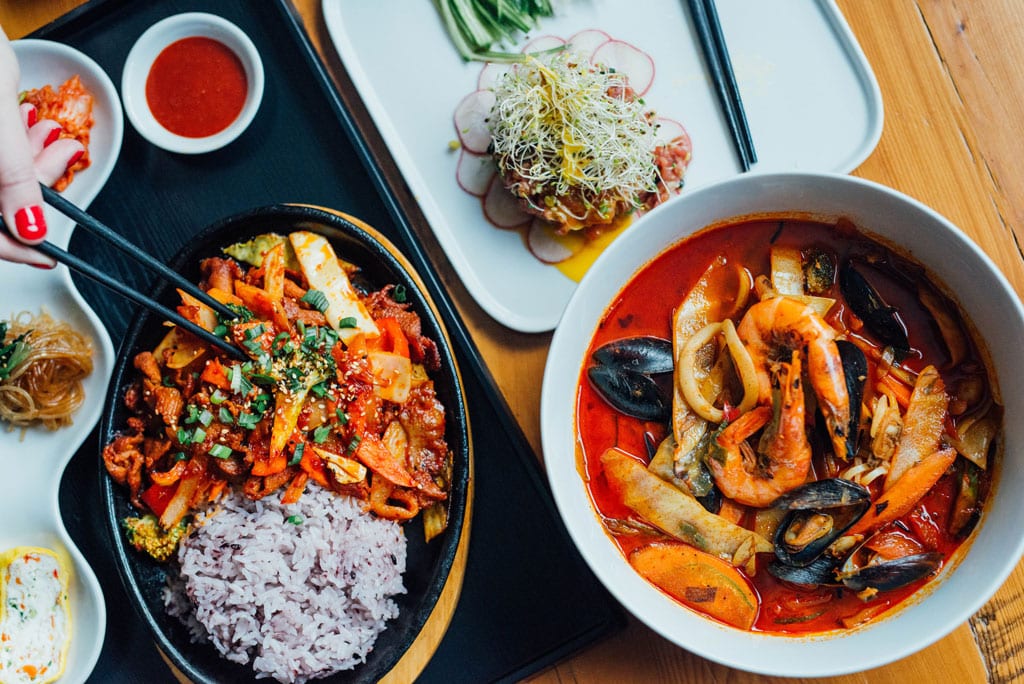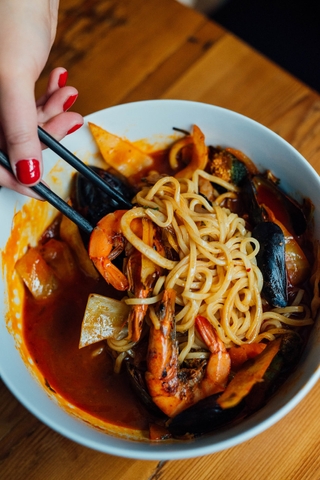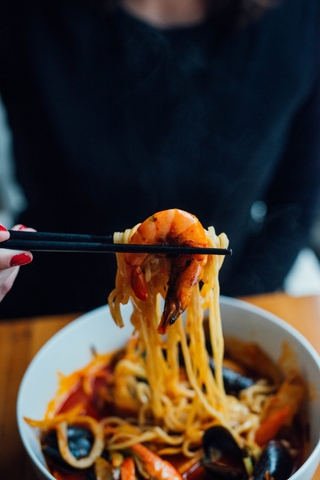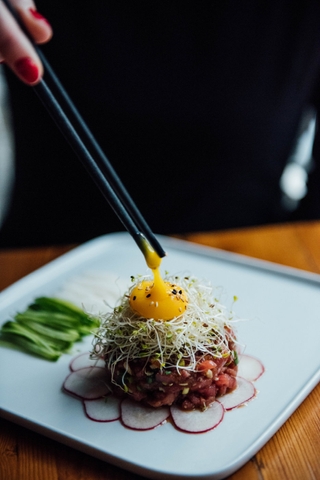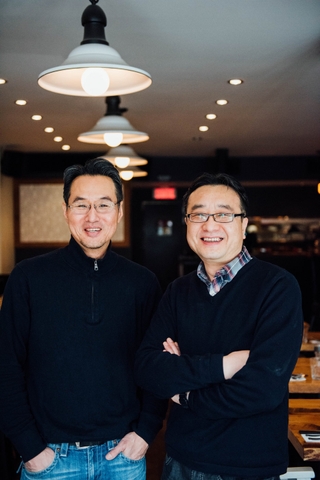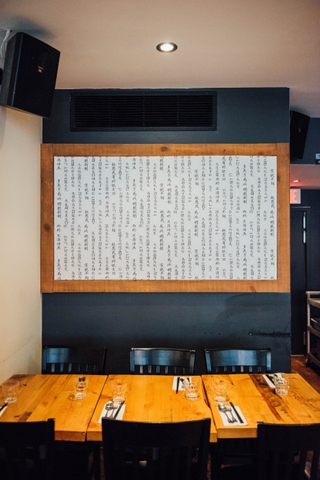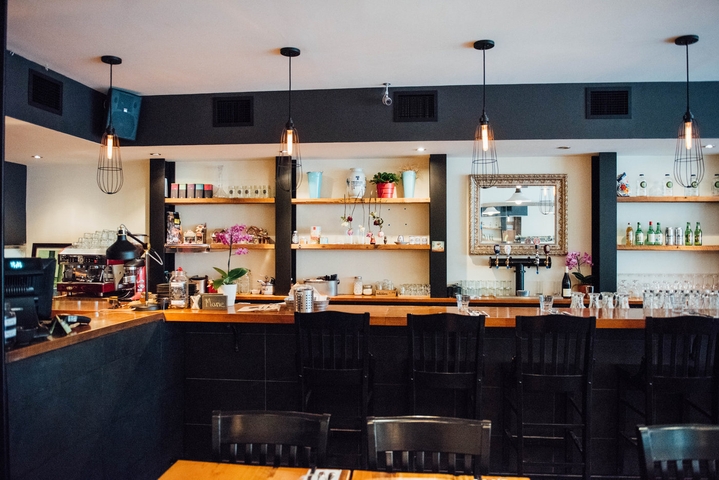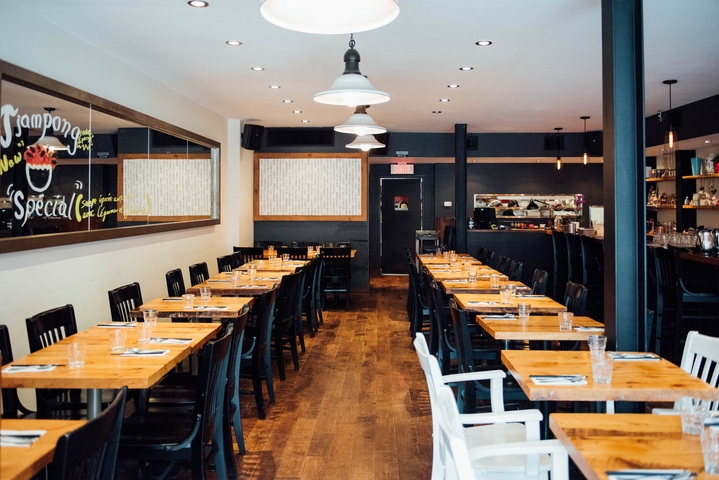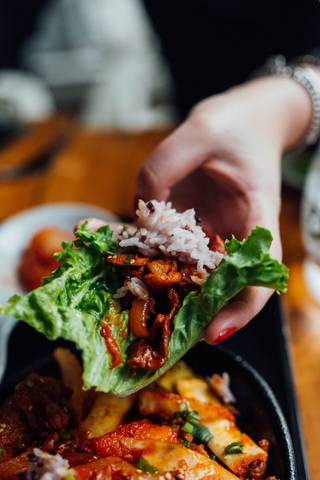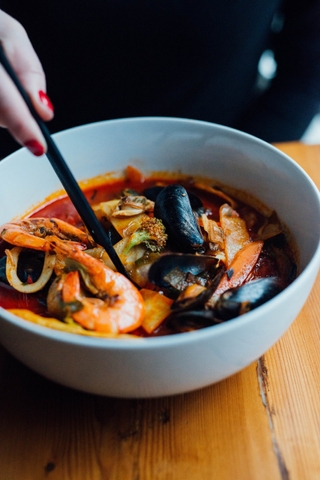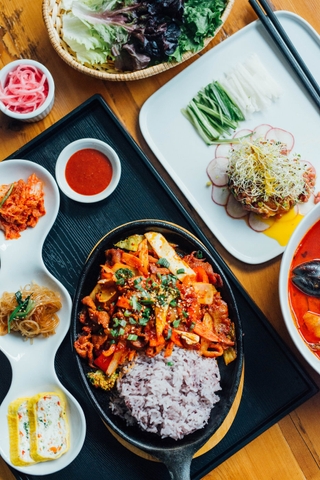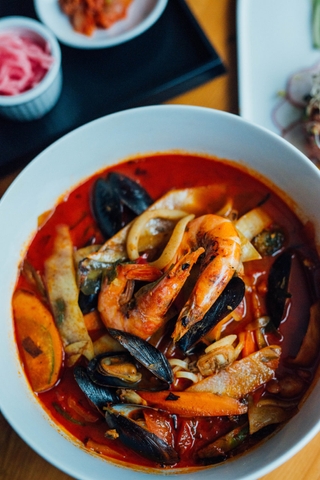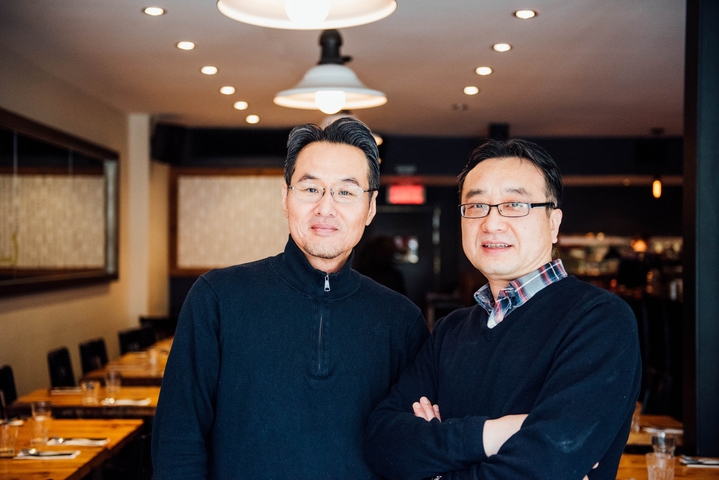 Petit Séoul

Monday: 11:30 AM – 2:30 PM, 5:30 – 9:30 PM
Tuesday: 11:30 AM – 2:30 PM, 5:30 – 9:30 PM
Wednesday: 11:30 AM – 2:30 PM, 5:30 – 9:30 PM
Thursday: 11:30 AM – 2:30 PM, 5:30 – 9:30 PM
Friday: 11:30 AM – 2:30 PM, 5:30 – 9:30 PM
Saturday: 5:30 – 9:30 PM
Sunday: Closed


Owner(s) Jonathan Lee
Opened 2017

Accepts mastercard, visa, cash, debit
54 Seats
Accepts groups
Petit Séoul is a great Korean restaurant that opened in December 2017 on St. Laurent Boulevard in the Mile End.
Petit Séoul is the project of Jonathan Lee, originally from Seoul, and Kang Joong Lee. Of Korean origin, they have always dreamed of having a restaurant that would reflect the culinary culture of their native country. "We had been looking for a location for some time, where we could open a good Korean restaurant while getting away from the classic downtown destinations, or those in the west of the city. We were looking for an upbeat neighbourhood, so Mile End was ideal for us." Petit Séoul's goal is to offer authentic dishes, with some "fusion" options; the name comes from the goal of bringing a piece of Korea to Montreal.
The decor at Petit Séoul is simple, cozy and practical; large, comfortable banquettes, sturdy chairs and tables, soft lighting. The owners, in collaboration with their chef, designed the decor. The establishment can seat 54 people, some of whom are seated at the bar. The location retains much of the aesthetic of the late Sel Gras restaurant with some new paintings and additional lighting.
On its menu, Petit Séoul began by offering fusion plates alongside more traditional dishes. "However, we quickly realized that customers liked the authentic side of the restaurant much more, so we will continue to emphasize the authentic for now." Chefs Hey Jung Sim, Jonathan's wife, and Young Mi Kwon prepare the plates and oversee the menu. Together they have created a very good menu of authentic dishes. There is a good balance of spicy, hot, sweet and sour dishes to suit all tastes. The house offers delicious dumplings, Korean patties, chicken wings and a very good Korean beef tartare as starters. The establishment is now part of our list of the best dumplings in Montreal as well as our list of excellent tartares in the city. Main courses include jungshik – a traditional dish of steamed rice, leafy greens, assorted condiments, protein and miso soup (we're particularly fond of the pork one); jjigae – the most popular is soondubu jjigae, but we also like the kimchi one. Finally, the house offers a wide variety of other dishes like the staple bibimbap (rice), jjamppong (seafood soup), and others. The main dishes are affordable, between $13 and $18, and served in generous portions. For drinks, Petit Séoul offers a few types of soju and some Asian beers.
"I'm proud to have created a Korean restaurant where all the elements are there: we worked very hard on the food, but also on the decor, atmosphere and service. I think this is what will set us apart from other Korean restaurants in Montreal." Indeed, the space is ideal for a date, a business meeting, or a dinner with friends. The address is also one of the best Korean restaurants in Montreal. Petit Séoul offers a delicious and affordable cuisine in the Mile End, authentic and savoury: a must try!
Written by Sophie Monkman
Photography by Alison Slattery