Café Cantina: homestyle Mexican cuisine in Pointe-Saint-Charles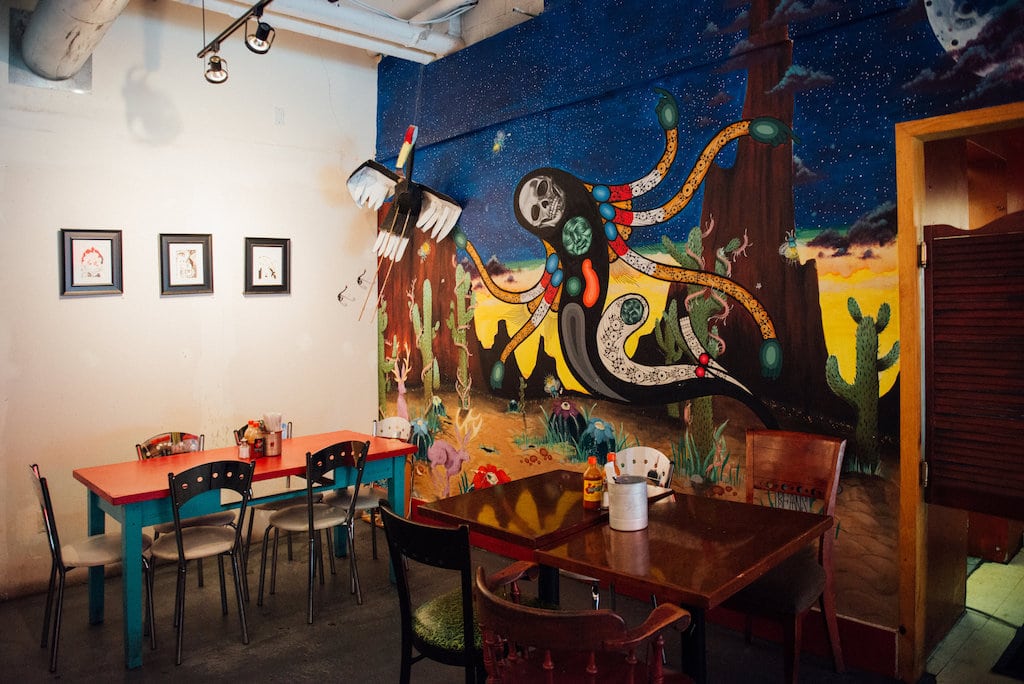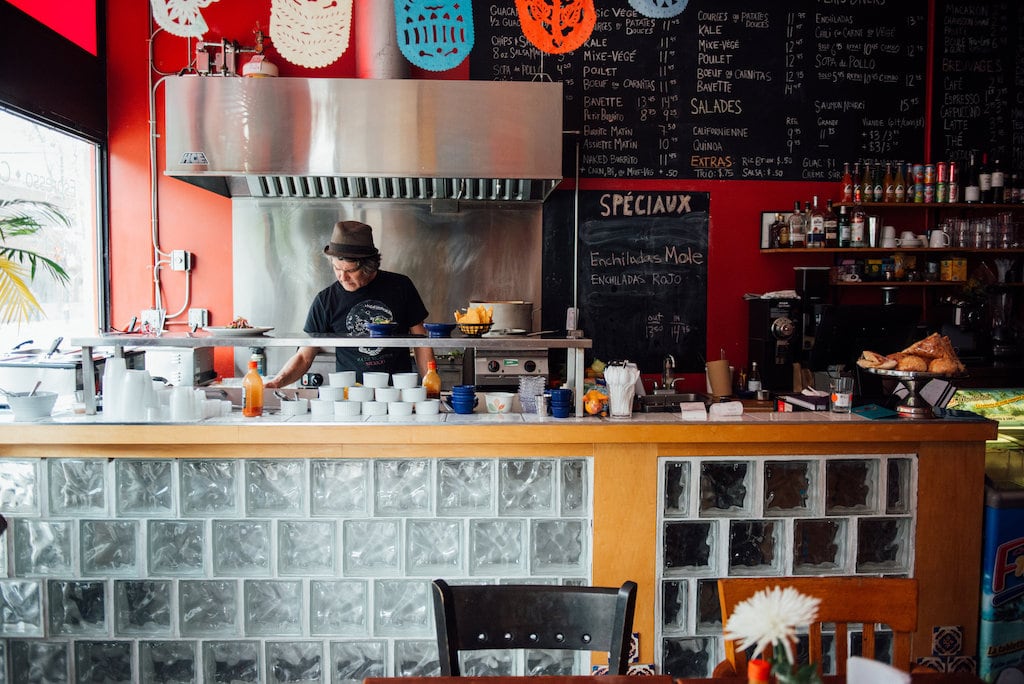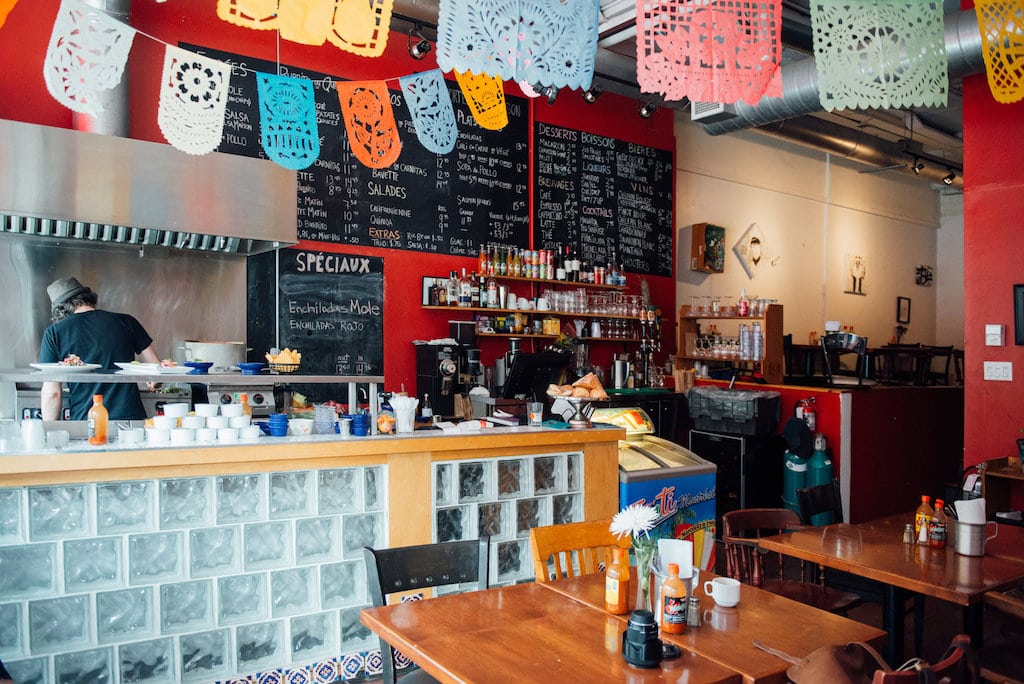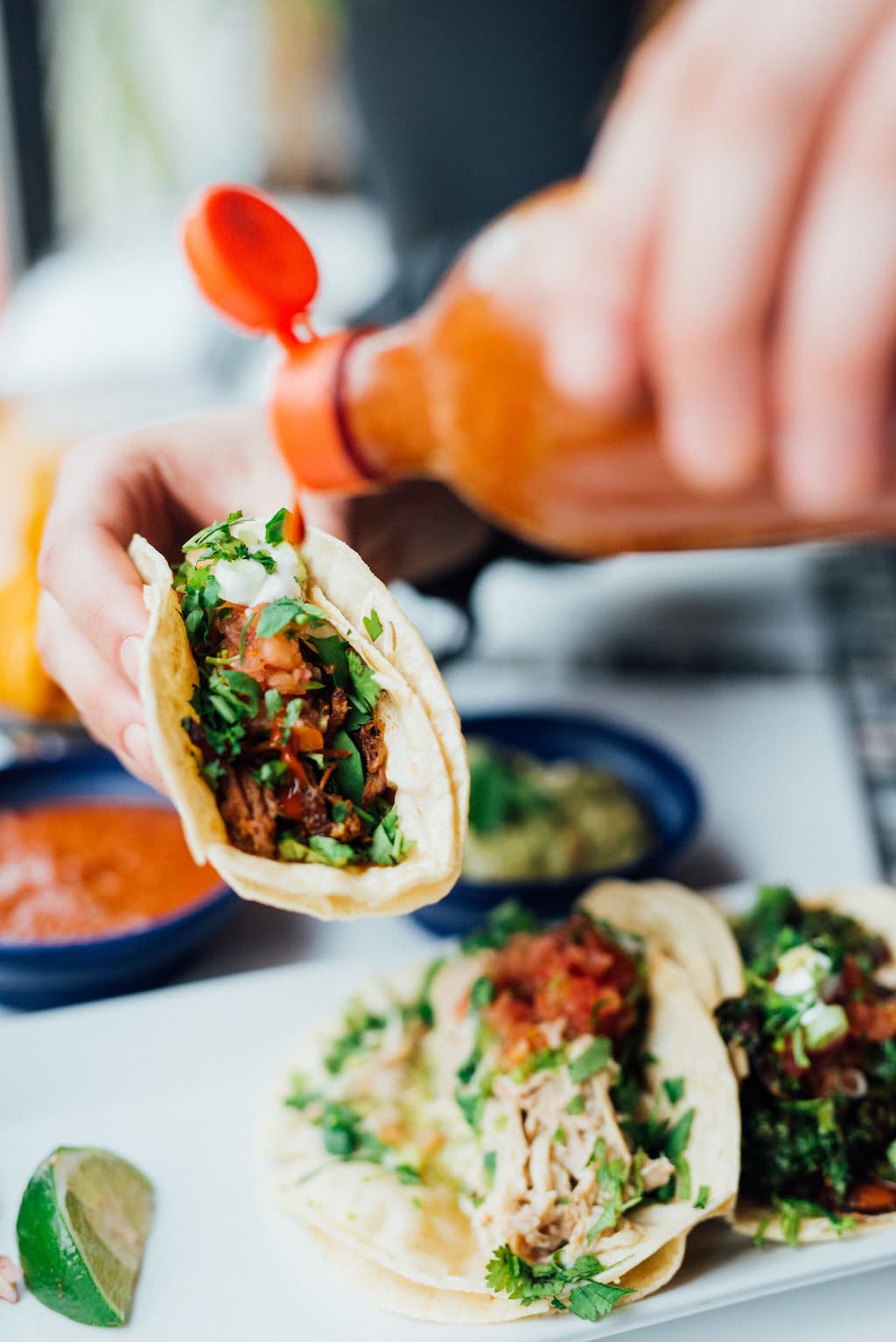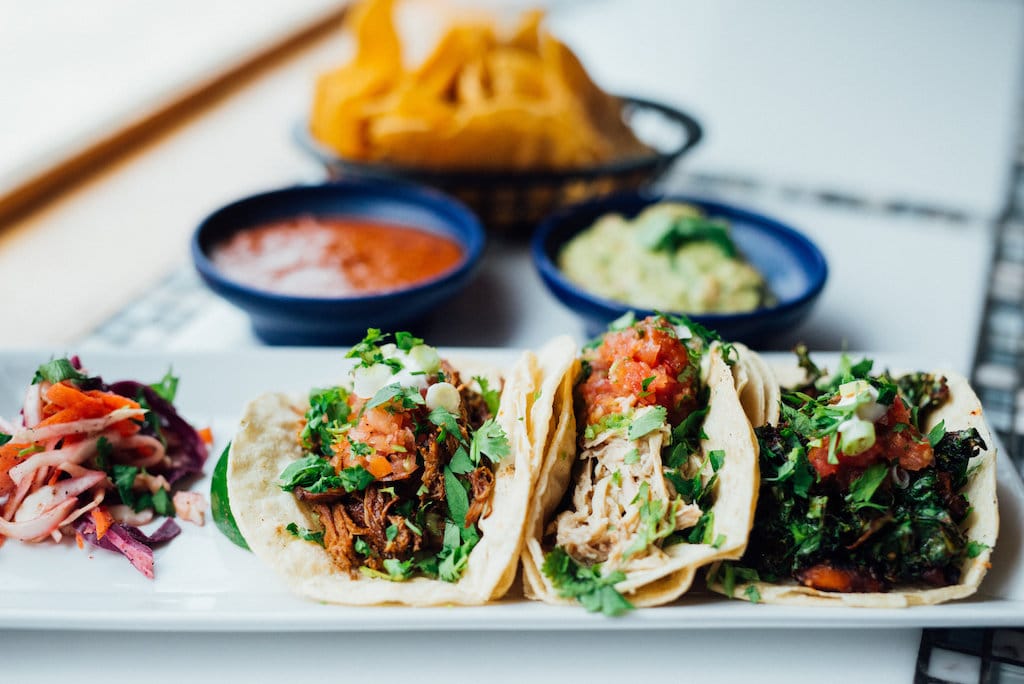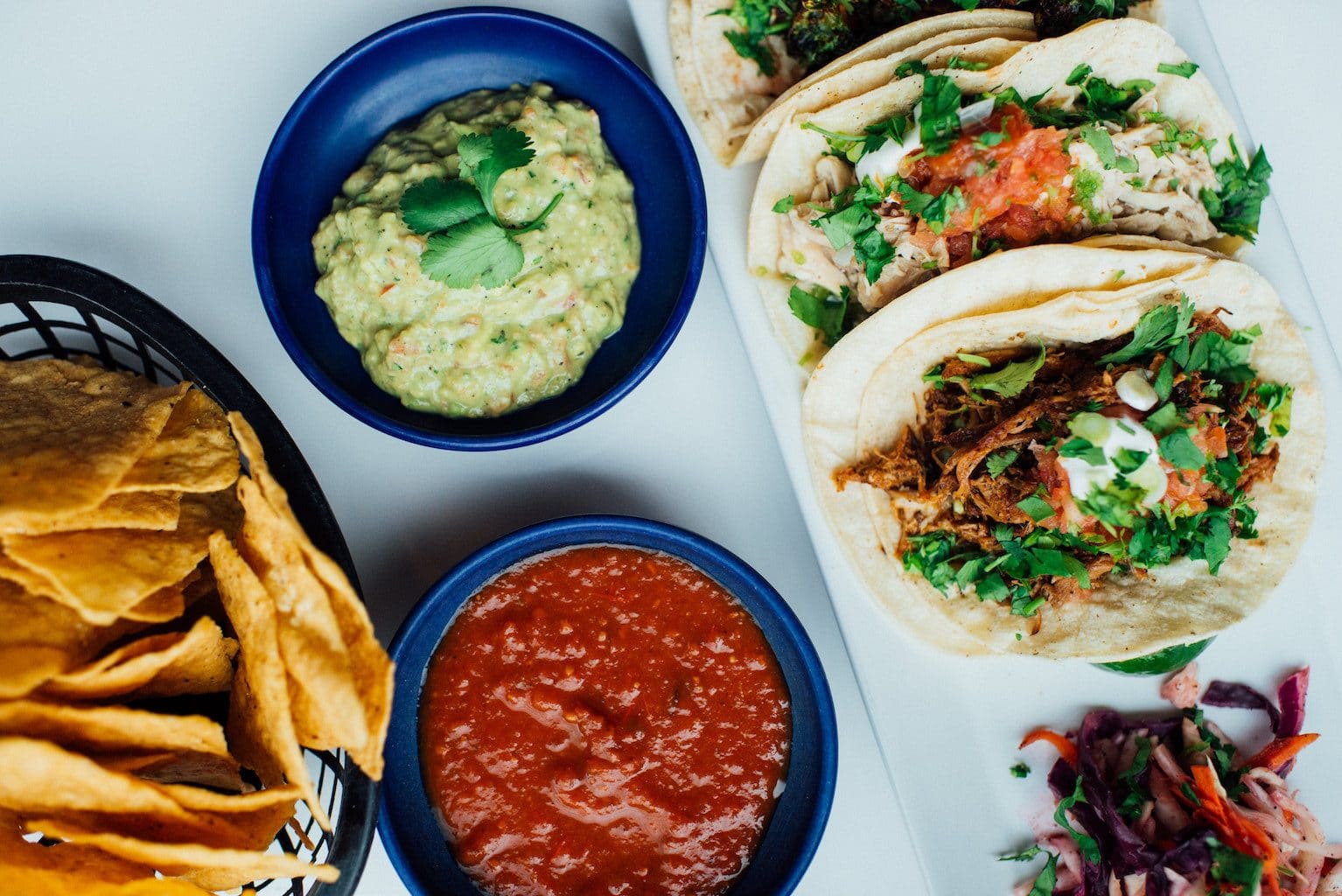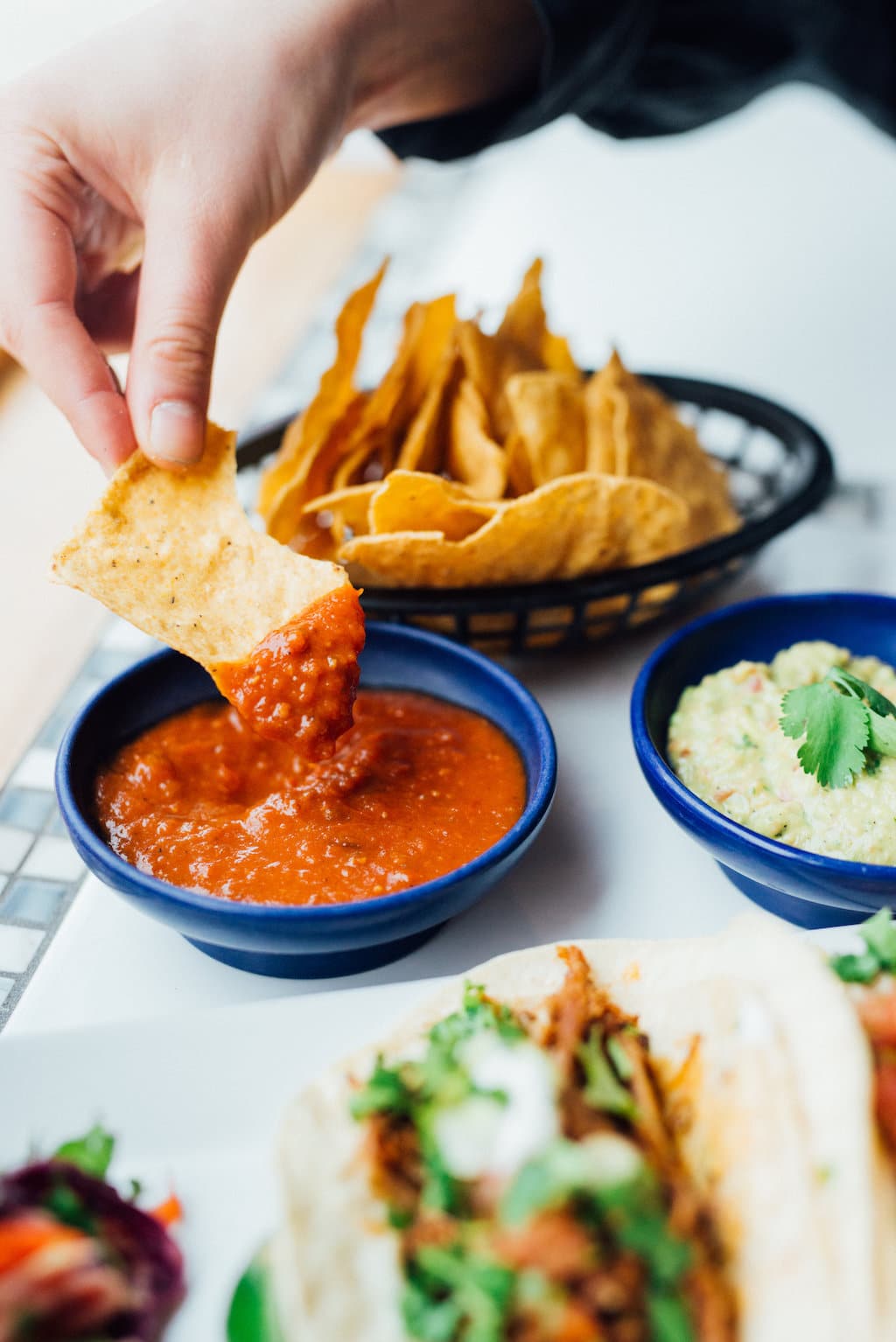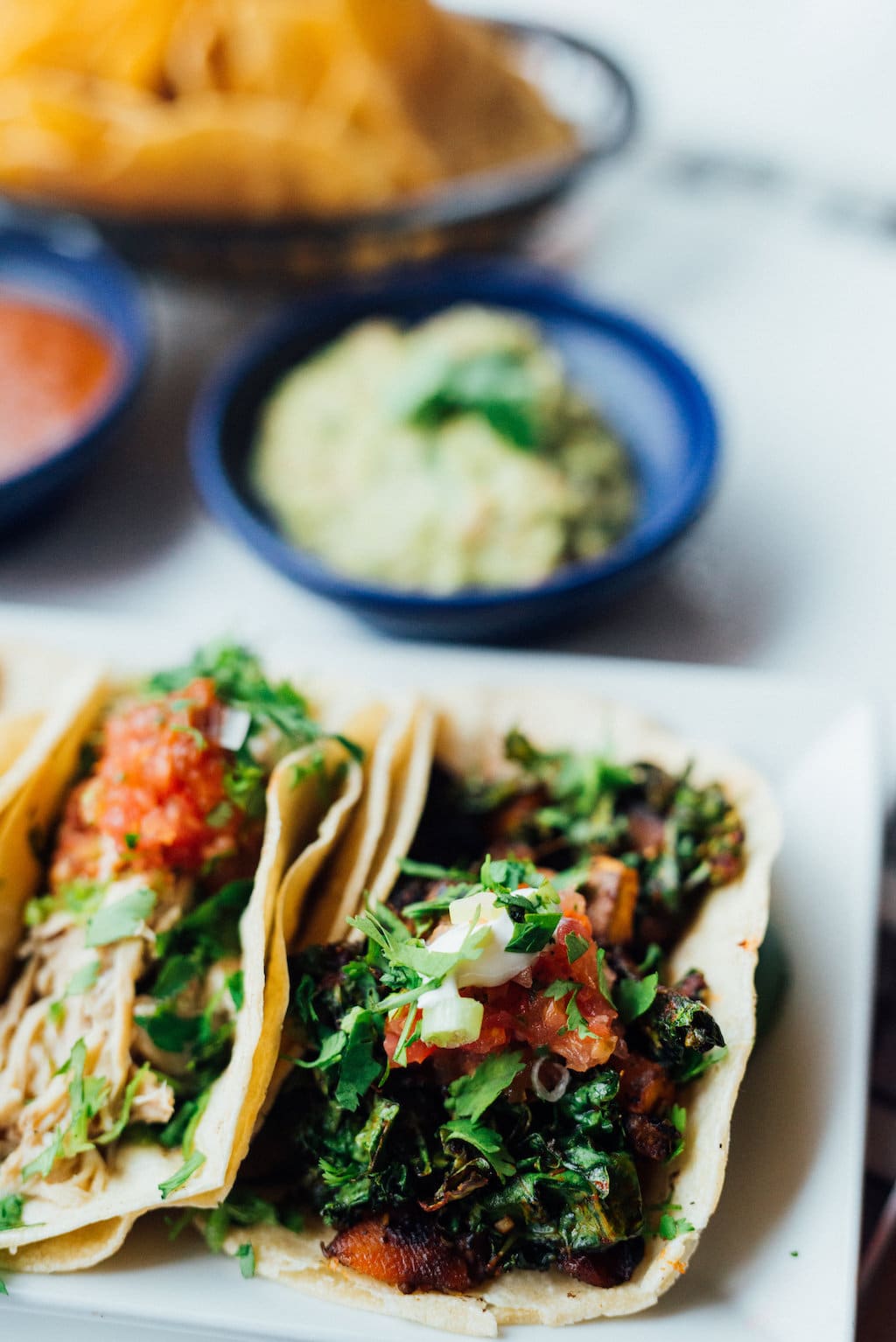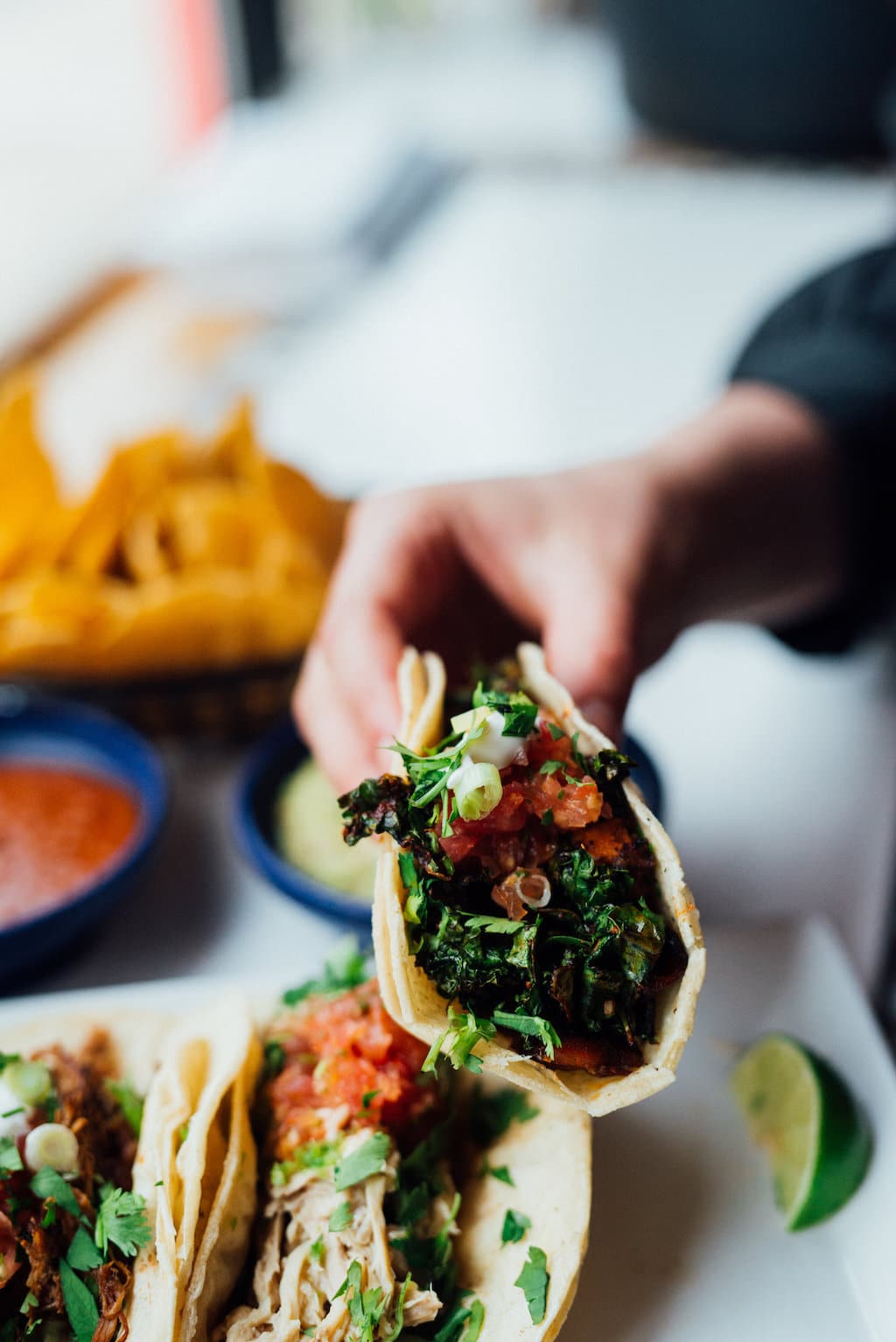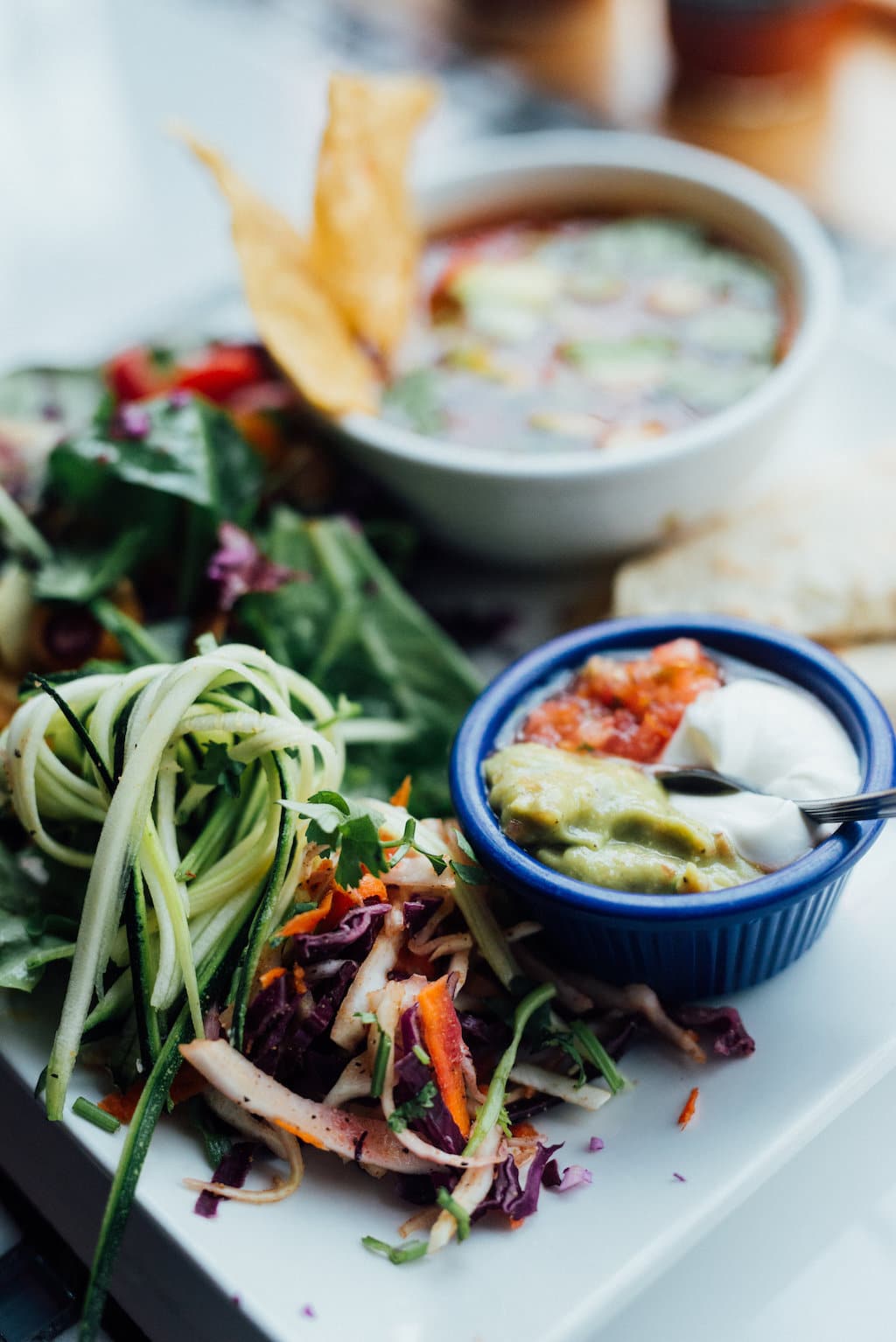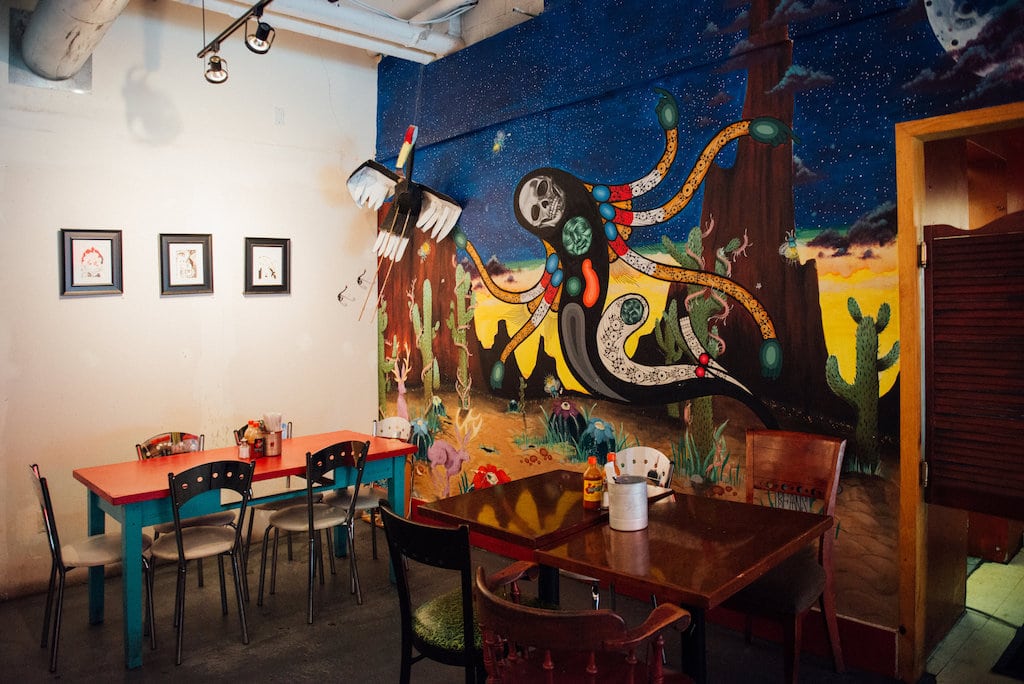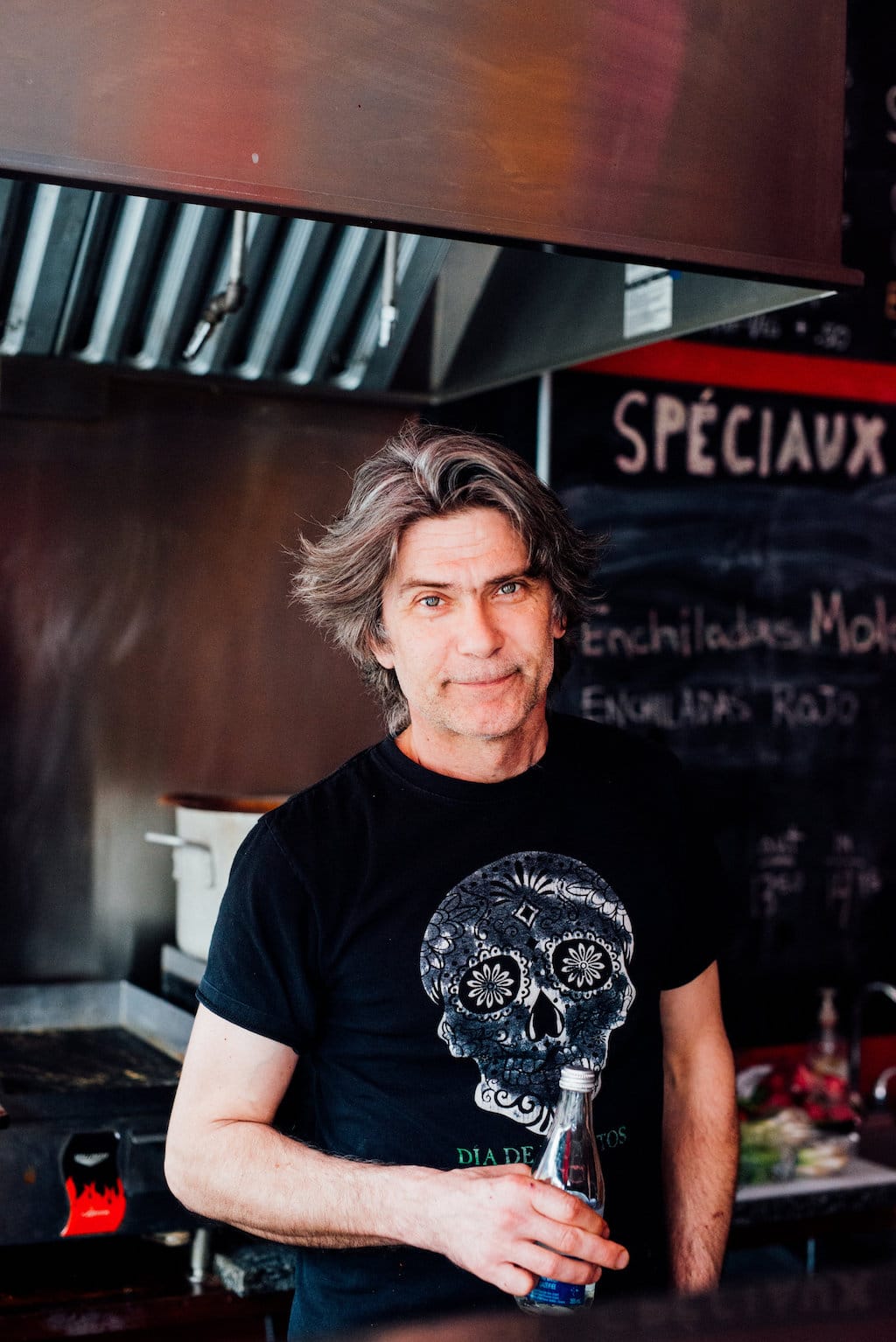 Café Cantina

$$
Monday: 11:00 AM – 9:00 PM
Tuesday: 11:00 AM – 9:00 PM
Wednesday: 11:00 AM – 10:00 PM
Thursday: 11:00 AM – 10:00 PM
Friday: 11:00 AM – 10:00 PM
Saturday: 11:00 AM – 10:00 PM
Sunday: Closed

Café Cantina is a Pointe-Saint-Charles favourite when it comes to Mexican food, and it has been since it opened in 2010. As the first restaurant to introduce California style Mexican cuisine to the neighbourhood, Café Cantina quickly became a staple lunch and dinner time venue for the community.  
Serge Landae, the owner of this charming establishment, is surprisingly a proud Parisian man. His interest in Mexican food surfaced after living in San Francisco for a short time before coming to Montreal from France  – the abundance of amazing Mexican cuisine in California stood out to him. When he arrived in Montreal's Pointe-Saint-Charles, the area was barren and in desperate need of some gourmet services, which Landae saw as an opportunity. Café Cantina was created to serve as a local café during the day and a canteen in the afternoon and evening. The concept was largely inspired by the casual dining-hall style of the canteens that are in grade schools.
Everything about the decor reflects the easygoing public space that Landae had originally envisioned (who, might we add, seems equally as easygoing). High ceilings and big windows makes the 35 seat restaurant feel much larger than it actually is, and the open floor plan is especially ideal for groups of friends and families. The majority of the space was designed by Landae himself, however 4 years after opening the restaurant, 3 local artists were commissioned to create beautiful murals which are now the focal point of the establishment.
Mexican restaurants were less common when Landae first arrived in the city, and the ones that were around were almost all Tex Mex style. With a vision to introduce Montrealers to the unique California style of Mexican food that he loved, Landae created a menu that featured fresher ingredients and flavours. The menu is incredibly reflective of Landae's personal tastes, so it develops according to the dishes and flavours that inspire him over time. It comes as no surprise that the tacos are the culinary apex here,  but we also love their combo plates, burritos and quesadillas. Although the roster of dishes served here has stayed pretty consistent over the years, specialty items sometimes make their way onto the board and we recommend trying them.  The diverse menu is accommodating for vegans and vegetarians as well!
If we're eating Mexican food, it only seems right that we have a drink to go with it. At Café Cantina, you'll find all the classic cocktails you know and love, plus a few with an extra Mexican flare. There are also a couple beers on tap, and a wine list which features labels primarily from Chile.
Café Cantina is a unique gem in Pointe-Saint-Charles, and it is certainly worth discovering for yourself. Whether it's the colourful murals, the authentic cuisine, or the irony of a French man owning a Mexican restaurant that peaks your interest most, there is something for everyone here.
Written by Sydney Carter
Photography by Alison Slattery —