Fast food restaurants open for take-out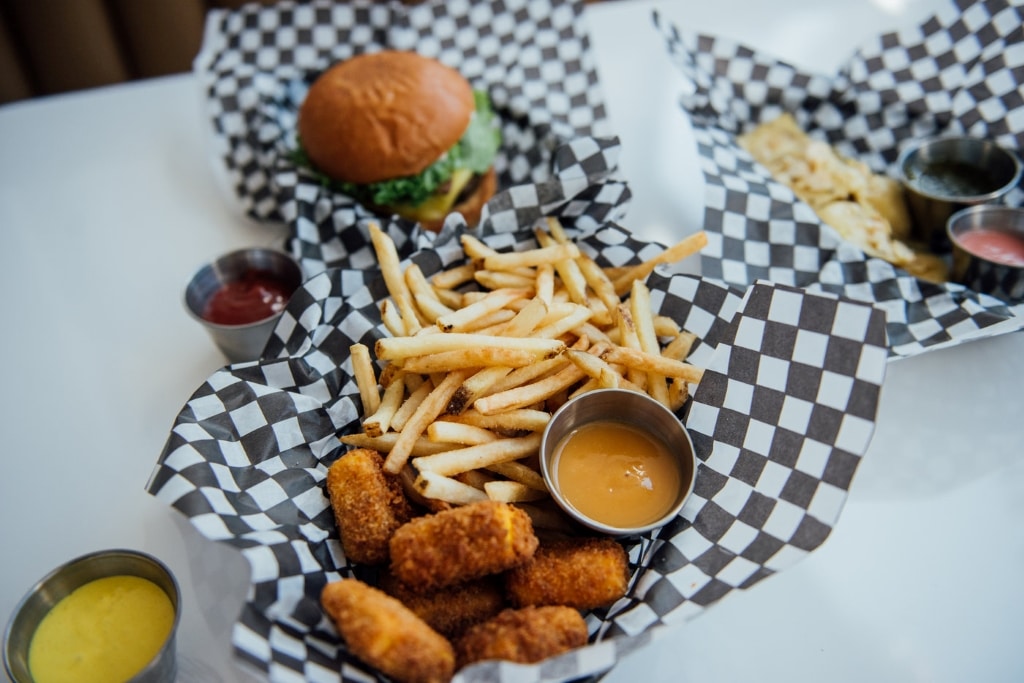 This pandemic has been a bit chaotic for the restaurant industry, and it's hard to know which restaurants have survived. How do you know which of your favourite restaurants are currently open for takeout? We've got your back. At Tastet, we're continually updating our lists to bring you the best addresses that are open for take-out, so you can continue supporting your favourite restaurants.
Since all dining rooms are closed at this time, most restaurants have no choice but to offer take-out. Restaurateurs are working hard to offer you menus adapted to bring home. While waiting for your favourite addresses to reopen, here is the list of the best restaurants open for take-out, and our suggestions of restaurants open for take-out at lunch!
Do you have any suggestions for fast-food restaurants open for take-out? Write to us!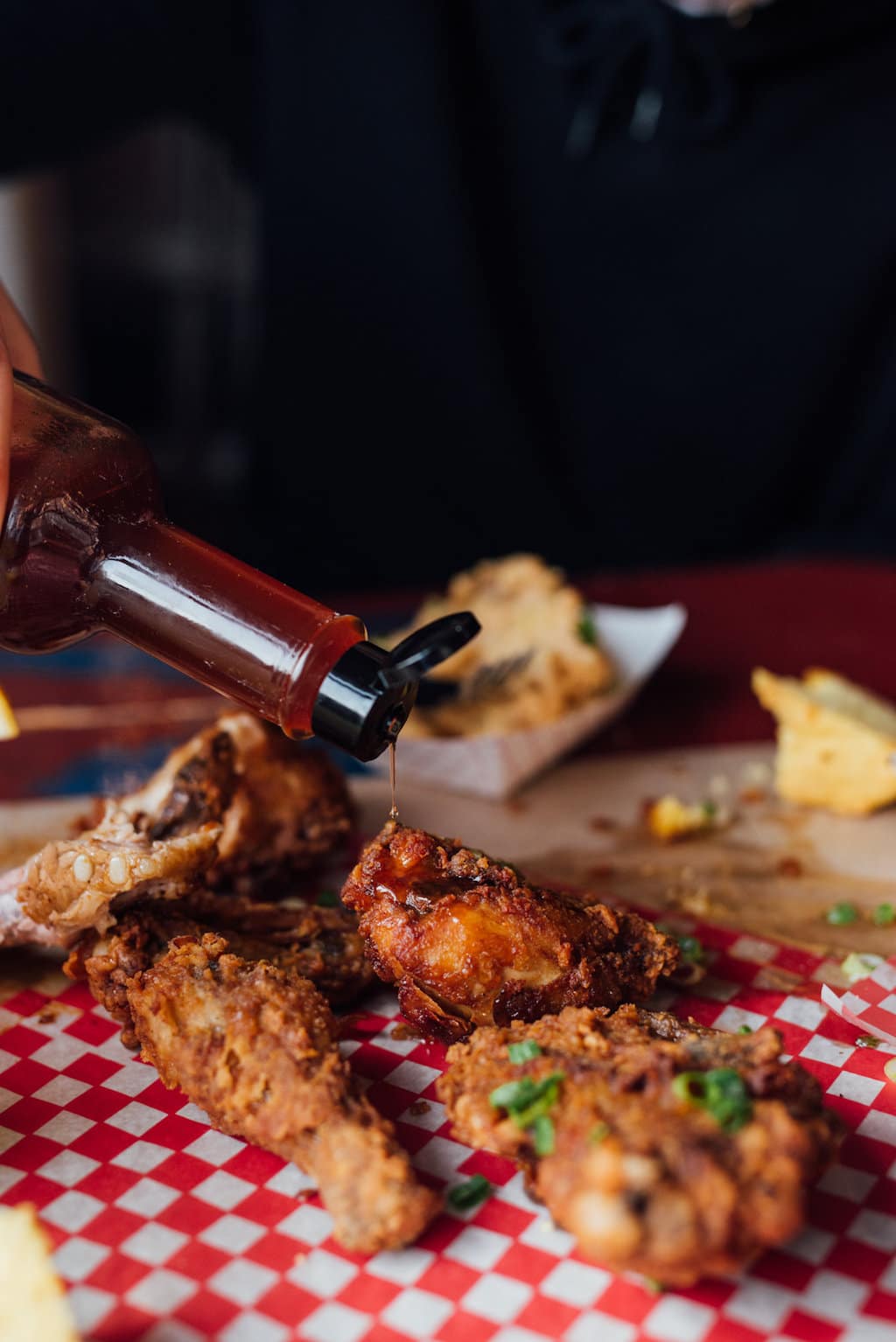 If you're craving fried chicken, burritos, or popcorn shrimp, we recommend this tex-mex address.
51 Rue Roy Est
Montréal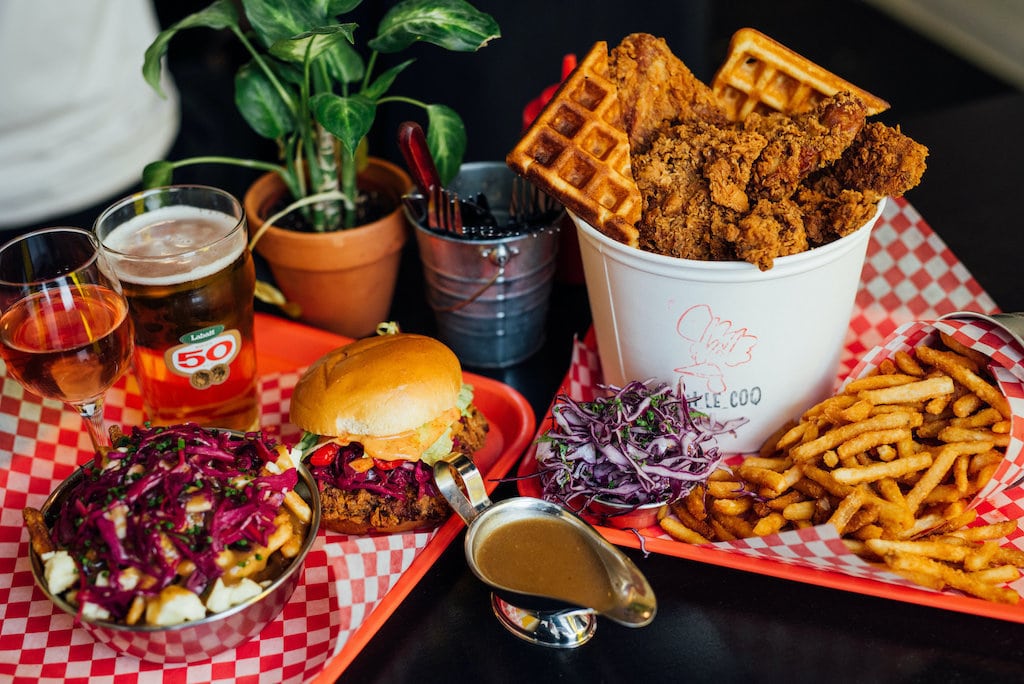 Our favourite fried chicken! We recommend the fried chicken sandwich — simply delicious.
1541 Avenue Van Horne
Montréal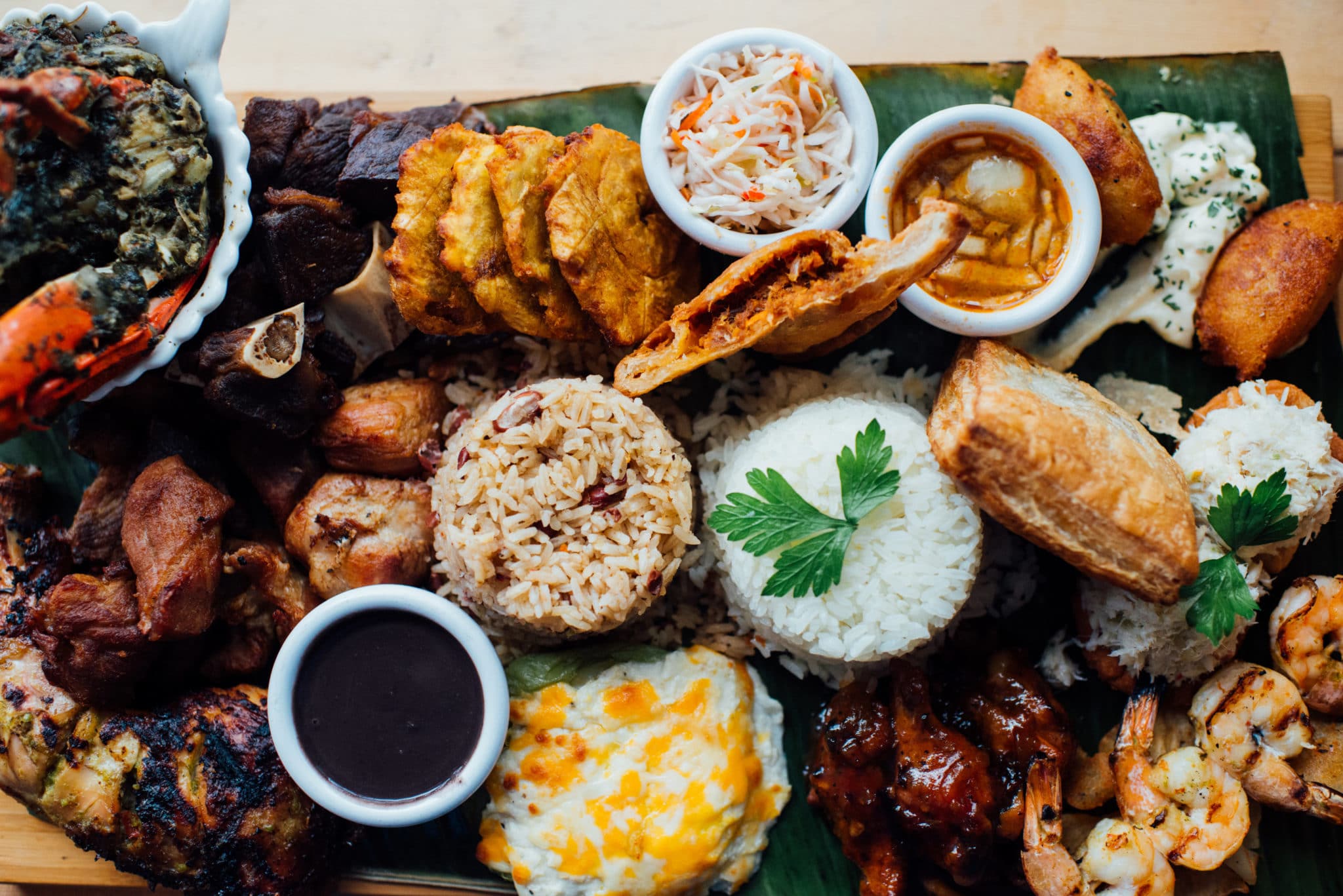 From plantain burgers, to grilled chicken, to their mac and cheese, this address offers exceptional Caribbean dishes.
6670 Rue Saint-Hubert
Montréal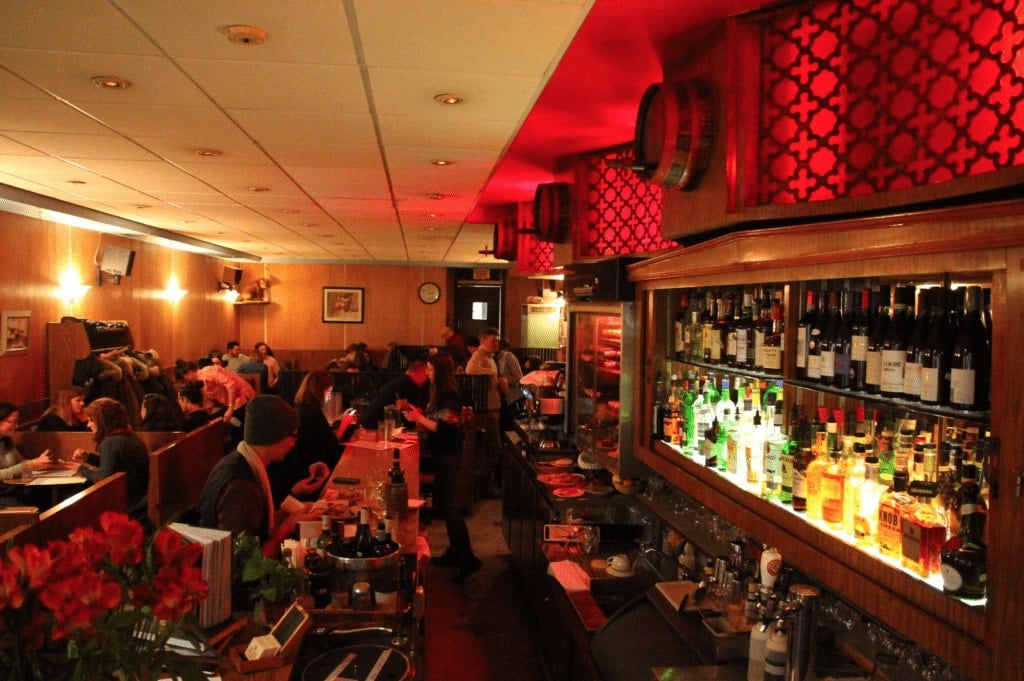 Nouveau Palais
One of the best burgers in town and lots of comfort food. Try it!
281 Rue Bernard Ouest
Montréal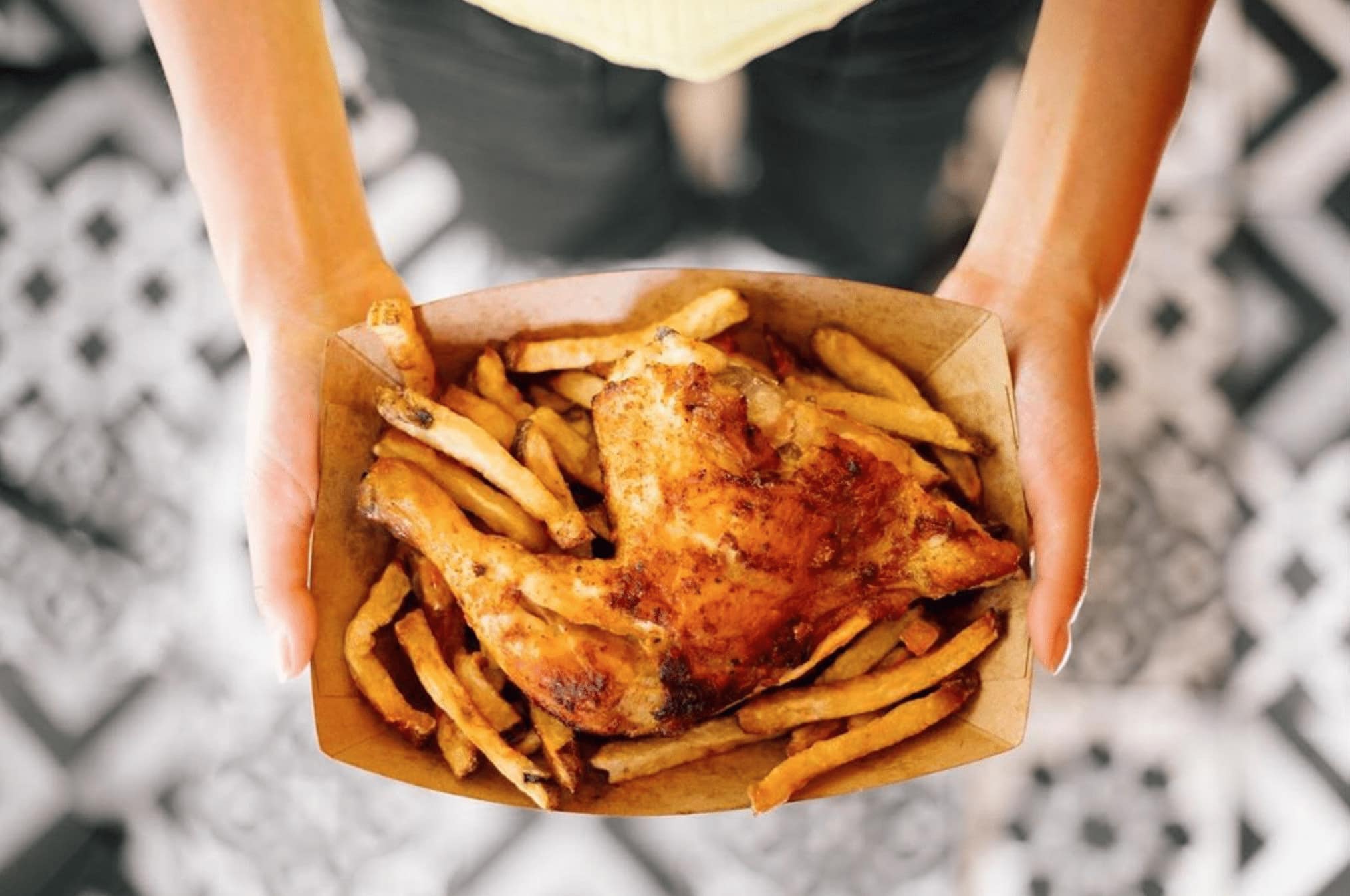 Some of the best Portuguese chicken in town (grain-fed, too) — try it in any form for take-out.
1108 Boulevard de Maisonneuve Ouest
Montréal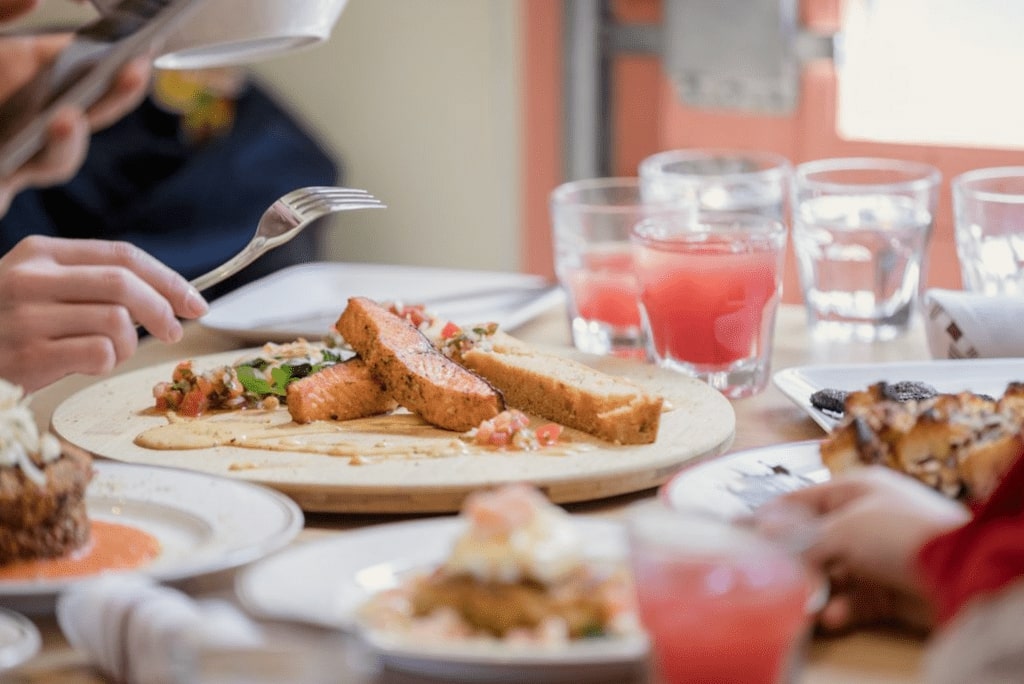 Restaurant with Caribbean flavours, the whole menu is available for take-out.
1487 Rue Sainte-Catherine Est
Montréal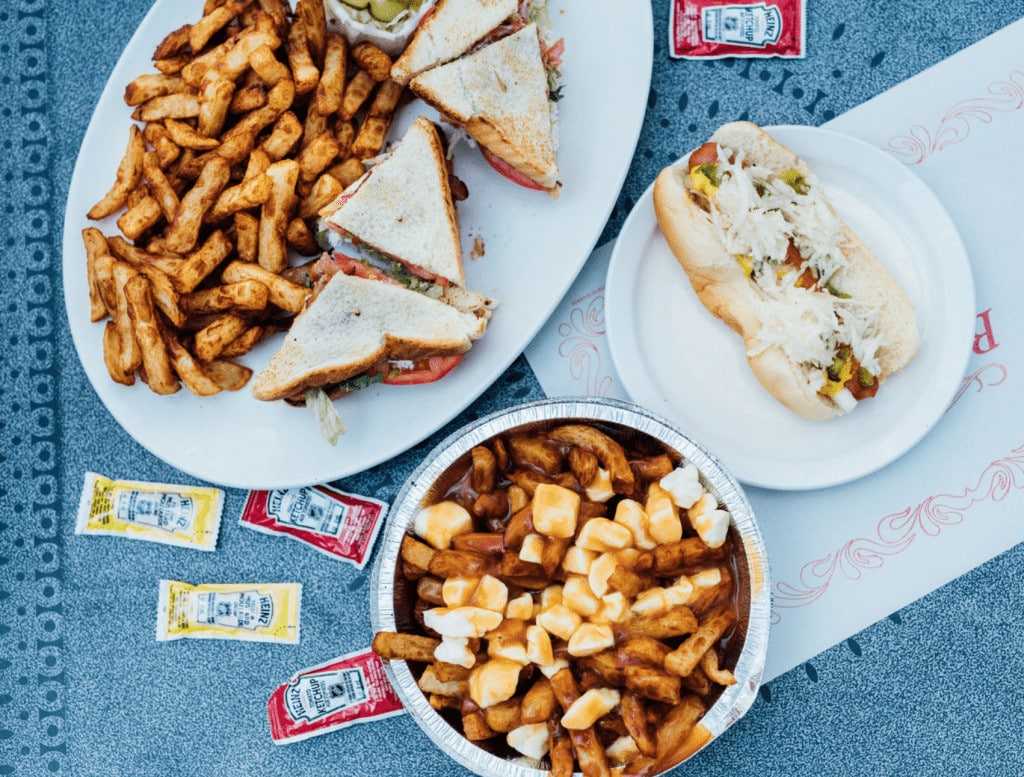 Poutines, hot dogs, and burgers available for take-out.
5501 Boulevard Gouin Ouest
Montréal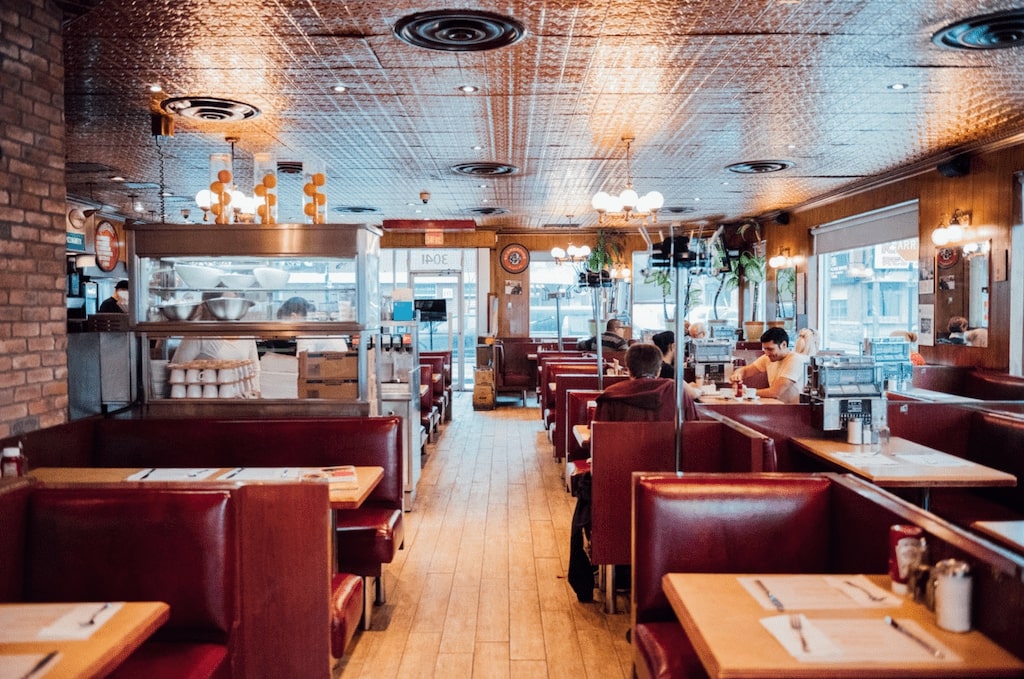 A retro snack bar in Saint-Henri, the Greenspot offers a short menu via Uber Eats.
3041 Notre-Dame Street West
Montreal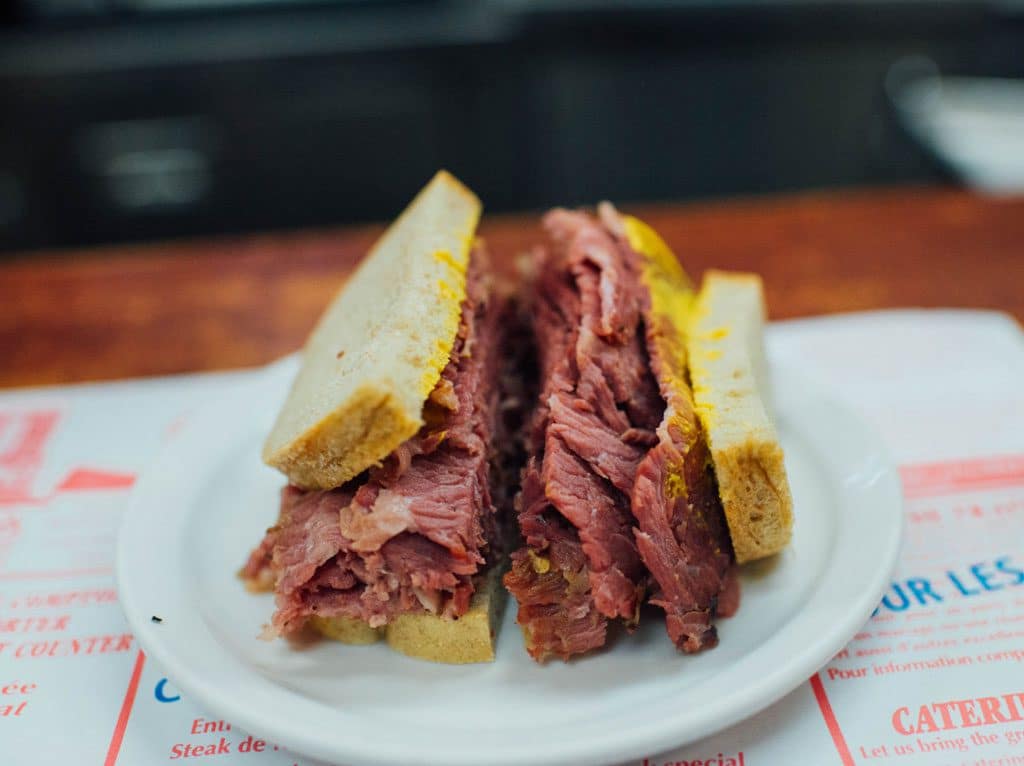 Everything was already in place for delivery before the pandemic, and since then, the business has doubled.
3895 Boulevard Saint-Laurent
Montréal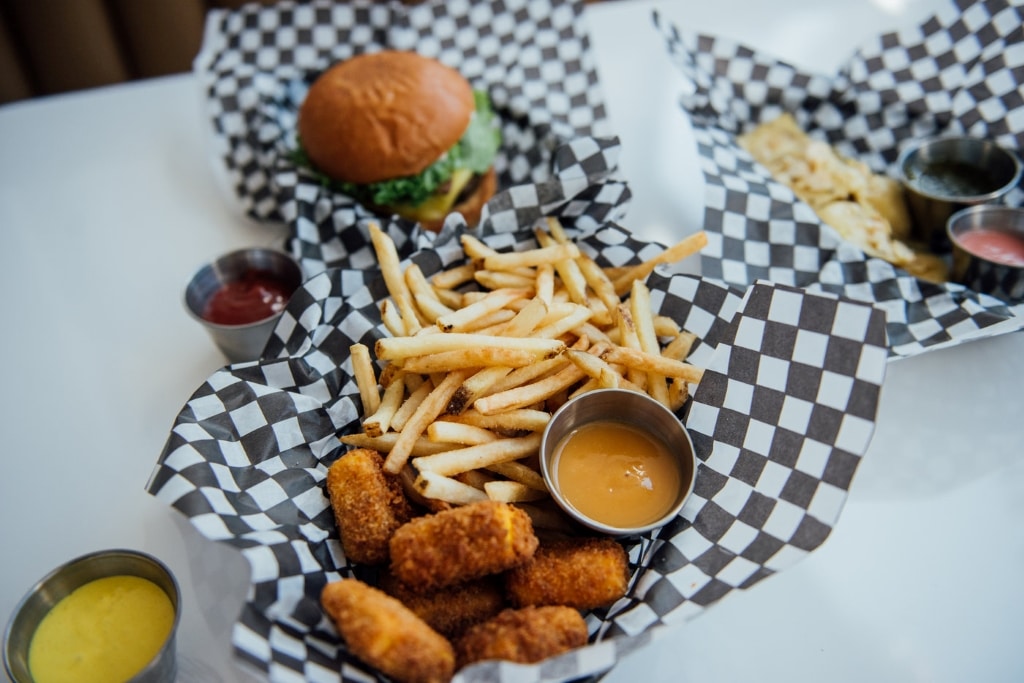 The vegan diner of the Mile End! Perfect for vegans who want to eat fast food.
5149 Avenue du Parc
Montréal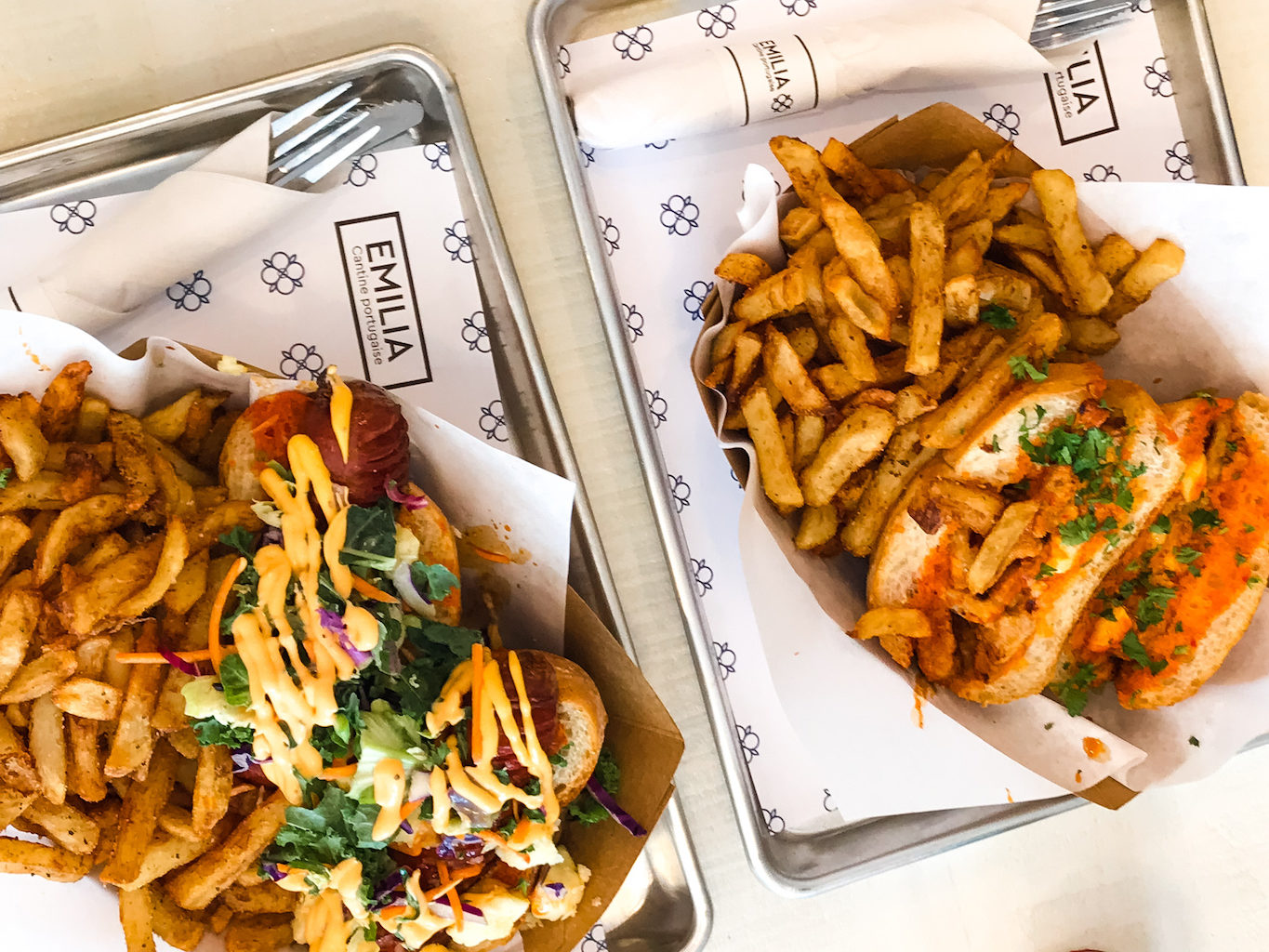 A Portuguese canteen that has a few locations across town. Delicious!
7901 Rue Saint-Dominique
Montréal
See on map
51 Rue Roy Est Montréal H2W 2S3
1541 Avenue Van Horne Montréal H2V 1L4
6670 Rue Saint-Hubert Montréal H2S 2M3
281 Rue Bernard Ouest Montréal H2V 1T5
1108 Boulevard de Maisonneuve Ouest Montréal H3A 1M7
1487 Rue Sainte-Catherine Est Montréal H2L 2H9
5501 Boulevard Gouin Ouest Montréal H4J 1C8
3041 Notre-Dame Street West Montreal H4C 1N9
3895 Boulevard Saint-Laurent Montréal H2W 1X9
5149 Avenue du Parc Montréal H2V 4G3
7901 Rue Saint-Dominique Montréal H2R 1X8