Where are the best Bánh mì (Vietnamese sandwiches) in Montreal?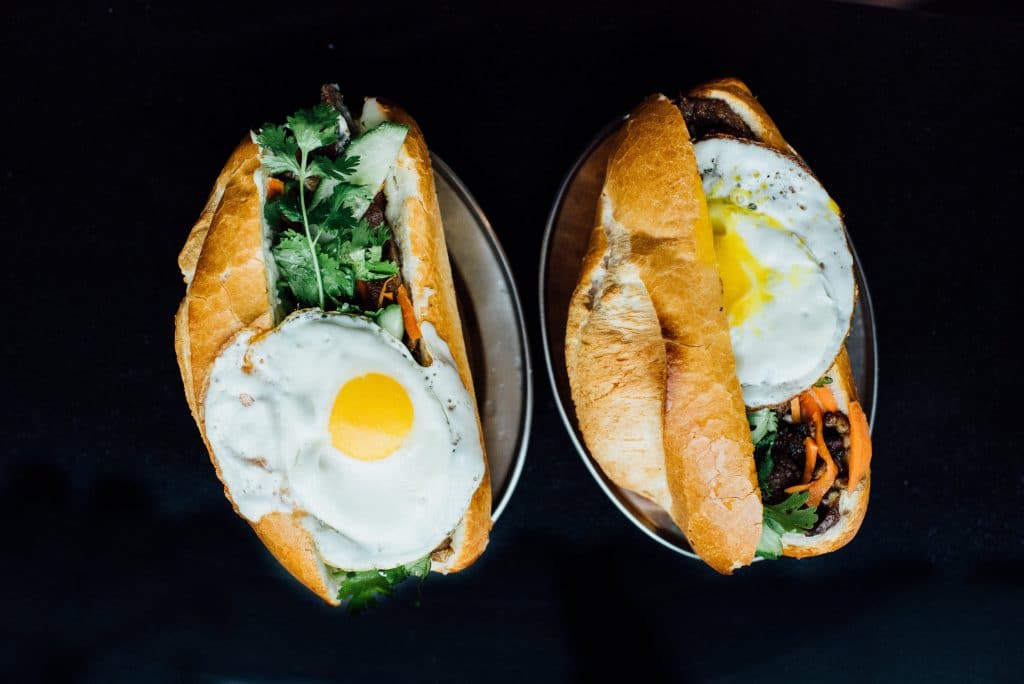 Bánh mì a Vietnamese word meaning "wheat bread" – and also the name for the delicious Vietnamese sandwiches that are eaten if you are in a hurry. It may be a simple sandwich but Bánh mì are all about the flavours!
The staple of this food is the Vietnamese baguette, a legacy of the days of French colonialism in Asia. These baguettes are smaller than the French version and are made with a mixture of wheat and rice flours so the result is a thinner and crustier baguette.
Banh mi are filled with raw vegetables and meatballs (Banh mixíu mại) or pâté (Banh mi pâté). They combine French-influenced ingredients such as pâté, as well as Vietnamese-inspired ingredients like carrots, pickled white radishes, cilantro, soy sauce and meat. Banh mi can include other fillings too, like grilled pork meat, grilled chicken, Silkie chicken, sardines with tomato sauce or pork meatballs in tomato sauce. Mayo can also be added.
In Vietnam, these sandwiches are served with a spicy sauce made from a chili base but here, the sauce is replaced instead by sliced jalapeños. Another variation is found in southern Vietnam and western countries where mayo, butter and egg yolks are added.
The classic Banh mi is served with pan-fried pork slices, pork patties, pork liver pâté, pork bristle and head cheese. The veggie version (Banh mi chay) is made with tofu or seitan. And we are seeing a breakfast version more and more, made with fried eggs, onion slices and served with butter or soy sauce.
Banh mi are a bit like our basic ham and cheese sandwich and they are found on every street corner in Vietnam. It's simple, easy to carry and ideal for eating-on-the-go. All the big cities in the US have adopted this delicious food and now in Montreal, several restaurants have incorporated Banh mi into their menus. So here is our list of the best Bánh mì in Montreal: