État de Choc: Turning the spotlight on local chocolate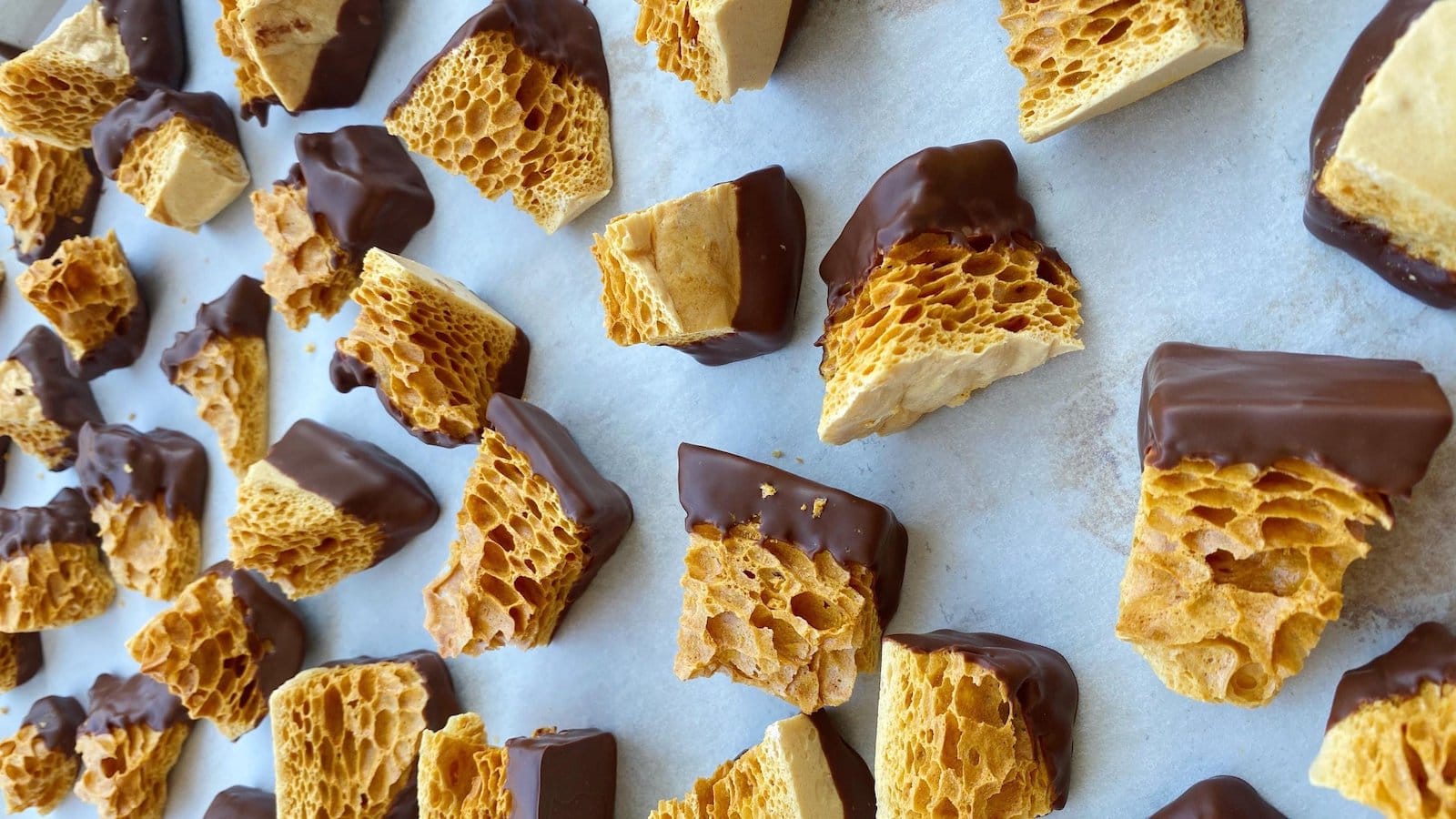 État de Choc

Monday: 11:00 AM – 4:30 PM
Tuesday: 11:00 AM – 5:00 PM
Wednesday: 11:00 AM – 5:00 PM
Thursday: 11:00 AM – 6:00 PM
Friday: 11:00 AM – 6:00 PM
Saturday: 10:00 AM – 5:00 PM
Sunday: 11:00 AM – 5:00 PM


Owner(s) Maud Gaudreau
Chef(s) Stéphanie Bélanger
Opened 2018

Offers a tasting menu
Accepts mastercard, visa, cash, debit
Opened since November 2018 on Saint-Laurent Boulevard, État de Choc is now one of the favourite places for chocolate lovers in Quebec and one of the best chocolate shops in town.
After studying business administration and managing a company in a completely different domain, owner Maud Gaudreau decided to open a chocolate shop to pursue her passion for chocolate, especially those made in Quebec. "For work, I had an assignment in chocolate making and I realized that I liked it. It's something I always liked to talk about, that I found interesting. When I decided to open a chocolate shop, I didn't think too much about it." And so, it was in the beautiful space in Little Italy that she decided to establish herself. The decor, designed by Patricia Côté of Bataillon, is magnificent in its simplicity and highlights the colourful packaging enveloping the precious chocolates.
A dedicated space for Québécois chocolate makers
In founding État de Choc, Maud Gaudreau had one objective in mind: to give a fair place to Quebec chocolate makers, whose products are beginning to be known, but were not known before. "I discovered Québécois chocolate makers and realized that not many chocolatiers use their products. The bean-to-bar products were mostly found in fine grocery stores. There were no places with a wide selection. In two years, we can see that the movement has already grown a lot." Bean-to-bar products are chocolates that are made from scratch in one place. Quebec manufacturers who work in this way include Qantu, Palette de Bine, Chocolats Monarque, Avaana, and Chaleur B, among others, and are sure to be found on the shelves of État de Choc.
The chocolate shop has become a place of sharing for the people of the area. People meet there to discuss, savour and discover exceptional products, much to the delight of the owner: "We advocate transparency and we collaborate with many people. Since we're all in the same business, there is some competition, but it's cool to say we share. People stop by and we talk about chocolate. We taste all the chocolates. It's really a passion.
The original recipes at État de Choc are the work of chocolate chef Stéphanie Bélanger. Among the in-house products there are bars, ingots, chocolate cards, spreads, and more; essentially, there is something here for everyone! Whether it's to purchase a thoughtful gift or to spoil yourself, a visit here is most definitely worth it. The house also offers workshops for people who want to learn more about the fascinating and often misunderstood product that is chocolate. A place to visit, if you haven't already done so!
Written by Marc-Antoine Ranger