Julie Vachon Chocolats: Magnificent chocolatier in Deschambault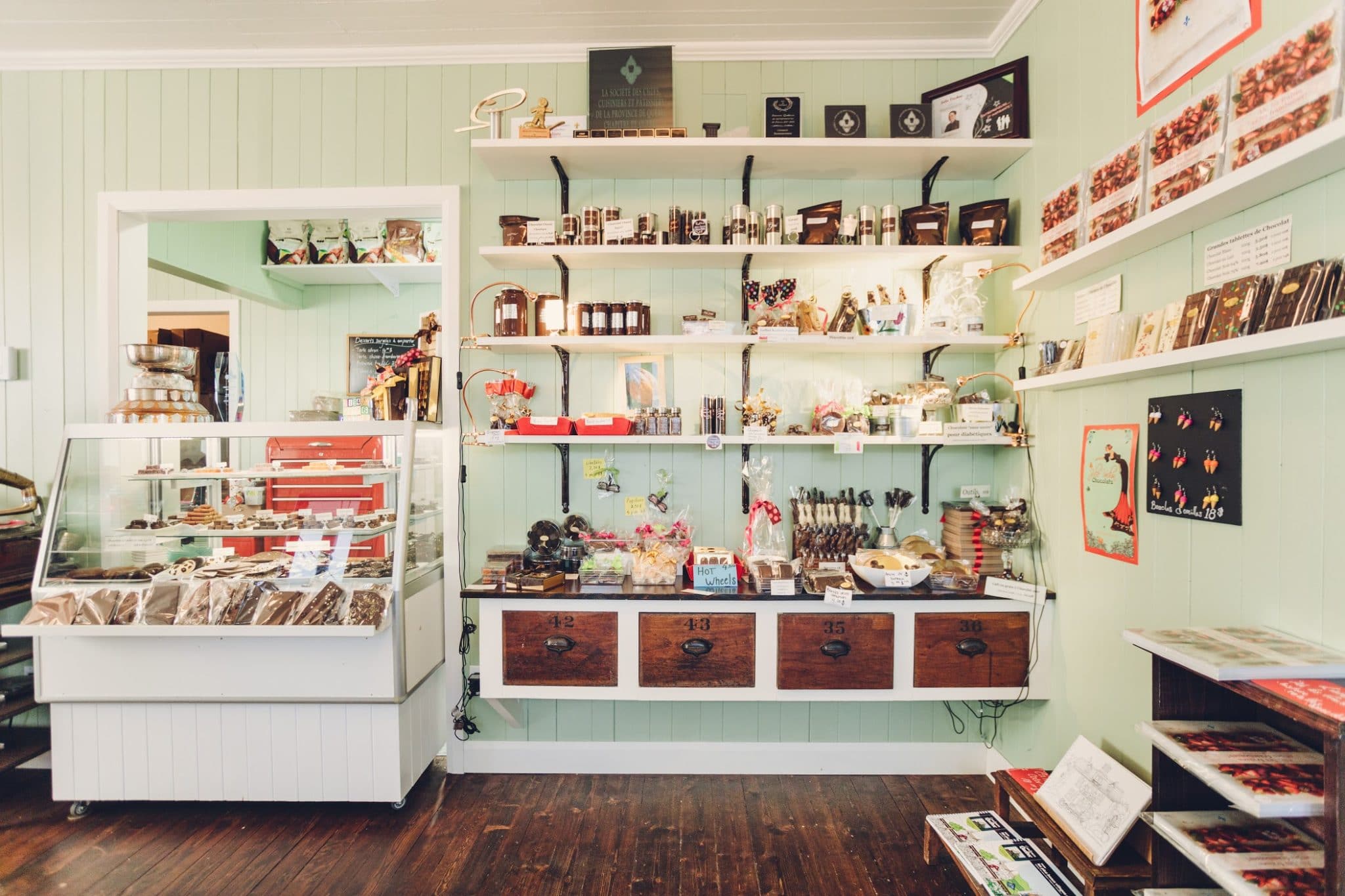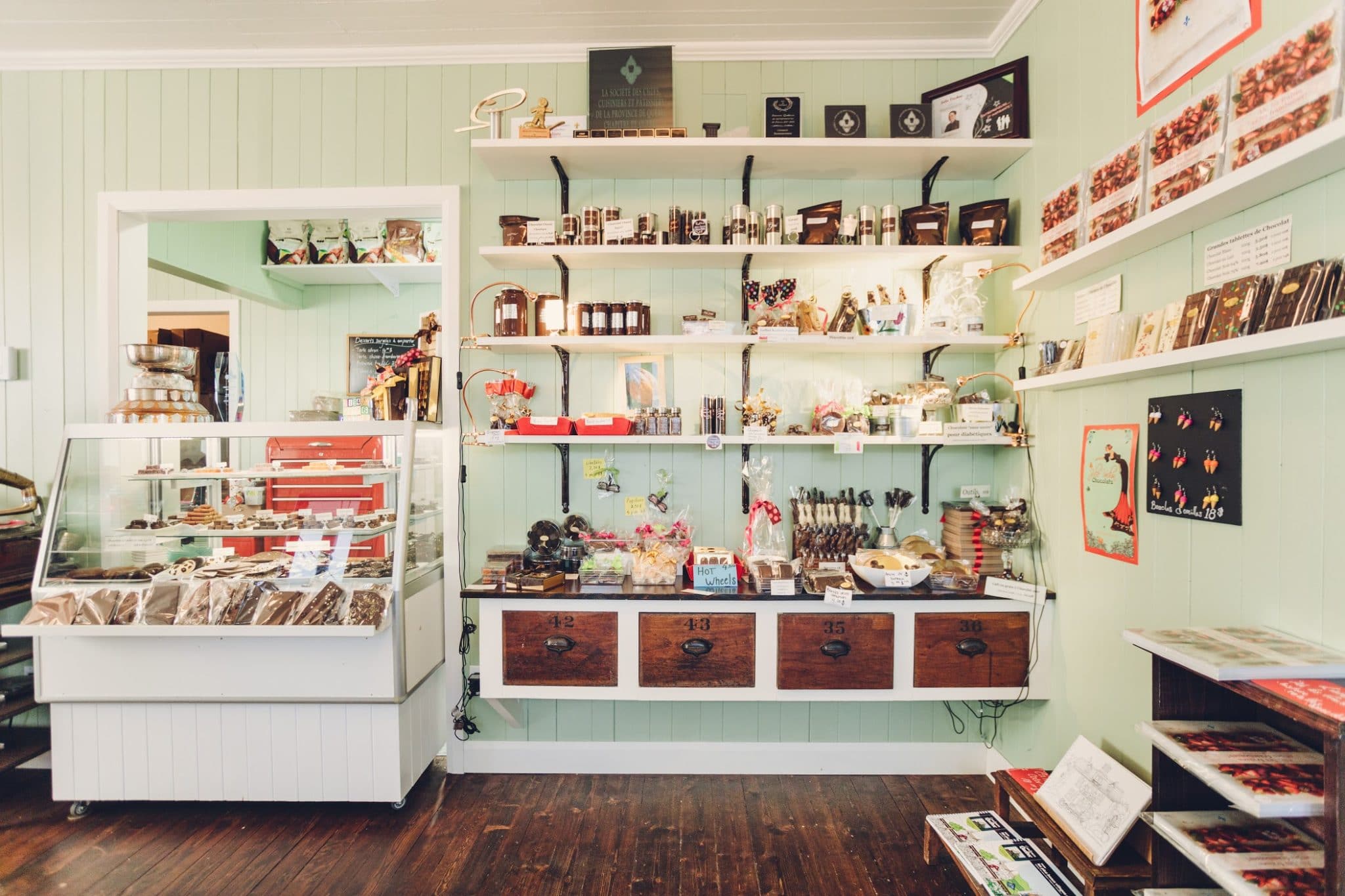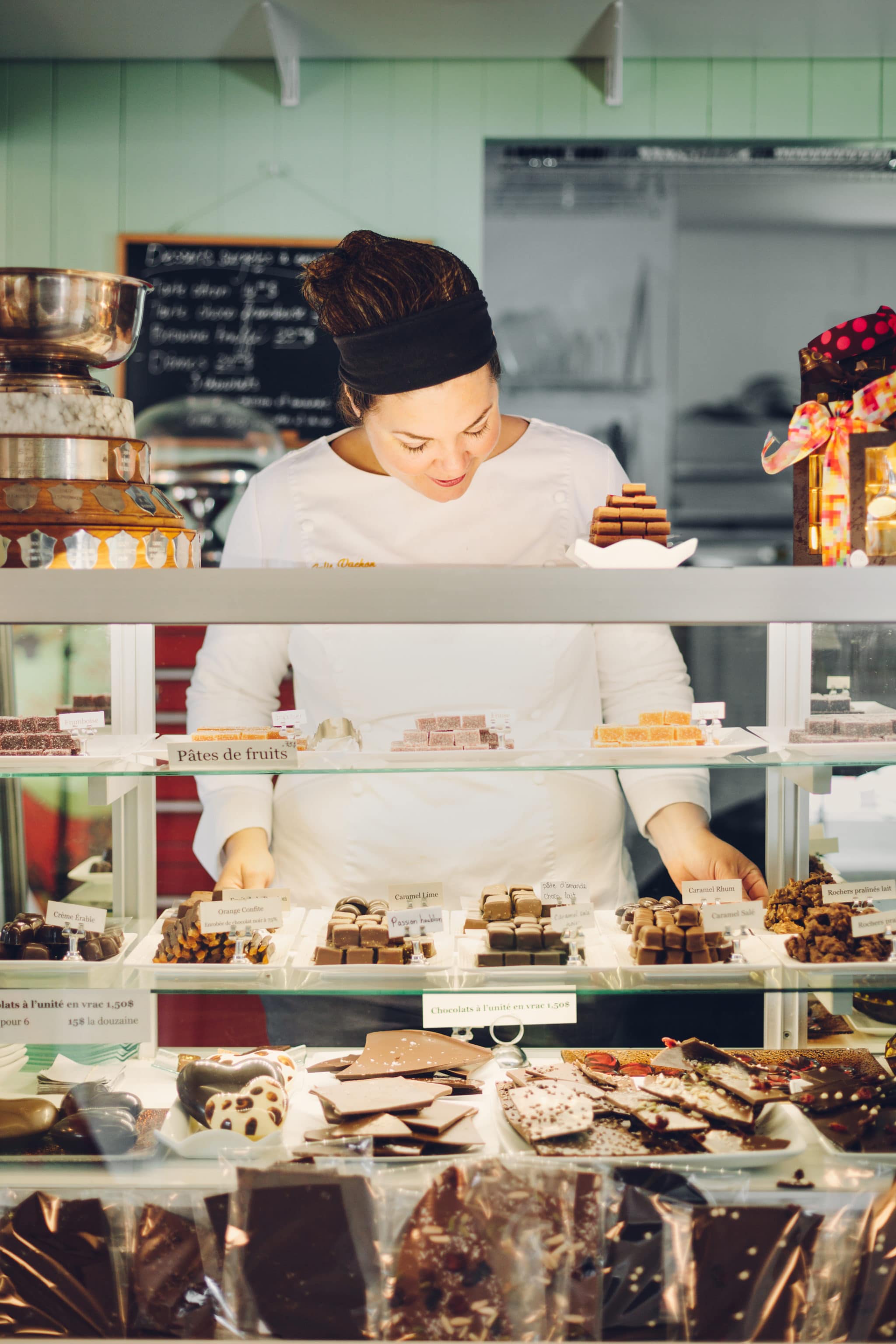 Julie Vachon Chocolats

Monday: 1:00 – 8:00 PM
Tuesday: 1:00 – 8:00 PM
Wednesday: 1:00 – 8:00 PM
Thursday: 10:00 AM – 8:00 PM
Friday: 10:00 AM – 8:00 PM
Saturday: 10:00 AM – 8:00 PM
Sunday: 10:00 AM – 8:00 PM

In 2011, Julie Vachon decided to make a living as an artisanal chocolatier. She opened her business in the small village of Deschambault, about 60 kilometres from Quebec City. In her charming boutique-studio, she offers high-quality artisanal chocolates, old-fashioned ice cream (in season), and homemade products; including chocolate hazelnut spread (one of the most popular items), chocolate-covered raspberry marshmallows, nougat, brownies, lemon tarts, and much more. Chocolate aside, Julie Vachon has made it her mission to promote as many local products as possible. It is also for her "a way to be socially involved and to encourage producers and friends," she explains.
Charmed by chocolate
We were charmed by Julie's chocolates. Among others, these included the milk chocolate and passion fruit chocolate, the orangettes, a classic salted caramel chocolate, and an irresistible layered chocolate with hazelnut praline, and white, dark and milk chocolate. Our favourite, however, was the dark chocolate with lime caramel; it was like a one-bite Key Lime Pie, but covered in chocolate! When the summer arrives, they serve their old-fashioned ice creams in many tempting flavours. A few of their offerings include crumbled graham cracker ice cream, tea-infused ice cream, and in the soft serve machine, homemade raspberry sorbet twisted with vanilla. A perfect classic.
Julie's beginnings
Julie Vachon had her beginnings in the chocolate world when she worked as a salesperson at a chocolate shop. When she mentioned her desire to work in the kitchen, the pastry chef told her that she'd have to take a pastry course. And so, she began studying pastry at the Capital Hotel School in 2002. It is through her field experience that Julie has perfected her skills over the years; first with an internship at the restaurant Saint-Amour in Quebec City, followed by L'eau à la bouche in Sainte-Adèle. After this, she went to France and Belgium, where she was able to learn the trade with renowned master chocolatiers.
Julie has been the recipient of several awards recognizing her work. For example, in 2018, she was recognized as National Pastry Chef of the Year by the Société québécoise des chefs cuisiniers.
This charming boutique-studio offers high quality, homemade treats to spoil yourself and those you love.
Written by Paule-Rachel Lalonde