Crémy pâtisserie: The crème de la crème of donuts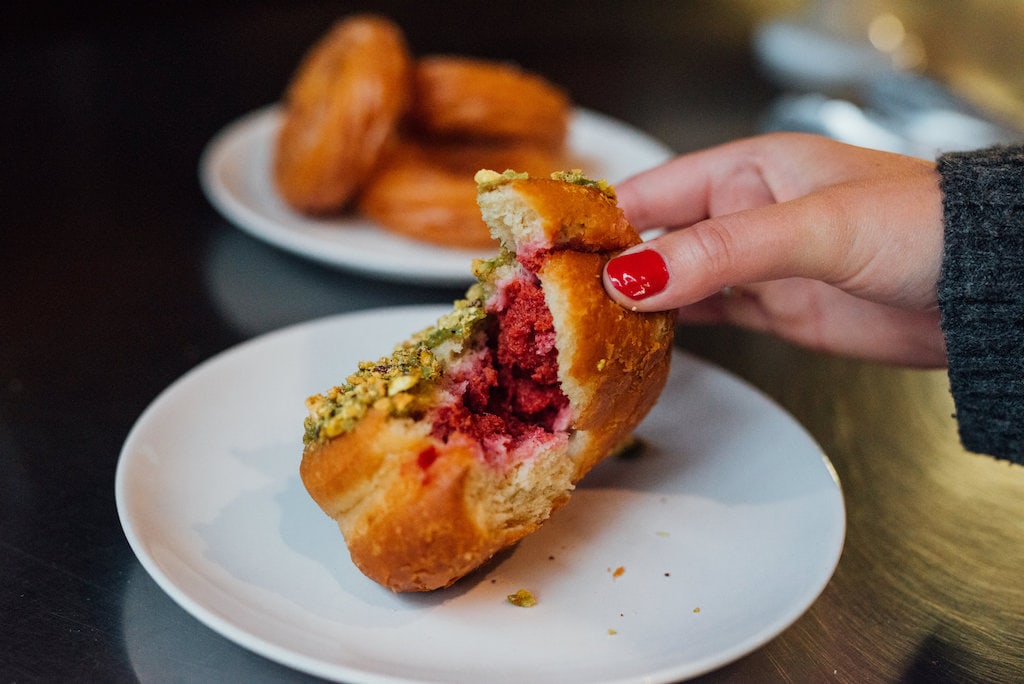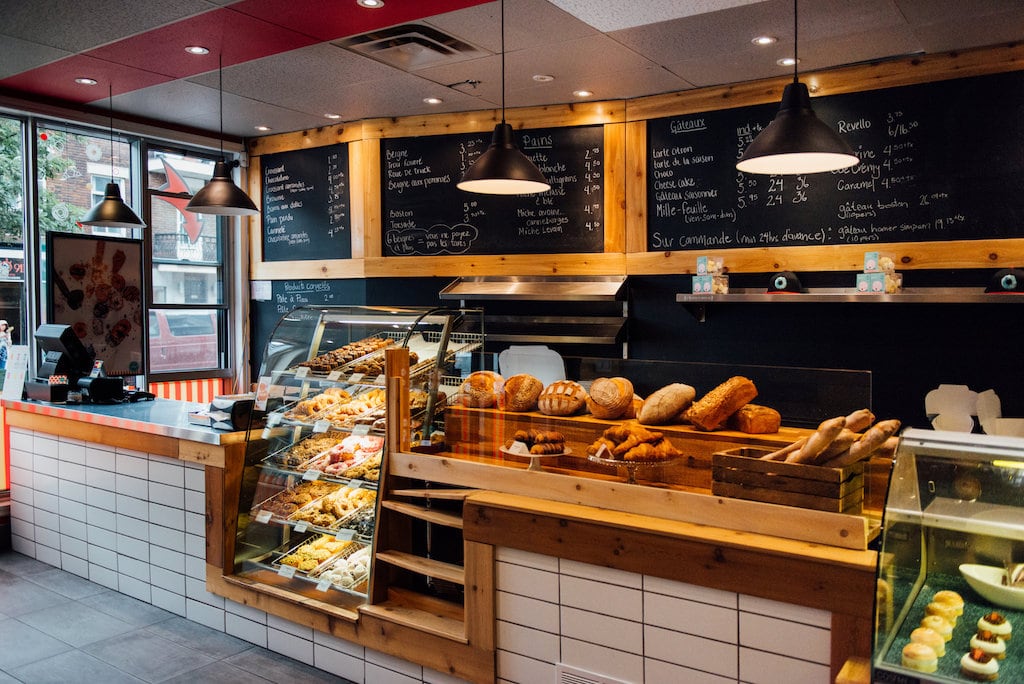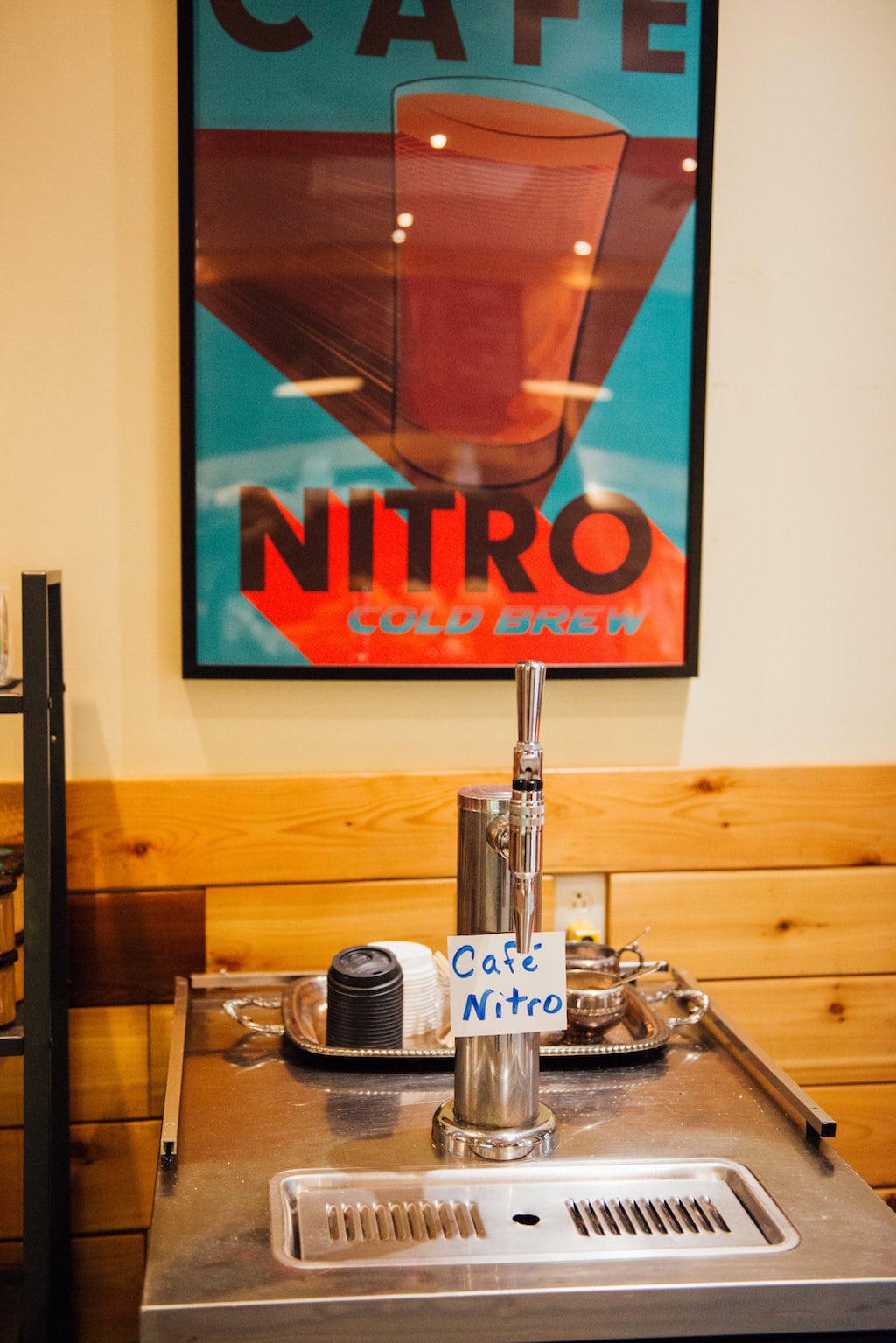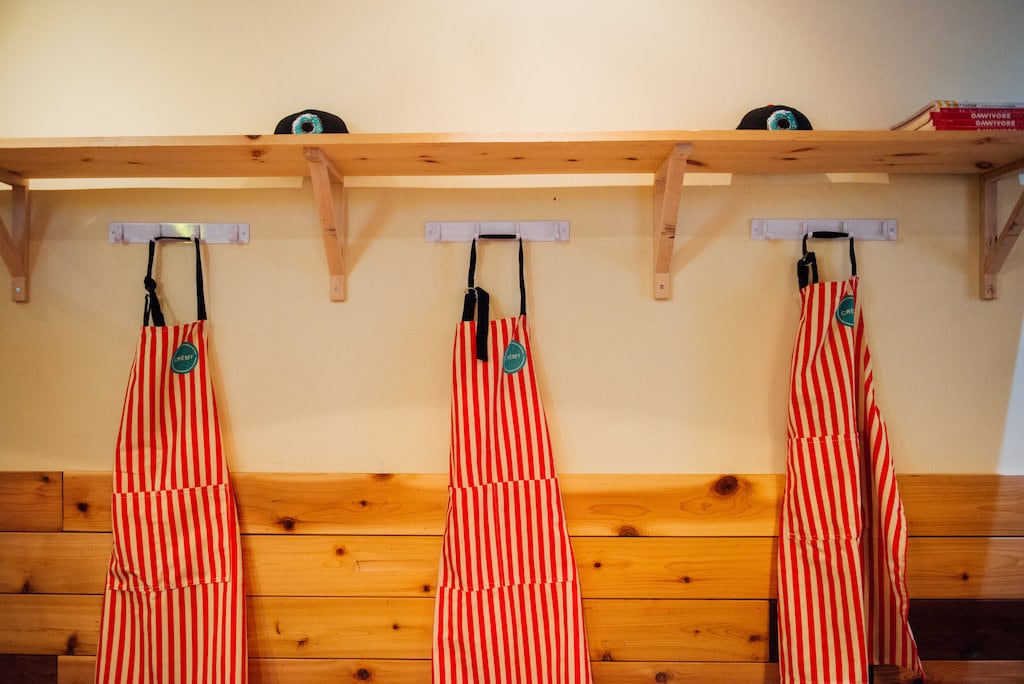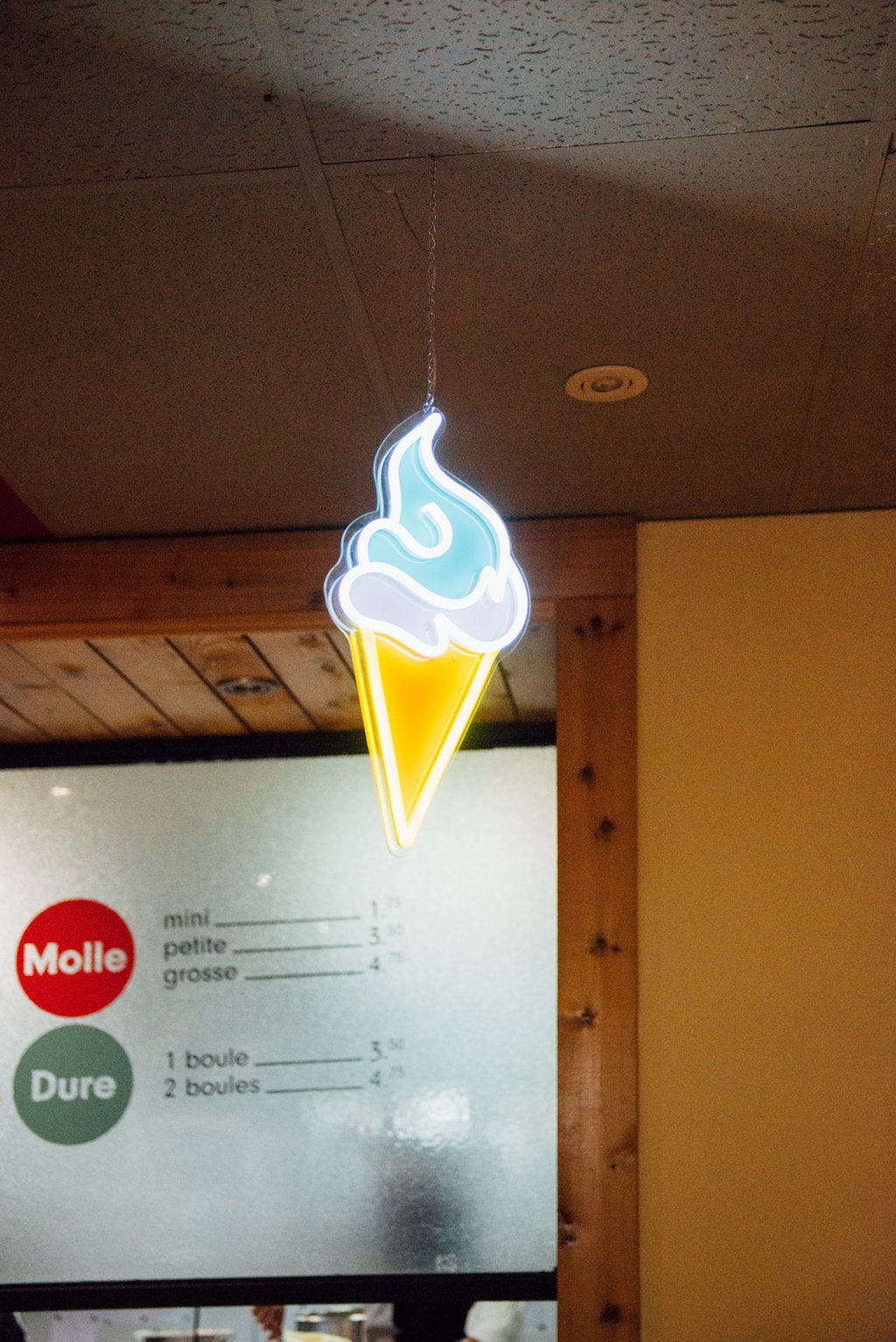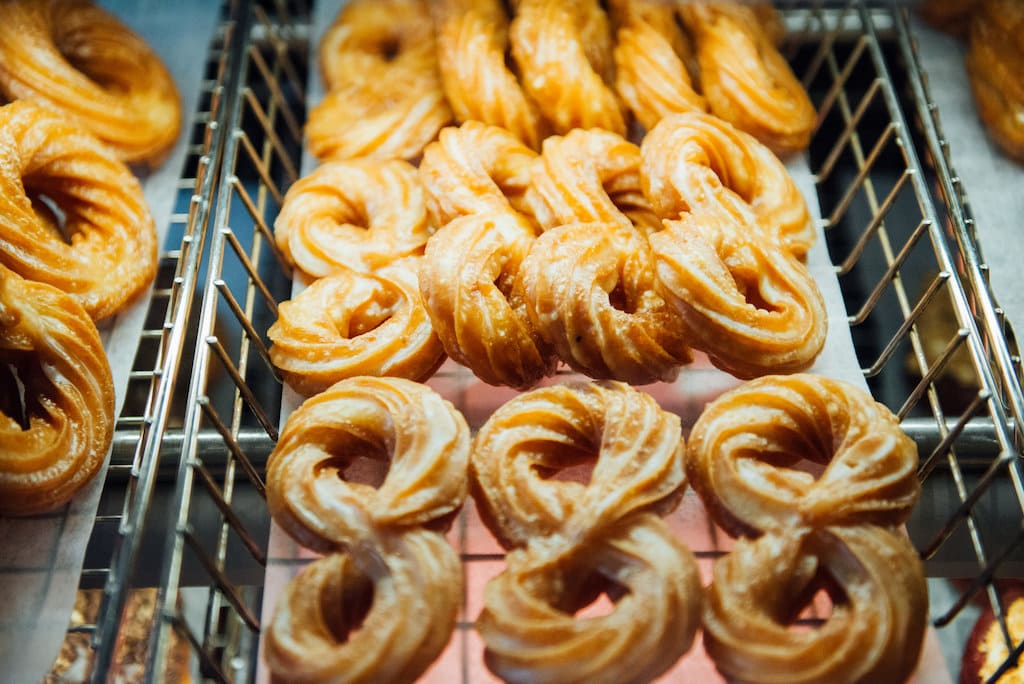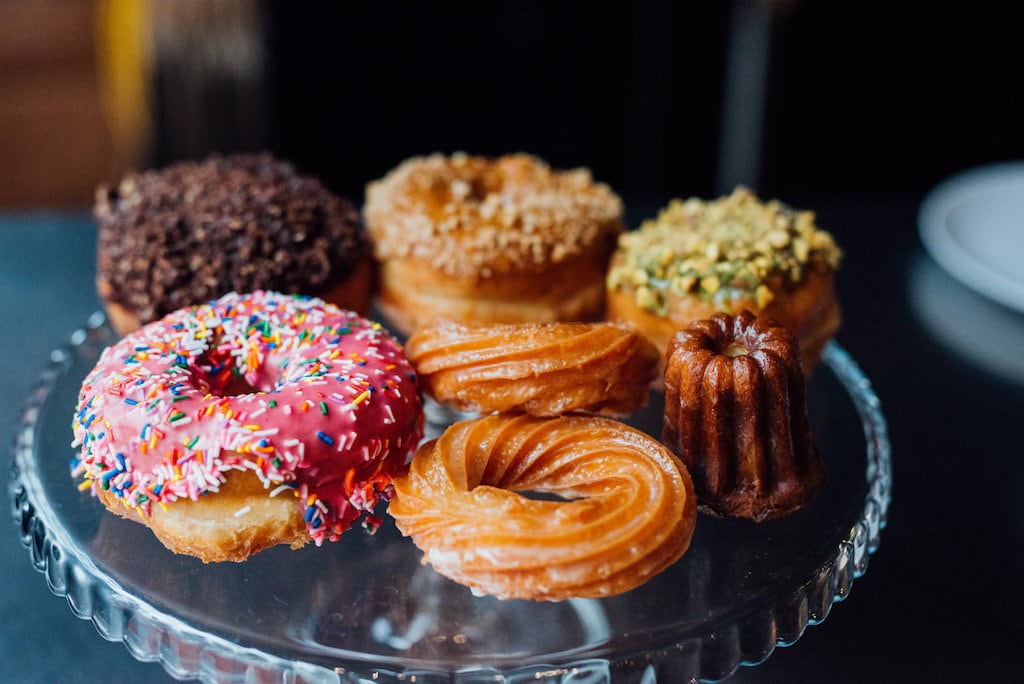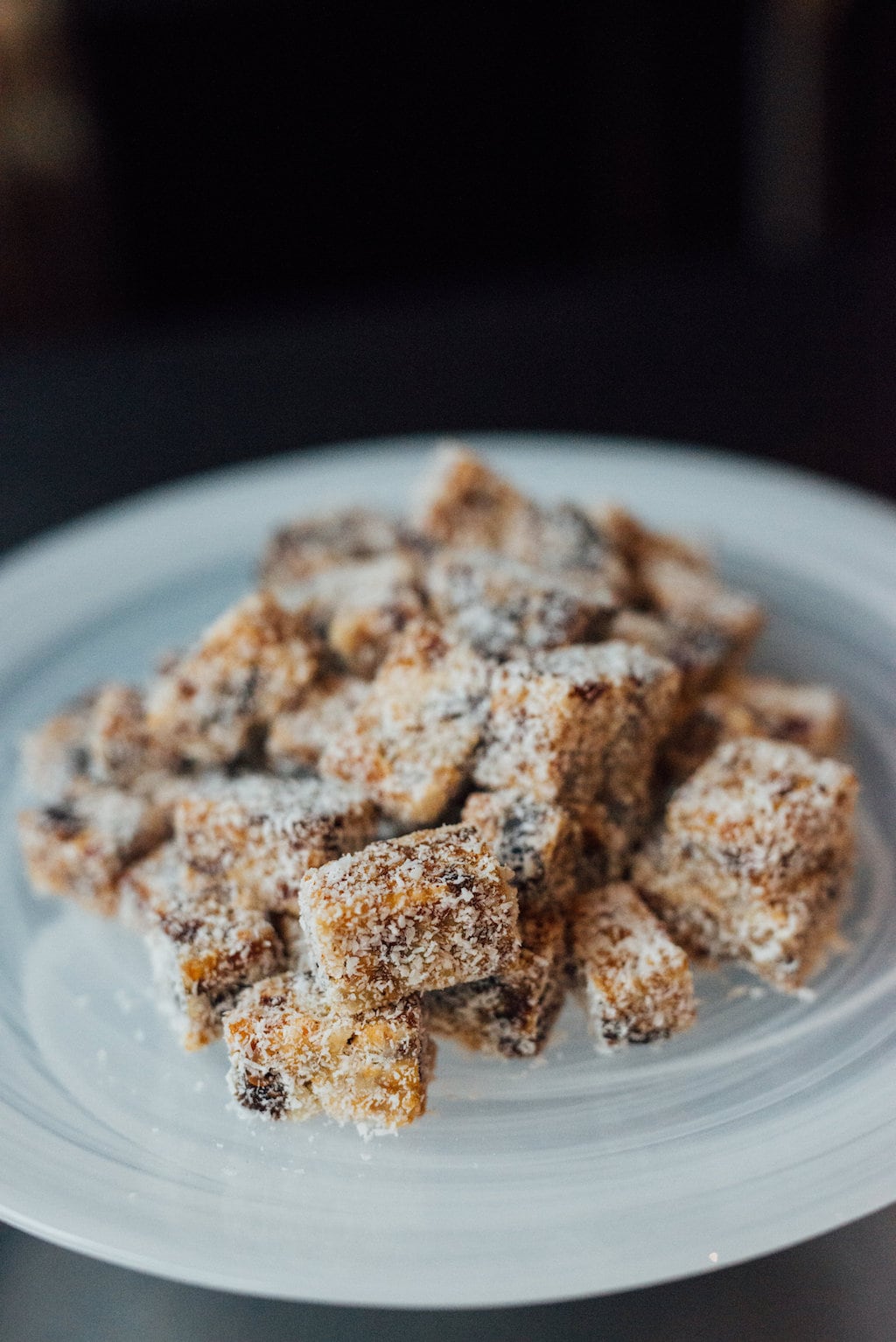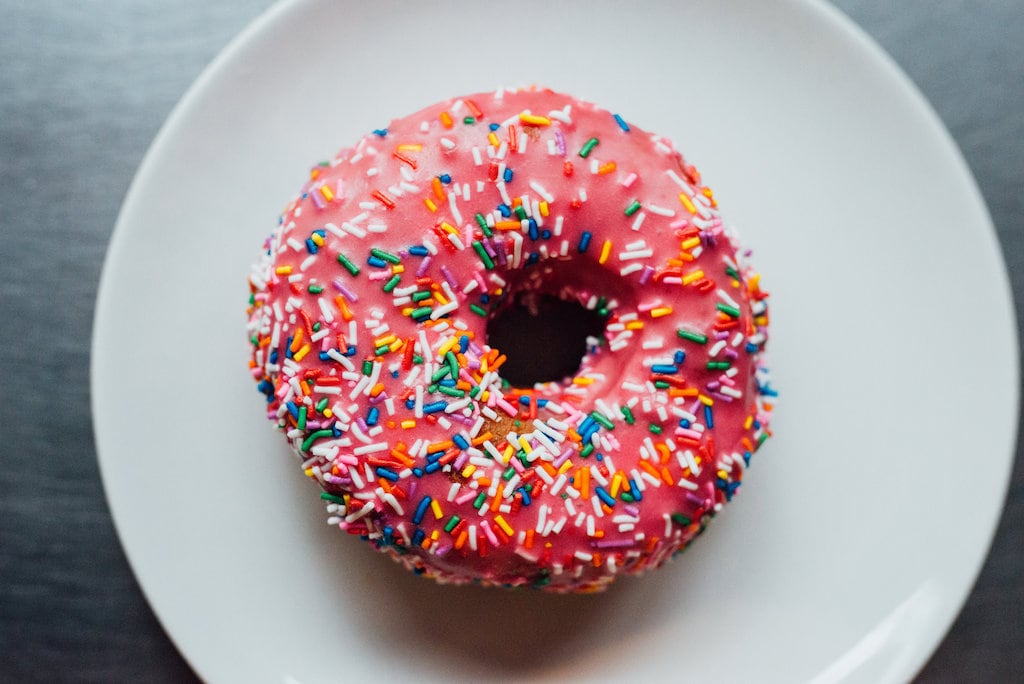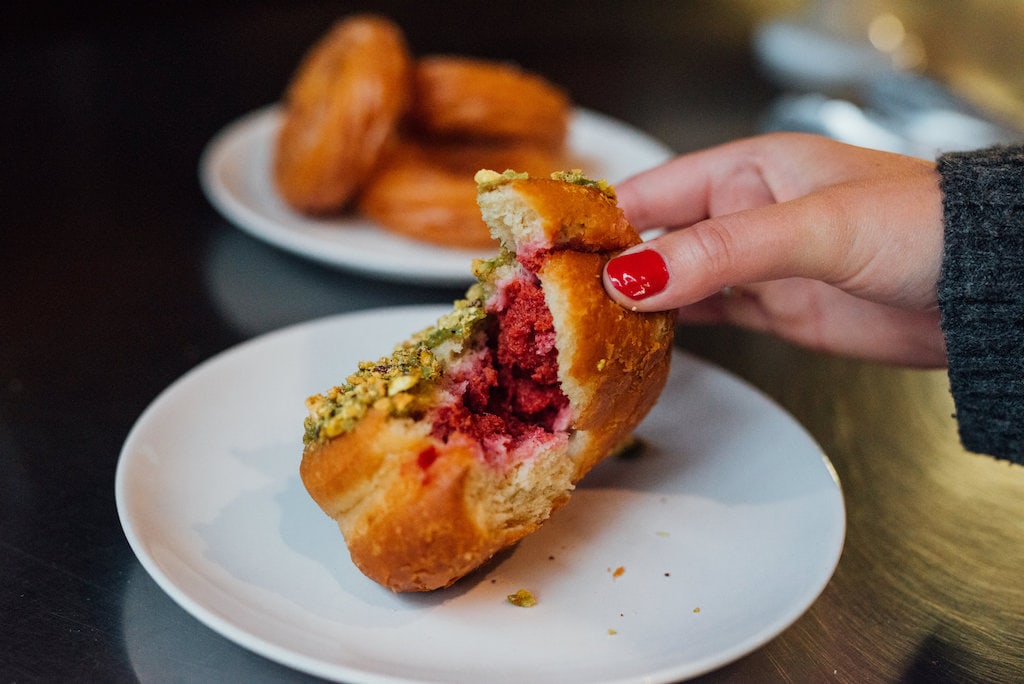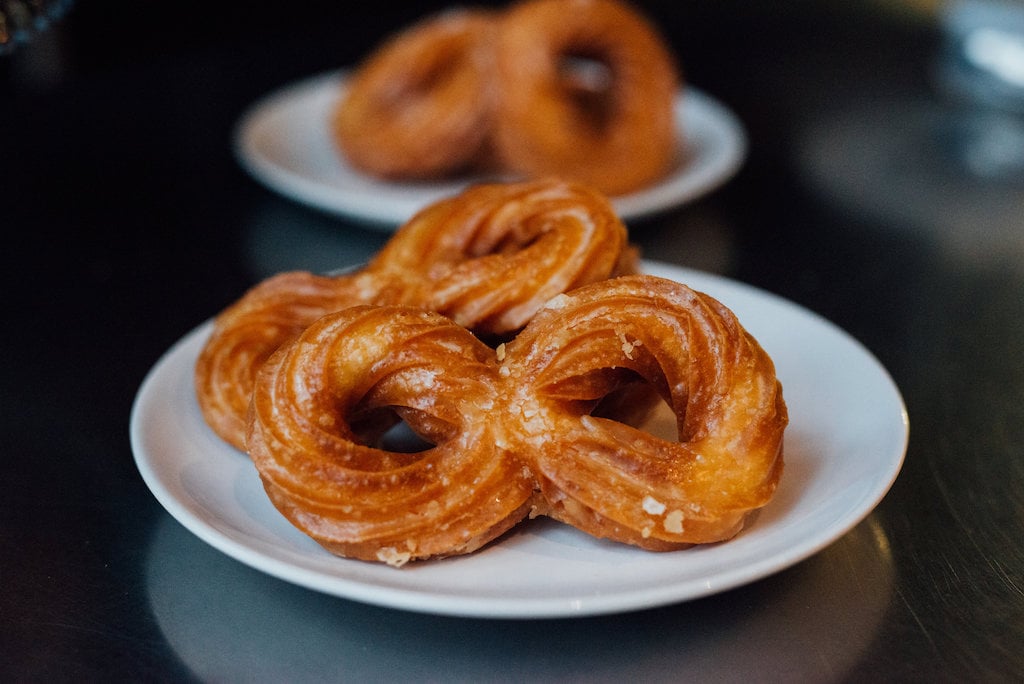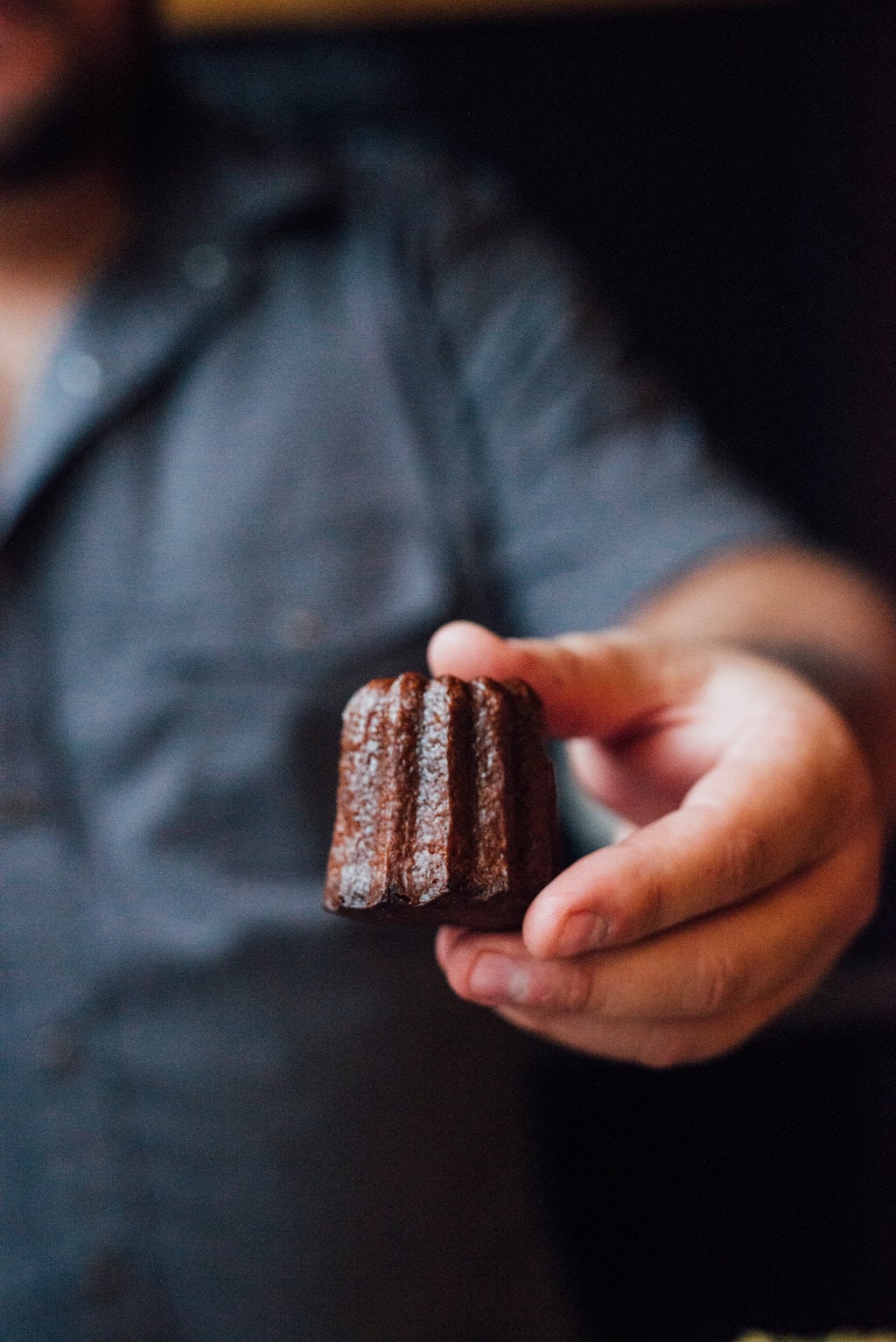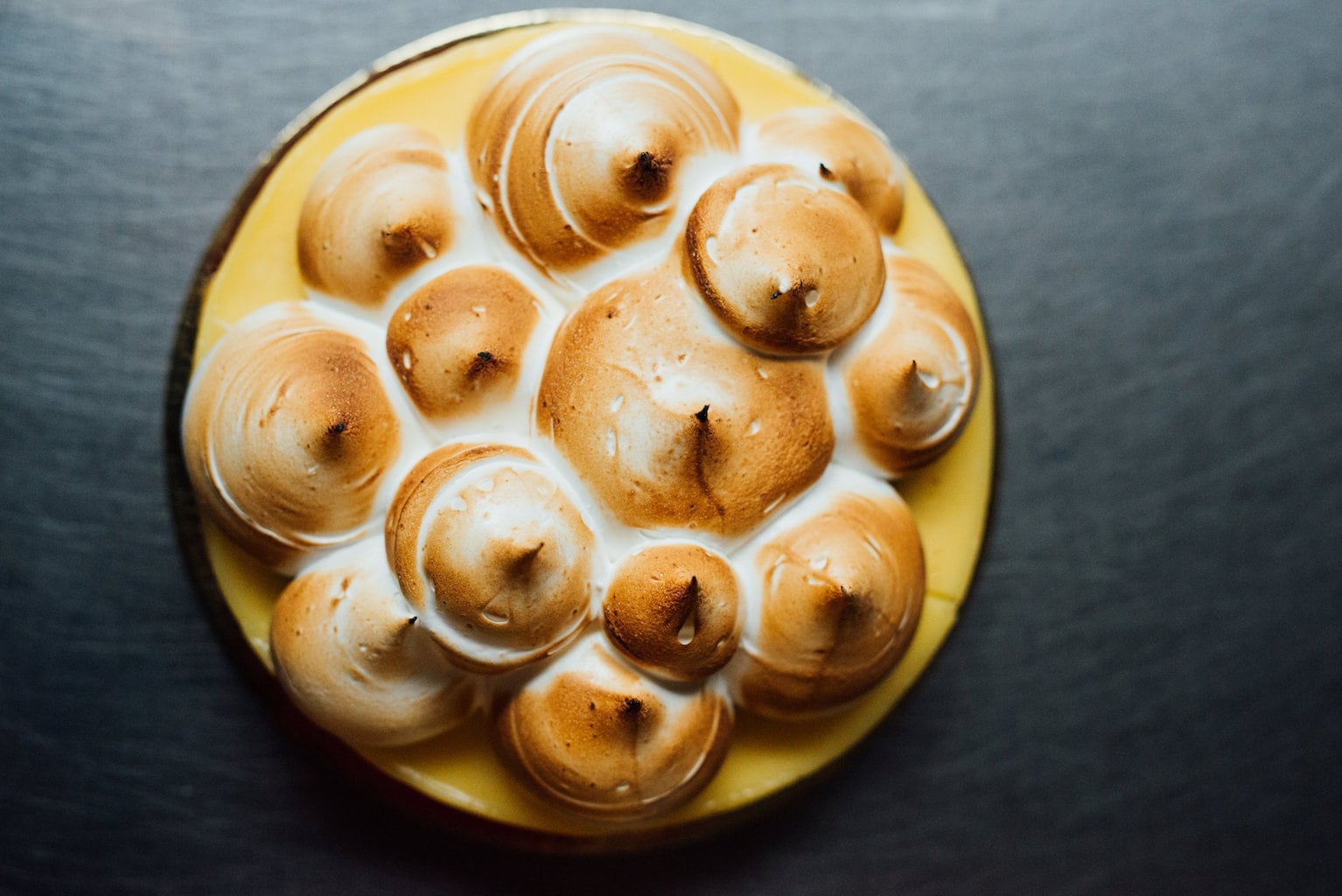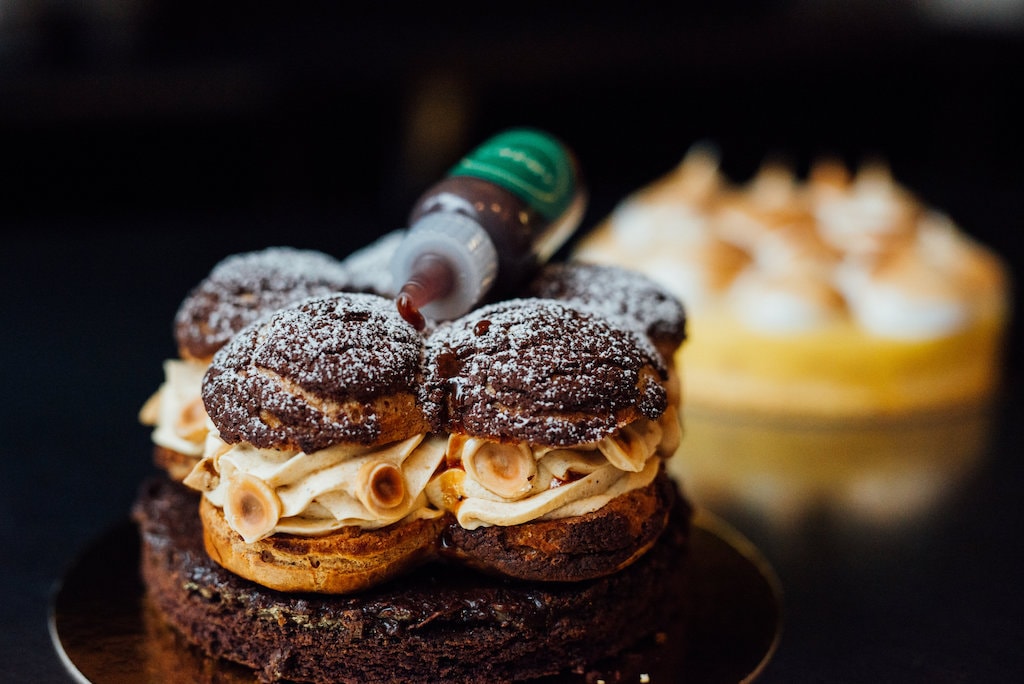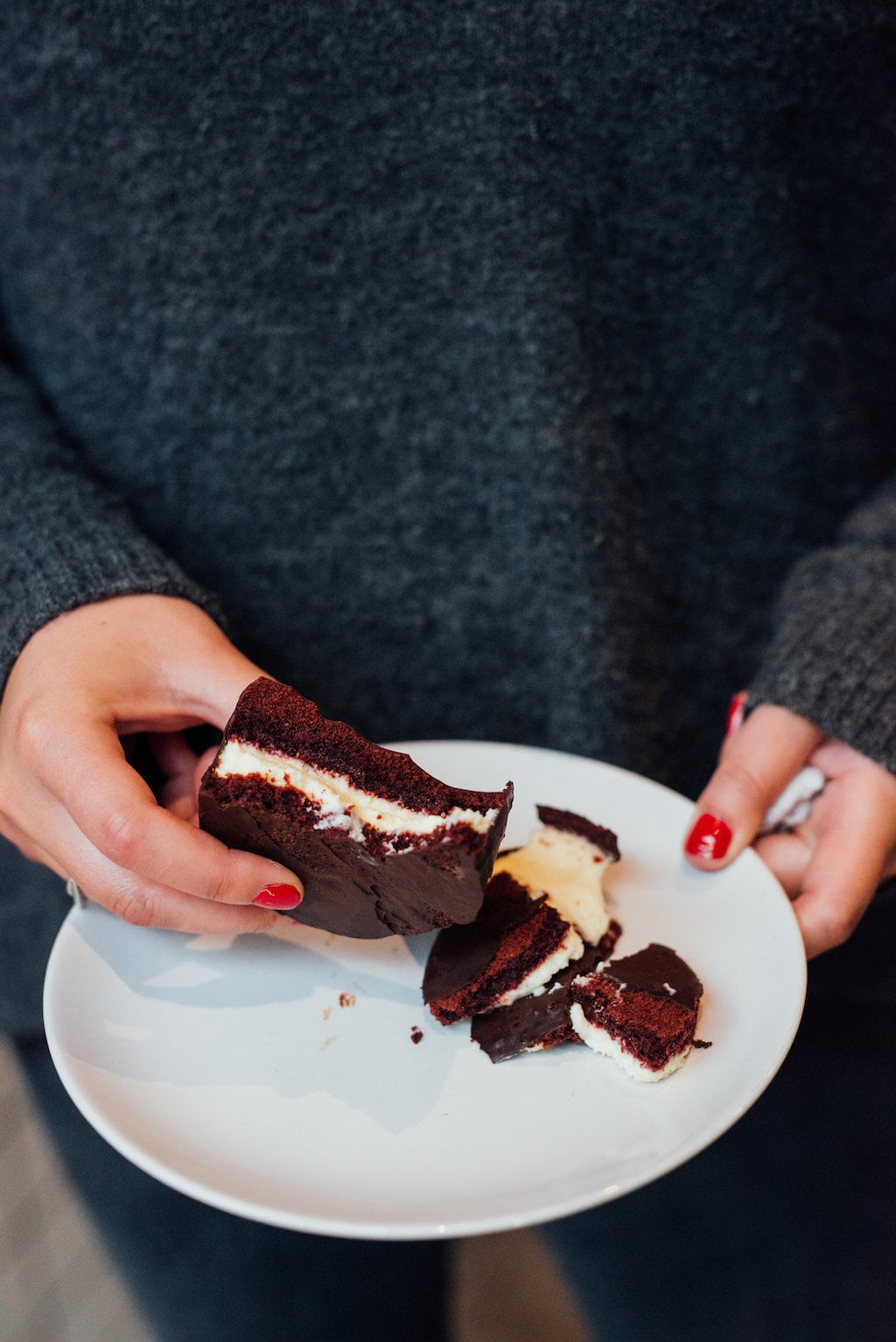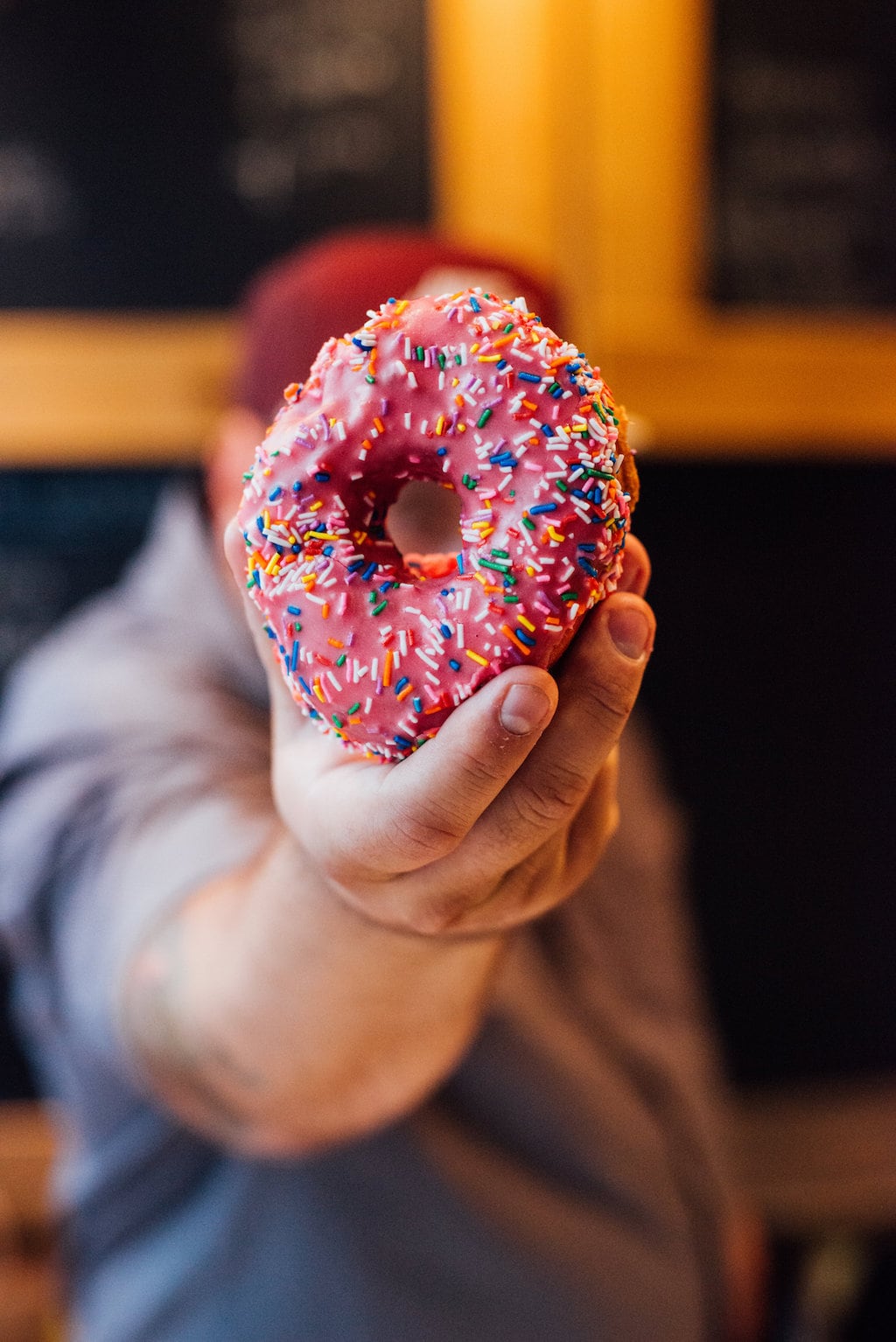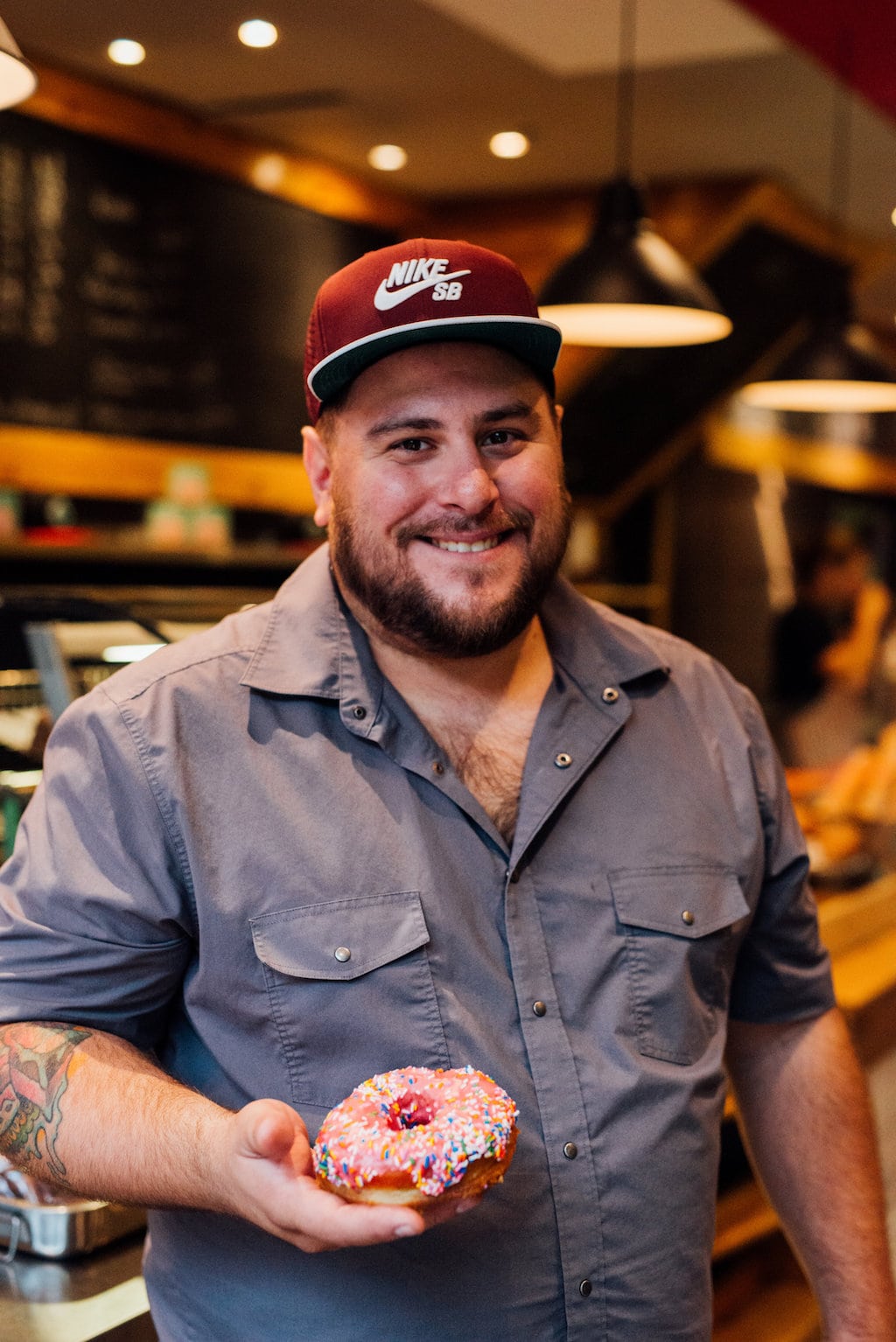 Crémy

$$
Monday: Closed
Tuesday: 9:00 AM – 6:00 PM
Wednesday: 9:00 AM – 6:00 PM
Thursday: 9:00 AM – 6:00 PM
Friday: 9:00 AM – 6:00 PM
Saturday: 9:00 AM – 6:00 PM
Sunday: 9:00 AM – 6:00 PM

This delicious address is a member of the Aliments du Québec au menu program! This means that they have chosen to highlight the wonderful products of Quebec and its producers in their menu – something we find admirable! Aliments du Québec au menu is a recognition program for restaurants that value Quebec products in their cuisine. To learn more, click here.
Crémy is a friendly pastry shop on Mont-Royal Avenue East that is definitely worth a visit! If only for its entertaining owner, Rémy Couture.
Rémy, like Crémy, is colourful, full of flavours and unique. Rémy is fundamentally a gourmet. He's also someone who trained with the famous French pastry chef Pierre Hermé, and has worked at Le Local, Laurie Raphaël, Chez l'Épicier, Decca 77, Bar et Boeuf and Arhoma, among others. "When I saw how popular my pastries were at Arhoma and that all the restaurants were buying them from me, I thought I had to do this for myself." And that's what he did.
So, in August 2011, Rémy opened his Crémy pastry shop in the heart of the Plateau Mont-Royal, where he makes his excellent donuts. As soon as it opened, Crémy became very popular, "except during my first summer, when I realized that summer was a little different. There weren't enough customers. Montreal's foodtrucks began to gain popularity and Rémy thought it was a great idea. "But I didn't have a dime to buy a truck, so I had to get creative. To remedy this problem, the second summer, he bought a delivery bike and souped it up: "I barely modified it at the time… It was a little rough on my business, but it worked out great! After a summer, I had the bike redone to make it more professional and things just went from there." Now, you can see Rémy's famous bikes all over town and more recently, the Crémy Mobile in Montreal's many festivals. You can now follow Rémy on Youtube with his show Saint Crème.
The charming team of the little pastry shop welcomes you in its retro and friendly space. A dozen people can sit on the red stools at the counter to savour the little sweets of the house accompanied by a café from Toi, Moi & Café. The pastry shop has of course been successful for a few years! And a big part of Crémy's success is the charisma of the pastry chef, who takes great pride in his shop and their excellent products. "I like to make things that are really comforting, but a little more upscale," he says.
The bakery serves, of course, Crémy's gargantuan donuts characterized by their surprising flavours and excellent texture. House specialties include the "roue de truck au citron" and the caramel and fleur de sel donut (our favourite), as well as the house Joe Louis. Rémy also offers a variety of pastries that change with the seasons. The patisserie also offers great cakes and luscious homemade pies, like his delicious lemon pie. To stock up on gourmet goodies at home, Crémy also makes homemade sugar sauces, caramels, jams, and ketchups, as well as great breads and pastries made on site. With their excellent products, Crémy is on our list of the best pastry shops in Montreal and, of course, on the list of the best donuts in town!
"What I love about my bakery is how much I feel at home here. I think customers feel it when they walk in here, that comforting, very personal feel."
We love Crémy Patisserie for its fabulous treats: we keep going back to enjoy the comforting pastries and to run into the funny and friendly Rémy Couture.
Written by Sophie Monkman
Photography by Alison Slattery