Five questions for Laurent Duvernay-Tardif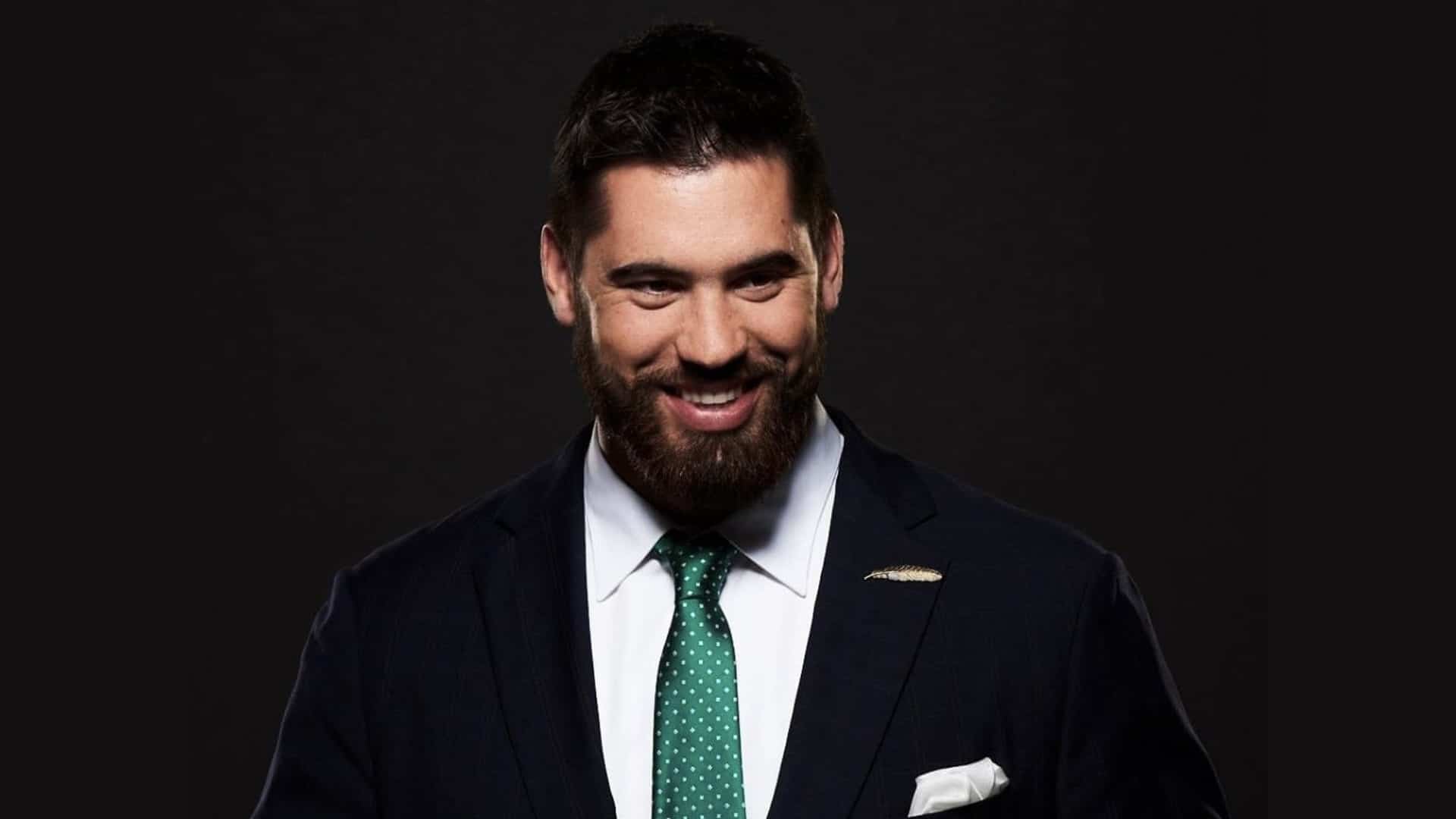 As you probably already know, Tastet is interested in everything that touches the restaurant industry. We love to discover the best places to eat and drink well. Everyone appreciates good food served in a beautiful space. However, what gives us the most pleasure in pursuing our mission is meeting the people who make these experiences possible. Whether they are restaurateurs, chefs, well-known personalities, or heroes who work behind the scenes, these beautiful encounters generate enthusiasm that we always want to share with you. We invite you to discover one of Tastet's favourite personalities with our playful Q&A.
It was at the Pain dans les Voiles bakery, at the corner of Drolet and de Castelnau streets, that we spoke with the great Laurent Duvernay-Tardif. It's hard to do him justice in a few words, but here is a personality who makes us proud to be Quebecois. Whether it's playing in the NFL or being on the front lines of Covid-19, his list of accomplishments always seems to grow. And as if that wasn't enough, this year, instead of being on the field, he's helping out in the family bakery to produce a specially designed Super Bowl pizza.
Needless to say, Laurent is not a small guy. Being a professional athlete, food and eating are naturally an important part of his daily life. In fact, Laurent is perhaps one of the biggest foodies in town. "Half the pictures in my cell phone are of food. Look… food, food, food! It's crazy! It defines me. But at 320 pounds, food defines you," he said, laughing.
What did you eat for breakfast?
LDT: "This morning I had a tomato sandwich, which is very typical of me. The tomato sandwich is like my ultimate quick comfort food thing. For a good tomato sandwich, you need good tomatoes (a must) and good bread (but we're well served with the bakery), mayo, cheddar cheese, Le Grand pesto with a scrambled egg. And if you feel funky, you can put a little tabasco, but not too much. That's my breakfast sandwich."
Do you like to cook?
LDT: "I love to cook, but I will tell you that the pandemic made me realize that I didn't have endless recipes, but I like to mix flavours, work with local products, go to the Jean-Talon Market and get all the different vegetables and try to cook them. Lately, I've been using Chinese cabbage, which I prepare in many different ways. The pandemic made us realize that there are many flavours that we are not used to cooking, and when the restaurants closed, we tried to explore these flavours for ourselves. Even if it's not great all the time, it's fun."
What is your favourite take-out?
LDT: "I'm actually not a big take-out fan, but lately my girlfriend and I have been trying to support neighbourhood restaurants. Not far from our place, there is HÀ who makes good Asian food with a small twist; for instance, their pho soup tastes completely different than a pho soup from elsewhere. Same thing for the spring rolls. In short, everything is good. We also try to walk more and more to the restaurants."
What have you cooked the most in the last year?
LDT: "Well, at first I was very much into grilling and stir-frying, since it used to be rare that we really took the time to cook, but now that you take the time, you realize that you can't cook like that every day. Now I'm more into big minestrone soups. It seems like nothing, but I put tortellini with beans. So you end up with a recipe that hydrates, that's full of vegetables with carbs, protein, no meat. You get everything that's healthy in one bowl."
If you were a chef, what kind of restaurant would you open?
LDT: "It's not so much the type of food as the atmosphere. I would want to bring people together. Especially right now, I would want to provide an experience. You may have the best food ever… but the people who present it to you, the interaction you have with people, it contributes so much to the appreciation you have for the food. I would have something that's convivial, that's good, that's comforting, that's fresh, regardless of the style of food. I also think it's fun to mix things up sometimes… Pied de Cochon does it well. When I think of Pied de Cochon, I don't think of poutine with foie gras, boudin, etc; I think more of their small temaki with snow crab that they went to get themselves in Gaspésie with scallop ceviche with a good piece of braised meat. This mix, in a comforting atmosphere, is for me the definition of a good meal."
It was already the end of the interview, and there he was again flipping through his camera roll to show us his gourmet images. "Check it out! My best memories in life are dinners with friends. I miss that! Food is meant to be shared, not eaten alone."
Rapid fire questions
Sweet or salty? "Salty."
Butter or margarine? "Butter, butter, butter, buuuuttttteeeeerrrr!"
Bread or pasta? "Bread. No, pasta. No, no, bread."
Fruit or vegetables? "Vegetables."
Meat or fish? "Meat."
Written by Britanny Clarke
Photography by Martin Girard - Shoot Studio