Le Petit Sao: Vietnamese cuisine at the Atwater Market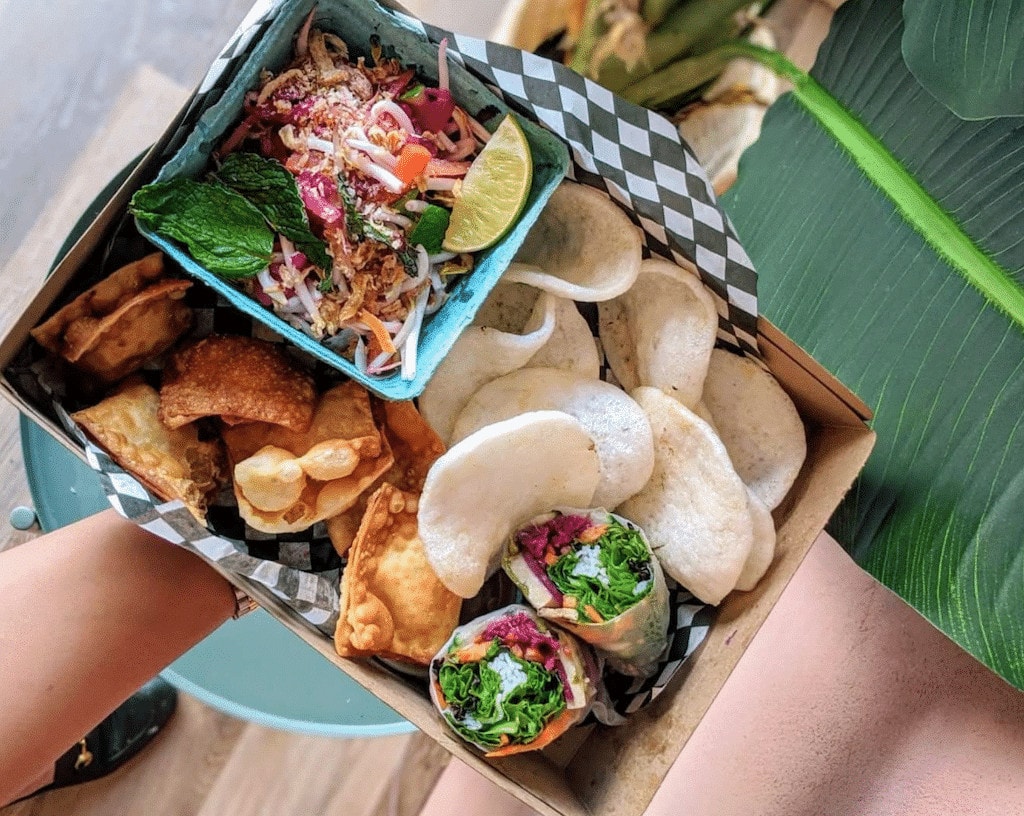 Le Petit Sao

Monday: 11:00 AM – 3:00 PM
Tuesday: 11:00 AM – 3:00 PM
Wednesday: 11:00 AM – 3:30 PM
Thursday: 11:00 AM – 3:30 PM
Friday: 11:00 AM – 4:00 PM
Saturday: 10:45 AM – 5:00 PM
Sunday: 10:45 AM – 5:00 PM


Owner(s) Lisa Dang, Jean-Paul Belmont
Opened 2017
Located at the Atwater Market since 2017, Le Petit Sao is the fourth address in a family that boasts five locations. They serve delicious homemade Vietnamese cuisine in a warm and dynamic atmosphere!
The story of Le Petit Sao is a family affair; it all started when Lise Dang's parents opened the restaurant Sao Sao, in Brossard. Having grown up in the restaurant industry since childhood, the idea of the first Petit Sao was planted at a young age, and became a reality with the help of her partner and husband, Jean-Paul Belmont.
Le Petit Sao at the market is loyal to the other locations on Nuns' Island, in Pointe St-Charles and in Old Montreal, but in a take-out format. The menu includes the same delicious Vietnamese dishes from the recipes of Lise's mother and grandmother, but revisited in her own way. A few delights to choose from include a bun with marinated chicken, banh mi, egg rolls, fresh vegetable salads, and shrimp chips. Several vegetarian options are also available.
The food is fresh, authentic and made entirely on site. The service is fast and casual, as it is for take-out.
The counter, located right next to the Lachine Canal, is a favourite with locals and visitors to the market. It's colourful, it's summery, it's beautiful!
Everything is tasty, well seasoned, and made with love at Le Petit Sao at Atwater Market. And we love it!
Note: the counter is only open during the summer.
Written by Raphaëlle Iannitello
Photography by Alison Slattery