Montreal Chinese Crêpes & Dumplings: Tasty Delights, Tiny Location in Montreal West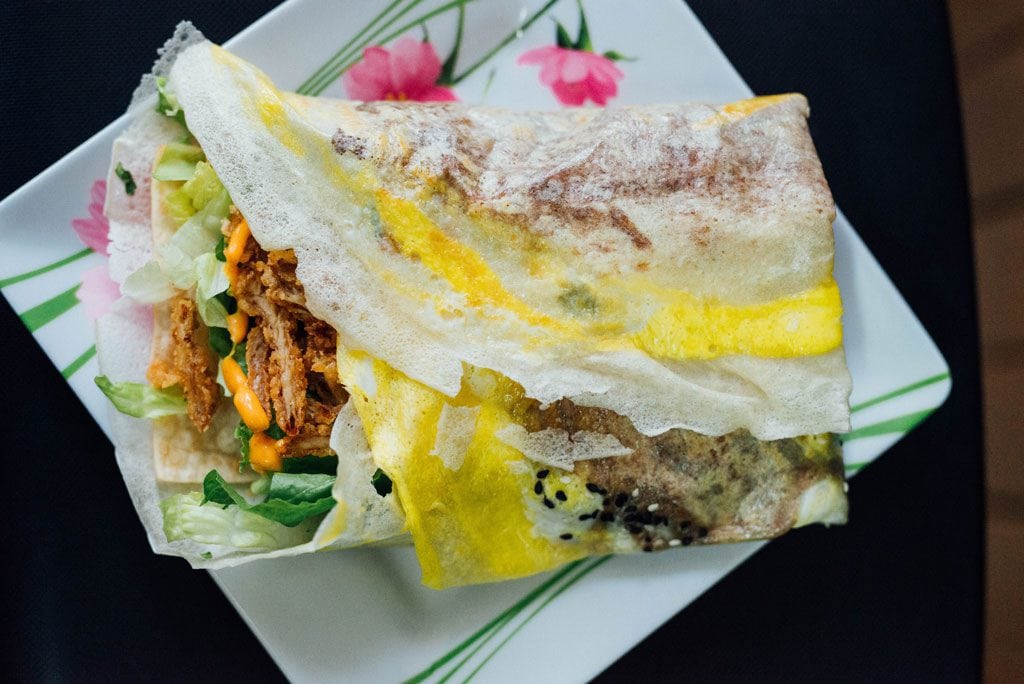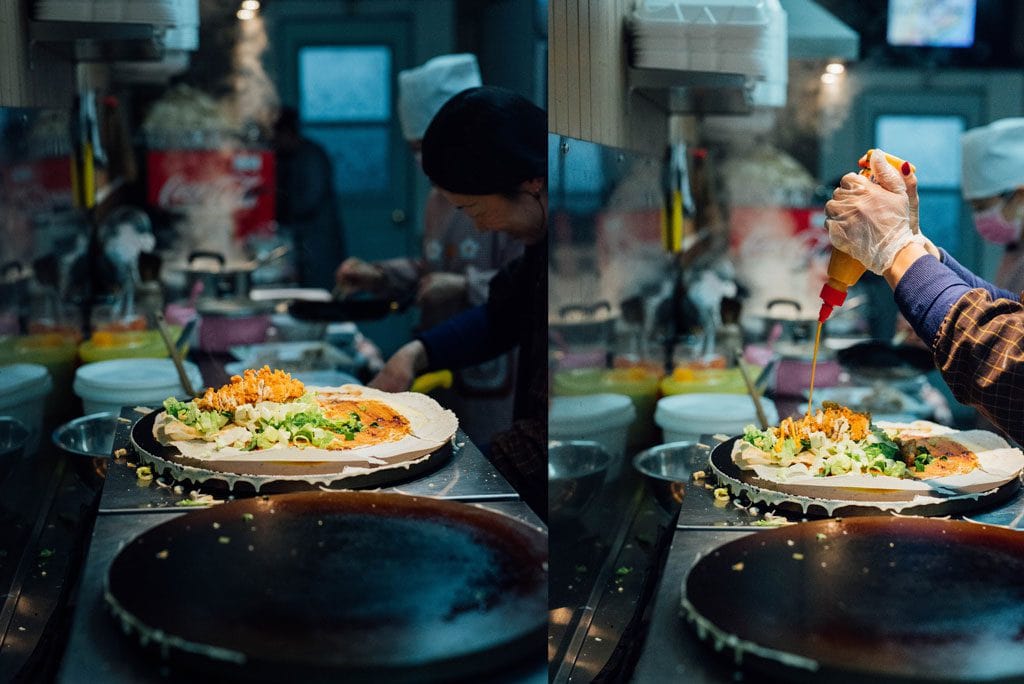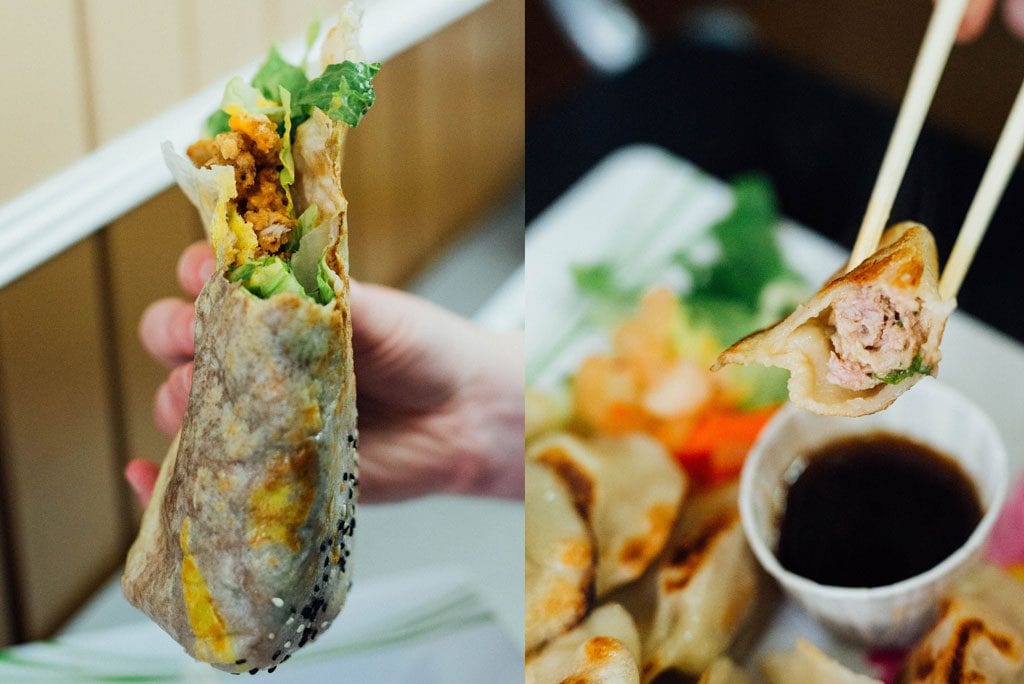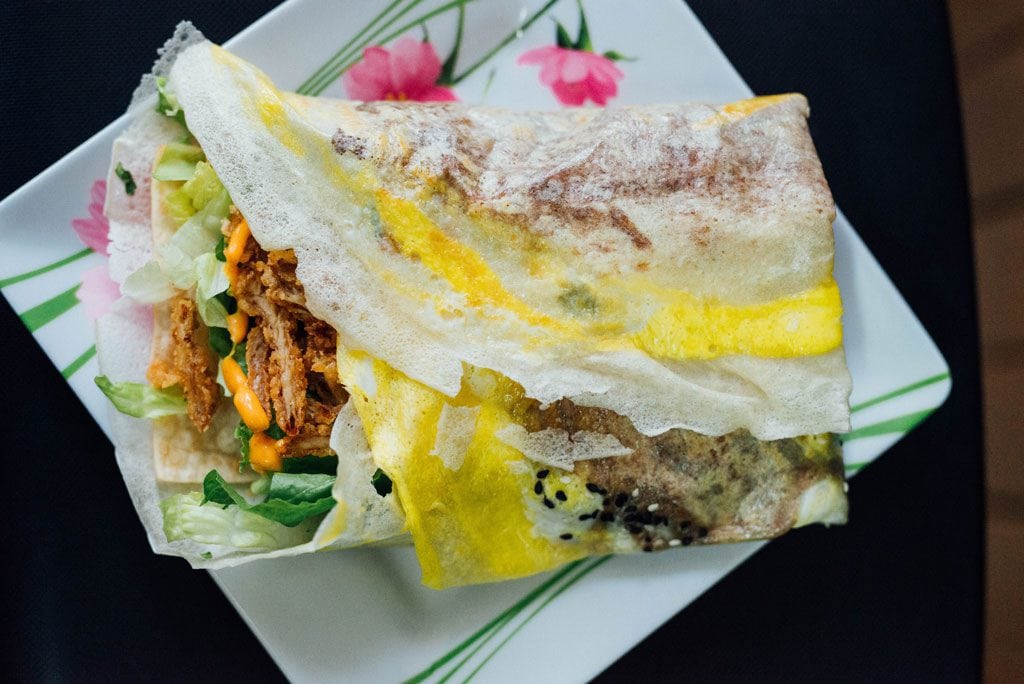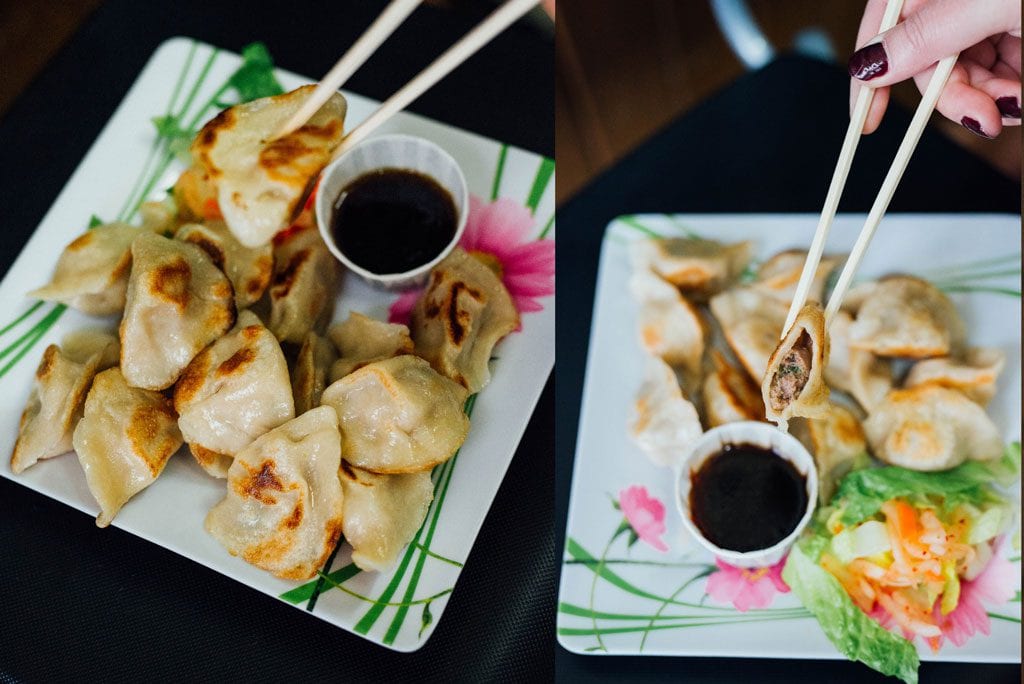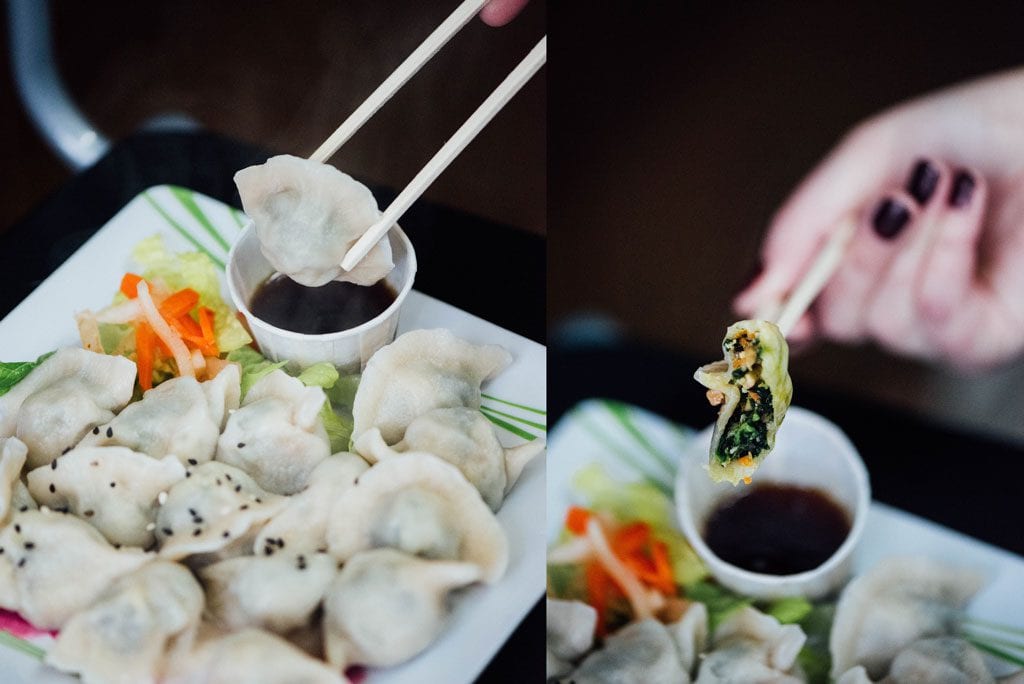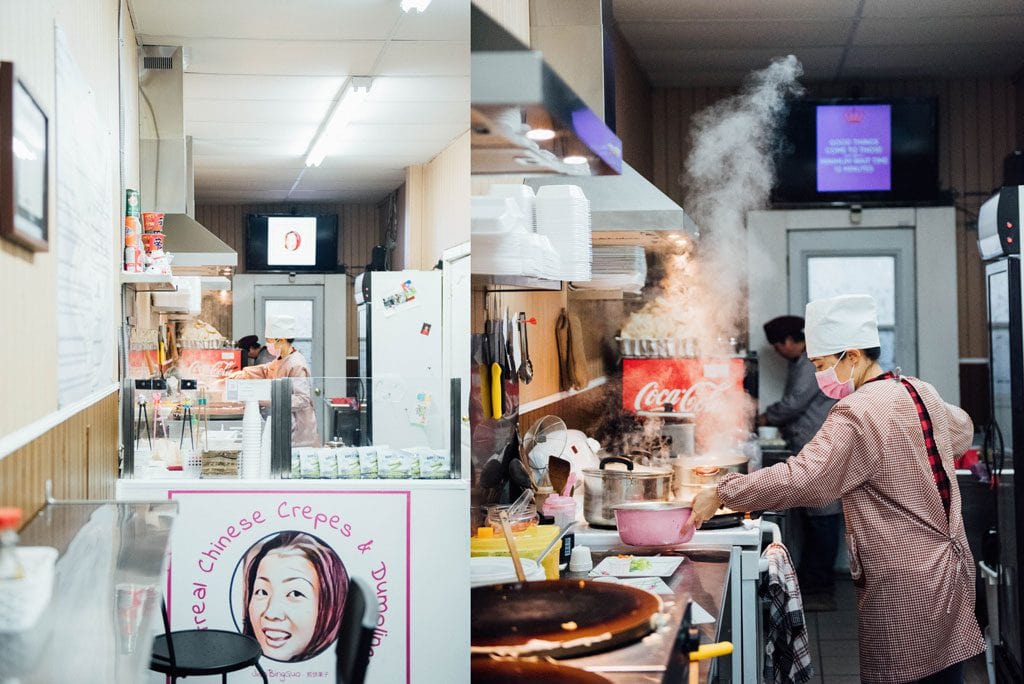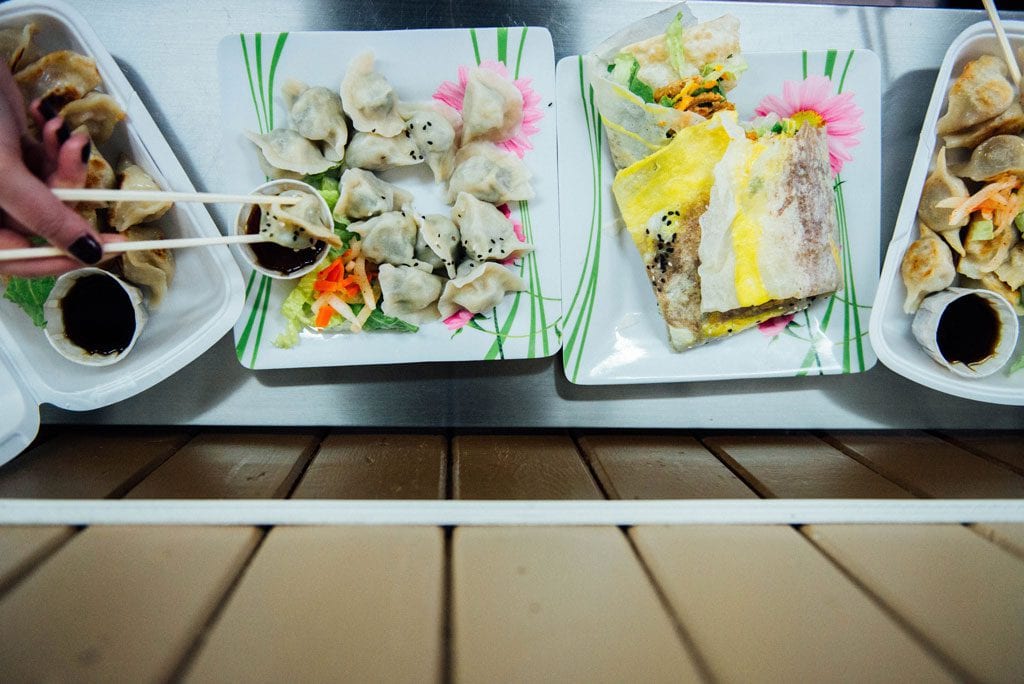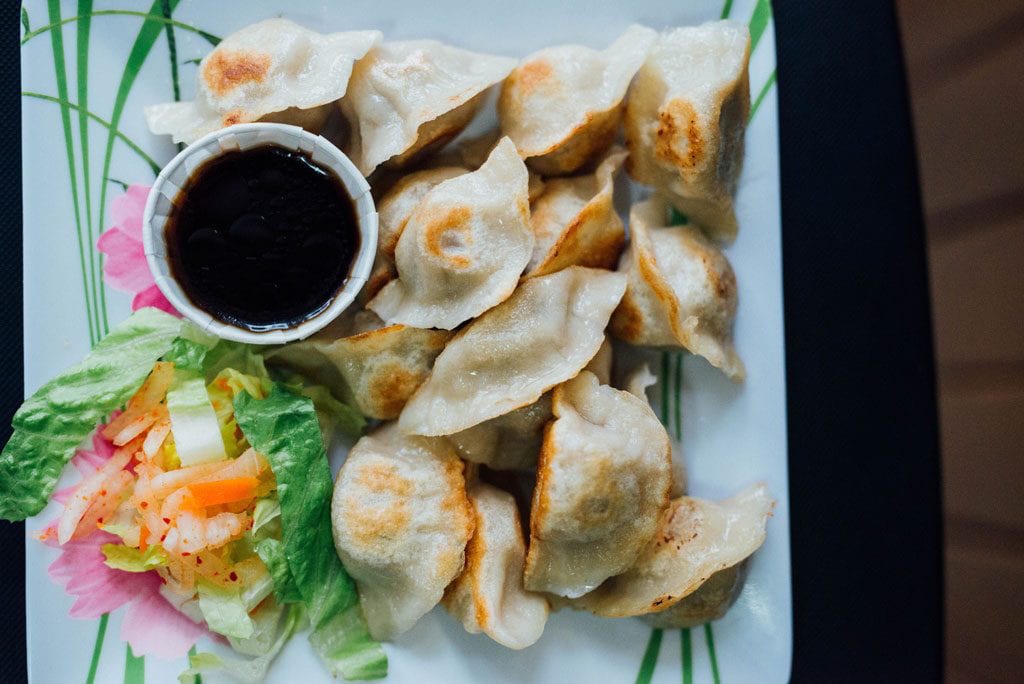 Montreal Chinese Crêpes and Dumplings

$
Monday: Closed
Tuesday: 11:00 AM – 7:00 PM
Wednesday: 11:00 AM – 7:00 PM
Thursday: 11:00 AM – 7:00 PM
Friday: 11:00 AM – 7:00 PM
Saturday: 1:00 – 7:00 PM
Sunday: Closed

Montreal Chinese Crêpes & Dumplings is smaller than small but boy, do they serve delicious « Jiao zi » – dumplings, and their Chinese pancakes « Jian Bing Guo » are very very good!
The story of Montreal Chinese Crêpes & Dumplings began in March 2017, when Zhen Liu and her husband Yves Melançon bought the premises of a former computer shop on rue Westminster, for their future restaurant. They liked the area and had noticed that although many places were serving dumplings, very few offered Chinese pancakes. Montreal Chinese Crêpes & Dumplings couldn't be a more straightforward name, but « you know what you eat when you come here », Yves jokes.
This miniscule space miraculously has an über-compact open kitchen nook, and the two owners came up with a layout which makes the narrow long area work efficiently. « Personally, I like to see my dishes being prepared and I thought the customers would like the same. » You can watch Zhen and her cooks constantly working towards serving you the best from their good menu and sometimes Yves even throws himself into the mix, but leaves now and again to welcome the customers warmly. Seeing that space is at a premium here, it is understandably geared for take away but you can always vie for one of the 6 seats at one of the two counters. It's all pleasant, especially the hospitality of the owners.
So why are we here? To eat the great Chinese pancakes and dumplings. Zhen is the chef and all these dumpling and crepe recipes are hers. The dumplings are truly delicious and are now included in our list of the best dumplings in Montreal. Our favorite choices are the shrimp, the veggie and the punchy sweet & sour beef dumplings. The menu also proposes a flavorful variety of veggie dumplings, again, thanks to Zhen. Now for the Chinese pancakes which are a very traditional dish but they have been given a North American touch. Think bacon & egg, and superb fried chicken in beer. Take note, however, that these are crispy pancakes which are meant to be eaten right away and on the spot because after a very short time, this texture diminishes. If you want, you can add a few sides, such as spring rolls or fried rice. The menu does not change, but there are sometimes daily specials, if the chef so wishes! The prices of these delights are very low and reasonable so Montreal Chinese Crêpes & Dumplings also appears on our list of best places in Montreal for good food at affordable prices.
« We're proud of what we've accomplished in a few months, as well as knowing that our customers are satisfied. » Very true, because when we return, we do indeed see the same people again, smiling in anticipation of their pancakes and dumplings. We love these dumplings and pancakes, also their affordability. The whole experience is rounded out by everyone's kindness and the welcoming atmosphere. A very « little » surprise awaits you at Montreal Chinese Crêpes & Dumplings!
Written by Marilou Nantel
Photography by Alison Slattery —