Excellent BYOB Restaurants with Flavours from Elsewhere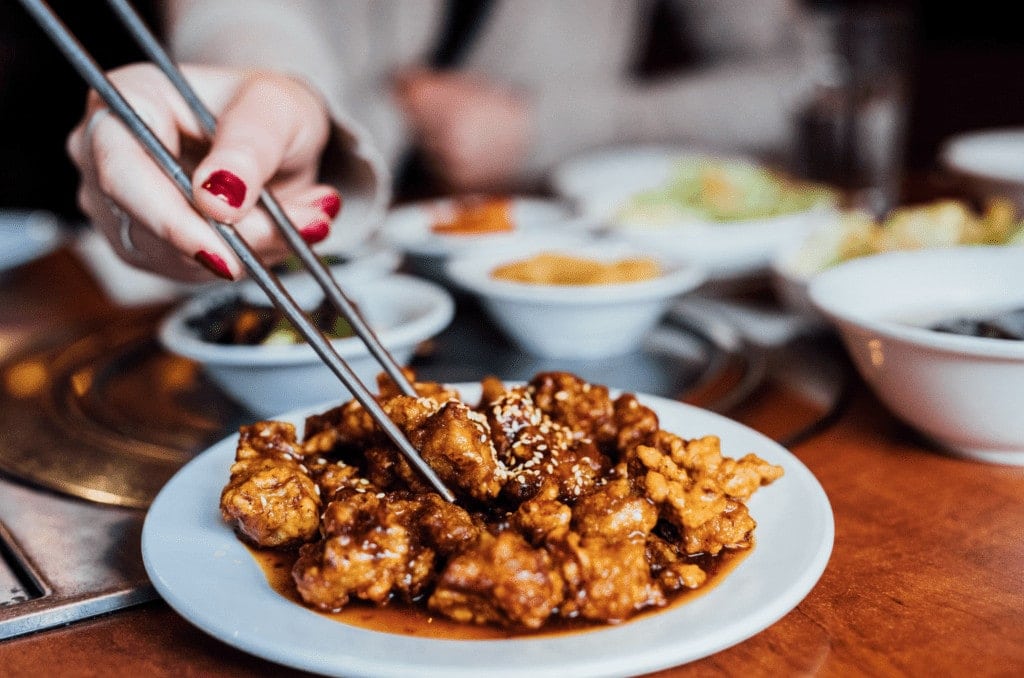 A little while ago, we made a list of our suggestions for the best Bring Your Own Wine restaurants in Montreal. Today we're suggesting a second list, this time focusing on Bring Your Own Wine restaurants with flavours from elsewhere (you'll recognize some of them from our previous list). These restaurants are ideal for drinking your own bottles while savouring dishes that will transport you!
Excellent Bring Your Own Wine restaurants with flavours from elsewhere: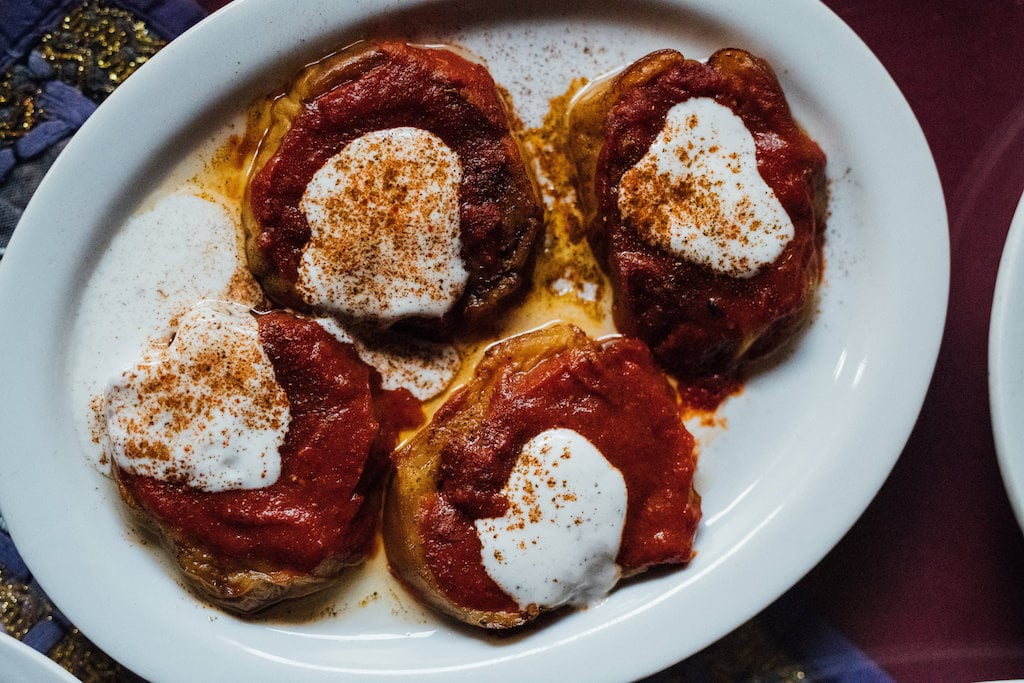 Khyber Pass is a nice restaurant on Duluth Avenue that is on our list of the most beautiful terraces in Montreal, and it most definitely merits a spot on this list. Here we enjoy a comforting Afghan cuisine, with beautiful colours and delicious flavours. The portions are very generous and the prices are affordable. The restaurant is as colourful as the food, decorated with plants, rugs and murals. The address is unpretentious, always busy, and one of the best Bring Your Own Wine spots in Montreal.
506 Avenue Duluth Est
Montréal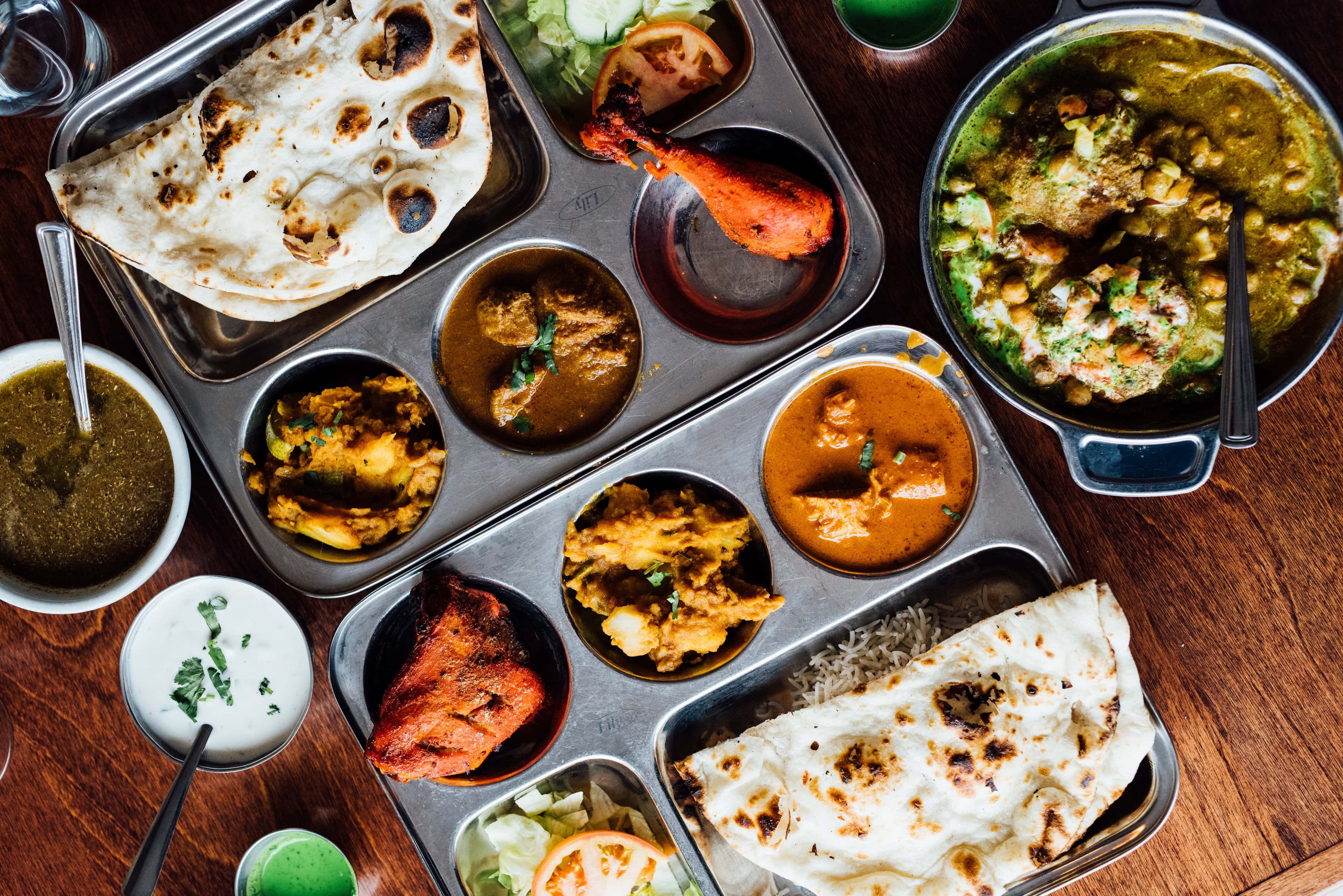 One of the best Indian restaurants as well as the best Bring Your Own Wine addresses in Montreal! We like Chand Palace for its varied menu and especially for its exceptional thalis – a selection of dishes usually served in generous portions in small metal bowls or a compartmentalized tray. We also enjoy their small starters of pani puri or masoor masala dosa. Plus, the place has no shortage of vegetarian, lentil and veggie-forward options with authentic flavours. Save room for a ras malai if you can. Chand Palace is always a pleasant outing; the service is fast and the prices very affordable, and it is open every night of the week.
989 Rue Jean-Talon Ouest
Montréal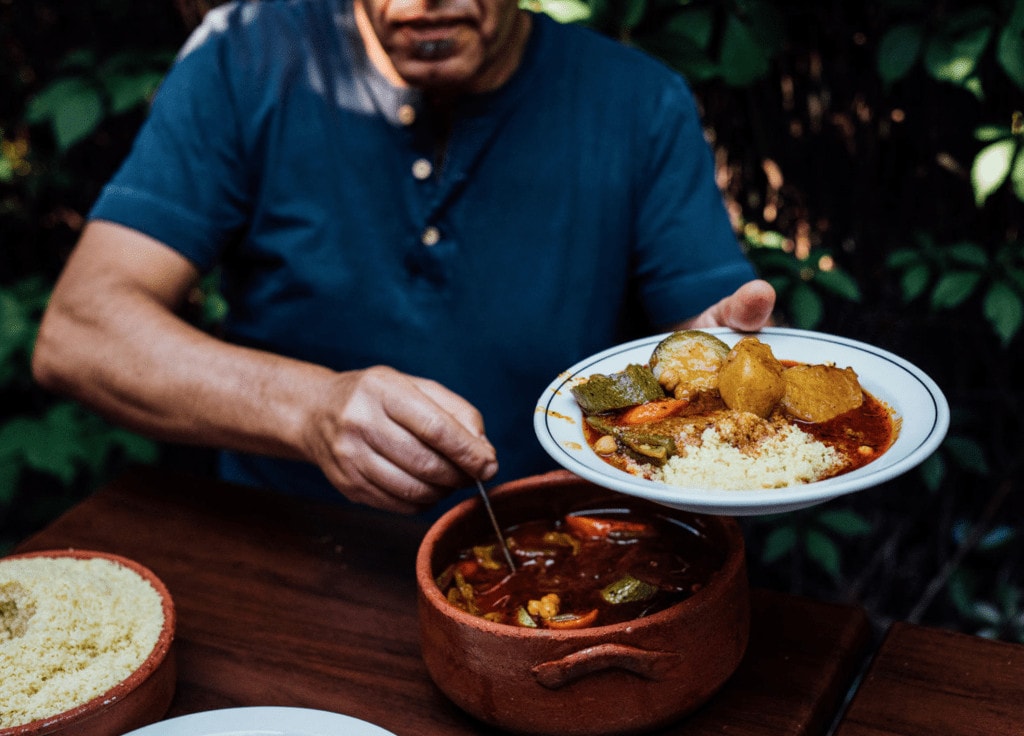 In the heart of the Plateau, it is the owner Mohand who welcomes you to his home. The restaurant offers fine North African cuisine. You will taste traditional Berber dishes, probably one of the best couscouses in town (!) – with lamb, chicken, merguez – salads, bricks and other delights. Here, the aromas trigger your appetite as soon as you arrive, and the place offers one of the most beautiful terraces in summer. Les Rites Berbères restaurant is open from Tuesday to Sunday evening.
4697 Rue de Bullion
Montréal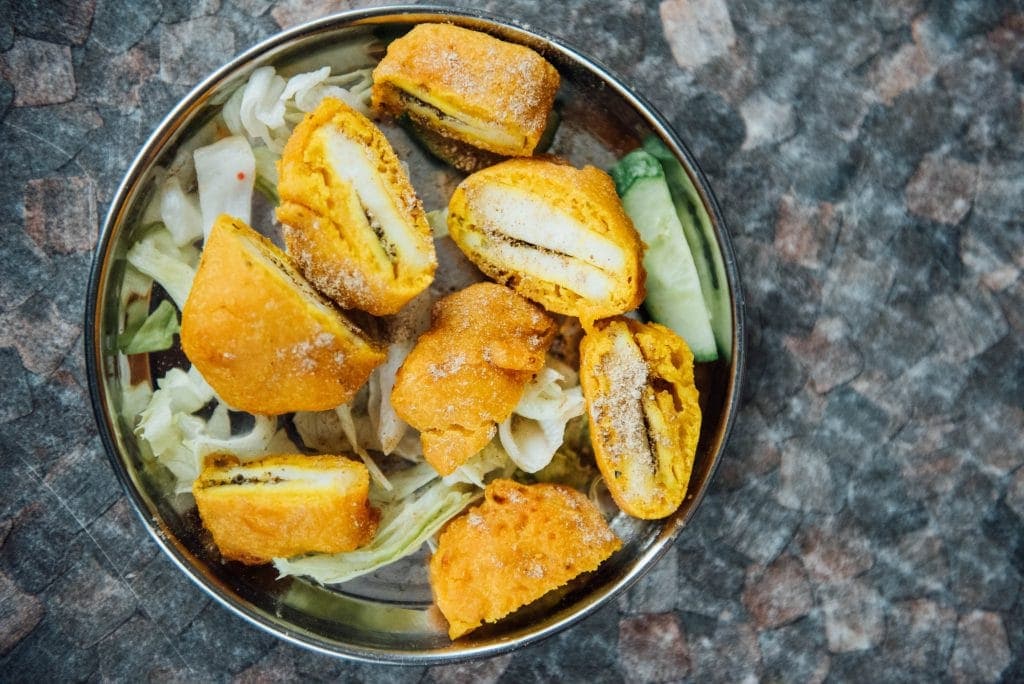 Bombay Mahal
Bombay Mahal is one of the best Indian restaurants in Montreal. The establishment transports you with the flavours of the regional specialties of the house. You can enjoy vegetarian dishes, chicken – an excellent butter chicken – lamb, seafood, tandoori, thalis and biryanis. The decor is minimal, but the dishes are very delicious. In the heart of Parc-Extension, this restaurant Bring Your Own Wine with flavours from elsewhere is well worth a visit!
1001 Rue Jean-Talon Ouest
Montréal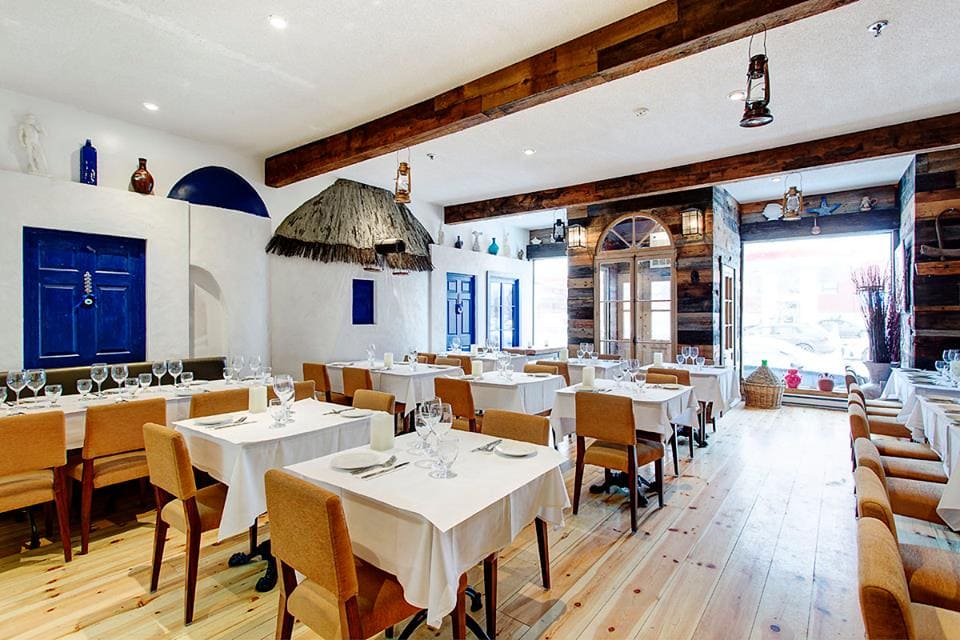 Petros is one of Montreal's best Greek restaurants and even better because you can Bring Your Own Wine! This Notre-Dame Street West establishment offers exceptionally fresh fish and affordable dishes. The restaurant is friendly and the décor transports you to Greece (see cover photo!). The cuisine here is colourful, delicious and spicy. The restaurant also offers lunches for $12 (!) and the service is always very helpful. Note that Petros has also opened a location in Westmount.
1613 Rue William
Montréal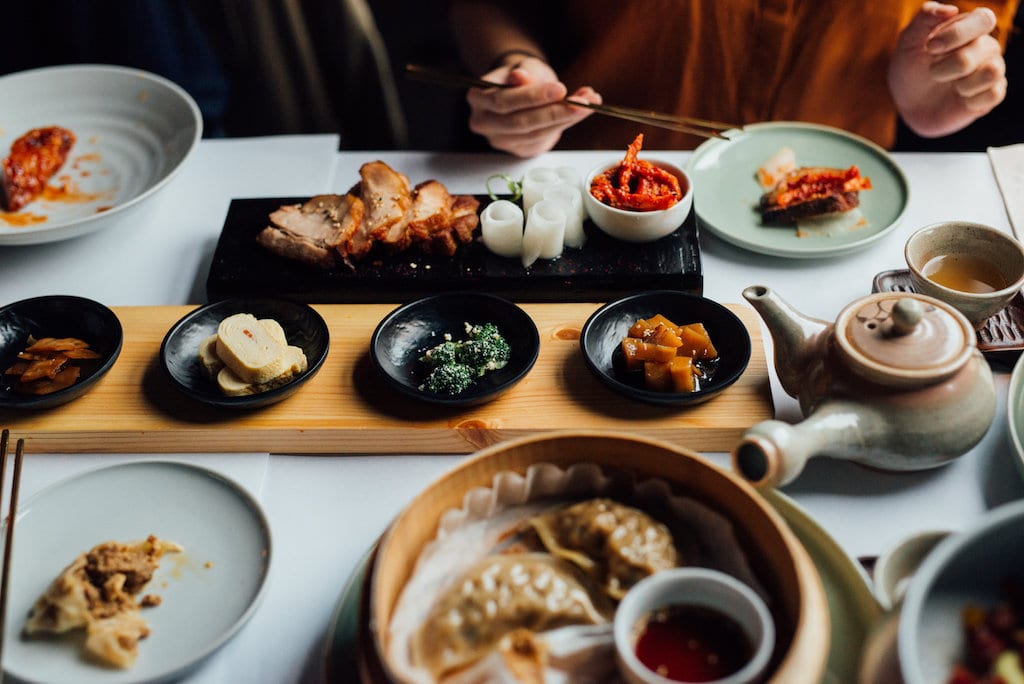 Luna is an excellent Korean restaurant located in the Plateau-Mont-Royal. Chef Huyn Seok creates the excellent dishes of the house, which faithfully reflect the gastronomic traditions of Korea. Favourites include their excellent homemade kimchi, dumplings, bibimbap and Korean crepe. Everything here is fresh, delicious and very colourful. The charming address also offers vegetarian and gluten-free options. Alison Slattery
917 Rue Rachel Est
Montreal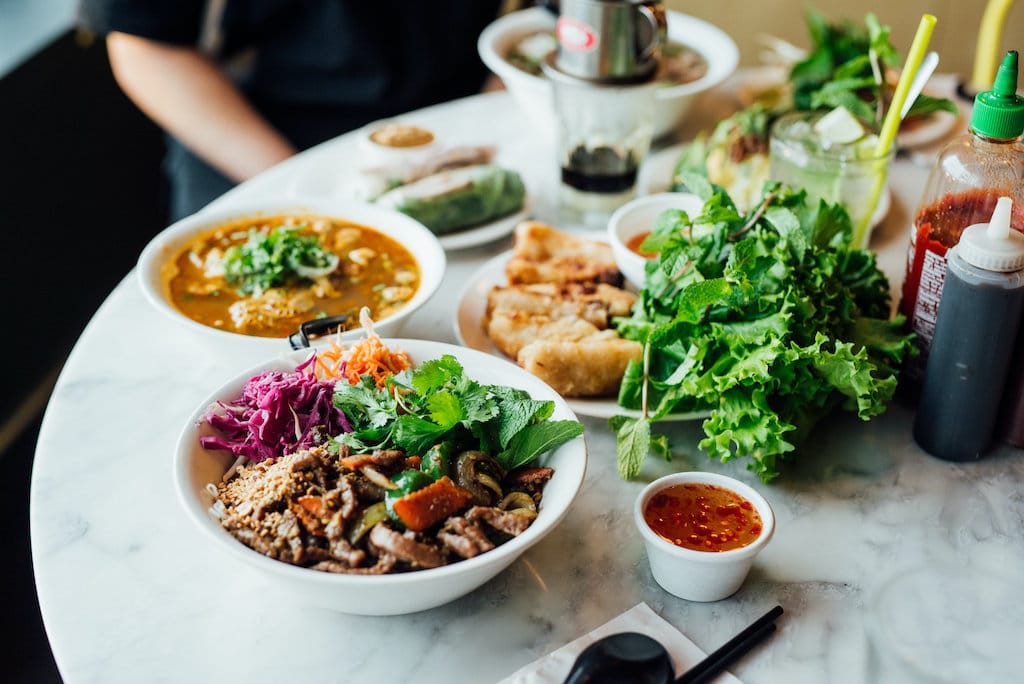 Open for 11 years, Sao Sao is a favourite address of Brossardian gourmets (as well as those from Montreal who don't hesitate to cross the bridge to come and eat here). At Sao Sao you can taste the delicious traditional Vietnamese dishes of the chef Thi Le Diep. As for alcohol, the house lets you be your own sommelier!
7209 Boulevard Taschereau
Brossard
506 Avenue Duluth Est Montréal H2L 1A7
989 Rue Jean-Talon Ouest Montréal H3N 1S9
4697 Rue de Bullion Montréal H2T 1Y8
1001 Rue Jean-Talon Ouest Montréal H3N 1T2
1613 Rue William Montréal H3J 1R1
917 Rue Rachel Est Montreal H2J 2J2
7209 Boulevard Taschereau Brossard J4Y 1A1