Fugazzi Presto: Pizzeria 2.0 in the Mile End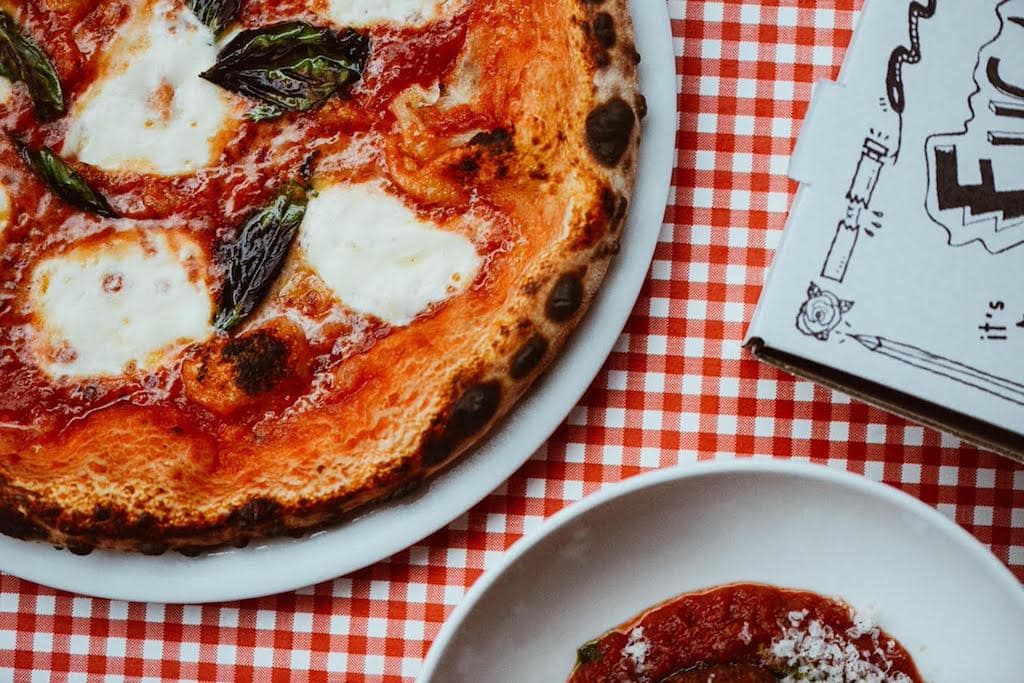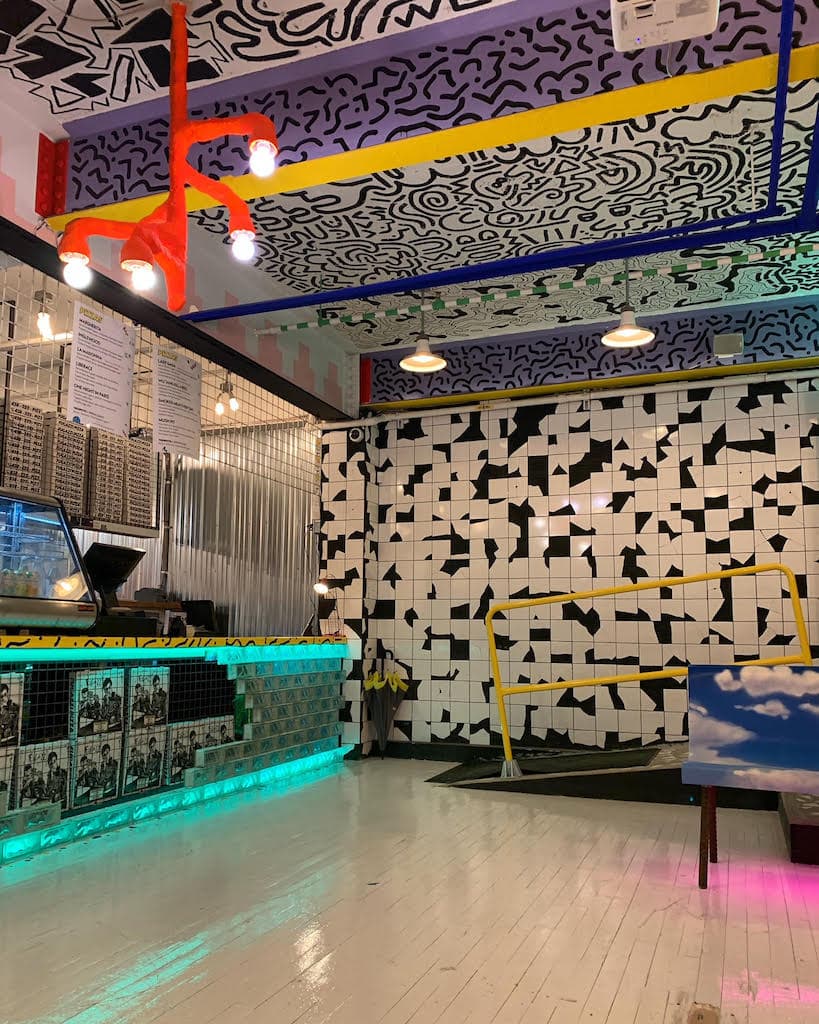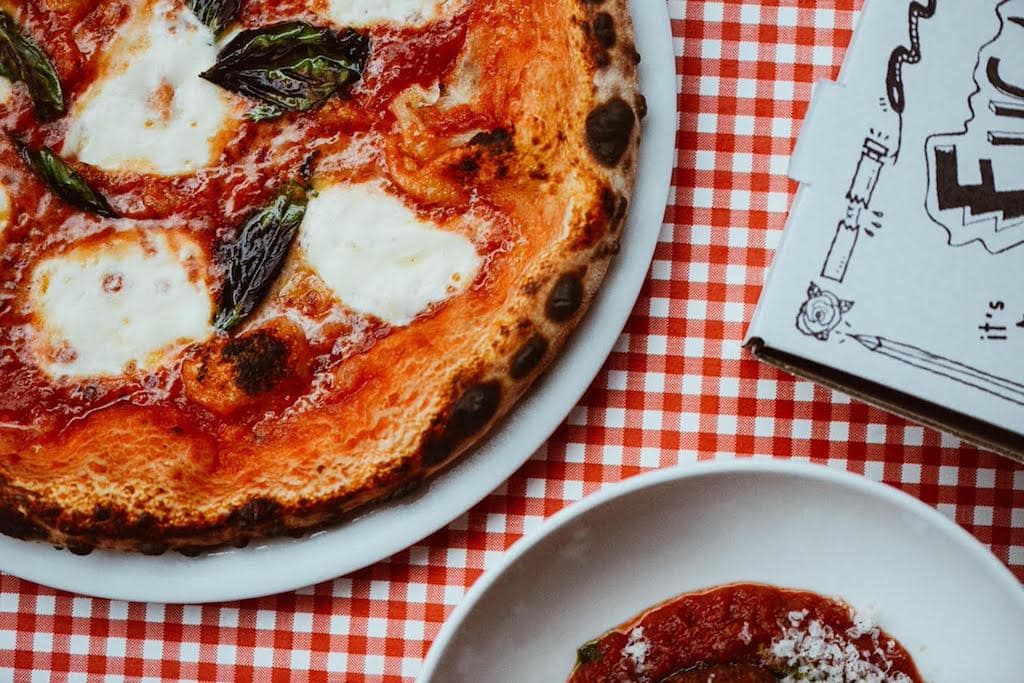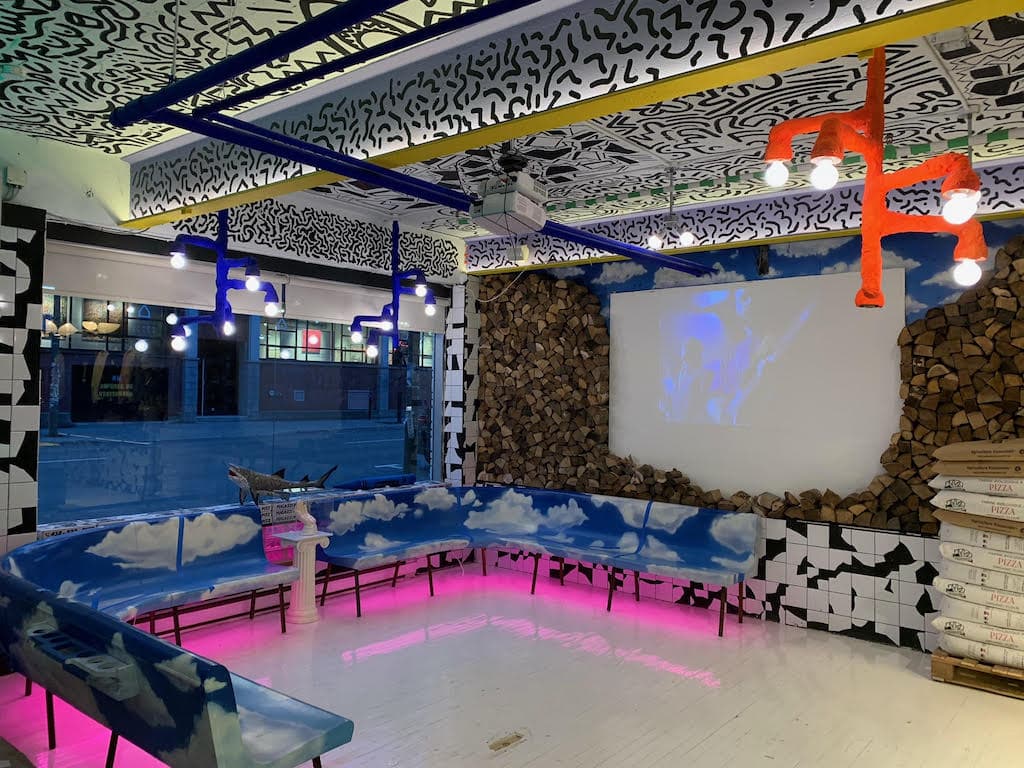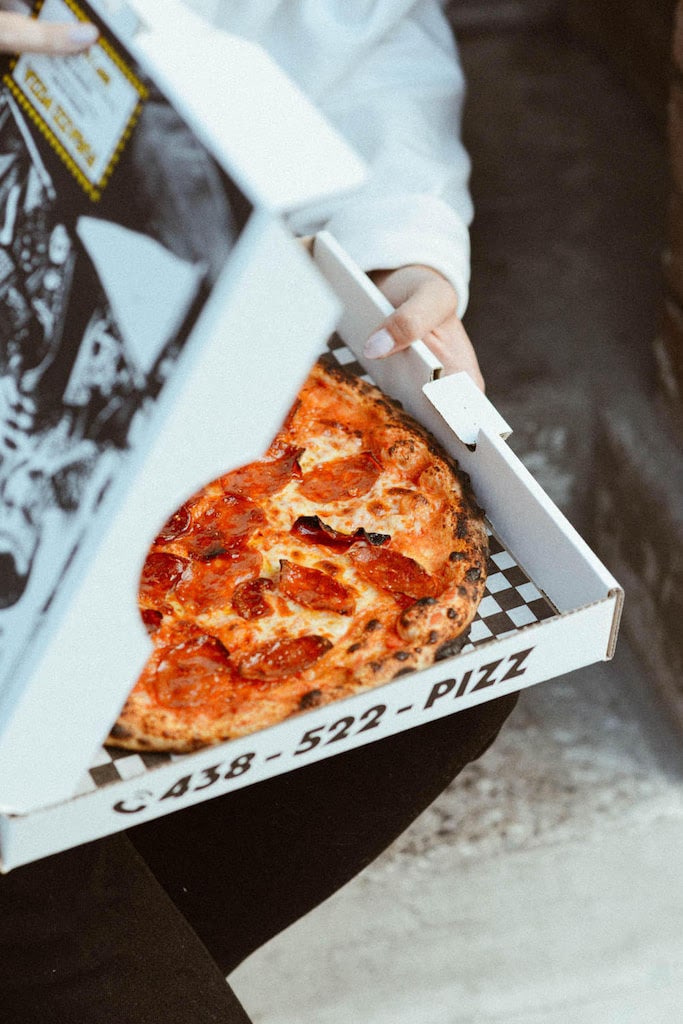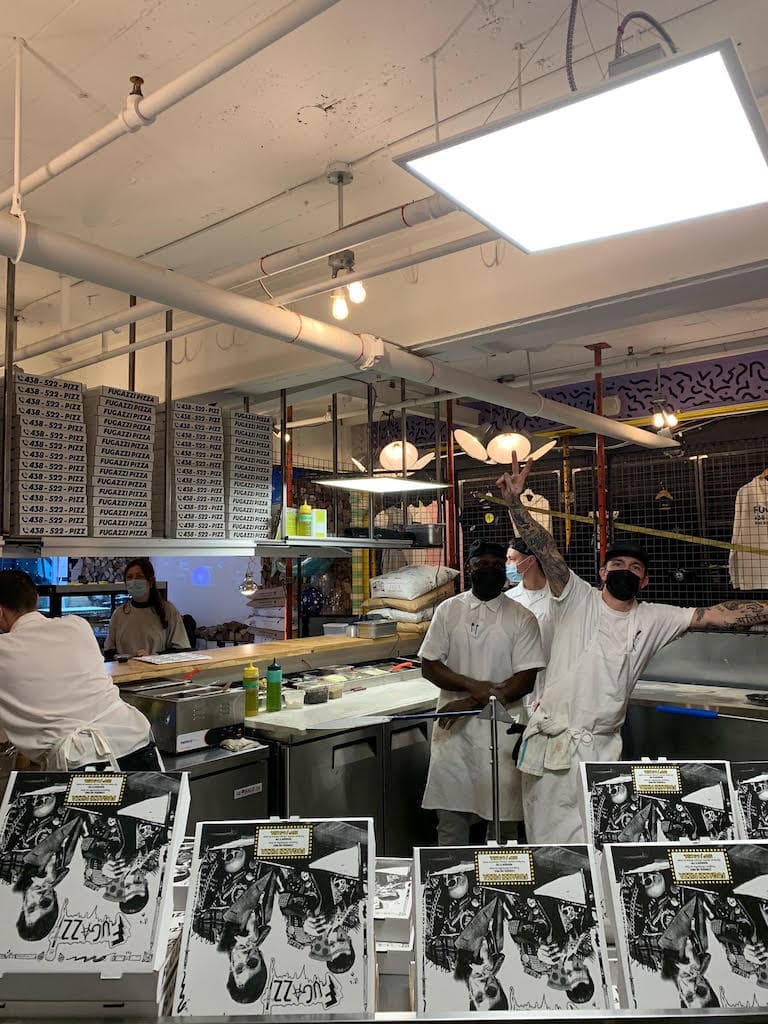 Fugazzi Presto

Monday: 11:30 AM – 9:30 PM
Tuesday: 11:30 AM – 9:30 PM
Wednesday: 11:30 AM – 10:00 PM
Thursday: 11:30 AM – 10:30 PM
Friday: 11:30 AM – 10:30 PM
Saturday: 11:30 AM – 10:30 PM
Sunday: 11:30 AM – 10:00 PM


Owner(s) Jérémie Falissard, Louis Koorevaar, Roberto Porres, Ayoub Lamnini, Antonio Gonzalez
Chef(s) Antoine Morneau
Opened 2021

Offers a tasting menu
Accepts mastercard, visa, cash, debit
15 Seats
Fugazzi Presto: Pizzeria 2.0 in the Mile End from the Barroco Group
Opened on December 8 on Saint-Laurent Boulevard, Fugazzi Presto is the new address of the Barroco team (Barroco, Bocata, Foiegwa, Atwater Cocktail Club, Milky Way, Fugazzi).
After conquering the gastronomic scene of Pointe-Saint-Charles, Fugazzi is about to win over the hearts and taste buds of the Mile End with their delicious Neapolitan pizza.
Same menu, similar decor, new neighbourhood; the main difference is the absence of table service. Fugazzi Mile End is only a take-out counter, even outside the COVID period. With "presto" following "Fugazzi", they're offering their much appreciated Pointe-Saint-Charles concept for people on the go – and pronto.
The space is designed, once again, by the Gauley Brothers and offers an atmosphere as electric and colourful as that of the first address. Neon lights, patterns of all kinds, mix of materials, it's impossible to miss this address on Saint-Laurent Boulevard. With this new space, the Barroco group inaugurates an establishment in its image in (still) unknown territory.
The menu is identical to that of Pointe-Saint-Charles. The house specialty is of course the Neapolitan pizza, but you can also try a few appetizers such as meatballs and caciocavallo, panzanella, or burrata.
Among the selection of cleverly named pizzas, it's hard to resist the classic Margherita—as tempting by its price as by its taste. Afterwards, let yourself be tempted by the "Wu Tang Killa Bees" with Fugazzi tomato sauce, mozzarella, calabrese, honey, and thyme oil; the "Mush Pit" made up of a homemade mushroom marinade, raclette, ricotta, and Fior di latte; or the "Tartiflex" with Reblochon cream, bacon, potatoes, onion, fried rosemary, and garlic. Just like on Centre Street in Pointe-Saint-Charles, the menu features gourmet vegan options such as the "Lady Gaga" with Fugazzi tomato sauce, vegan calabrese, homemade "fauxmage", maple syrup, and thyme oil.
The opening of Fugazzi Presto marks the playful arrival of the Barroco group in the Mile End, offering the opportunity for locals to enjoy the Fugazzi formula, pronto!
Written by Inès Duguen
Photography by Fugazzi