Bocata: eat very well and comfortably on Saint-Paul Street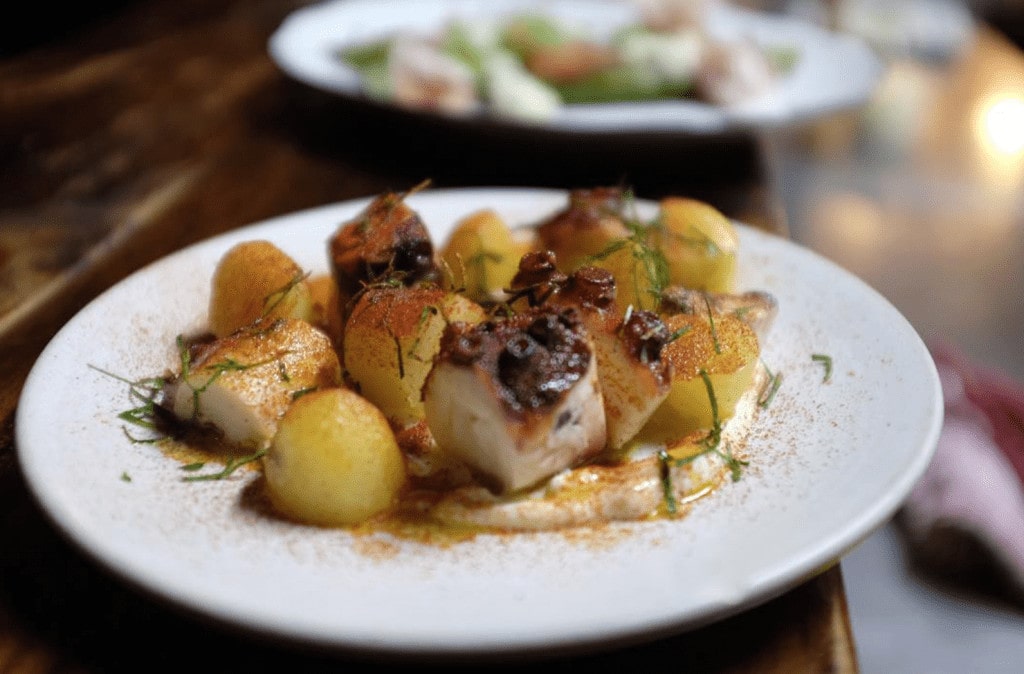 Perhaps you've already heard of Barroco, that restaurant on St. Paul Street West with its Mediterranean cuisine and festive atmosphere? Well, just next door you'll find Bocata, which complements the popular restaurant.
If you know the owners of Barroco, those of Bocata should tell you something. Jérémie Falissard, Louis Koorevaar, Roberto Porres and Antonio Gonzalez are taking over this charming place. These dynamic young entrepreneurs wanted to add something to the formula: appetizers and smaller plates – the name "Bocata" means "small bites" in Spanish. The owners wanted a menu of snacks for a casual gastro dining experience.
On December 10, 2010, Bocata opened its doors right next to Barroco. Inside, the aesthetic is charming and welcoming, with the predominance of wood and stone, giving the 42-seat space a distinct warmth and a refined rusticity. As with Barroco, the owners designed the space with the help of designer Blandine, who guided the partners in their design.
In the kitchen, Nicolas Salinas and his team prepare a menu of Spanish, Italian and French inspiration, creating Mediterranean flavoured dishes. The menu is divided into five sections; snacks, appetizers, fish, pasta, and late night. The snacks are kind of the essence of Bocata. Oysters, potatoes bravas, fried sea smelts – a delicacy – fish rillettes with duck fat, pan con tomate, and many others. Prices range from $5 to $9, a small price for such dishes.
For appetizers, they offer tomato salad, duck tartare or scallop ceviche for $13 to $18. If you go on to fish, you will have, for example, cod "a la vizcaina" for $30 or a sublime risotto verde for $32.
As for pasta, they offer a choice of cavatelli a la picota (market price) or a decadent tagliatelle carbonara and lobster for $37.
Bocata is also a wine bar and Ayoub Lamnini offers you his expertise with a skillfully curated wine list.
We like the charm of the address and its clever balance between refinement and casualness. We also like the delicious dishes of the house and the kindness of the staff. The next time you're looking for a place to spend an evening with good taste, but without frills, try Bocata.
Written by Sophie Monkman
Photography by Bocata