La Toxica: The best birria tacos in Montreal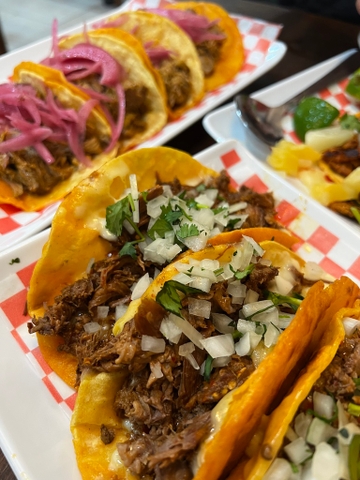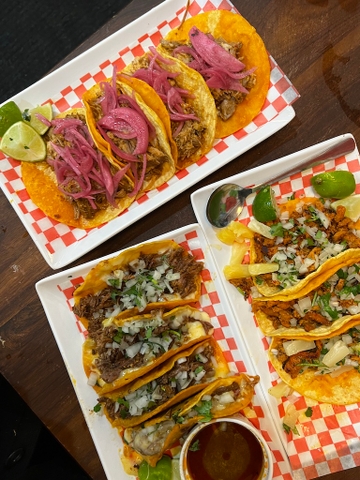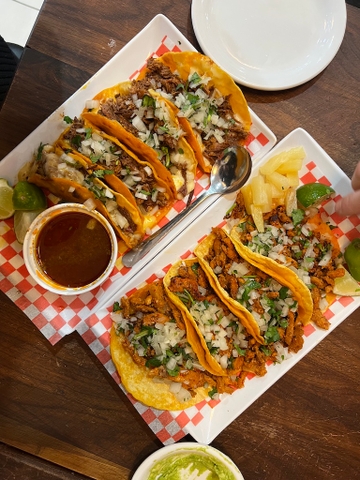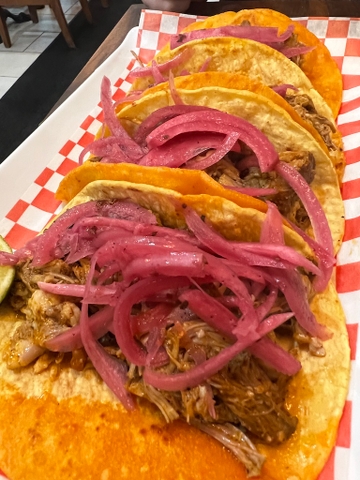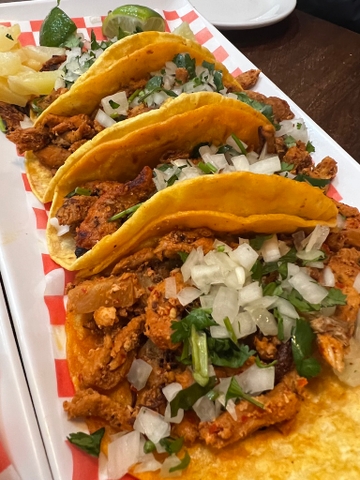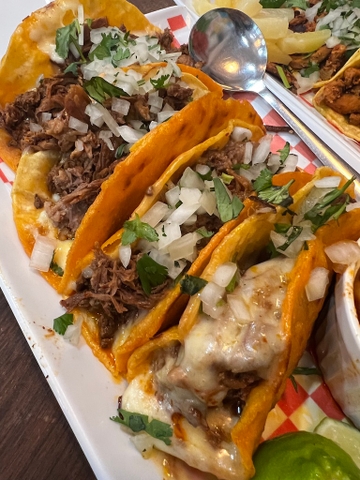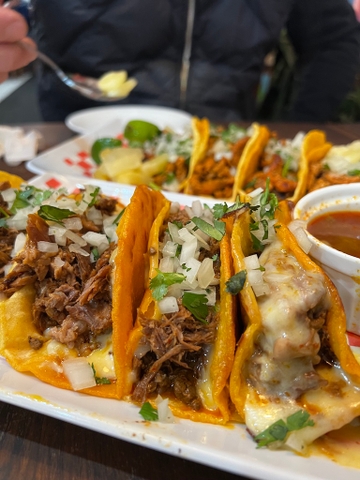 La Toxica

Monday: 11:00 AM – 9:00 PM
Tuesday: 11:00 AM – 9:00 PM
Wednesday: 11:00 AM – 9:00 PM
Thursday: 11:00 AM – 11:00 PM
Friday: 10:00 AM – 11:00 PM
Saturday: 10:00 AM – 11:00 PM
Sunday: 10:00 AM – 9:00 PM


Owner(s) Rosa Castellanos
Chef(s) Rosa Castellanos
Opened 2022

Accepts mastercard, visa, cash, debit
50 Seats
Accepts groups
La Toxica is the passion project of owner Rosa Castellanos. Since July 2022, the young entrepreneurial chef has been offering some of the best birria tacos in Montreal, to everyone's delight.
Rosa Castellanos was born in Mexico in Heroica Veracruz and arrived in Canada 15 years ago. In 2020, she started selling her birria tacos on social media. Given how good her tacos are, word spread quickly. One day, the Quebec rapper Tizzo mentioned her famous tacos on Instagram and her success was instantaneous: the number of subscribers to Rosa's page exploded, along with her sales!
This new popularity quickly attracted a restaurateur who wanted to invest in the project. And so, Rosa opened her birriera (a restaurant whose specialty is taco birria) in August 2020 and named it La Toxica. "I stopped selling at home and brought my customers to the space, and we were quite successful," says Rosa.
Why La Toxica? "It's very common in Mexico to give taquerias nice, easy-to-remember names. My old boyfriend called me 'La Toxica' and I named my restaurant after him as a play on words," says Rosa. In Mexico, a person (most often a woman) considered toxic or dangerous is called "la toxica". But don't worry: the only danger with Rosa is getting addicted to her tacos!
Only the best
"When I started, I had zero knowledge of the restaurant business. He was a silent investor and I was the manager and chef," says Rosa. Given that she was the one creating the menus, marketing the restaurant, and doing the accounting, she began to wonder why she was doing 100% of the work for 50% of the profits. As a result, she decided to leave her partner and go it alone in a new location. "I didn't want to go too far because I was afraid of change, afraid of losing my clientele," she says. "But they followed me! I guess the customers had an attachment to the restaurant and my recipes."
La Toxica's menu is concise and everything is absolutely scrumptious. "We tried a lot of plates and just kept the bestsellers," Rosa explains. From birria tacos (some of the best tacos in Montreal) to shrimp tacos, cochinita pibil tacos (a very slow-roasted pork recipe that originated in the Mayans – our favourite) and generous quesadillas, the menu transports us to Mexico with its sophisticated flavours and freshness. In addition, the portions are so generous that the address is worth a place in our list of the best cheap eats in the city.
For a more festive meal, we suggest you accompany it with a house cocktail like the Cantaritos (tequila, orange juice, lime juice and grapefruit soda, served in a terracotta cup) or a horchata, an agua fresca of rice.
Made to order
La Toxica's minimalist decor is reminiscent of the taquerias of Mexico. The kitchen is located in the front and the 50-seat dining room is decorated with a large mural by artist Jairo Martinez.
Since the kitchen is small, everything is made to order, the same day. The wait time is therefore a little longer than elsewhere, but the wait is worth it! "I love tacos, I eat them every day! I have a passion for these dishes that I love to think about and cook. I love to perfect, improve the tastes and try to find similar flavours from Mexico", Rosa confides.
At 25 years old, with a two year old on her hands, Rosa started this adventure without any knowledge of business or the restaurant industry. The young entrepreneur amazes us with her resilience, vision, work ethic, passion and most importantly, her tacos! "What I love most about my restaurant is being able to touch people through food, through taste. I'm so proud of the fact that I've been able to create recipes that people like," she boasts.
If you are a fan of Mexican cuisine, a visit to La Toxica is a must.
Salud Rosa y buena suerte!
Written by Élise Tastet
Photography by La Toxica