The best fried chicken burgers: Our suggestions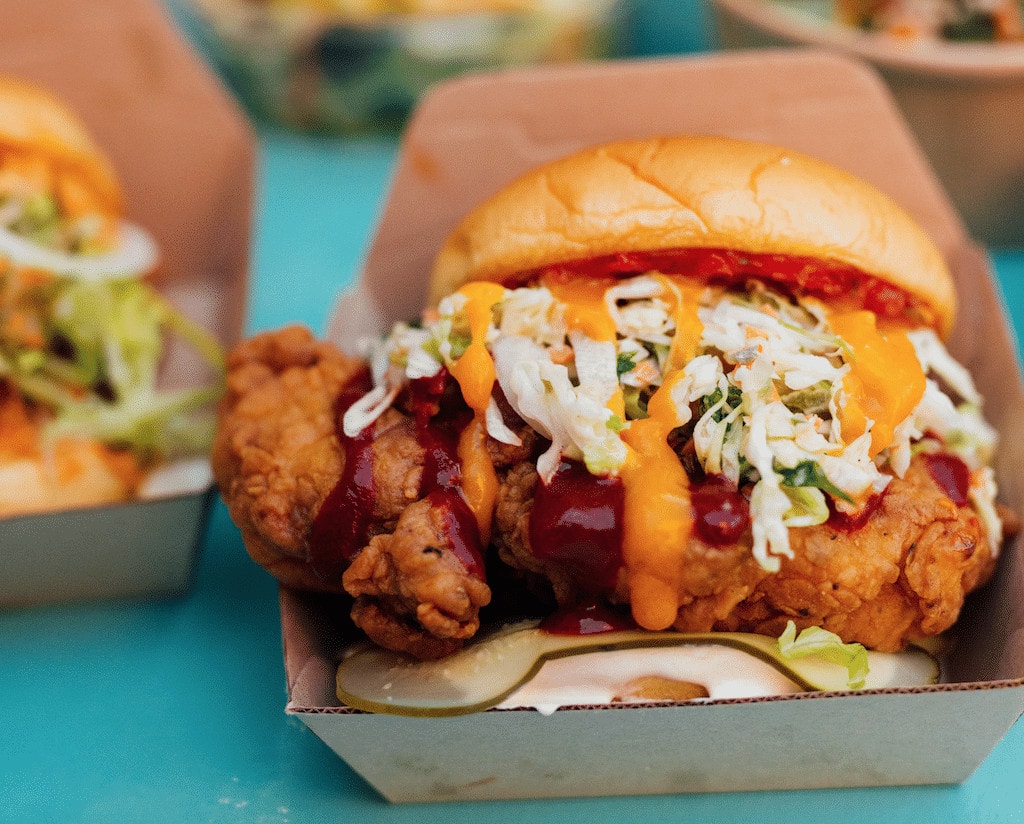 It seems that Montrealers have a penchant for fried chicken burgers. Are we wrong? One thing's for sure, we're often asked the burning question ⏤ where do you find this famous sandwich on the island?
The answer is simple: there is more than one address where you can savour a very good one. Since they can be found on many menus across the city, we've put together a selection of addresses to help you find a fried chicken sandwich that's really worth your while.
Before we introduce you to what Montreal has to offer, here's a "fried chicken sandwich 101" lesson of sorts and why so many of us love them. Today, Chick-fil-A is known as the first American chain to market the fried chicken sandwich in the 1940s. That said, while Chick-fil-A made the sandwich more popular than ever, they have little to do with its creation.
It's hard to know exactly where, when and how the fried chicken sandwich came to be, but one thing is clear, it's the African-Americans of the 20th century that we have to thank for such a delicious sandwich. Hidden in archives of African-American newspapers, we discover that snack bars were already promoting fried chicken sandwiches as far back as 1936, as evidenced in an advertisement from the archives.
Since its invention, nearly a century ago, the sandwich has been enjoyed all over the world. It is deconstructed, reconstructed and prepared in a thousand and one ways, but the good fried chicken in the middle is an irresistible constant.
If there's an address you think should be on this list of the best fried chicken burgers, feel free to share your suggestions right here.
See on map
6704 Rue Clark Montréal H2S 3E9
2660 Rue Beaubien Est Montréal H1Y 1G7
1800 Rue Notre-Dame Ouest Montréal H3J 1M5
2343 Boulevard Rosemont Montréal H2G 1T8
1541 Avenue Van Horne Montréal H2V 1L4
3981 Rue Notre-Dame Ouest Montréal H4C 1R2
51 Rue Roy Est Montréal H2W 2S3
4501 Rue Wellington Montréal H4G 1W8