The Best Lobster Rolls in Montreal: Our suggested addresses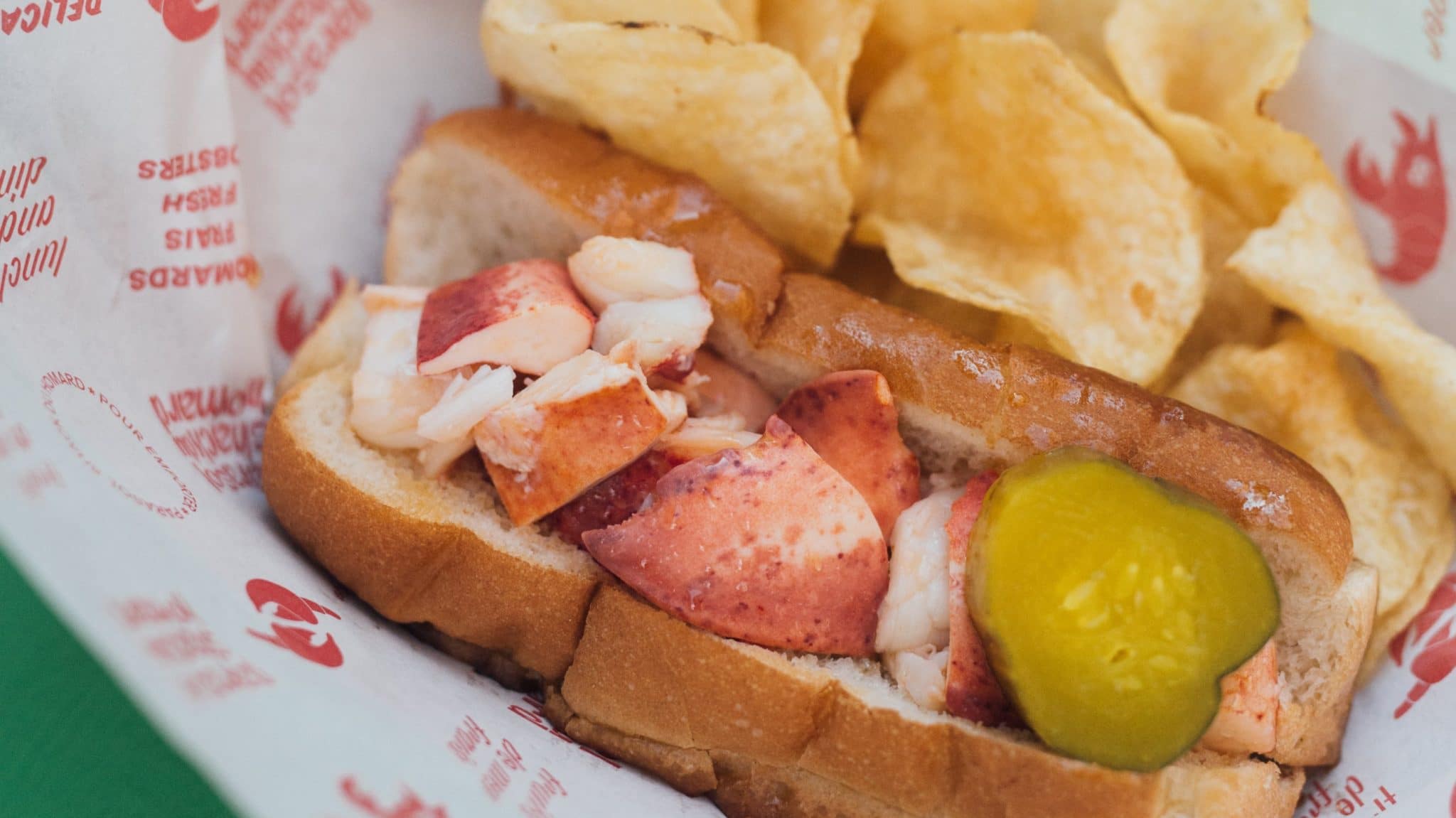 Lobster roll season is finally here! This gourmet snack is one of our greatest pleasures when summer rolls around. Lobster fishing is a historically important industry, especially in Gaspésie and other Canadian maritime regions. However, it is on the coast of the American northeast that lobster rolls were born around the 1930s, during the New England era. Eating a lobster roll in this American region, located on the shores of the Atlantic Ocean, is a staple of any visit.
Whether in the Gaspé, the Maritimes or the United States, lobster rolls are typically found in small local canteens where you can also find a variety of dishes featuring seafood products. In its most classic form, there are two central elements to this dish: a hot dog style bun filled with a generous amount of fresh lobster meat. Variations can then be added to enhance the taste: mayonnaise or melted butter, celery, tarragon, lettuce, green onions, fresh or toasted bread, and more.
Here are a few places in town where you can eat great lobster rolls!
5669 Avenue de Monkland Montréal H4A 1E3
782 Rue Wellington Montréal H3C 1T7
51 Rue Roy Est Montréal H2W 2S3
1453 Avenue du Mont-Royal Est Montréal H2J 1Z1
950 Beaumont Avenue Montreal H3N 1V5
440 Rue Saint-François-Xavier Montréal H2Y 2T3
4328 Boulevard Saint-Laurent Montréal H2W 1Z3