L'Épicurieux: Delicious local cuisine in Val-David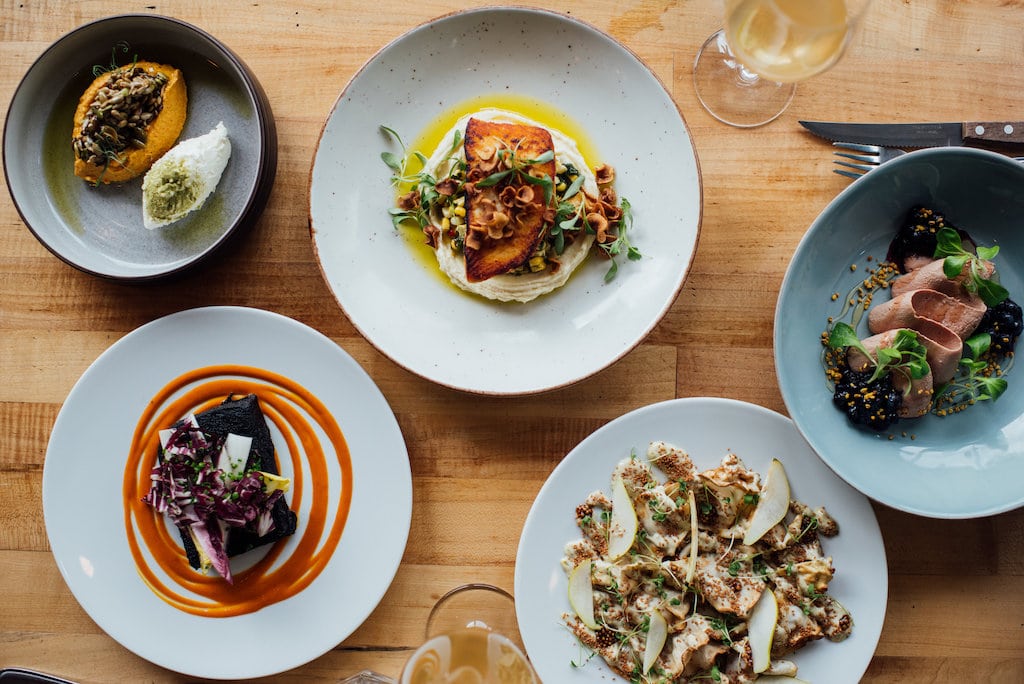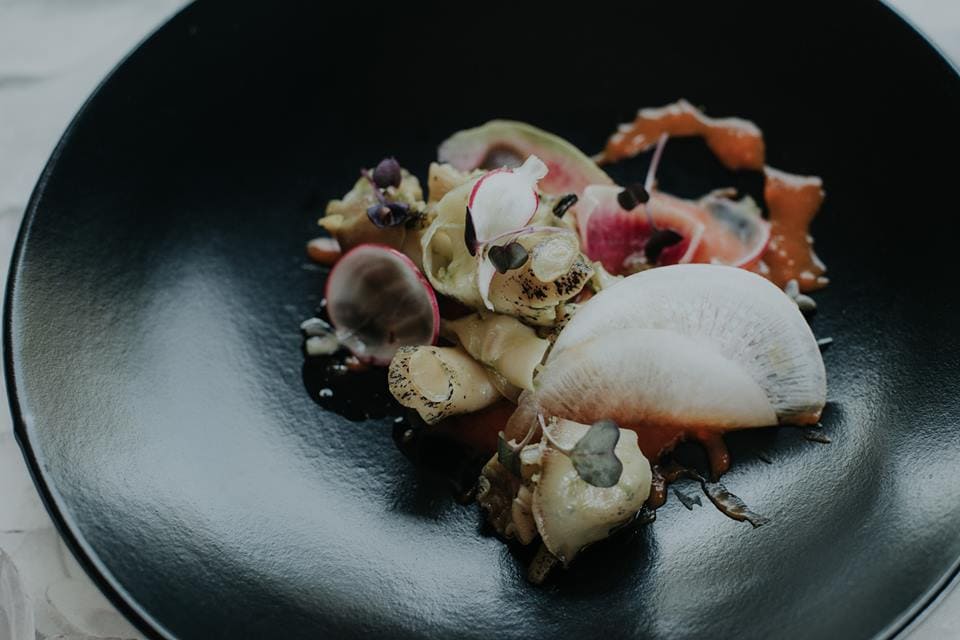 L'Épicurieux

Monday: Closed
Tuesday: Closed
Wednesday: Closed
Thursday: 5:30 – 11:30 PM
Friday: 5:30 – 11:30 PM
Saturday: 5:30 – 11:30 PM
Sunday: Closed

L'Épicurieux is a charming spot in Val-David that offers creative cuisine while highlighting the freshness of Quebec products.
Originally from the Laurentian region, l'Épicurieux's three owners Fanny Ducharme (formerly Cabane à sucre Au pied de cochon), Maxime Laverdure and Dominic Tougas wanted to open an establishment where they could celebrate the art of good food and drink. With the desire to share the joys of savouring fresh and local ingredients, the team joined forces to open l'Épicurieux in June 2016.
L'Épicurieux can be found in a discreet location in front of the Rivière-du-Nord. The small space is elegant and warm. The strong presence of wood, the subdued lighting, and the friendly atmosphere make for a comforting ambience; this tangible comfort makes you feel welcomed as a guest into the owners' home.
In the kitchen, Fanny puts her creativity to work to create fresh dishes designed to be shared. Inspired by traditional comfort food recipes, the chef brilliantly manages to serve audacious yet humble dishes. On the summer menu, there are over a dozen delicate and extremely tasty dishes, including scallops with wild mushrooms, thyme, and rice paper, beans with cucumber, strawberries, mint labneh and sesame, and tender piglet from Gaspor Farms served with cauliflower, dill, gribiche and capers. Each one of Fanny's dishes are intelligently designed and beautifully presented; they also put the spotlight on local vegetables, a crucial element of the menu's design.
To complete the gastronomic experience, l'Épicurieux offers an elaborate wine list on which you will find several beautiful, organic, and natural finds. The place also puts forward some original signature cocktails and other classics, as well as some beers.
L'Épicurieux is a fantastic choice in Val-David to discover delicious local and creative cuisine.
Written by Samuel Gauvreau Des Aulniers