Marché Saint Laurent: Café and local boutique in Old Mtl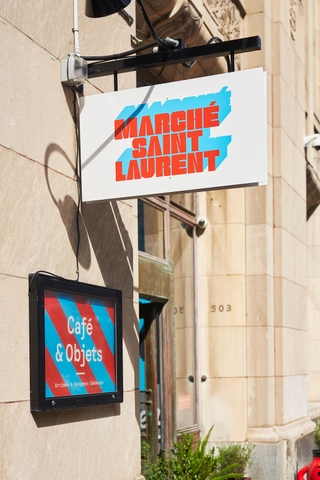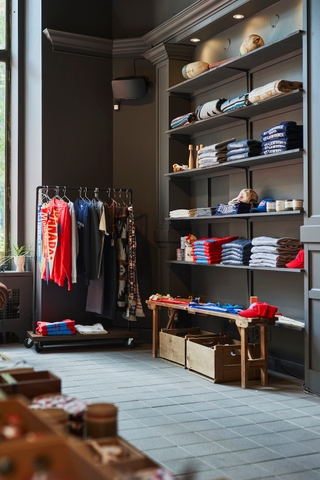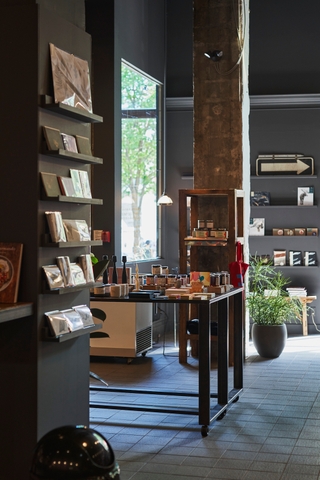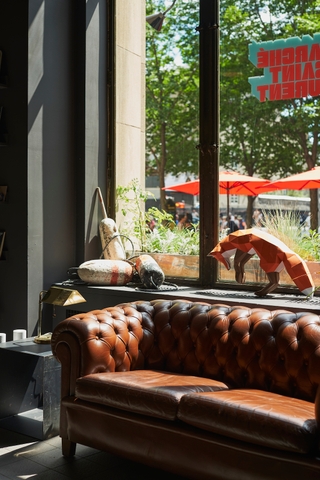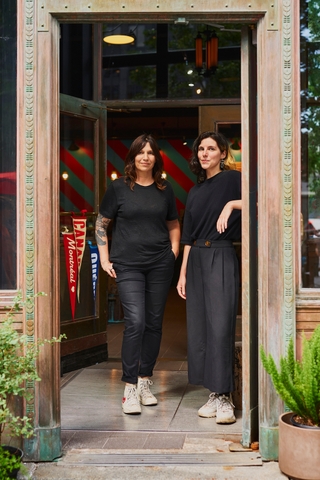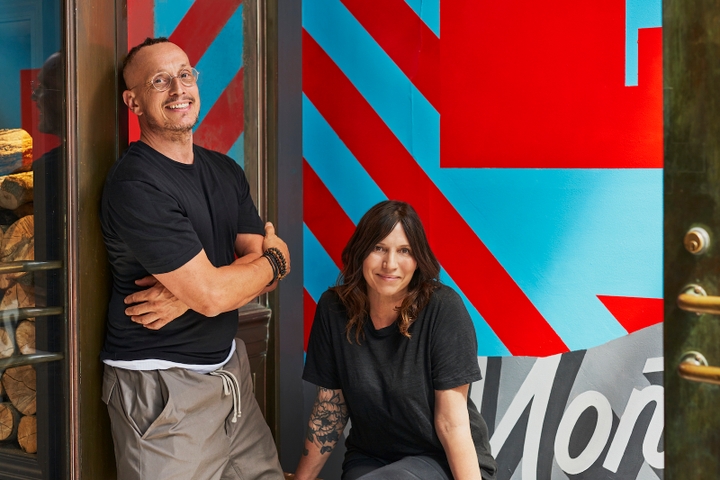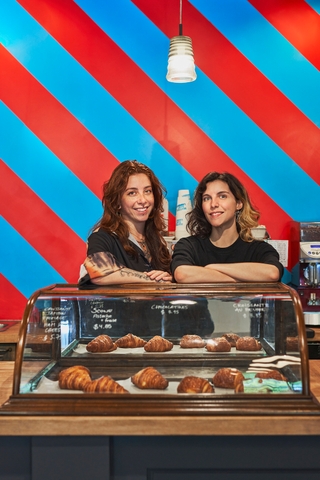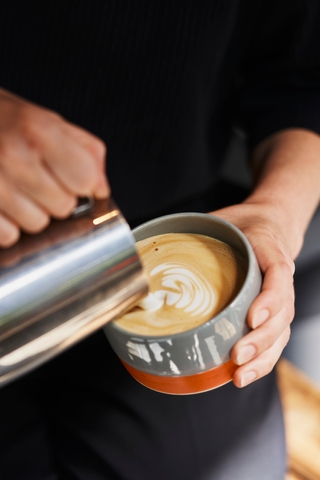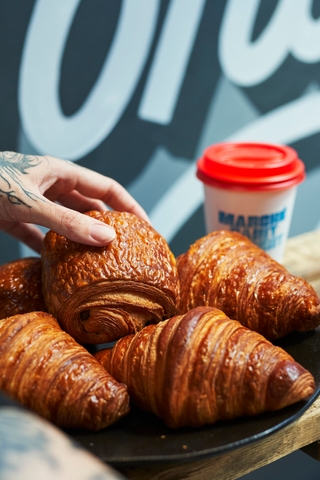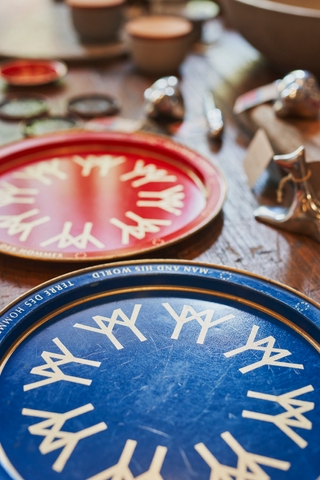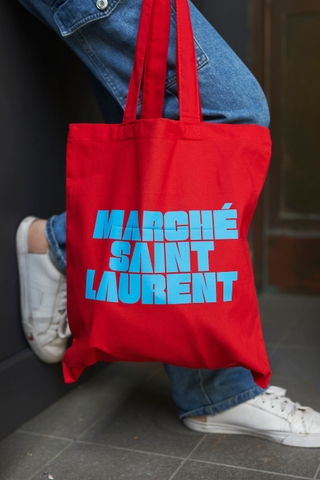 Marché Saint Laurent

Monday: 8:00 AM – 6:30 PM
Tuesday: 8:00 AM – 6:30 PM
Wednesday: 8:00 AM – 6:30 PM
Thursday: 8:00 AM – 7:00 PM
Friday: 8:00 AM – 7:00 PM
Saturday: 8:00 AM – 7:00 PM
Sunday: 8:00 AM – 7:00 PM


Owner(s) Florence Girod, Olivier Miotto
Host Lyanna Labelle-Rocha
Opened 2022

Accepts mastercard, visa, amex, cash, debit
5 Seats
Is accessible
MARCHÉ SAINT LAURENT – Established in Quebec for the past twenty years, Florence Girod and Olivier Miotto have both fallen in love with their new home—and with each other in the process. By their own admission, they have never quite lost their tourist's eye.
The Marché Saint Laurent is their way of expressing their love for the creativity and beauty of Quebec and Montreal, but also of allowing visitors to take a little piece of it home with them. And, above all, to offer a local and more refined alternative to the many made-in-China souvenir stores in the neighbourhood. Their focus? Thoughtful, well-designed objects made here with quality materials.
"I thought it was a kind of place that was missing, especially in this neighbourhood," explains Florence Girod. "The idea is to offer local goods—made by artisans, designers and small Quebec companies that we know, but who have no contact with travellers—to people who are passing through" she continues.
Books, postcards, trinkets, toys, ceramics, wooden spoons, the store is full of little treasures for all budgets, but also maple products, microbrewery beers and coffee from local roasters. There are also vintage pieces, including several items featuring Expo 67.
"It's a mix of very traditional things, then a little trashier, edgier, that doesn't take itself too seriously but is of great quality," Florence explains.
The store also offers a small collection of items—clothes, hats, fridge magnets—in the store's colours or embellished with typical Quebec expressions, which are particularly popular with French tourists: "Bonjour, hi!", "Tu m'aimes-tu?", "mon chum", "ma blonde". Over time, Florence Girod hopes to develop a brand that will embody the Montreal and Quebec identity.
"I would like to work with artists and designers to have an offer that is coherent, but above all that does justice to the quality of Montreal's creativity," she says.
Shopping and coffee
Another point that distinguishes Marché Saint Laurent from the other tourist attractions in the area is that it serves excellent coffee, which can be sipped at leisure while browsing the store's shelves, sitting on the charming terrace or literally pulling out one of the logs that are set up around the shop as seats.
Florence comes from an advertising background, Olivier is co-owner of Suite 105 by Glam. Neither of them had operated a café or boutique before. That's why they brought in Lyanna Labelle-Rocha (ex-Paquebot, Structure Roasters, Dreamy), who manages the barista team. If you like coffee, you have her to thank; she roasts the beans with the micro roaster Jungle.
Plus, the pastries, sandwiches and salads are delivered every morning from the excellent bakery Chez Potier on Wellington Street. So everything is delicious!
From the river to the Main
Why Marché Saint Laurent? I was looking for something that embodies Quebec in an international way," explains the co-owner. When you're a tourist, the St. Lawrence is a strong attraction in Quebec. It speaks of travel, but at the same time, for Montrealers, Saint-Laurent is the Main. It's a good way to describe the junction between Montrealers and tourists: it's a tourist attraction, it's a strong element of the land's topography, but for Montrealers, it's culture, it's the demarcation, it's hyper identifying."
The store is located at street level in the Aldred Building, just across from Place d'Armes and at an angle to Notre Dame Basilica. The Art Deco style of the iconic Old Montreal building is reminiscent of the Empire State Building (albeit with a few floors less). As an aside, at the time of its construction in 1929, it was the tallest skyscraper in Montreal.
"It's a starting point for many people, for guided tours. I liked the idea of it being an anchor point, like the museum store, the official store of Old Montreal, in a way," muses Florence Girod.
For a coffee, a gift or simply to stock up on beautiful things, stop by Marché Saint Laurent!
Written by Mikael Lebleu
Photography by Thanh Pham