Bloom Sushi: Plant-based sushi in Old Montreal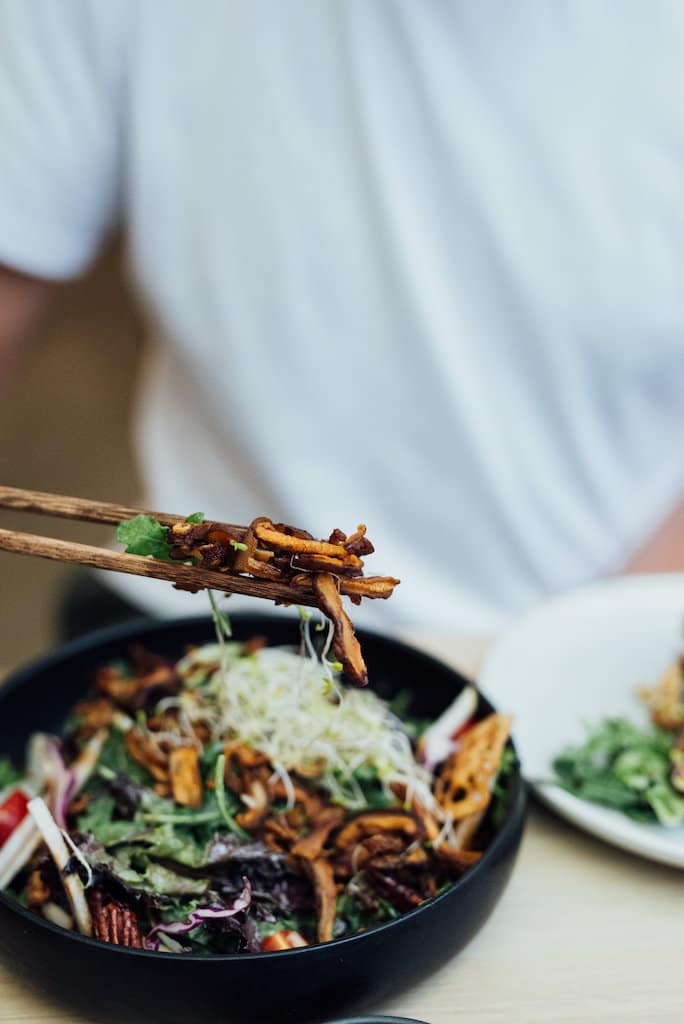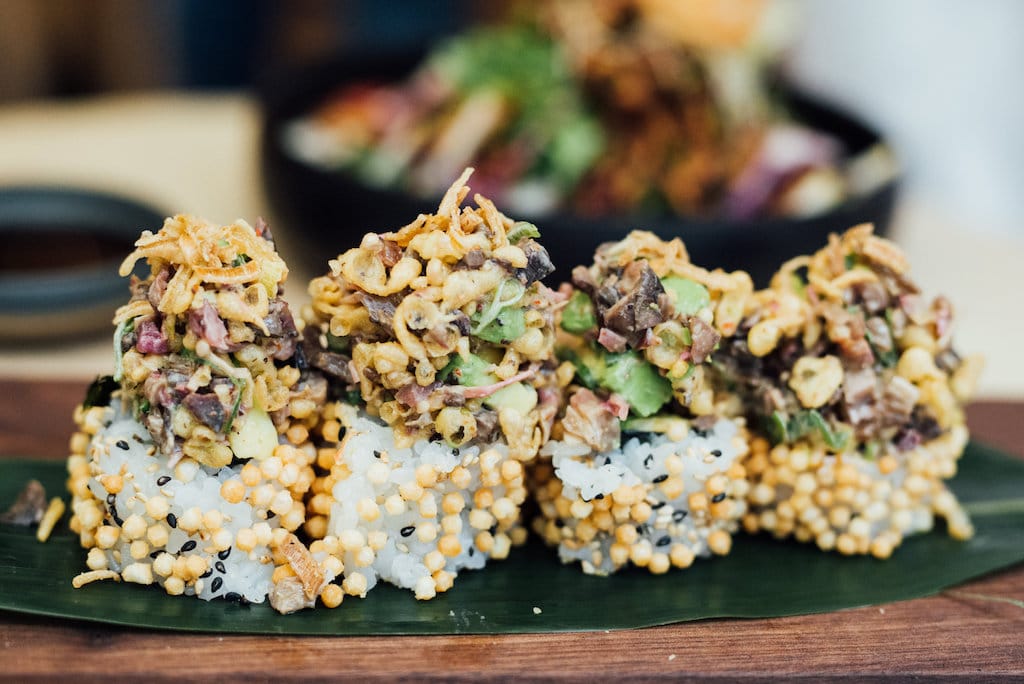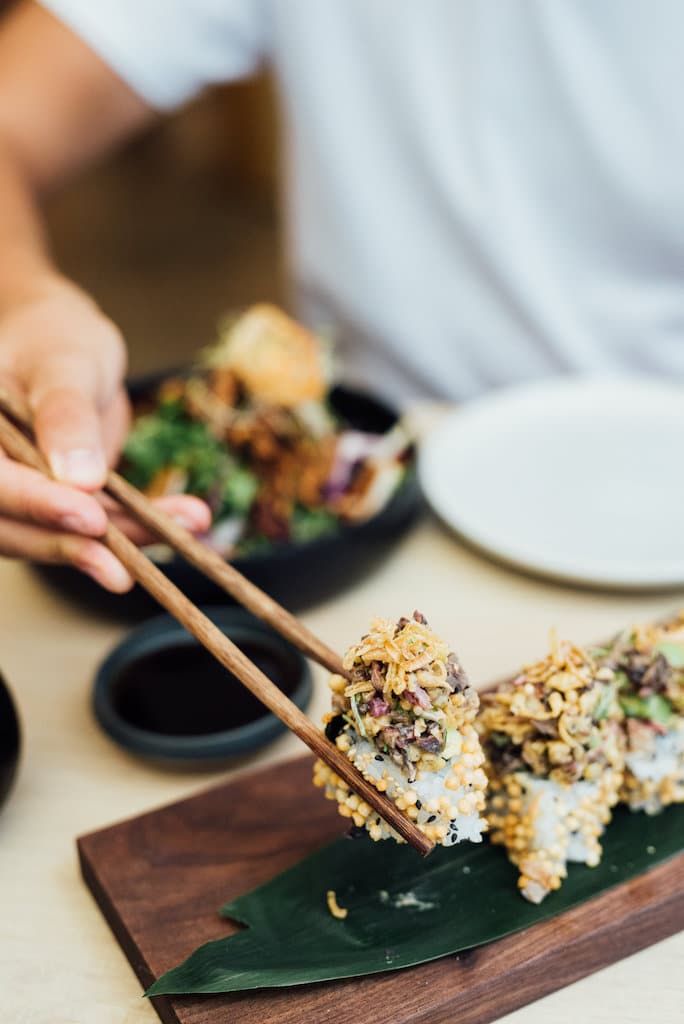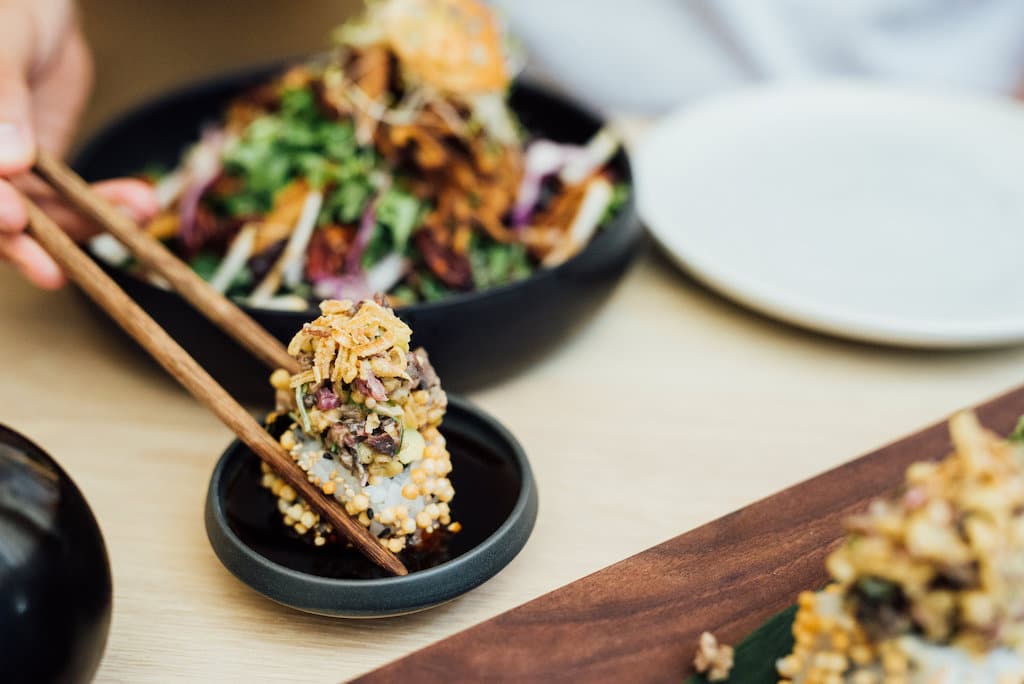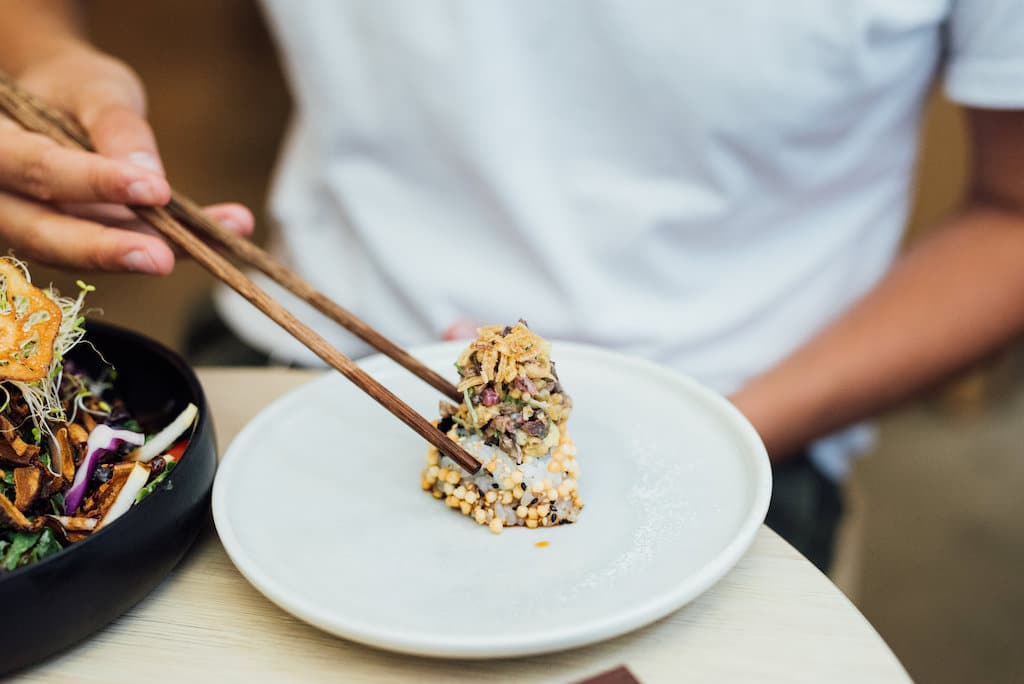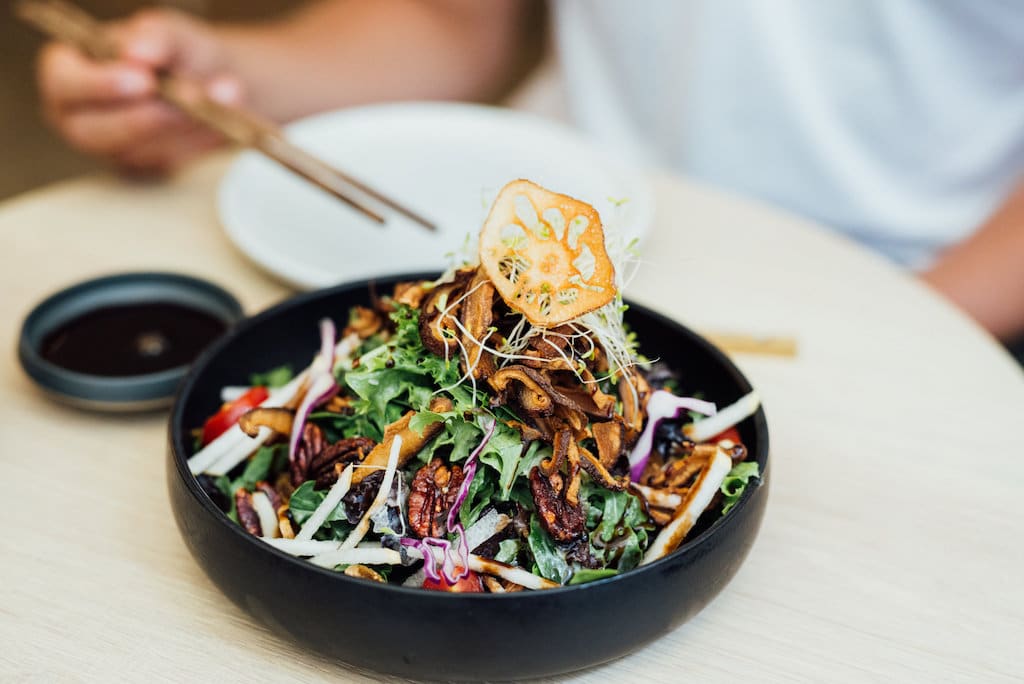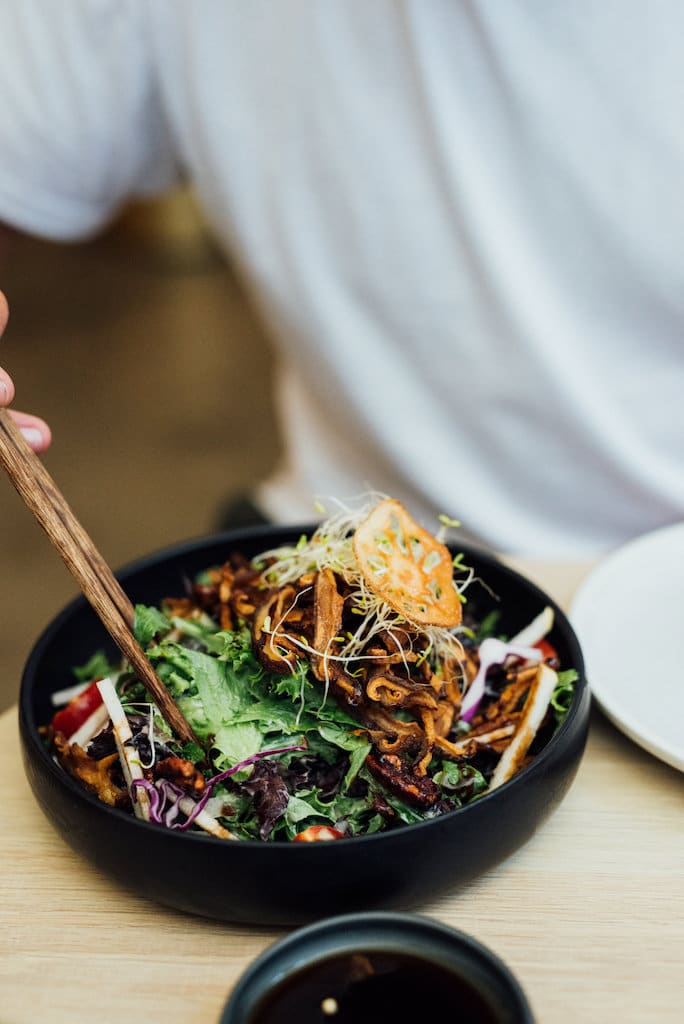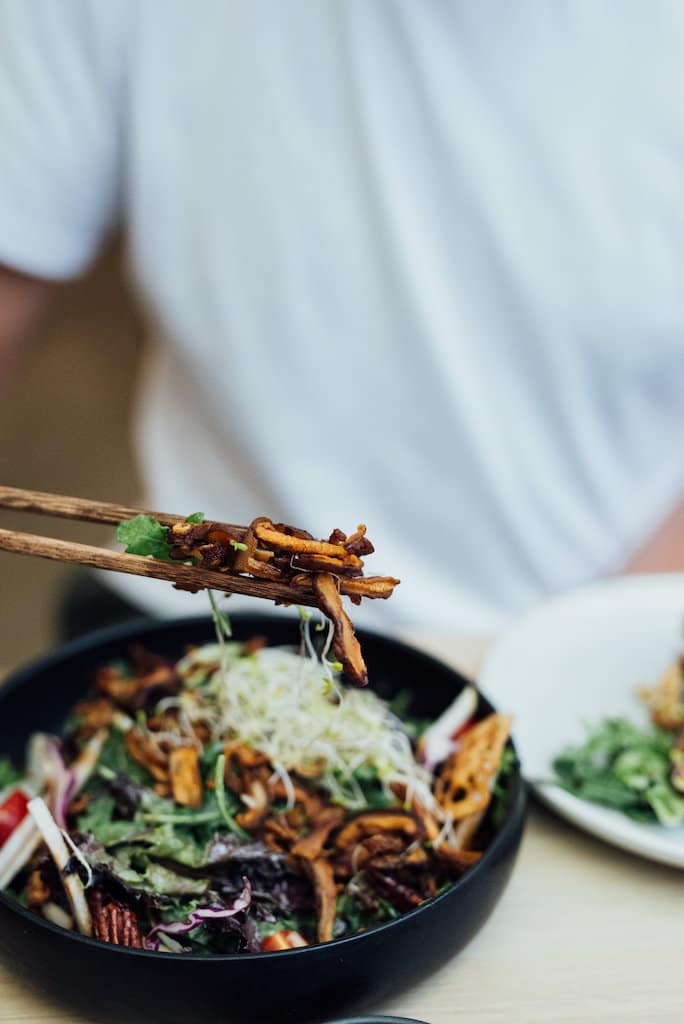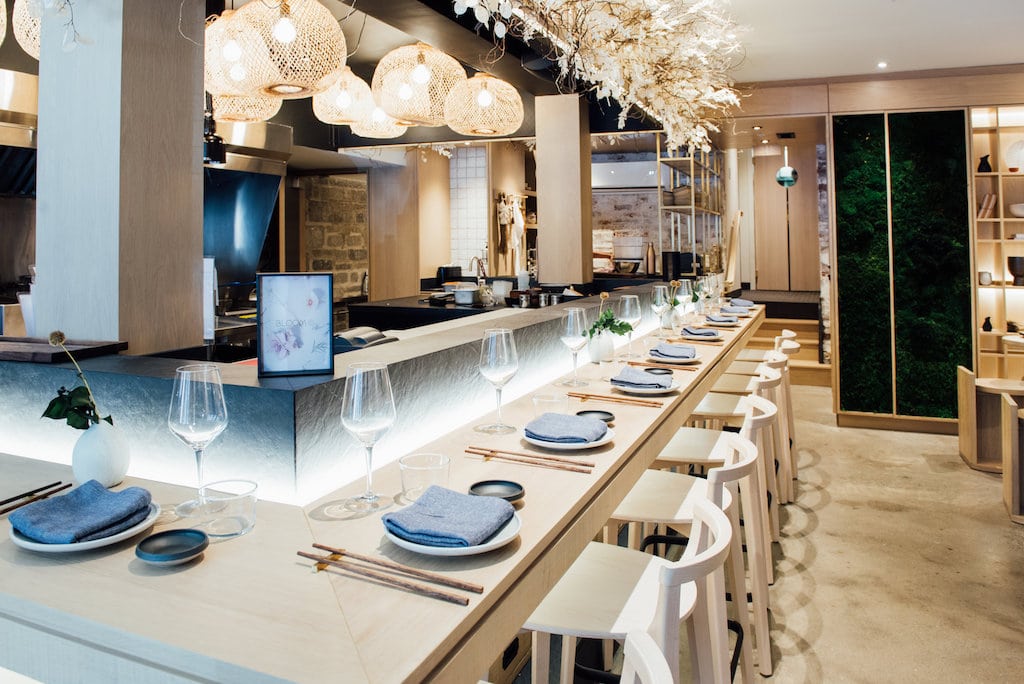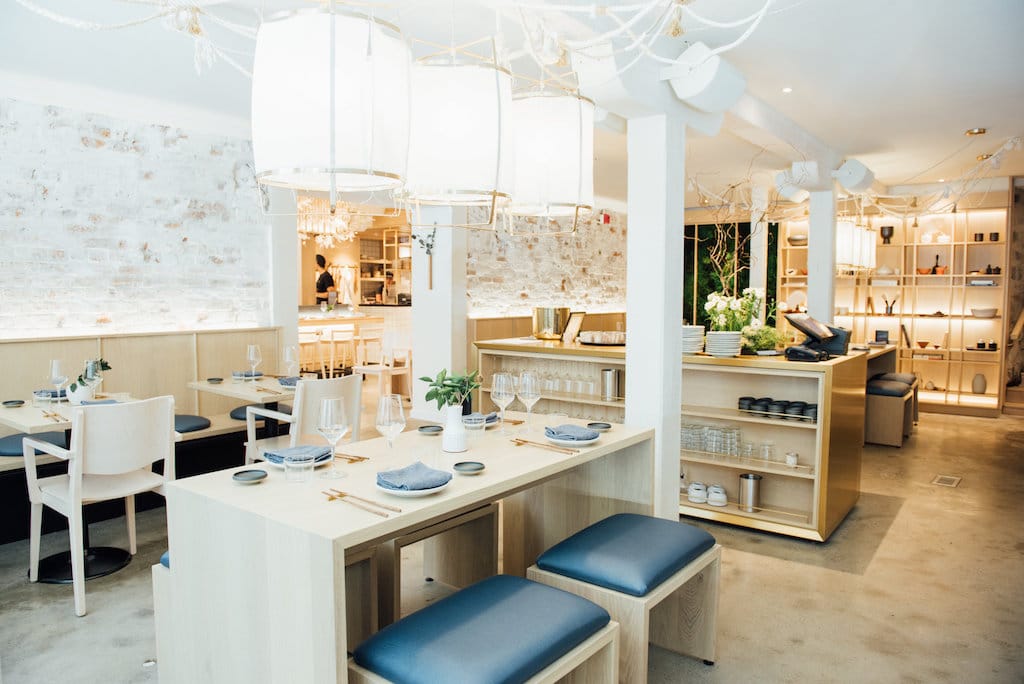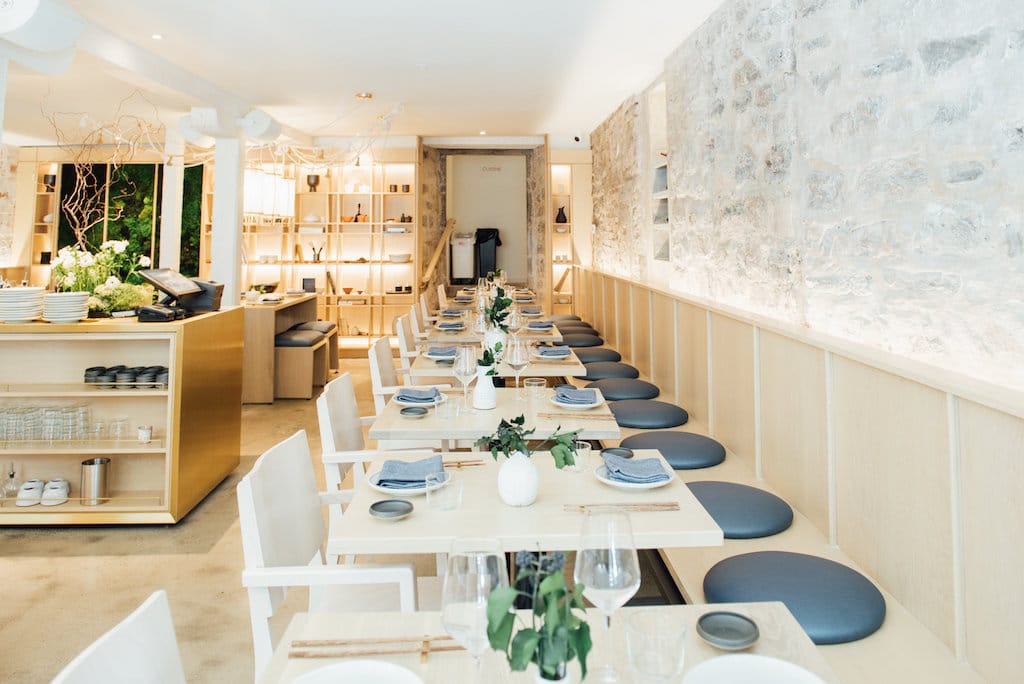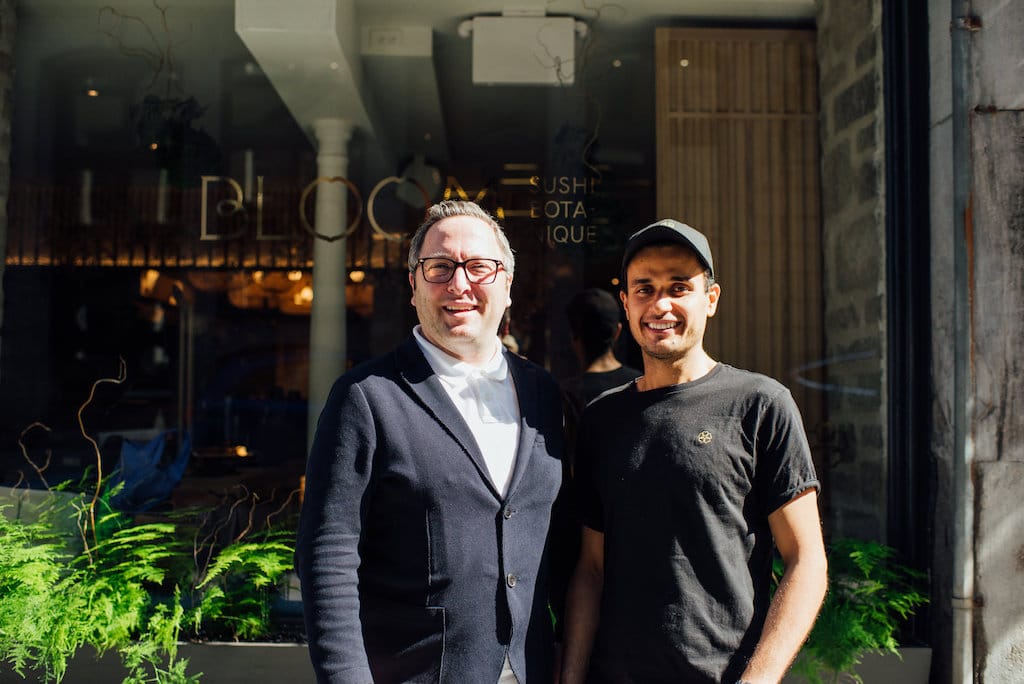 Bloom Sushi

Monday: Closed
Tuesday: 5:00 – 10:00 PM
Wednesday: 5:00 – 10:00 PM
Thursday: 5:00 – 10:00 PM
Friday: 5:00 – 11:00 PM
Saturday: 5:00 – 11:00 PM
Sunday: 5:00 – 10:00 PM


Owner(s) Dominic Bujold, Vanessa De Montigny
Chef(s) Christian Manuel Ventura
Opened 2019

Offers a tasting menu
Accepts mastercard, visa, amex, cash, debit
52 Seats
Accepts groups
Has a private room
Last night, Bloom Sushi opened its doors on Saint-Paul Street West. A project that unites two pioneers of Montreal's vegan gastronomy: Sushi Momo and LOV.
The idea of a common restaurant emerged one evening when Dominic Bujold, owner of LOV, went to Sushi Momo to taste Christian Manuel Ventura's vegan sushi. Dominic, who also founded Sushi Shop, was charmed by Sushi Momo's satisfying, filling, and fish-free sushi. That's when the two men decided to open Bloom Sushi together, a new space that makes vegan sushi more accessible! The address is in our list of the best vegan addresses in the city.
The project's kitchens are headed by Christian, who prepares a menu of plant-based sushi with his great team. In their sushi, raw fish is replaced with mushrooms, cauliflower, avocado, tofu, tomato, heart of palm and other plant-based products. At Bloom Sushi, Futomakis, Kamikazes, Dragon Eyes, Homosaki, and Nigiri are offered in vegan versions. While you can build your own sushi platter, we prefer to follow the team's suggestions with their sharing platters that feature the staples of the house, such as Kamikaze Tunato, Mr Miyagi, and Mr Crunch. In addition to sushi, a few entrées are offered including the Beyond Roll—a spring roll containing, you guessed it, Beyond Meat.
Eco-conscious without compromise
Everything Bloom Sushi offers is developed with sustainability and the health of our oceans in mind. Indeed, the restaurant composts, uses as little plastic as possible, and also encourages local producers. A beautiful philosophy that, as Dominic says, does not compromise the gastronomic pleasures offered here.
For the decor, the team turned to Jacinthe Piotte (Provencher Roy), who also designed the space at LOV. At Sushi Bloom, the Japanese aesthetic is mixed with a touch of Scandinavian minimalism. In shades of beige, the space is welcoming and soothing. At the entrance, there is a 12-seat izakaya-like section where you can sit at the bar, and watch the cooks at work. For those looking for a more intimate atmosphere, grab a table in their dining room that seats about 40. The beautiful cohabitation of the two energies allows Bloom Sushi to answer everyone's desires!
For a complete Japanese immersion, the restaurant proposes a beautiful offer of sakés and Japanese whiskies to accompany their sushi. Bloom Sushi also offers light cocktails, a small selection of wines, and a variety of beers from Quebec and Japan.
Bloom Sushi offers an enveloping space to savour vegan sushi—that puts vegetables in the spotlight—in Old Montreal.
Written by Samuel Gauvreau Des Aulniers
Photography by Alison Slattery —