Reinventing Comedy During a pandemic: Five questions for Arnaud Soly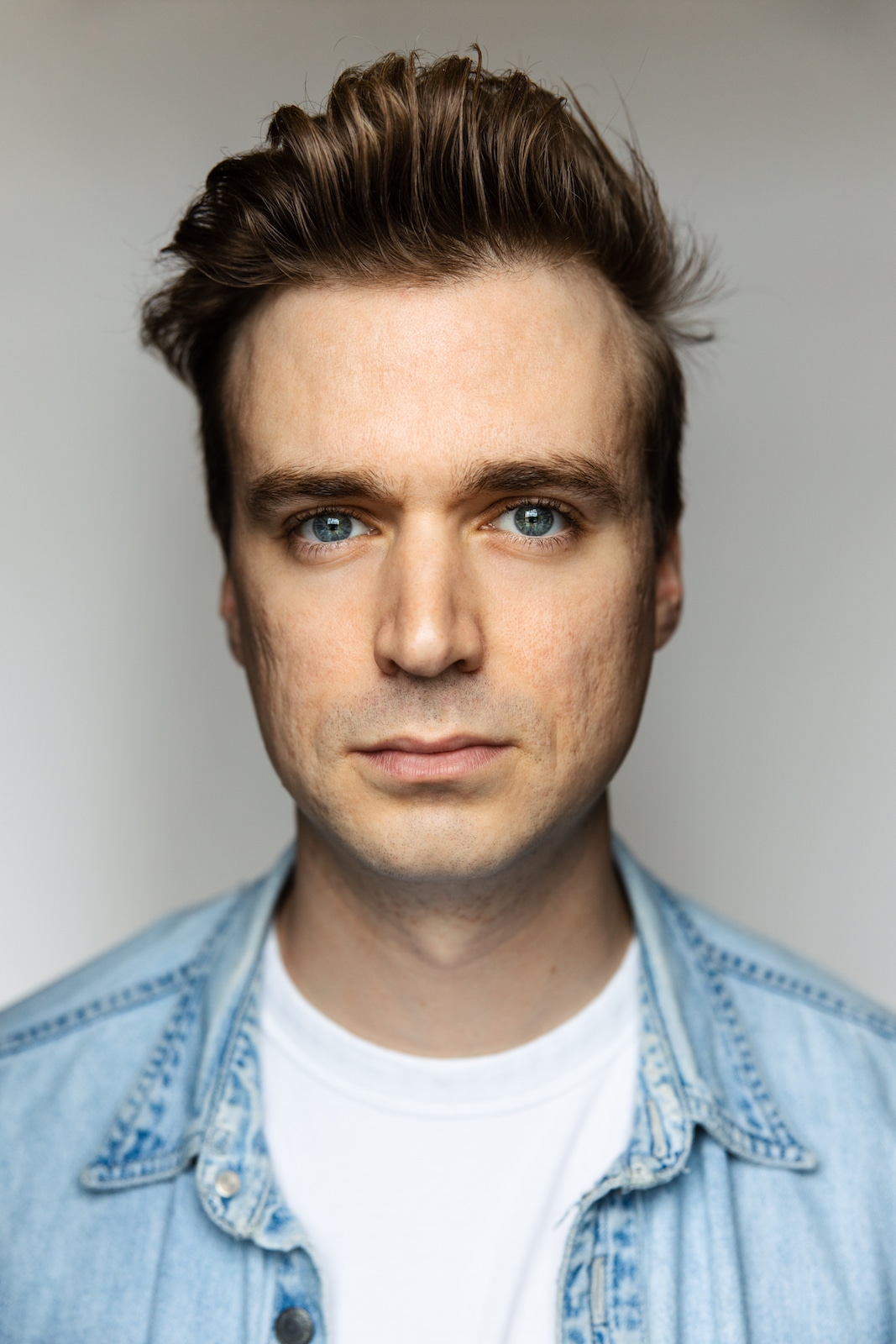 As you probably already know, Tastet is interested in everything related to the restaurant industry. We love to discover the best places to eat and drink well. Everyone appreciates good food served in a beautiful space. However, what gives us the most pleasure in pursuing our mission is meeting the people who make these experiences possible. Whether they are restaurateurs, chefs, famous personalities, or heroes who work behind the scenes, these beautiful encounters spark enthusiasm in us that we will always want to share with you. We invite you to discover one of Tastet's favourite personalities with our playful Q&A.
This week, we wanted to know more about comedian Arnaud Soly. Very much appreciated by the Quebec public, Arnaud is the comedian with the most nominations for the 22nd Gala des Oliviers which takes place this Sunday, March 21. Since the beginning of the lockdown, Arnaud has been able to adapt by producing a lot of online content, especially on social media. His funny videos and live streams on Instagram enjoy a huge following, and with good reason! In these difficult times, it's important to find ways to keep your spirits up and Arnaud never misses an opportunity to give us a good laugh. We can't wait for the end of the pandemic to be able to attend his first one-man show! Until then, we will continue to follow him on online platforms.
Here are our questions for Arnaud Soly.
Is there any food that doesn't inspire you, that you wouldn't eat?
"Insects. Mentally, I'm just not quite there, but I'm aware that it's the protein of the future. It's full of nutrients. But again, it's very mental. I'm a little repulsed when it's alive, but I've tasted a soft bar made with cricket flour before and you don't even know it. But the lollipop with the centipede in it from the insectarium, that's a no! But otherwise I eat all sorts of things, like for meats, I like kidneys, tripe, heart, brains. That doesn't disgust me."
What is your favourite restaurant in your neighbourhood?
"I live in Rosemont-La Petite Patrie. Sue on Beaubien, I love it! The banh mi are seriously on point. The lemongrass beef, the flavour is all there. Otherwise, I like Geppetto's pizzeria, La Boulette for a fried burger, Calaveras for tacos. I like the option of having simple, affordable ethnic food that is still super tasty."
What dish takes you back to your childhood? What did you often eat growing up when you were young?
"Definitely my dad's arrabbiata sauce. It's a classic for me, but also for my friends. The recipe has traveled a lot! It's simple, but so good, with a small twist and a few secrets."
What have you cooked the most over the past year?
"I've been making a lot of soups, we have a baby who is starting to eat food, so we eat a lot of them. We make a lot of lunch salads, I often make a crumbled, almost fried tofu with oil, garlic, ginger, rice vinegar and sesame. I freeze this, and we often put it in meal salads with seasonal vegetables.
Which chef would you like to cook with?
"I have a crush on Antonin Mousseau-Rivard, because I like his restaurant, I like his vision. I recognize myself in him, he didn't go through the institutions, just like I didn't go through the National School of Comedy. He is self-taught and comes from a family of artists. He is a trailblazer. You can see that he wants to try things, that he has an experimental side, that he doesn't have a monolithic vision of the kitchen, and I have a lot of respect for that.
What do you like to eat for breakfast?
"I'm definitely a fan of eggs. I could breakfast eggs every morning. Otherwise, I love cheddar cheese. An aged cheddar sandwich always does the trick. Coffee is a must too. And fruit. If I want to indulge, beans and bacon. Oatmeal sometimes too, but it will never beat eggs. I also like kimchi sometimes, something fermented or vinegary like pickles to cut through it all with a little acidity."
If you were a chef, what kind of restaurant would you like to open?
"We have a running gag with my mom and my girlfriend that we are going to open a bed and breakfast one day. Breakfasts are what I cook best. I make really good omelettes, I like to make gravlax sandwiches, my hash browns are on point… I also have a passion for Italian food and Asian food. But if I were to open my own business, I would go for a Bed and Breakfast and we would go for the big breakfast. And after that, my work day would be over. I love cooking, but it's too busy, I wouldn't have that energy. I've worked in the restaurant industry and I have friends who do it and it's really a passionate job, you put your whole life into it. I couldn't do that. That's why the B&B would suit me: you make a big breakfast and then you wrap it up."
What dish are you looking forward to when the restaurants reopen?
"The white fish bowl at the restaurant Cuisine Szechuan on Guy Street, south of Sherbrooke. It's a huge bowl of white fish poached in a broth with chili peppers, chunks of Szechuan pepper and bean sprouts. The broth is spicy and floral, it's really good and it's really cheap!"
This or that
Sweet or savoury? "Savoury."
Butter or margarine? "Butter."
Cheese or dessert? "Cheese."
Bread or pasta? "That's a tough question for me! Bread!"
Fruits or vegetables? "Vegetables."
Beer or wine? "Wine, for variety. But a good beer is still a good beer."
Fried chicken or rotisserie chicken? "Rotisserie."
What are a few of your cravings or guilty pleasures? "Green olives, I'm really addicted to olives. In the most commercial way, Ferrero Rocher. Don't leave me alone with a bag."
Thanks to Arnaud Soly for taking the time to chat with us!
Follow him on Instagram and Facebook for your daily dose of comedy!
To learn more about some of Tastet's other favourite personalities, check out our five questions for Laurent Duvernay-Tardif, Gabriella Kinté Garbeau, Paul Toussaint, Camilo Lapointe-Nascimento and Nicolas Ouellet.
Written by Marc-Antoine Ranger
Photography by Alexis Goncalves