Institutions, icons and some of our favourites in the Canal districts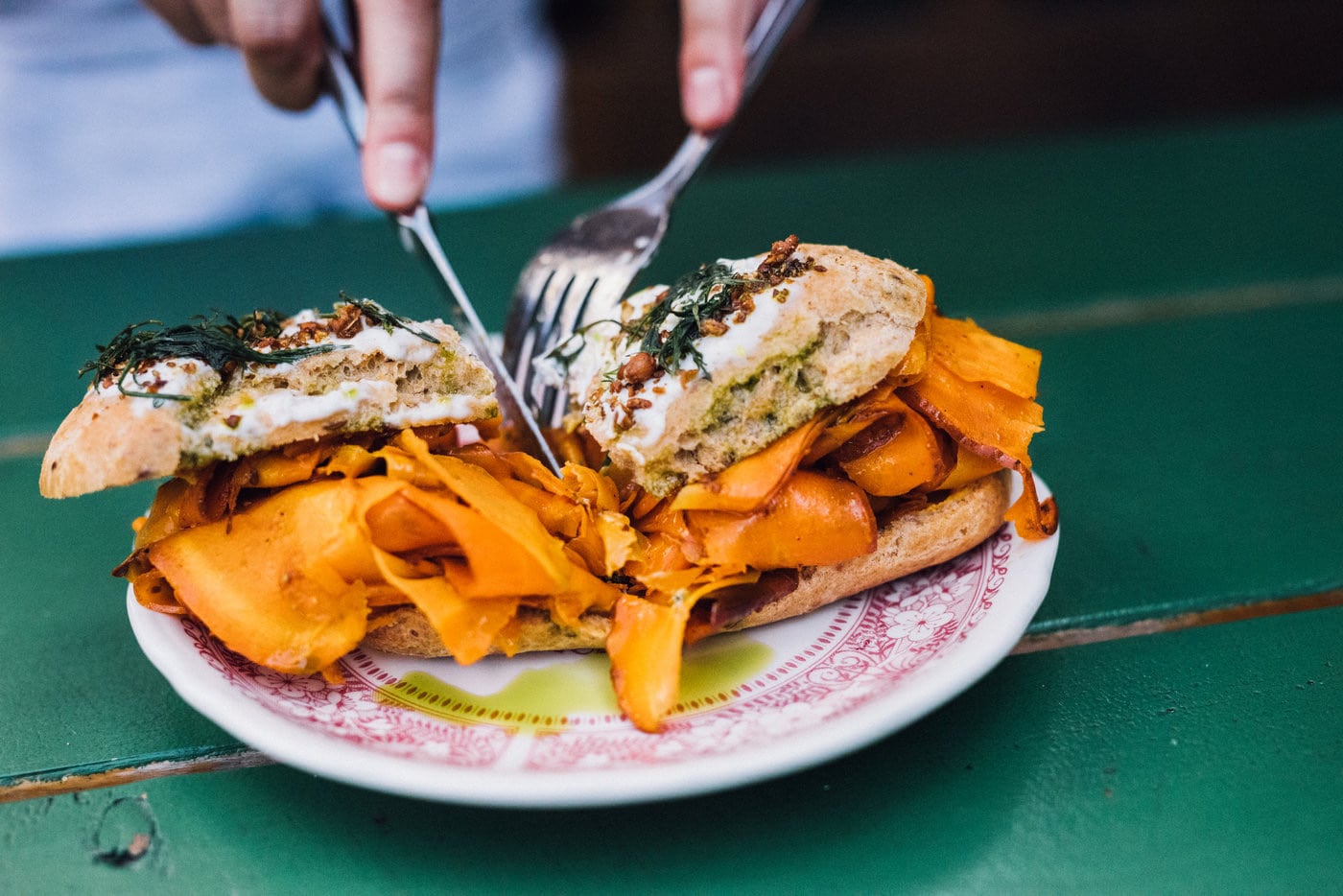 Institutions, icons and some of our favourites in the Canal districts
The Canal districts are definitely some of Montréal's prime destinations. Why? Their location! On the water and a stone's throw from downtown, the area offers so many fun activities on a beautiful summer's day. Whether you're more into biking, picnicking or just strolling, the Canal districts are simply great. Griffintown, Little Burgundy (Petite-Bourgogne) and Saint-Henri each have their own unique identities that make the city shine with their rich historical heritage, cultural spaces and vast parks.
Arsenal Contemporary Art—a favourite of art lovers—is a must-see gallery in the Sud-Ouest borough. The Canal districts are also home to an array of clothing boutiques, like Atelier New Régime, Silk Laundry and Gank, for the city's most cutting-edge fashionistas.
If interior decor and accessories are more your thing, stop by Lola Petite-Bourgogne and Boutique Peridot, where you're sure to that something special.
The neighborhoods are also home to a bunch of fantastic gourmet addresses. There is a huge amount of choice and certainly something for everyone. The restaurants, cafés and bars all contribute to the districts' reputation and have hosted their share of memorable get-togethers! We've compiled some of the best—old and new—in the Canal districts.
A true Montréal institution, Joe Beef is a must-stop. This amazing address on Rue Notre-Dame ouest wows every time with its delicious menu, remarkable wine list, warm décor and outstanding service. Needless to say, Joe Beef is the perfect place to indulge.
Liverpool House
Joe Beef's little brother and neighbour, Liverpool House is just as popular as its predecessor. It's one of the best addresses in Montréal and we never, ever tire of it. We book a table there when we're looking for a generous and scrumptious meal in a very friendly atmosphere. And that just may be what President Barack Obama and Prime Minister Justin Trudeau had in mind when they sat down to dinner there.
Le Vin Papillon
If you're looking for one of the most beautiful, if not THE most beautiful terrace in Montréal, then look no further than Le Vin Papillon and its magnificent vegetable garden. Enjoy delicious plates to share that shine a spotlight on seasonal produce. With the same focus on comfort food as the other restaurants in the Joe Beef family, Le Vin Papillon brings a delicate and original touch to local vegetables.
Adamo
Adamo is the New-York style pizza place of choice in St-Henri. Everything is homemade, from the dough to the tomato sauce. It's the artisanal pizza of our Big Apple dreams: slightly sweet and just right. We could eat a whole one ourselves!
Arthurs Nosh Bar
The must-visit brunch place in Saint-Henri has been drawing crowds since it opened, summer and winter alike. The entire menu at Arthurs Nosh Bar is an absolutely delicious tribute to Jewish cuisine: very fresh, very tasty and always with a touch of creativity. Don't miss McArthur's chicken schnitzel, the pancakes and the salmon gravlax!
Bucky Roosters
If you like Arthurs Nosh Bar, you'll love Bucky Roosters, which will melt the heart of any fried chicken lover. Everything is absolutely delicious and homemade! From the sauces to the desserts and the fries, the team makes it a point to offer quality products.
Atwater Cocktail Club
If you're a fan of secret bars, the Atwater Cocktail Club is sure to impress. Sip excellent cocktails and let the ambiance whisk you straight to NYC. Fuchsia pink benches, a marble bar, subtle lighting and mirrored ceiling. This is the place to spend an intimate evening in great company.
Elena
Open seven days a week, Elena serves a delicious Italian menu in a beautiful retro setting. The coffee, pizza, wineconcept by none other than Ryan Gray, Emma Cardarelli and Marley Sniatowsky is perfect in its simplicity, and that's why everyone loves it. Enjoy a great pizza in a fun atmosphere and wash it down with a delicious wine. What more could you ask for?
Foiegwa
American-inspired French bistro (yes, really!) Foiegwa has kept its uber popular classics on the menu since its very beginnings. We go there to devour an absolutely decadent burger, vanilla mascarpone French toast, homemade spaghetti with butter and black truffle and other delights. Foiegwa's 50-seat dining room also offers an elegant and comfortable décor. Go for brunch, dinner or drinks. You can't go wrong!
Café Maman
After conquering New York City, Café Maman moved to Montréal and quickly caught the attention of Griffintown's clientele. The charming address is open from early morning to early evening and has become a popular stop for every occasion. The result is a hybrid café, pastry shop and restaurant where you can eat well from breakfast to brunch and lunch.
Foxy
Looking for a place to impress your significant other? Located on Rue Notre-Dame oust, Foxy is the place for delicious wood-fired cuisine in an elegant and intimate setting.
Mano Cornuto
Mano Cornuto is the kind of European-style Italian café and bar you could spend the whole day in. From morning to night, from appetizers to desserts, try all the little wonders, including focaccia, pasta, salads and more.
Tuck Shop
Tuck Shop is a must and one of our favourites since it opened in 2010.What makes it so great despite its tiny size? A combination of things: the comforting bistro menu, tempting wine list, ambiance and attentive service. Tuck Shop's got it all!
Le Richmond
Le Richmond is a hybrid concept that serves as a café, grocery store and boutique that sells carefully selected homemade products. It's a beautiful space where you can linger at the bar with a glass of wine and antipasti, enjoy a full meal at the bistro and find exclusive grocery products and over 60 fresh foods to take home.
Perles et Paddock
First and foremost, Perles et Paddock is one of the most beautiful restaurants in Montréal. You'll be just as amazed by the unusual facade as the gorgeous décor. Not only is the space magnificent, the cuisine and drink menu are superb. We recommend you sit at the bar and sip a house cocktail to truly make the most of everything the restaurant has to offer!
Written by Inès Duguen