Montreal's best poke: Where to enjoy this most delicious dish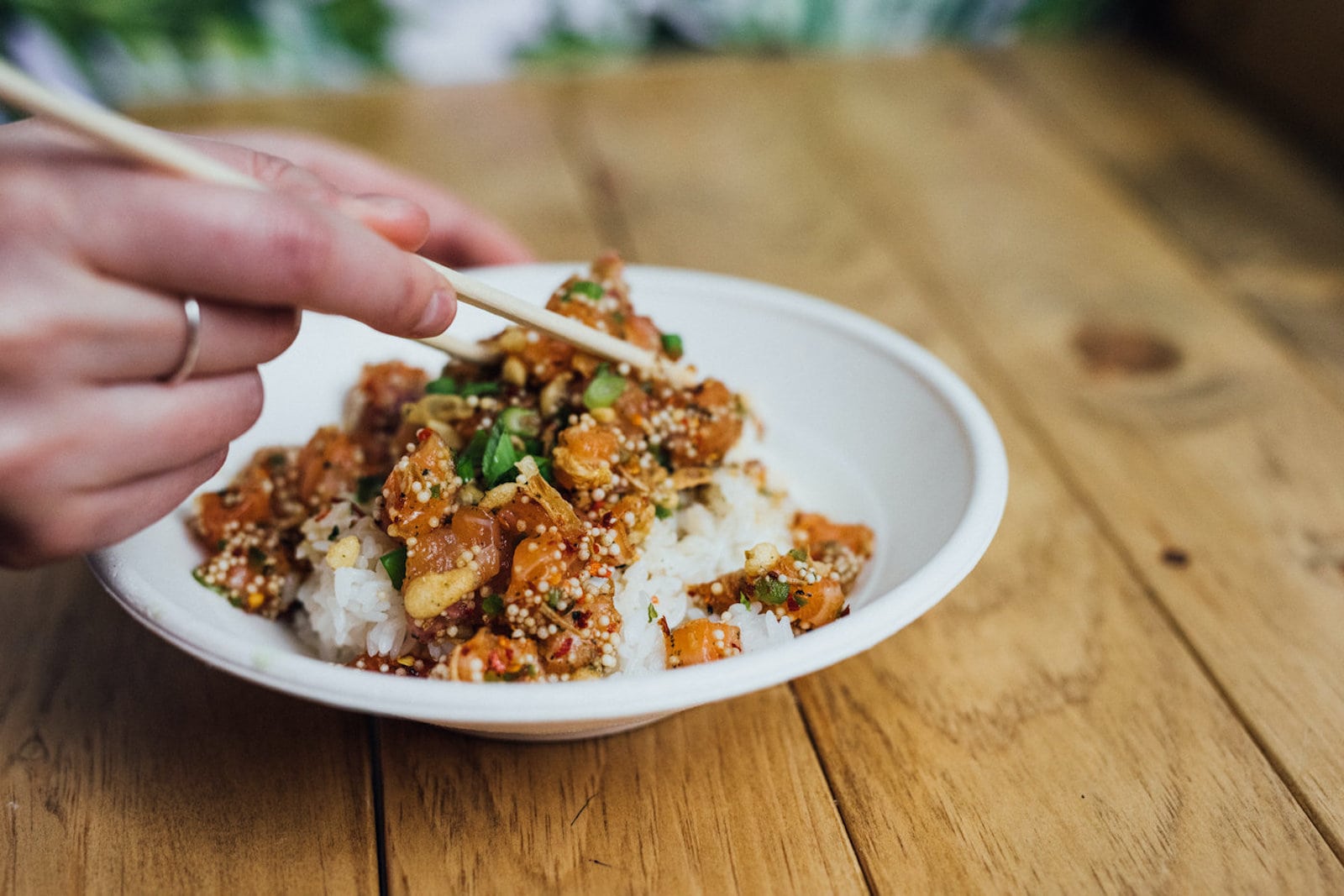 Eating raw food is very popular nowadays. This trend also includes raw fish and meat, found in dishes like sashimi, sushi, carpaccios and tartares. And now there is poke, pronounced "poh-kay", a salad with marinated raw fish and it is found on the menu of several Montreal eateries.
Hawaiian dictionaries explain a traditional poke as fish that has been filleted and served with typical Hawaiian condiments of sea salt, candlenut and limu (seaweed). Its popularity started to grow in Hawaii during the 1970s, spread to places like Los Angeles in the early years of this century and has reached our tables here in Canada as well as in Europe.  Yet, like many other imported dishes, the dish has morphed into different variations, often as healthy fast food. The story goes that poke was a snack born out of fishermen's habit of cutting up fish from their catch into small pieces.
The dish is usually made with ahi tuna, also known as yellowfin tuna, but variations have evolved using salmon, octopus or other raw fish/shellfish. The flavours in a poke dish are influenced by Asian cuisine, mainly from Japan and by using ingredients such as soy sauce, green onions, sesame oil, chili peppers, seaweed, salt, fish roe, wasabi, etc. "Poke is like a deconstructed sushi", explains Allen Mouradian, owner of Poke Bar.
Here is our list of places to eat good pokes in Montreal: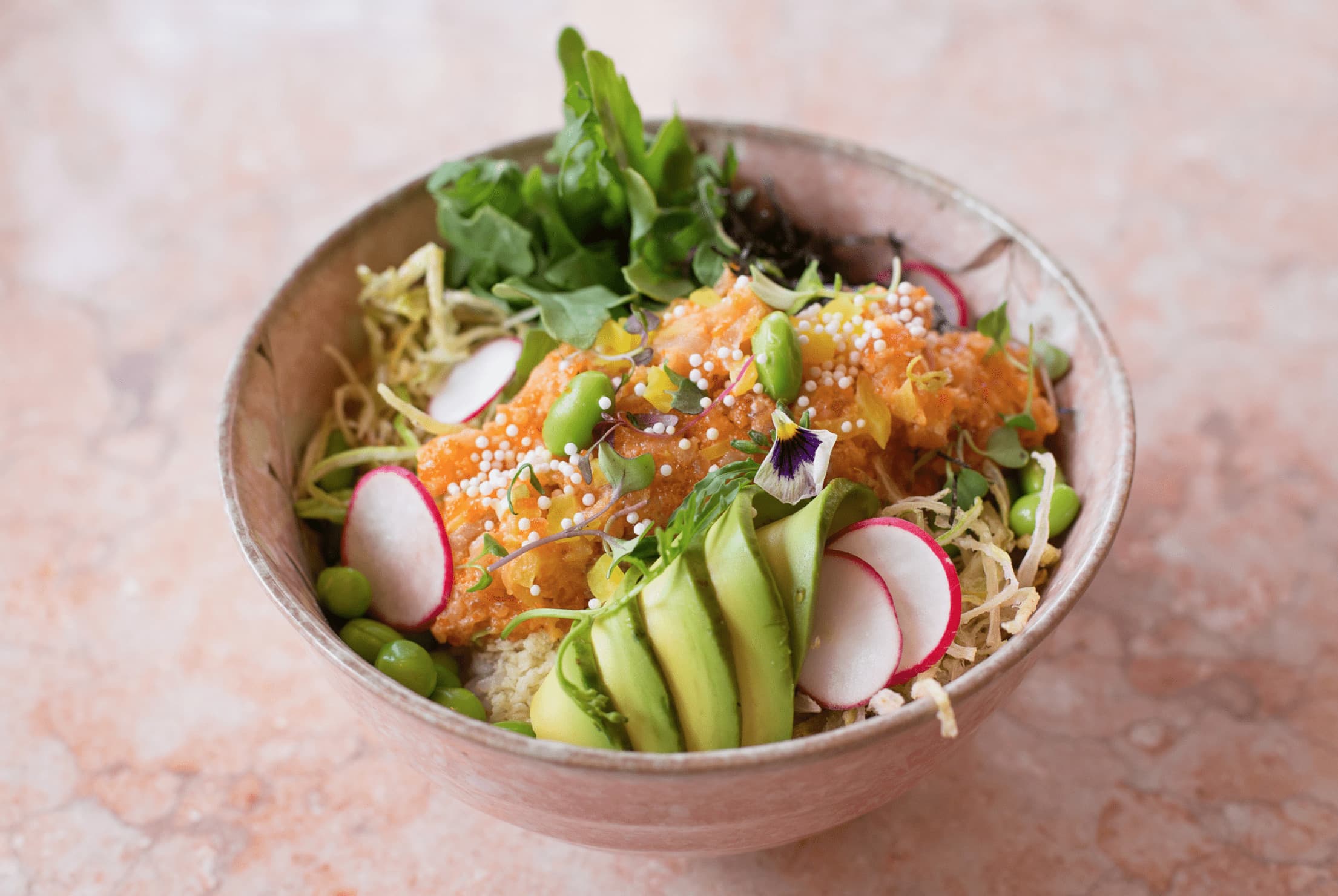 Kamehameha is a new Hawaiian snackbar that opened in early 2017 in the Village and serves beautiful pokes! The impressive surroundings are reminiscent of the fabulous decors created in some of Wes Anderson's films. Chef Phong Tach, from Red Tiger, is the source of Kamehameha's recipes that result in easy, light, yet speedy meals, inspired by the Hawaiian surf culture found on Oahu's north side. The selections are varied, good and beautifully plated and are ordered as « poke », « marée basse », « marée haute », which translates to no rice, some rice or lots of rice.  Our own favorites include the Waikiki and Hanauma Bay.
1190 Rue Sainte-Catherine Est
Montréal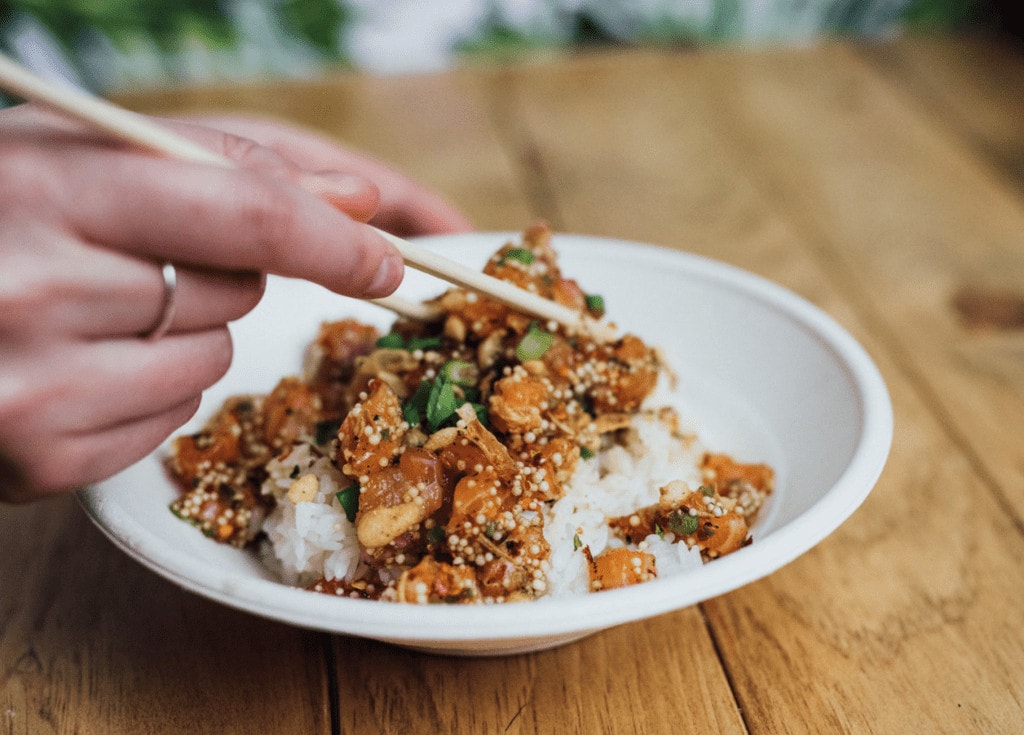 The two locations of Koa Lua, on rue Union and rue St Catherine opened in late 2016, serving Hawaiian poke. From the same owners as Escondite, Habanera, Biiru, these two places are perfect for a healthy and affordable lunch downtown! On the menu, there are pokes with tuna, salmon, shrimp or tofu. What makes these dishes different are the personalized, well thought-out recipes created by co-owner Yann Levy and his friend Athiraj Phrasavath. For us, « Black Magic » was a delicious choice, made with salmon, nikiri sauce, jalapeño, nori, crunch mix and chili flakes.
1446 Rue Sainte-Catherine Ouest
Montréal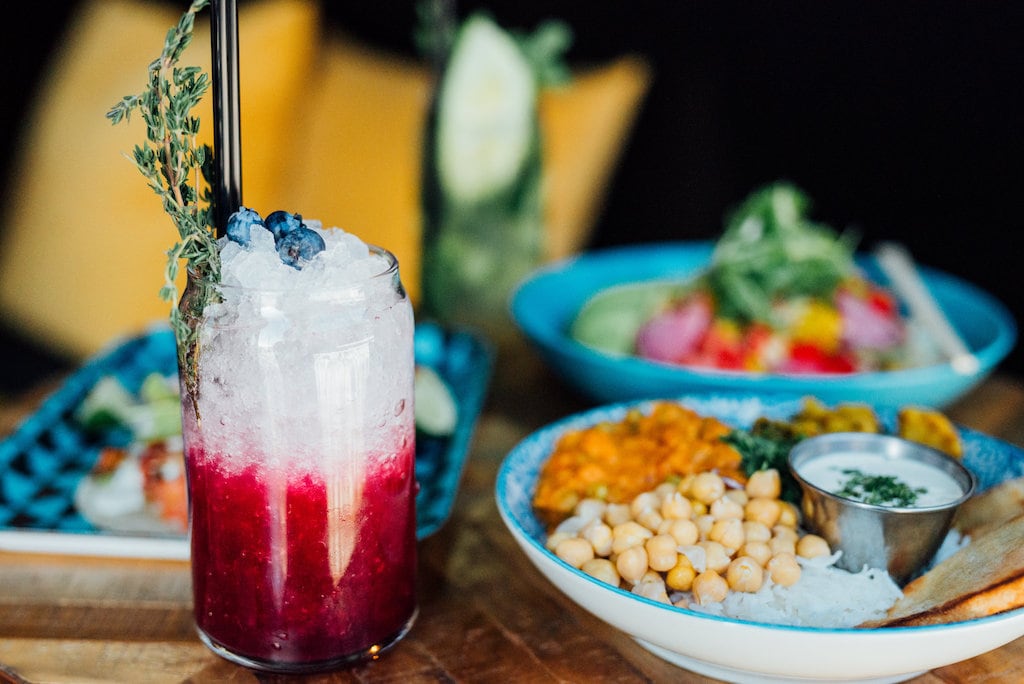 Venice MTL is a California-inspired restaurant in Vieux Montréal that serves soups, salads, sandwiches, tacos and … pokes! Charles Manceau, the owner, explained to us that he fell in love with this dish for its simplicity and freshness. « In Hawaii, when the fishermen return to port, they slice small pieces of fish and season them with soy sauce, lemon juice, sesame seeds and then the fish is eaten. It's very fresh and it's very good! » Venice's pokes come in versions with tuna, salmon, shrimp or vegetarian and can be served on rice cakes, if desired. They also marinate the fish in tamari sauce, releasing the gluten.
440 Rue Saint-François-Xavier
Montréal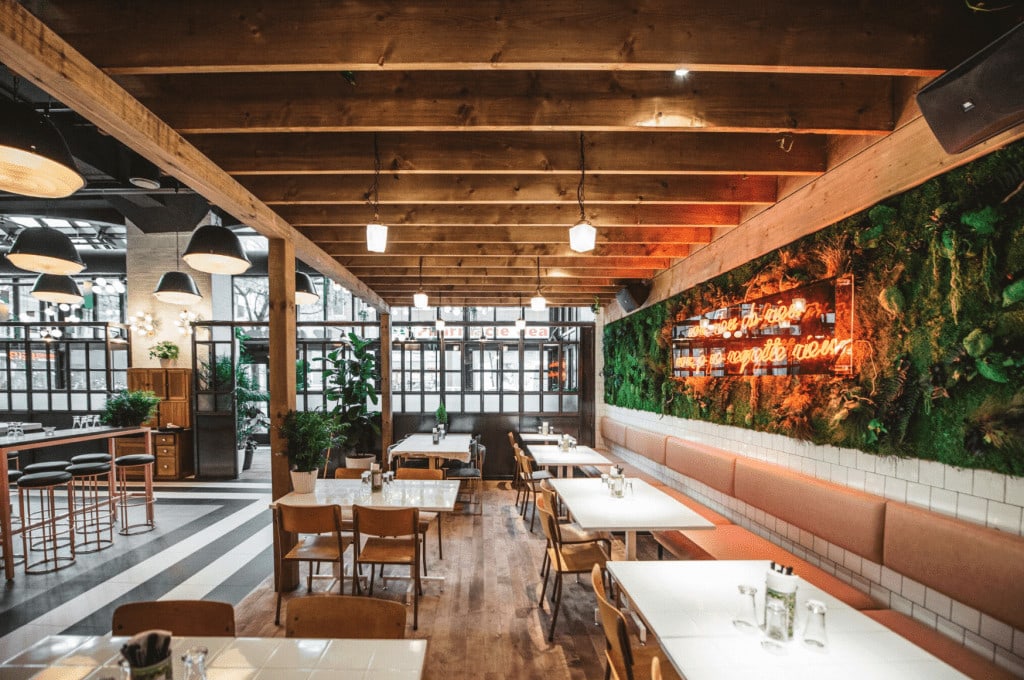 Kampai Garden
Located in the Faubourg St Catherine, Kampai is the new large-scale project from A5 Hospitality (responsible for some 15 popular eateries in Montreal, including Jatoba, Flyjin, Apt.200, Fitzroy, Mayfair) and Chef Antonio Park (Park, Lavanderia, Jatoba). In a 10,000 sqft space, with seating for 200, yet a capacity of 650, Kampai is aiming towards affordable bar food with Asian influences. They serve a delicious salmon and albacore tuna poke served on a bed of rice and quinoa blend with crispy vegetables and a basil and unagi sauce.
1616 Rue Sainte-Catherine Ouest
Montréal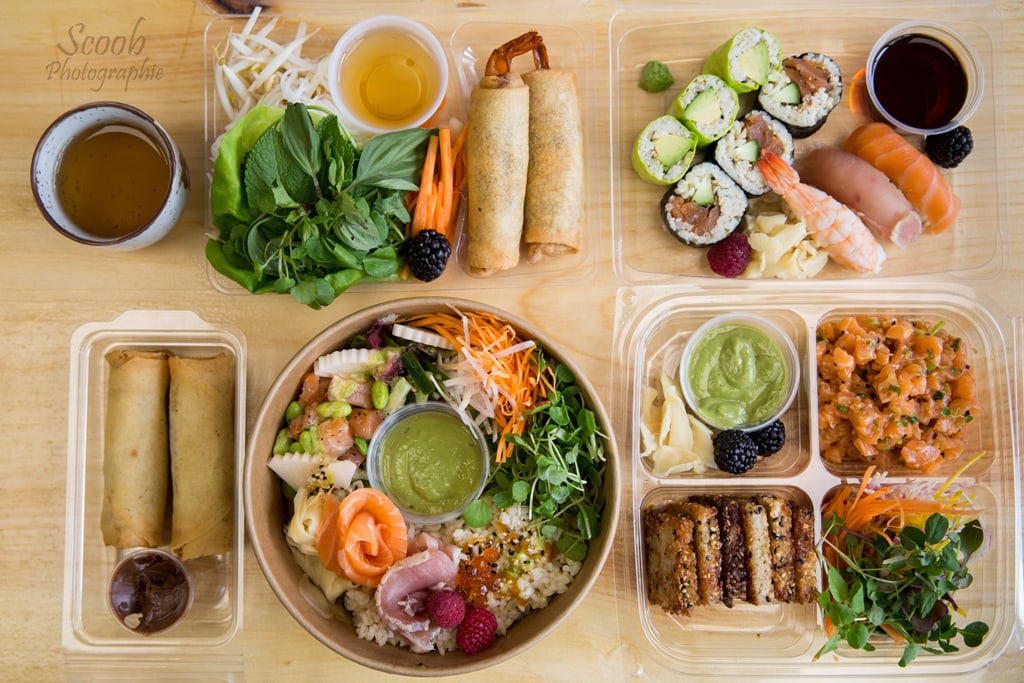 Tô Comptoir Asiatique is a small address that focuses on freshness in fast food. The ready-to-eat counter serves a delicious poké of various fish – salmon sashimi, tuna tataki and salmon gravlax. Served over golden rice rather than the usual sticky white rice, To's fish pie evokes a range of flavors. The avocado sauce accompanying the bowl gives it an extra touch of freshness.
212 Rue Milton
Montréal
1190 Rue Sainte-Catherine Est Montréal H2L 2G7
1446 Rue Sainte-Catherine Ouest Montréal H3G 1R3
440 Rue Saint-François-Xavier Montréal H2Y 2T3
1616 Rue Sainte-Catherine Ouest Montréal H3H 1L9
212 Rue Milton Montréal H2X 1V6