The Best Poke in Montreal: Our suggestions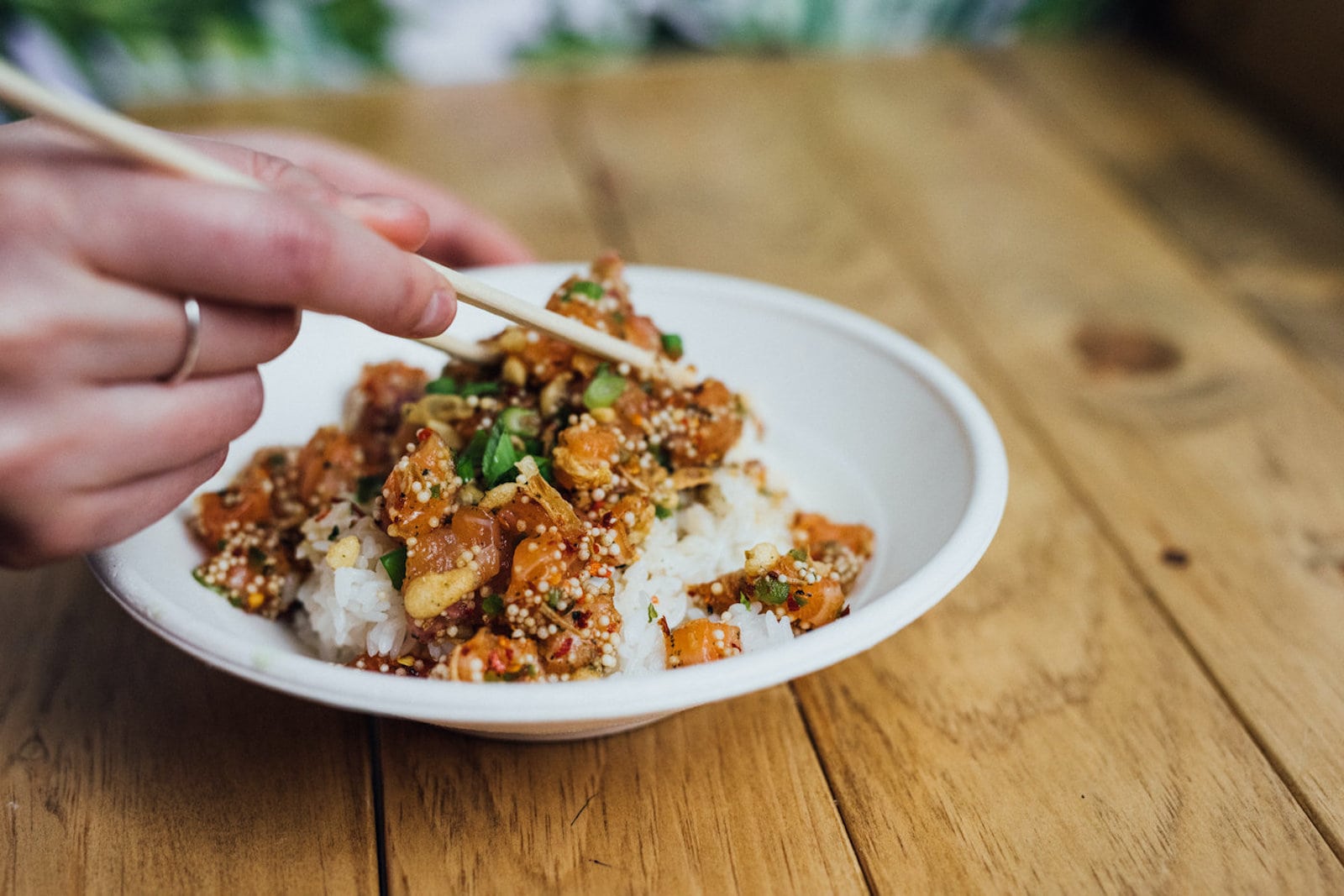 The popularity of raw fish has been seen in sashimi, sushi, carpaccio, tartare, and now it is gaining popularity with poke. Pronounced "po-ké", this dish consisting of delicious raw fish is offered in several Montreal establishments. Given poke's merited popularity, we've prepared a list of the best in Montreal to help you.
According to the Hawaiian dictionary, poke means "to slice or dice". It is a traditional Hawaiian dish that has been adopted by many places. First in Los Angeles, then elsewhere in the United States, Europe and now Canada. The classic Hawaiian dish has been transformed into healthy fast food. The story goes that the dish originated as a fisherman's snack, where they would dice up the fish from their fishing trips. The poke as we know it today likely gained popularity in the 70s. Nowadays, rice and all sorts of related ingredients are added.
Poke is usually made with yellowfin tuna, but there are some variations with salmon, octopus or other raw fish or seafood. The side dishes have been influenced by Asian cuisine, mainly Japanese. Among the ingredients used, soy sauce, green onions, sesame oil, chili peppers, seaweed, salt, fish roe, wasabi, and others are most often used. "Poke is like deconstructed sushi," explains Allen Mouradian, owner of Poké Bar.
Like many of our readers, we love poke! Fresh, tasty, and generally healthy, they're a great option for a light lunch.
Here is our list of the best poke in Montreal:
See on map
1446 Sainte-Catherine Ouest Montréal H3G 1R3
440 Rue Saint-François-Xavier Montréal H2Y 2T3
212 Rue Milton Montréal H2X 1V6
15 Rue de la Commune Ouest Montréal H2Y 2C6
2664 Rue Beaubien Est Montréal H1Y 1G7
2009 Rue Wellington Montréal H3K 1W7