Honolulu Poke: "A rainbow of flavours"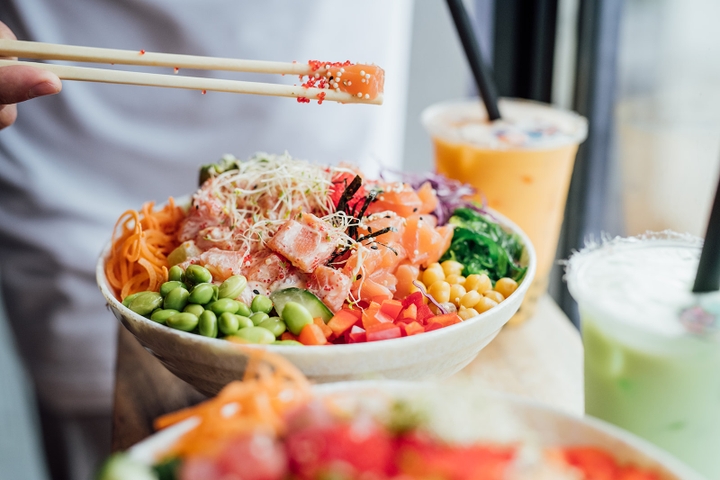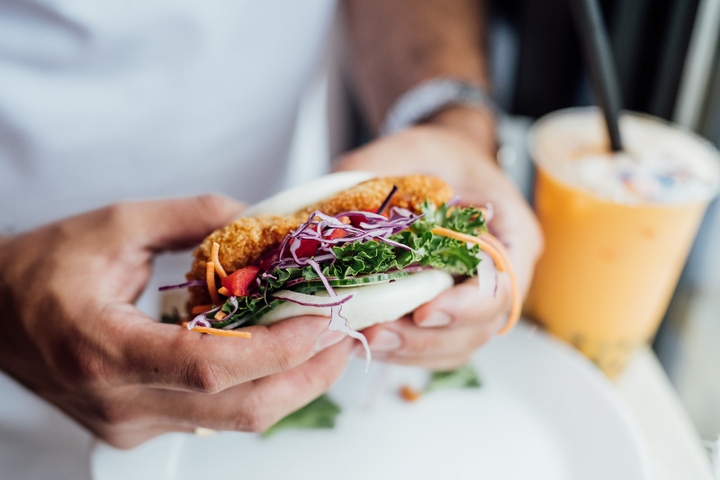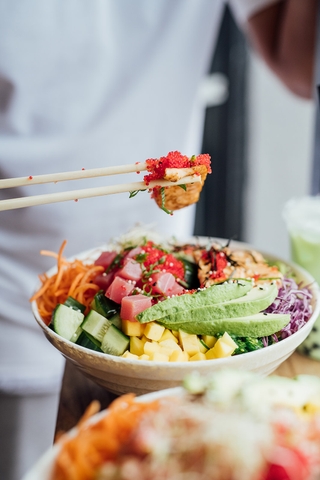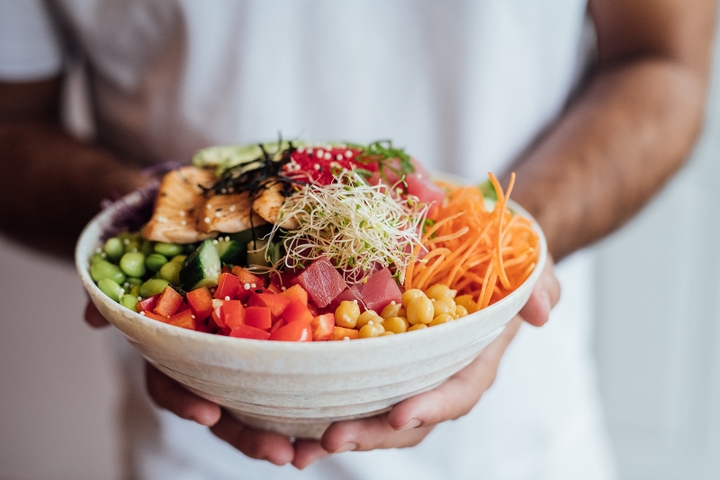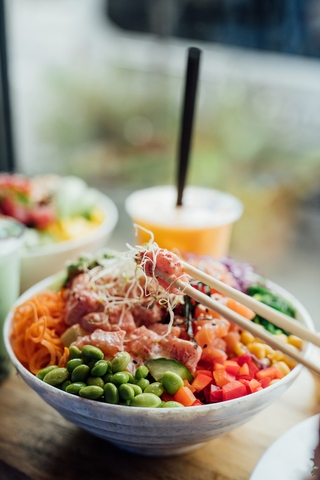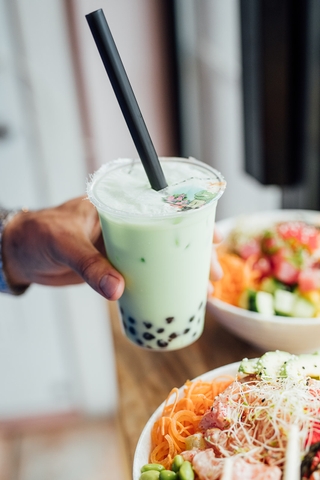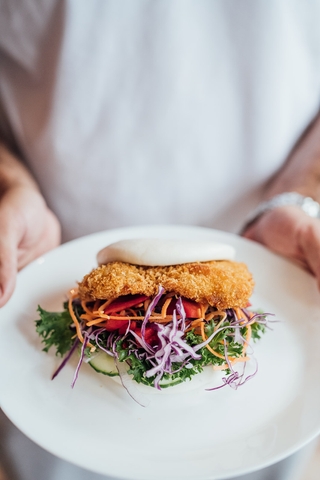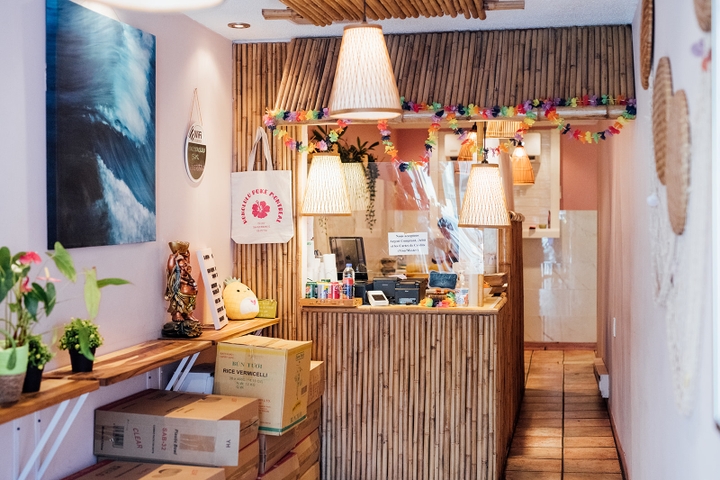 Honolulu Poké

Monday: 11:00 AM – 9:00 PM
Tuesday: 11:00 AM – 9:00 PM
Wednesday: 11:00 AM – 9:00 PM
Thursday: 11:00 AM – 9:00 PM
Friday: 11:00 AM – 9:00 PM
Saturday: 11:00 AM – 9:00 PM
Sunday: 4:00 – 9:00 PM


Owner(s) Mai Huynh, Nhi Tran
Opened 2019

Accepts mastercard, visa, cash, debit
8 Seats
Offers catering
The story of Honolulu Poke began in 2018, during a trip to Hawaii. While stopping to eat at a kind of tiny convenience store on the side of the road, Mai Huynh and Nhi Tran tasted delicious and very fresh poke. One year later, they decided to open their own restaurant in the heart of Rosemont, a neighbourhood they have always lived in and are particularly fond of.
Delicious and inventive pokes
Their simple eight-seat Montreal counter offers quick service and a wide variety of pokes for all tastes. The recipes, largely inspired by their trip to Hawaii, also combine flavours from Vietnamese cuisine and a few touches of their personal history. "A major inspiration for one of our popular pokes, the Chicken Katsu, is our daughter. Growing up, she loved the homemade Tao sauce we were cooking, so we incorporated it into our recipe. It seems to have worked well," Mai and Nhi say.
Their best-seller, Honolulu Poke, is a real treat! Very fresh and plump, it consists of a nice serving of spicy salmon, northern shrimp and tuna marinated in a mixture of soy sauce, shallots, onions and ginger. Fish and seafood are then placed on a bed of sushi rice, salad and a variety of fine vegetables. It goes without saying that this generous bowl is devoured to the last grain, drizzled with a sauce made of spicy mayo, sesame and teriyaki. "A rainbow of flavours", as the owners say so well.
The baos
Baos offer another alternative for those who would like a less substantial meal than a poke. Baos are soft hot rolls filled with crispy chicken and spicy homemade mayonnaise. A "must" that Mai and Nhi recommend you try with extra sriracha if you enjoy heat!
Accommodating vegetarians and those who are pregnant, Honolulu Poke also offers gourmet bowls topped with fried chicken, sweet potatoes, or golden, vinegary and sweet tofu. "We try to accommodate everyone, which is why we plan to expand our menu very soon."
Their pokes, always prepared with the best fresh ingredients and meticulously designed, are not only beautiful to look at, but also divinely good. A successful bet for Mai and Nhi!
Written by Laure Juilliard
Photography by Alison Slattery