Darna Bistroquet: Charming address on Beaubien Street East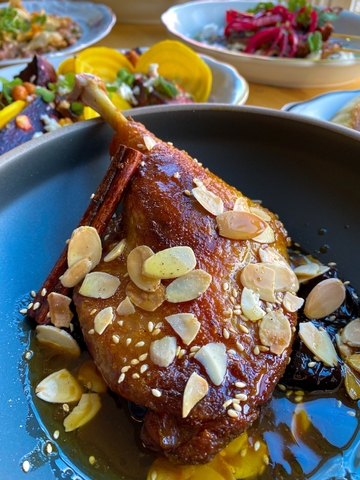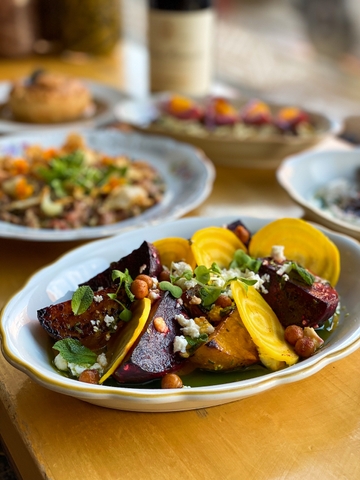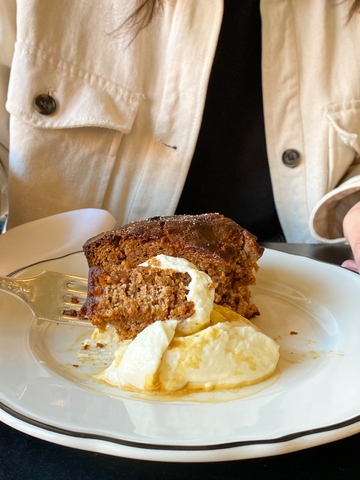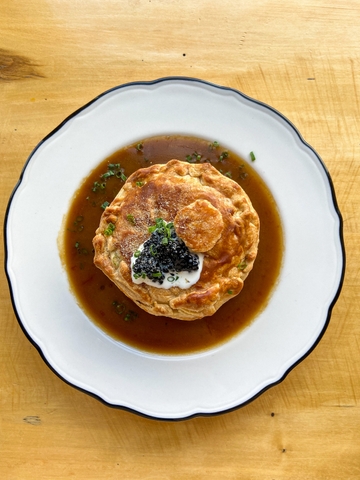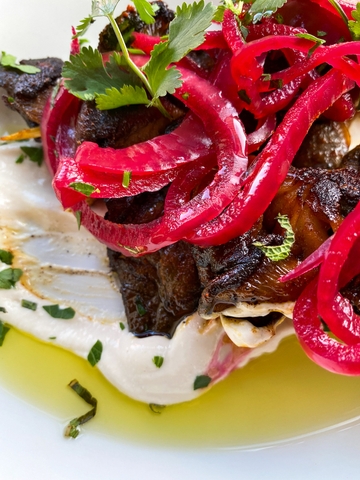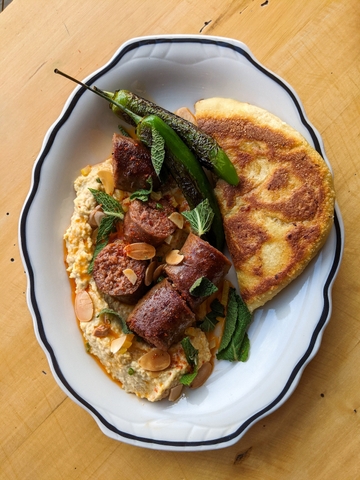 Darna Bistroquet

Gift cards from Treater
Monday: Closed
Tuesday: Closed
Wednesday: 6:00 – 10:00 PM
Thursday: 6:00 – 10:00 PM
Friday: 6:00 – 10:00 PM
Saturday: 10:30 AM – 2:30 PM, 6:00 – 10:00 PM
Sunday: 10:30 AM – 2:30 PM


Owner(s) Otman Amer, Selma Laroussi
Chef(s) Otman Amer
Opened 2019

Offers a tasting menu
Accepts mastercard, visa, amex, cash, debit
32 Seats
Offers catering
Accepts groups
Darna Bistroquet —
Darna means "our home" in Arabic. This image of home is central to the owner couple, Otman Amer (Café Ferreira) and Selma Laroussi, whose motto is "good wine, good food, just like home."
Otman is a restaurant industry veteran, but Darna is his very first restaurant. For the occasion, he and Selma wanted to focus on what they do best, which is entertaining people in a warm atmosphere as is customary in the culture of their native Morocco.
The formula advocated by the establishment is the sharing of small dishes. The menu evolves over the weeks, according to seasonal produce. The dishes served are strongly inspired by Moroccan and Mediterranean culinary heritage.
The kitchen is run by Otman Amer and Méline Besson. The sharing plates are centered around seasonal vegetables and fruits and support a constantly evolving menu. Thanks to a close partnership with the Arrivage network, Darna Bistroquet serves local products in the "farm to table" spirit.
Always with the idea of welcoming their guests in a sort of extension of their home, the couple imagined a warm bistroquet—a small bistro—where one can go on a rainy Tuesday as well as a hot Saturday in the summer. Selma, a landscape architect, has skilfully created a warm and inviting atmosphere for sharing. Note that they set up a lovely terrace on Beaubien East during the summer season.
The establishment offers a large choice of wines by the glass and a nice selection of bottles. The menu is based on natural, organic and biodynamic wines; with a focus on products from the Mediterranean basin. The Beaubien Street address also offers classic cocktails and excellent mocktails.
Darna Bistroquet is a charming neighbourhood restaurant to stop in for a relaxed and delicious evening, or an impromptu apéritif.
Bon appétit!
Written by Sophie Monkman
Photography by Photos Darna