Bon Vivant: Eat and drink well in Little Burgundy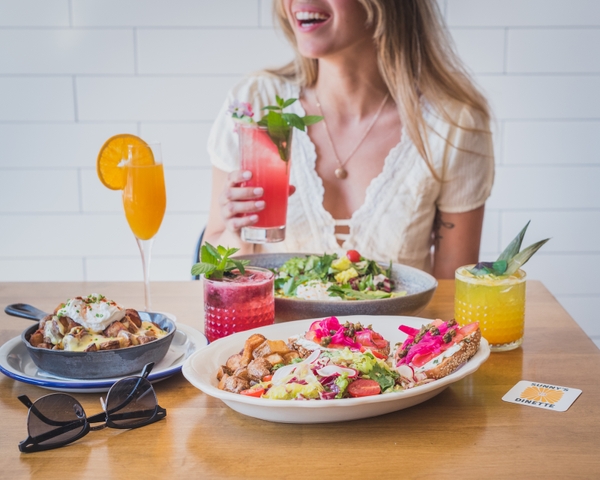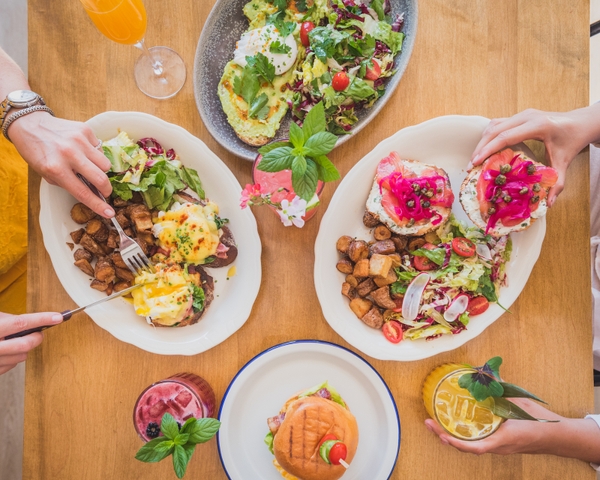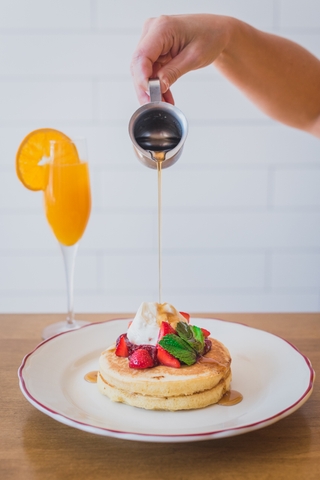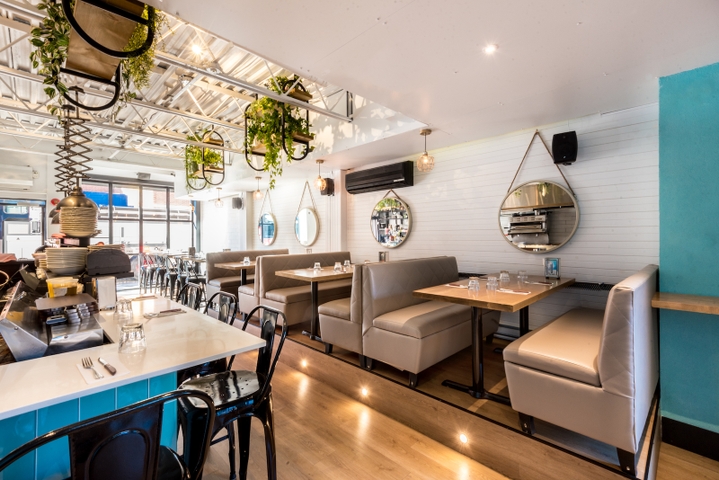 Sunny's Dinette

$$
Monday: 9:00 AM – 4:00 PM
Tuesday: 9:00 AM – 4:00 PM
Wednesday: 9:00 AM – 4:00 PM
Thursday: 9:00 AM – 4:00 PM
Friday: 9:00 AM – 4:00 PM
Saturday: 9:00 AM – 4:00 PM
Sunday: 9:00 AM – 4:00 PM


Owner(s) Francis Dumais, Geneviève Guertin, Ariane Guertin, Emilie Parent
Opened 2015

Accepts mastercard, visa, amex, cash, debit
40 Seats
*The restaurant is temporarily closed, but will be back in the spring of 2022 after a small makeover.
Le Bon Vivant is a cozy restaurant in Little Burgundy that serves comforting fare on weekday evenings as well as weekend brunches.
To understand the concept of Le Bon Vivant, you need look no further than its title. The address breathes cheerfulness, while the gourmet offer is a call to those who like to eat and drink well. Of course, behind the project is a team of bon vivants: Sébastien Poucant, Geneviève Guertin and Catherine Martel. The project was born in 2015 in the neighbourhood of Saint-Henri, home to many people who appreciate the good things in life just as much.
In the kitchen, Alexandre Collyer prepares comforting dishes in generous portions. The menu is inspired by Mediterranean and Italian cuisine, with a small touch of Asian flavours. The menu, which is divided into four categories – salads, fish, meat, and pasta – takes its inspiration from what is in season. Also, the chef keeps himself flexible with a menu that changes daily. Moreover, it is not uncommon for Le Bon Vivant to offer specials, such as 50% off wine on Monday's, and burger night on Tuesday's, evenings that the gourmet crowd in Saint-Henri rarely miss. The owners note that the halloumi plate is also very popular, no matter what day it is.
On weekends, Bon Vivant serves a convivial brunch. On the menu: avocado toast, huevos rancheros, and banana pancakes. In short, a lot of fun.
"Bon vivants" eat well, but they drink equally as well. Indeed, the Bon Vivant has a beautiful classic wine list. Geneviève has put together some nice bottles from private imports; mostly French, Italian and American.
The decor is the work of the three head "bons vivants" who wanted to create a jovial atmosphere where everyone feels at home. Customers can enjoy the inviting banquettes or be seated at the central bar overlooking the open kitchen. Everything is designed with the comfort of everyone at the table in mind, because the most important thing is to have a good time surrounded by others.
Le Bon Vivant is Little Burgundy's pantry: we come here during the week to save ourselves the trouble, on Saturday night to feast, and we return the next morning for brunch.
Written by Sophie Monkman
Photography by Alison Slattery —