Griffintown: Our take-out suggestions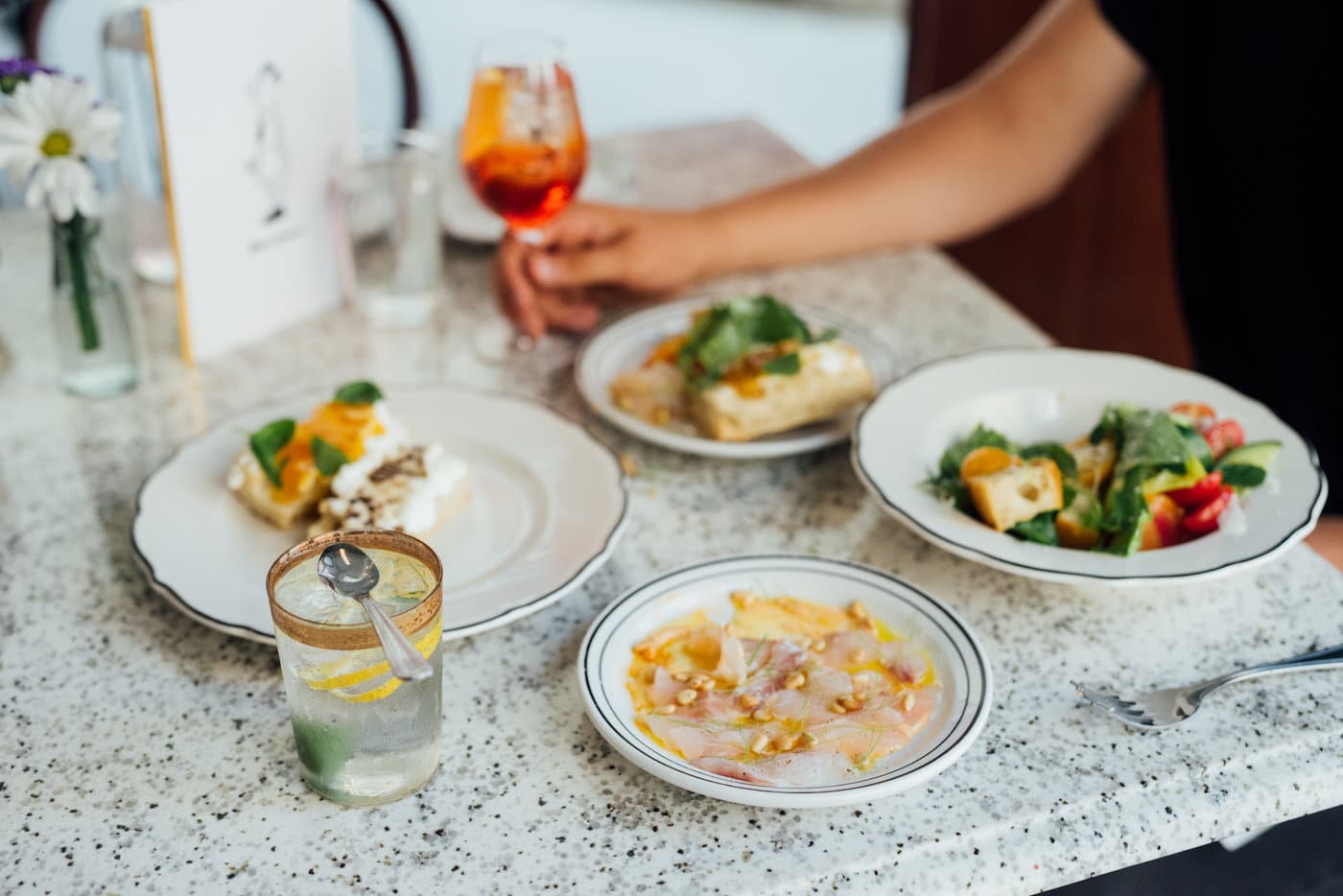 The Griffintown neighbourhood has become a popular neighbourhood in recent years. Once almost exclusively industrial, this area is becoming increasingly residential, with all the amenities essential to a vibrant neighbourhood life. Old warehouses are being converted into apartment buildings, art galleries and restaurants, all of which contribute to the neighbourhood's unique character. Like its neighbours in the South-West, Griffintown is full of good places to go for take-out.
The restaurants in Griffintown are diverse and run by real enthusiasts. One can think of chef Sophie Tabet (Chez Sophie), who worked in Michelin star restaurants before opening her own address in Montreal, or the Flores family, originally from the Philippines, who bring a lot of passion and energy to the neighbourhood with Junior. There is something for everyone, no matter the time of day.
For other suggestions, consult the general list of open restaurants that offer a take-out menu. If you're craving a particular dish (burger, dumplings, sushi, pizza…), we recommend consulting our other lists of good take-out places, specifically designed to give you ideas in the particular context of the pandemic. It's always great to discover your neighbourhood and the best it has to offer.
See on map
195 Rue Young Montréal H3C 2E9
988 Rue Ottawa Montréal H3C 1S3
1964 Rue Notre-Dame Ouest Montréal H3J 1M8
403 Rue des Seigneurs Montréal H3J 1X7
1800 Rue Notre-Dame Ouest Montréal H3J 1M5
1613 Rue William Montréal H3J 1R1