The tiramisu recipe from Impasto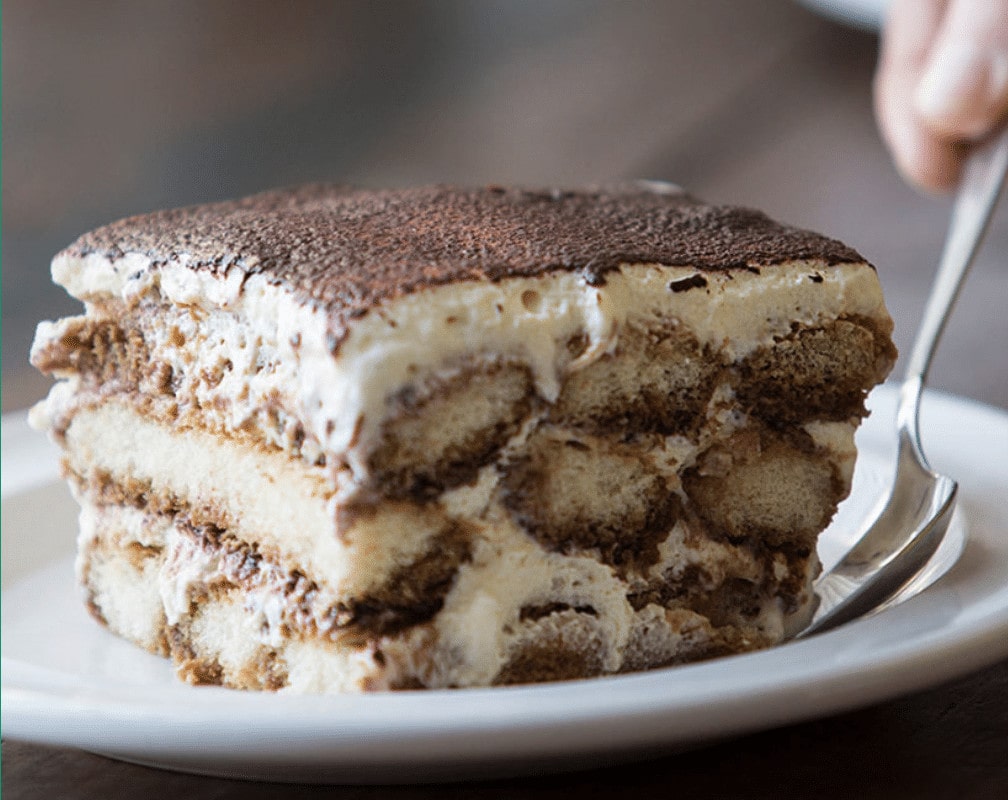 On the occasion of Valentine's Day, we've unearthed the recipe for one of our favourite desserts in town: tiramisu from the restaurant Impasto, a true staple on their dessert menu. What better way to celebrate Valentine's Day than with this classic Italian dessert that's all about sweetness and romance. And since your loved one deserves the best, we chose a recipe from one of the best Italian restaurants in Montreal, run by the legendary duo Stefano Faita and Michele Forgione.
Tiramisu from Impasto
Serves: 6
Preparation: 20 minutes
Cooking: 15 minutes

Ingredients
500 ml prepared espresso coffee
150 ml Sambuca (optional)
5 eggs
7 tbsp. sugar
500 ml mascarpone cheese
1 box Savoiardi or Pavesini cookies
Cocoa powder
Method
Mix the coffee and the Sambuca and let it cool.
Separate egg yolks and whites in two bowls.
Beat egg yolks and sugar until pale yellow.
Add mascarpone to yolks and mix well.
Beat egg whites until stiff.
Fold the egg whites into the mascarpone mixture with a spatula.
One by one dip the cookies into the cooled coffee mixture and place them in the bottom of a 12″ x 10″ dish in rows.
Top with half of the mascarpone.
Sprinkle with cocoa powder.
Make another row of cookies dipped in coffee and top with remaining mascarpone and sprinkle again with cocoa.
Refrigerate for 12-24 hours before serving.
Buon appetito!
For those of you who still don't fully trust the hidden chef that lies within, check out our list of the best tiramisus in town.
To support your local neighbourhood address, consider purchasing a gift card!