Le Royal bar cocktail recipe: The French 75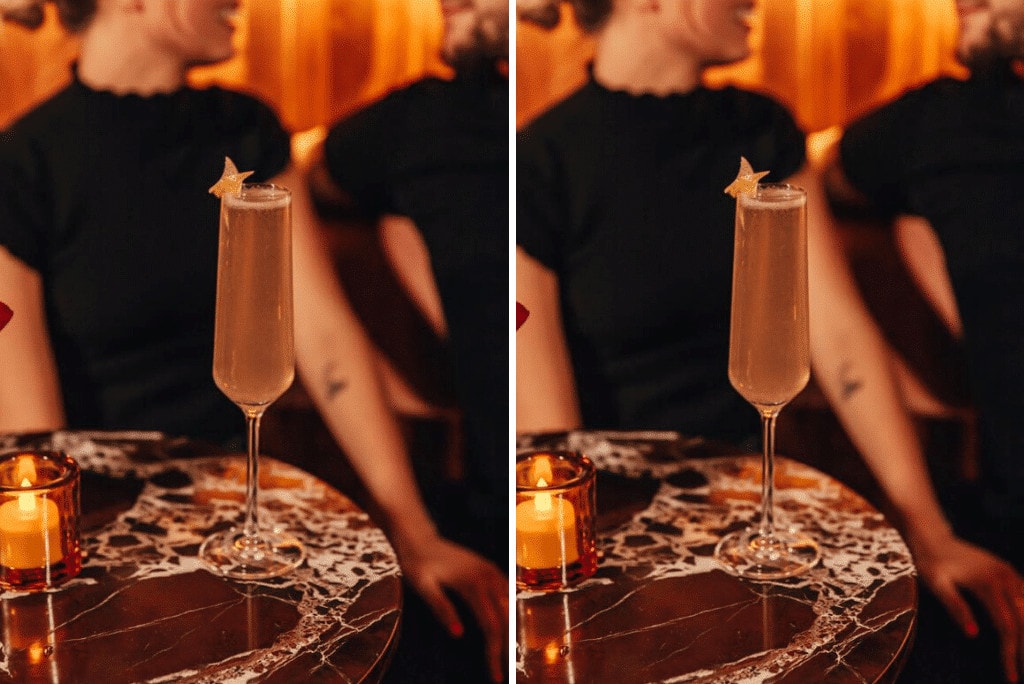 After introducing you to Henrietta's gin martini, "10 classic cocktails you need to know how to make before the end of quarantine", and the recipe for Cordova's oat milk bourbon cream, and the festive and sunny Sherry Me cocktail, all as part of our "Don't let it get you down" series, we share with you today a very easy cocktail recipe that will quench even the biggest thirsts: the French 75, presented by Le Royal.
For those of you who don't know this bar, Le Royal is the beautiful, hidden bar of the Rouge-Gorge, a famous wine bar on Mont Royal Avenue. In normal times, it's a great place to drink cocktails in an intimate, cozy space.
The French 75
Ingredients
1 oz gin (from Quebec!)
1½ oz lemon juice
½ oz simple syrup
2 oz sparkling wine (of your choice!)
Lemon zest for garnish
Method
Chill a champagne glass with ice for 5 minutes
Place all ingredients except the sparkling wine in a shaker
Stir vigorously
Strain and pour into the chilled glass
Add the sparkling wine
Garnish with lemon zest
Cheers!
For recipes from chefs in Montreal, we recommend:
For sweet tooths:
Photography by Le Royal