Victor Soto's avocados From Mexico cream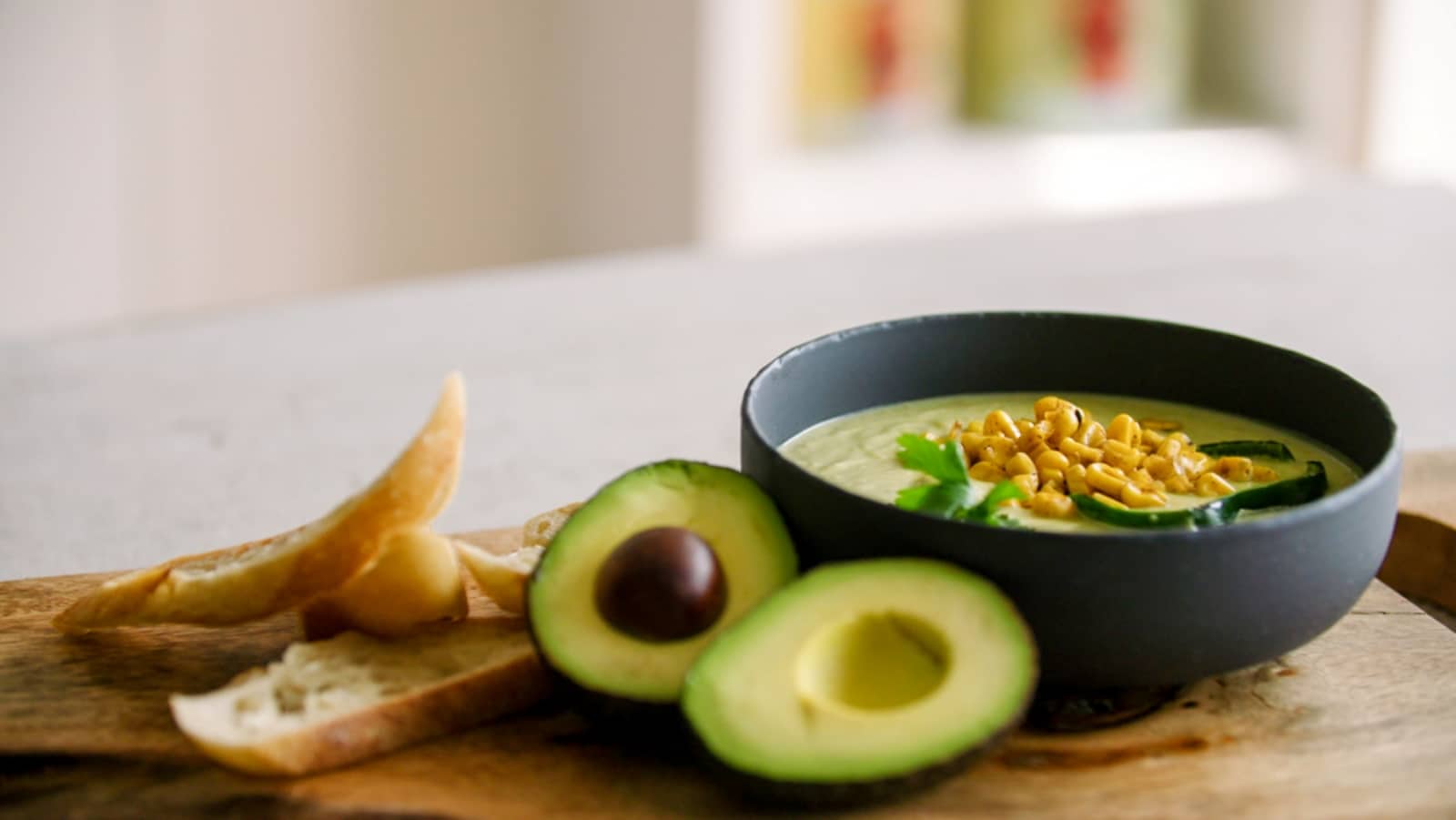 Chef Victor Soto is known for his super tasty tacos! Originally from Mexico, Victor wanted to recreate the authentic taqueria experience he grew up with in his own restaurant, right here in Montréal. Tacos Victor was a huge success—so much so that Victor's even opened a second location on Rue Saint-Denis. Local foodies are always thrilled to try the friendly chef's Mexican specialties. Here, Victor shares his recipe for crema, a cream made from perhaps the most emblematic fruit of this homeland: avocados from Mexico.
Hot or cold, this rich, comforting and gently spiced sauce is a true delight. It's also an original way for novices to try avocados from Mexico. Everyone loves guacamole, but just wait until your guests try Victor Soto's avocado crema!
Avocados From Mexico cream
Ingredients
4 avocados from Mexico
1 tablespoon vegetable oil 
2 medium potatoes, diced
1/2 white onion, diced
1/4 teaspoon oregano
1/2 teaspoon salt, pepper to taste
1 cup heavy cream 
4 cups chicken broth
1 poblano pepper, sliced 
3 tablespoons of corn
Cilantro for garnish
Method
In a saucepan, heat the vegetable oil. Add the onion and two slices of the poblano pepper.
Use a fork to mash the avocados. Add the purée to the onions and poblano in the saucepan.
Add the potatoes and mix. Gently stir in the chicken broth. *Tip: if you like oregano, add a pinch at this stage.
Salt and pepper to taste.
When the potatoes are cooked, blend the sauce in a blender. Add the cream. 
Toast the corn in a very hot frying pan for a few minutes. Then, add a few slices of poblano.  
Pour the cream into a bowl. Top with coriander leaves, corn and a few slices of chili. Dig in!
Serve this crema made from avocados from Mexico cold for a refreshing twist in summer or warm for a comforting hug. Both options are healthy and delicious, and we just can't get enough!
Tip: if you plan on eating the crema cold, Victor Soto recommends using butter instead of oil. Enjoy!
Photography by Comme des Filles