Montreal's best poke: where to enjoy this most delicious food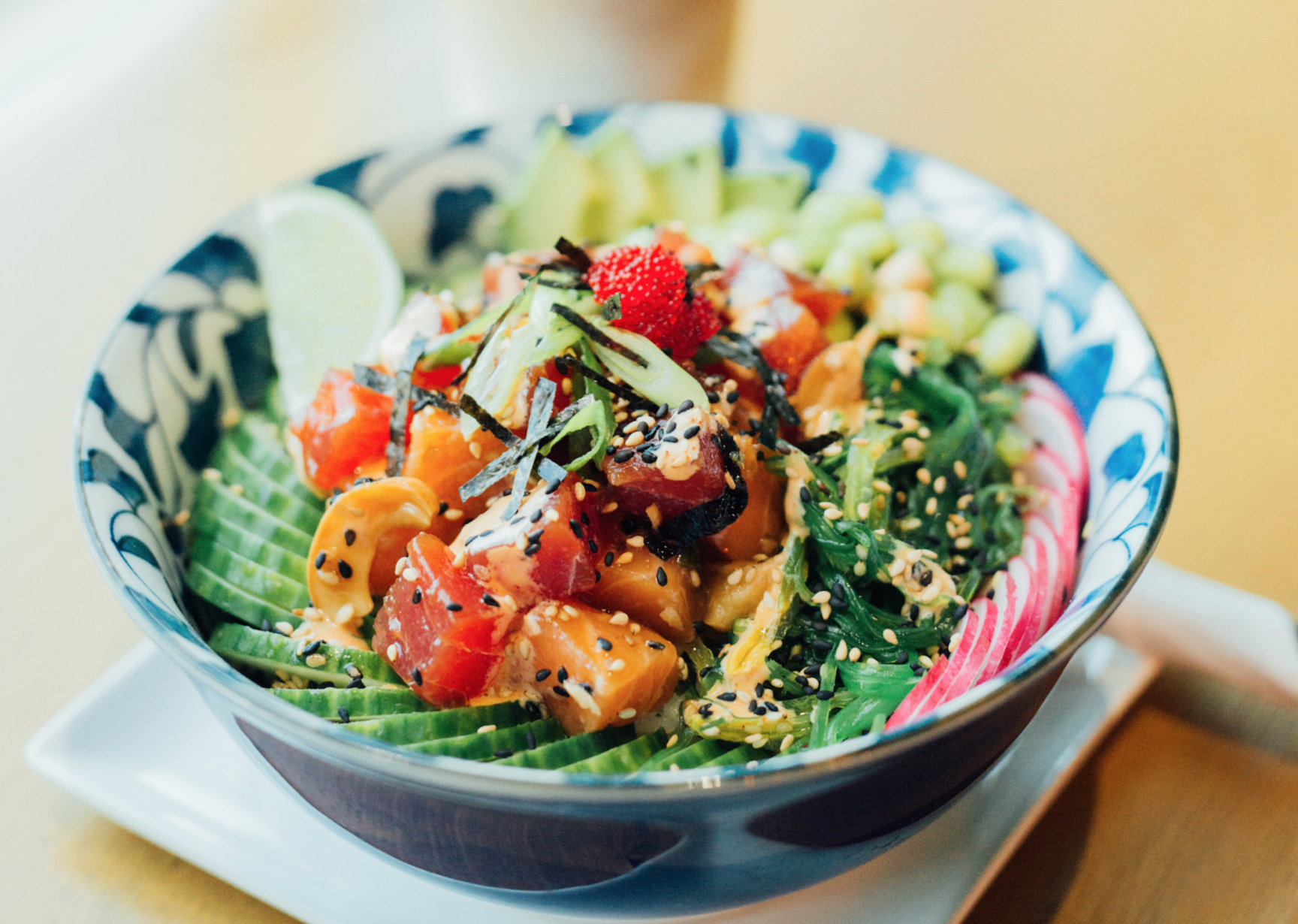 Best poke: Eating raw food is very popular nowadays. This trend also includes raw fish and meat, found in dishes like sashimi, sushi, carpaccios and tartares. And now there is poke, pronounced "poh-kay", a salad with marinated raw fish and it is found on the menu of several Montreal eateries.
Hawaiian dictionaries explain a traditional poke as fish that has been filleted and served with typical Hawaiian condiments of sea salt, candlenut and limu (seaweed). Its popularity started to grow in Hawaii during the 1970s, spread to places like Los Angeles in the early years of this century and has reached our tables here in Canada as well as in Europe.  Yet, like many other imported dishes, poke has morphed into different variations, often as healthy fast food. The story goes that poke was a snack born out of fishermen's habit of cutting up fish from their catch into small pieces.
Poke is usually made with ahi tuna, also known as yellowfin tuna, but variations have evolved using salmon, octopus or other raw fish/shellfish.   The flavours in a poke dish are influenced by Asian cuisine, mainly from Japan and by using ingredients such as soy sauce, green onions, sesame oil, chili peppers, seaweed, salt, fish roe, wasabi, etc. « Poke is like a deconstructed sushi », explains Allen Mouradian, owner of Poke Bar.
Here is our list of places to eat good pokes in Montreal:
The best poke in the city!