NOMI, downtown Montreal's japanese buvette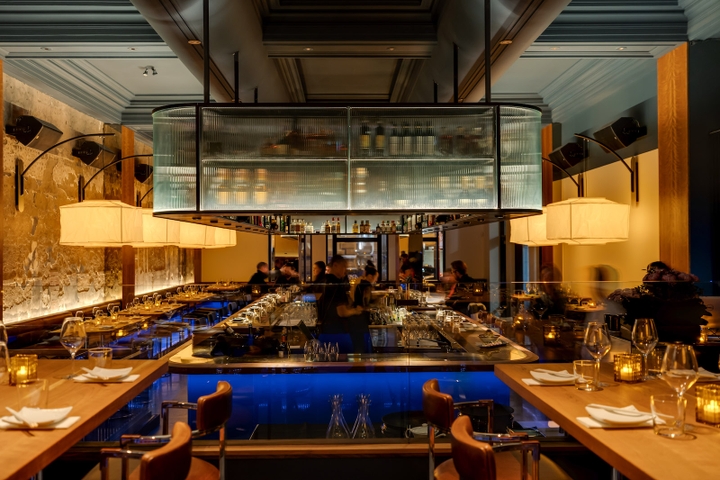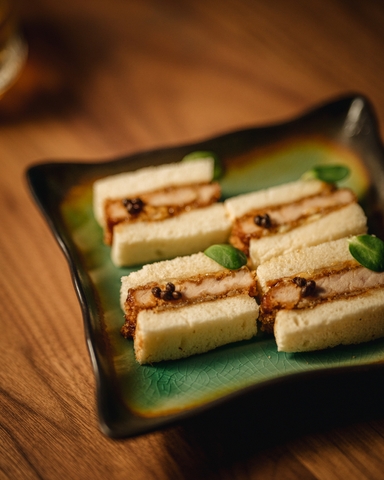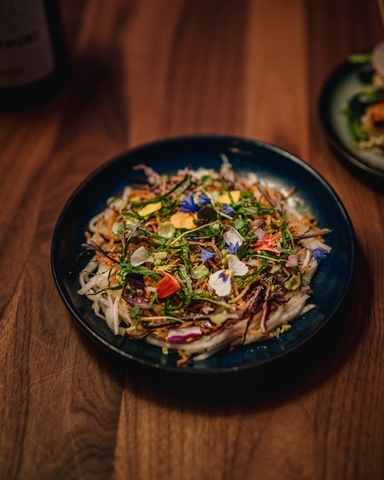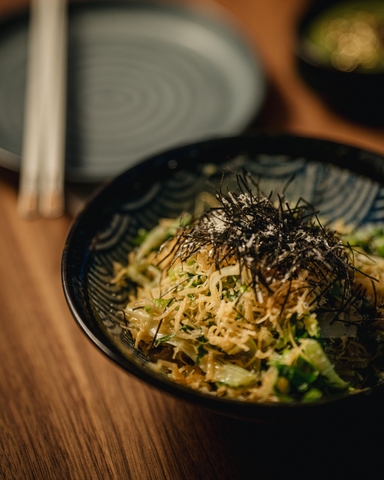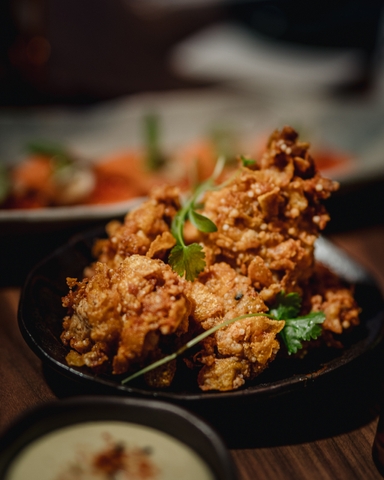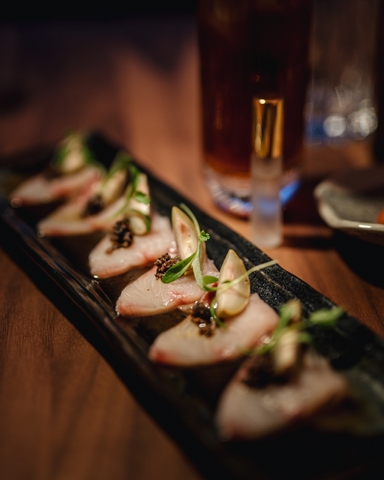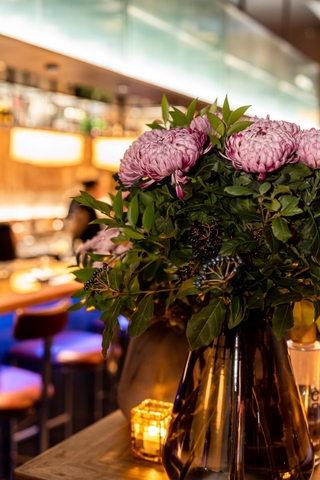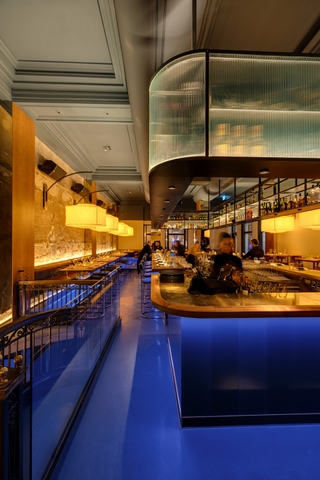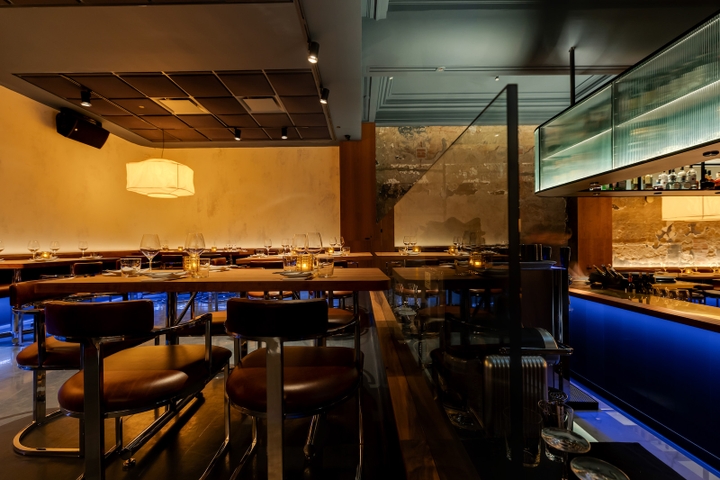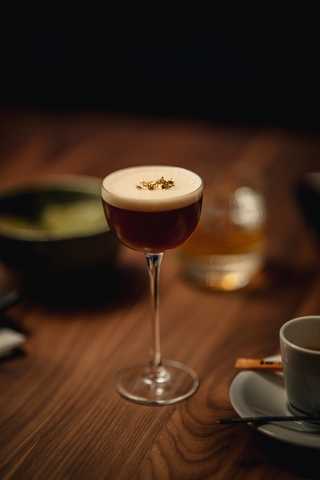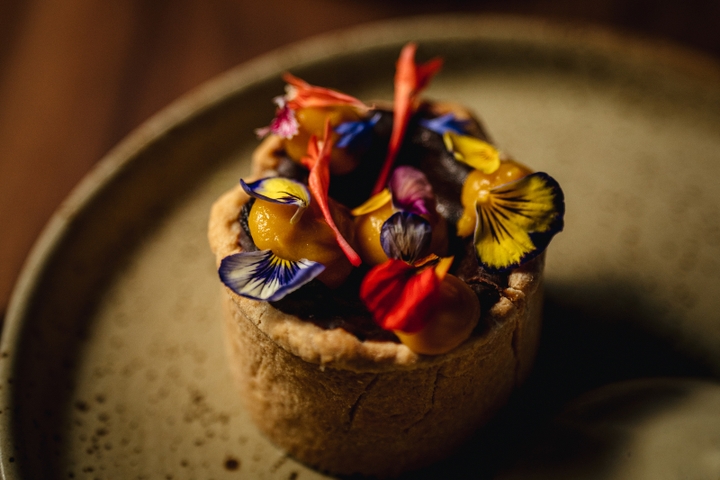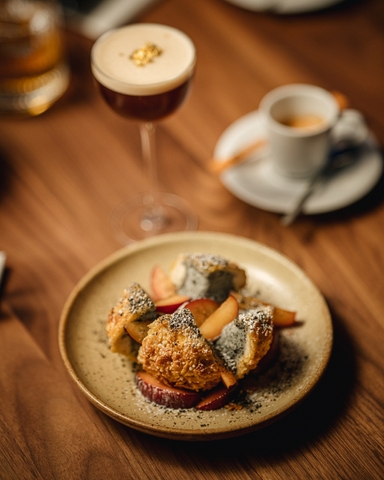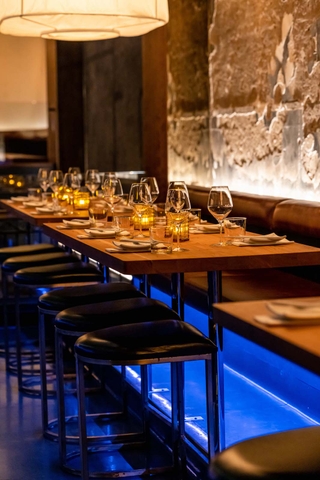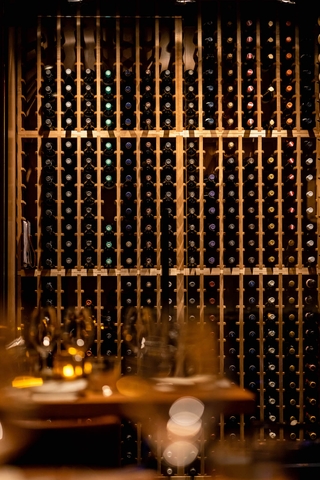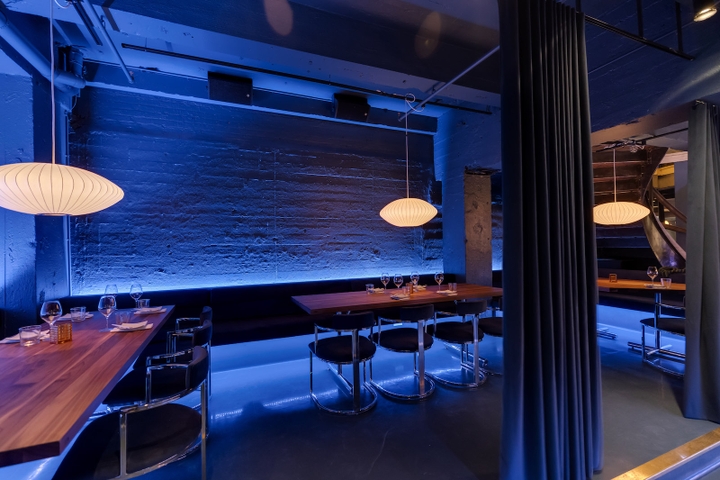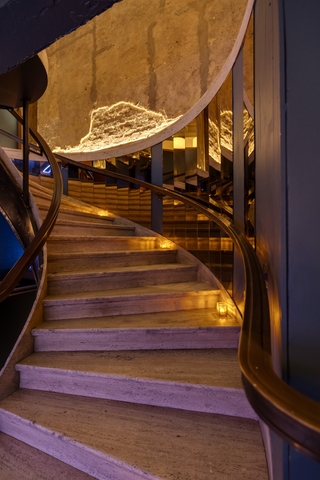 NOMI

Monday: Closed
Tuesday: Closed
Wednesday: 5:00 PM – 1:00 AM
Thursday: 5:00 PM – 1:00 AM
Friday: 5:00 PM – 1:00 AM
Saturday: 5:00 PM – 1:00 AM
Sunday: Closed


Owner(s) Famille Flyjin, Jatoba, , , ,
Chef(s) Olivier Vigneault, Rémi Lemieux
Sommelier Félix Desmarteaux
Bartender Daphnée Vary
Opened 2022

Accepts mastercard, visa, amex, cash, debit
160 Seats
Accepts groups
Has a private room
Nomi, the new Japanese buvette located in the Philips Square in Montreal just opened its doors! Brought to you by the A5 group (Jatoba, Flyjin, ++), NOMI has been highly anticipated for the last two years, and it does not disappoint.
From the moment you walk in, you can tell that a lot of thought and care had gone into creating the perfect atmosphere. Designed by Sid Lee Architecture, the 4500 square food space features a large central bar and materials such as wood, leather, brass, and chrome, which come together, creating a cozy, mature and sophisticated feel. NOMI features high ceilings, original screen doors, and a massive spiral staircase. The first floor is organized to offers seating for 120 people, and the basement features 5 intimate salons seating 8 people each, alongside the kitchen.
Experience the art of sharing with their sophisticated Izakaya-style menu
Executive Chef Olivier Vigneault is joined by Rémi Lemieux, formerly of Pied de Cochon, Le Bernardin, and Le Norest (concept with whom he still organizes monthly events. The menu offers a diverse range of small sharing plates in the Izakaya style, which you will probably have a hard time picking from. We encourage you to share, as many dishes deserve attention. Rémi tells us they work with great Japanese food distributors like Angel Seafod and True World Foods. «These guys import the best Japonese products! They ever carry certain items exclusively for us», shares Rémi.
Although the menu is subject to change, Rémi tells us some of his favourites dishes should stay on. Indulge in the savory delights of Karaage, Japan's famed fried-chicken, or bite into a mouth-watering Tonkatsu sando, a panko breaded pork chop sandwich with tangy katsu sauce. But that's not all – the chefs have also reinvented the classic Caesar salad with a distinct Japanese twist. Fresh mizuna and mitsuba, also known as Japanese mustard greens and parsley, are added to the classic romaine lettuce, while fried wontons add a satisfying bite. And instead of anchovies, the salad is finished with a sprinkle of bonito flakes. Finally, the umami from the Parmesan is replaced by a mix of house soy and miso. Creative and delicious!
Enhance your evening with a delicious cocktail
Daphnée Vary, beverage director for the A5 group deserves the attention she has been getting in the cocktail world. She took great care of us that evening. We had to start our tasting with some of her cocktails, as she has curated a beautiful menu. They did not disappoint, from the classic martinis with that little extra, to the funkier creations. The wine list, carefully selected by Félix Desmarteaux, will also satisfy the connoisseurs.
Nomi is a stylish and welcoming Japanese buvette. Its chic atmosphere and delicious offerings make it a perfect spot for after-work gatherings and dining with clients. Nomi is already proving to be a popular destination for socializing, festive evenings and indulging.
Written by Sarah Laporta
Photography by NOMI