Meatball recipe from Maison Publique's Derek Dammann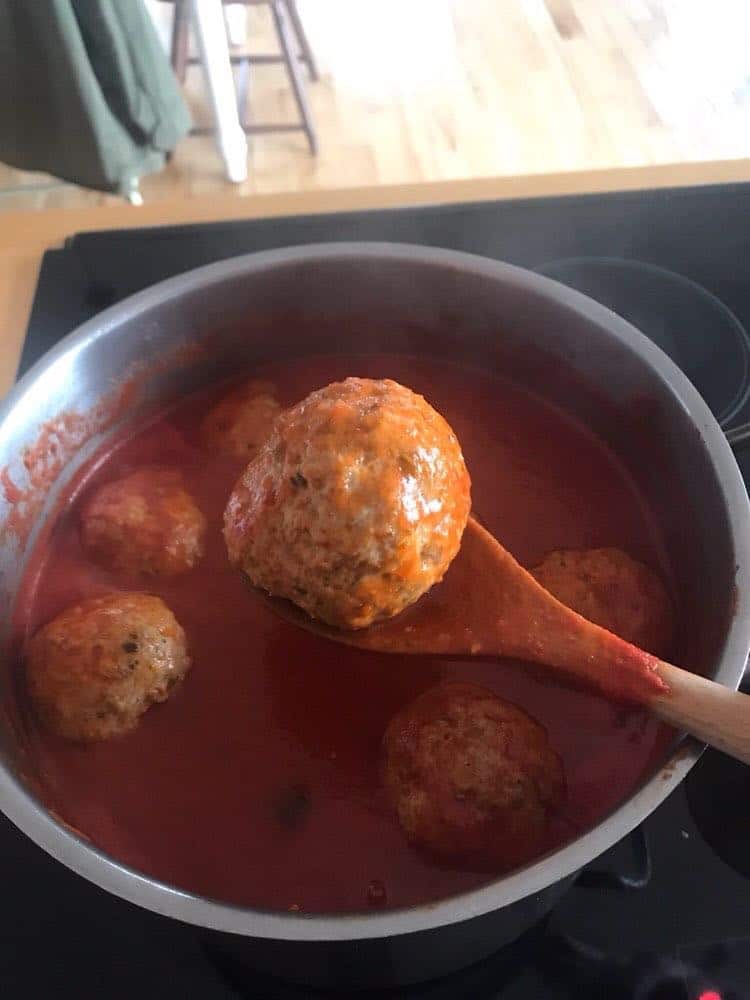 Derek Dammann's meatballs — Derek Dammann is the chef/owner of Maison Publique, a staple Montreal restaurant that stands out for its conviviality and charming English gastro-pub style cuisine. However, the recipe we're sharing with you today is not on the restaurant's Marquette Street menu, but rather a house classic that the chef cooks regularly with his family. Gourmet and comforting, Derek Dammann's meatballs are perfect for keeping your spirits up during the quarantine.
If you want to try something other than meatballs, we've got you covered with Derrick Reinhardt's rotisserie chicken from McKiernan and empanadas from Beba.
Bon appétit!
Meatball recipe from Maison Publique's Derek Dammann
Ingredients
Seasoned bread crumbs
¾ cup toasted panko
1 cup chopped fresh parsley
¼ tsp. garlic powder
¼ tsp. onion powder
1/8 tsp. kosher salt
Black pepper
Meatballs
½ cup lightly torn fresh white bread, crustless
¼ cup heavy cream
½ cup ricotta cheese
1 ½ tsp. cayenne pepper
1 egg, lightly beaten
2 tbsp. water
2 pounds mild Italian sausage mix
1 ¼ pounds ground beef
1 ¼ pounds ground veal
3 tbsp. finely chopped Italian parsley
3 cloves garlic, minced
¼ cup finely grated fresh Parmesan cheese
¼ tbsp. kosher salt
Method
Seasoned breadcrumbs
Combine all ingredients in a food processor until well blended. Be careful not to turn them into dust.
Meatballs
Combine bread, cream, ricotta, cayenne pepper, egg, and water in a food processor and blend until smooth and creamy.
In the bowl of a stand mixer (with a palm attachment), add the remaining ingredients to the mixture and process until well blended.
Shape into six-ounce balls (slightly smaller than a tennis ball) and roll between your two hands to make smooth, even balls.
Place the meatballs in a sauce (the chef suggests marinara sauce) and simmer very gently for 2 1/2 to 3 hours. Stir gently from time to time with a wooden spoon.
Turn off the burner and let the meatballs soak in the sauce for one hour before serving.
Photography by Maison Publique