Fisun Ercan's red lentil soup with spiced butter recipe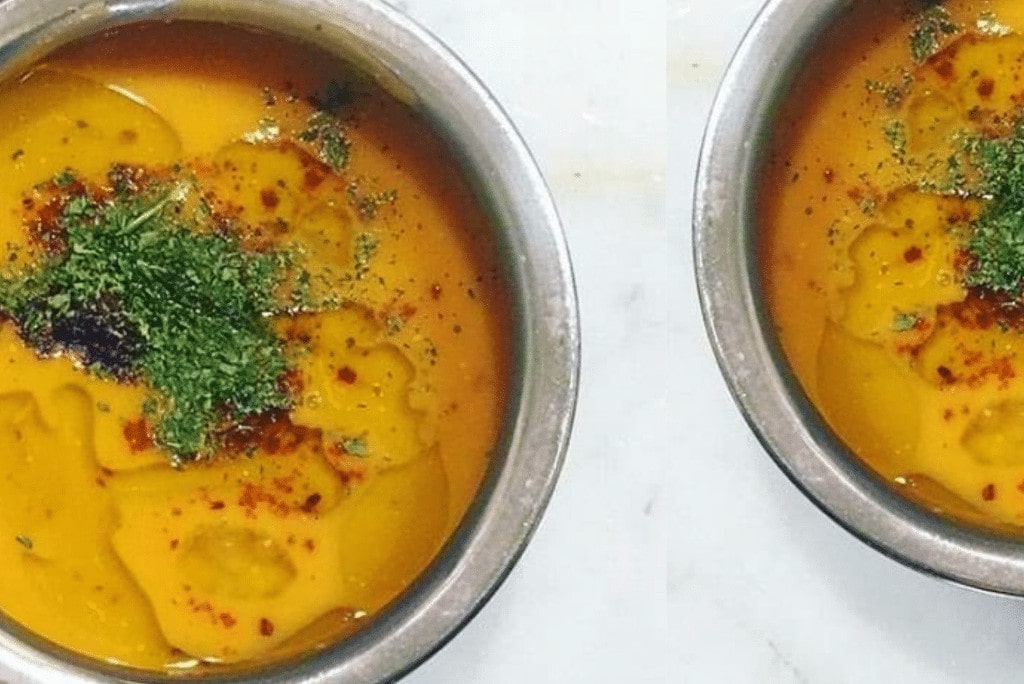 The great chef Fisun Ercan has graciously shared with us one of her delicious and heartwarming recipes! Fisun is the amazing woman behind the Bika Farm project in Saint-Blaise-sur-Richelieu and the excellent Verdun restaurant Su, now closed. Here we present to you her red lentil soup with spiced butter recipe, the ultimate comfort food, especially during our long Quebec winters.
Of Turkish origin, Fisun takes great pleasure in cooking recipes from her native country, such as this one, which is a staple of Turkish cuisine and which you can now prepare in the comfort of your own home.
Rd lentil soup with spiced butter recipe
Ingredients
Base
1 cup red lentils
1 onion, coarsely chopped
1 medium carrot, chopped
1 small potato, peeled and chopped
1 tablespoon sea salt
5 cups water
Spiced butter
2 tablespoons unsalted butter
2 tablespoons extra virgin olive oil
1 teaspoon dried mint
1 teaspoon Turkish red pepper (sometimes called Aleppo pepper, Armenian pepper, or Urfa pepper)
½ teaspoon tomato paste diluted with a spoonful of water
Method
Base
Place all soup ingredients in a large saucepan and cook over moderate heat until all vegetables are tender and lentils have broken down.
Stir occasionally so that the lentils do not stick to the bottom.
Once everything is cooked, blend the soup with a hand blender.
Spiced butter
Melt the butter, add the oil and heat.
Add the chili and mint and remove from heat quickly so as not to burn the spices.
Serve the soup in bowls with a spoonful of spiced butter.
Fisun Ercan's red lentil soup is the perfect recipe to expand your gastronomic horizons and take you on a culinary journey this winter! If you'd like to try another soup, check out Josée Di Stasio's cream of pea with mint and halloumi recipe.
And for even more soup'spiration, check out our list of the best soups in Montreal!
Photography by Fisun Ercan